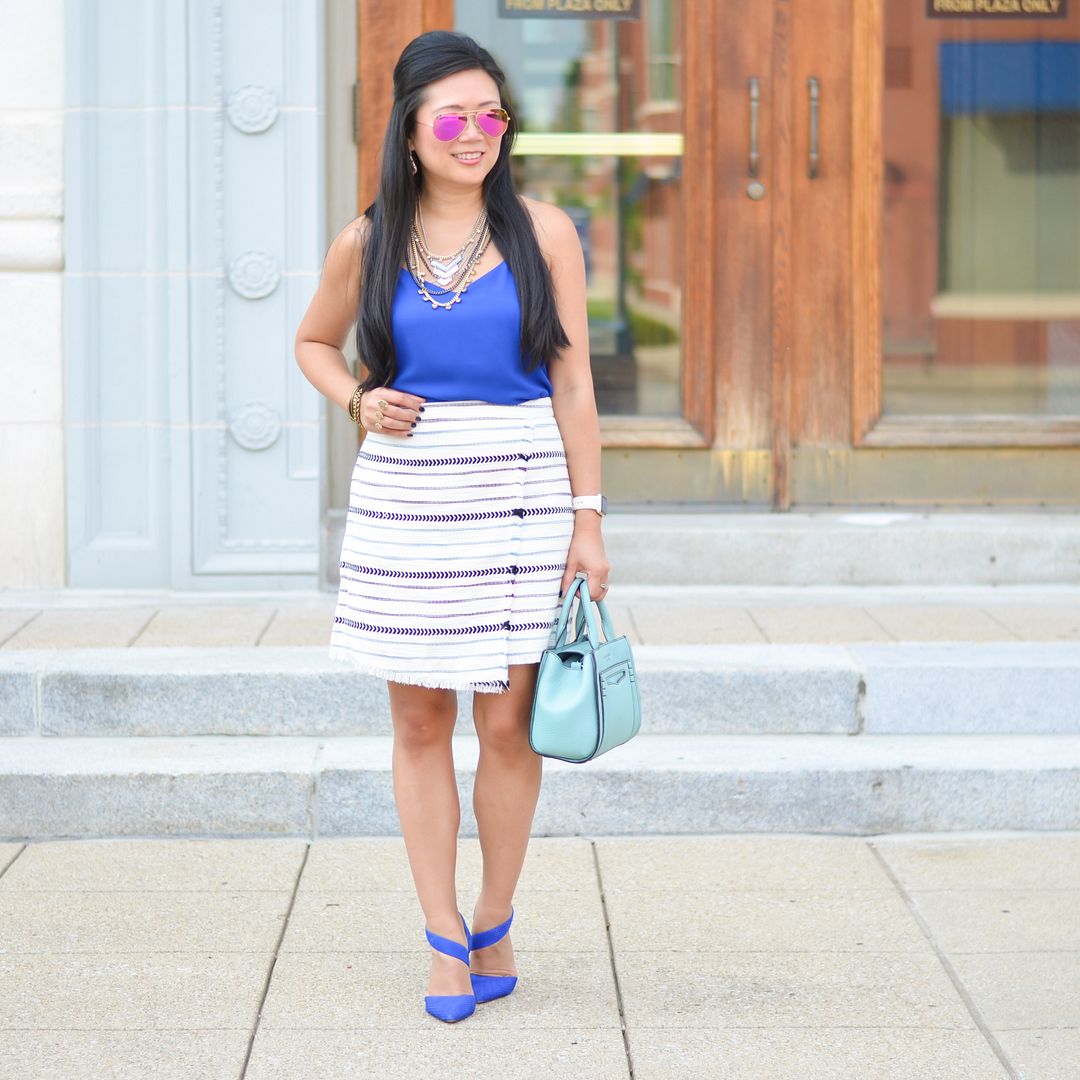 Sunnies: Ray Ban | Necklace: Express | Bag: Kate Spade (option) | Top: Express (similar color) | Bracelet: Banana Republic | Skirt: LOFT | Shoes:
Vince Camuto (same style in other colors here, awesome option here)
The title of the post does not mean that I am feeling sad. It simply means what it says - that I was in the mood to wear blue! I bought this skirt a couple of weeks ago and there is an ever so slight touch of blue threading in it. I decided to bring it out with the pops of blue in my top and my heels. I never tire of cobalt!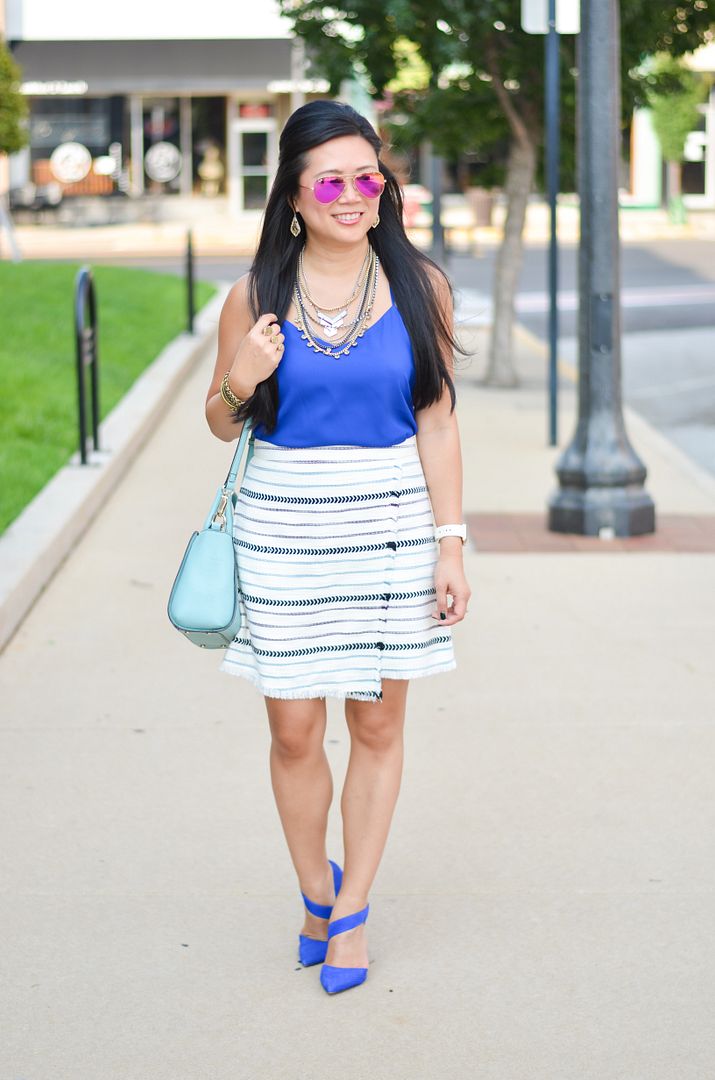 Looking at these photos, I think I need to start sizing down in my Express Barcelona camis. My collection is starting to fit a little more baggy in the midsection and at the arms. Which is definitely a good problem to have, don't get me wrong! it's just sad to give up some of the great colors I already own like this beautiful blue!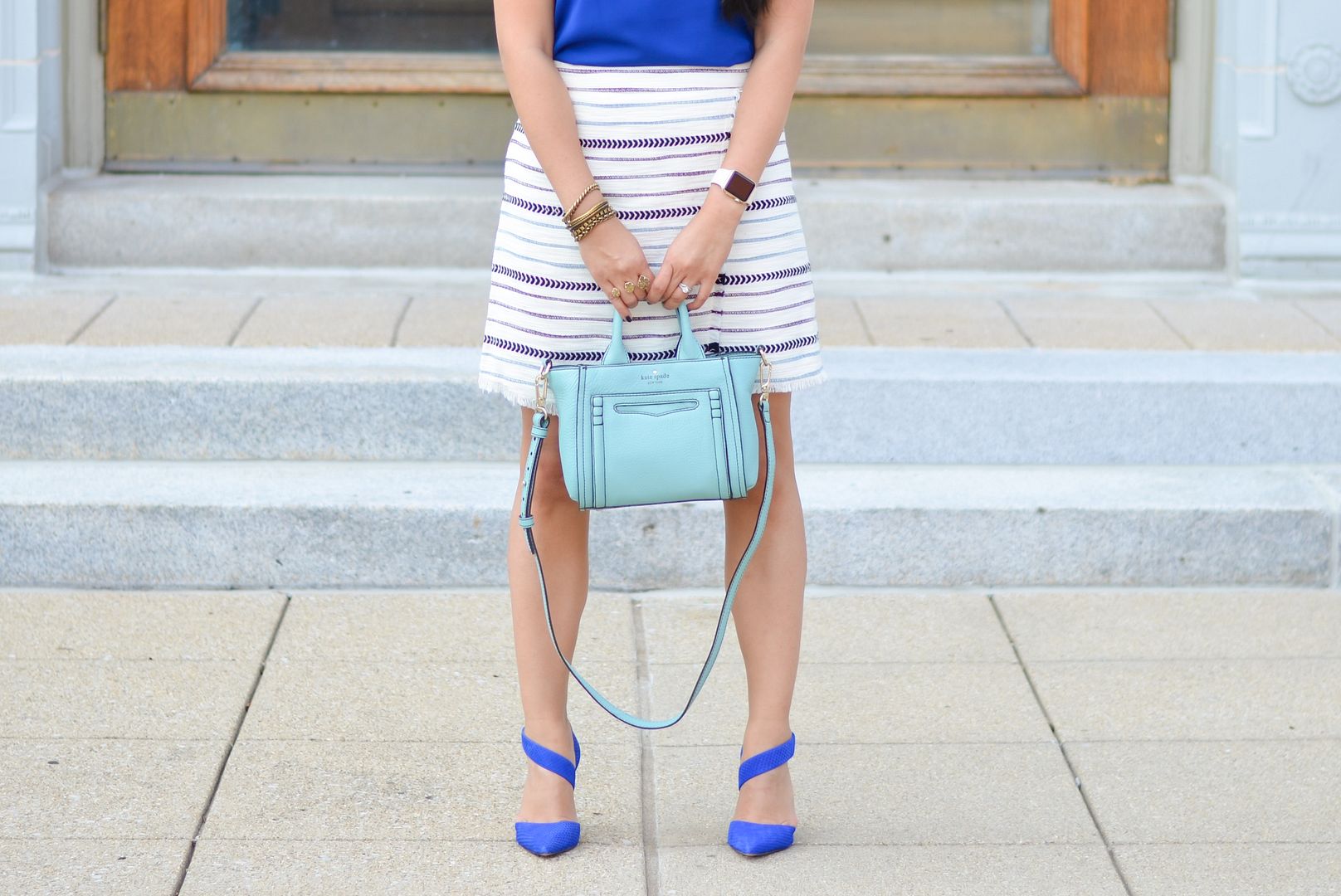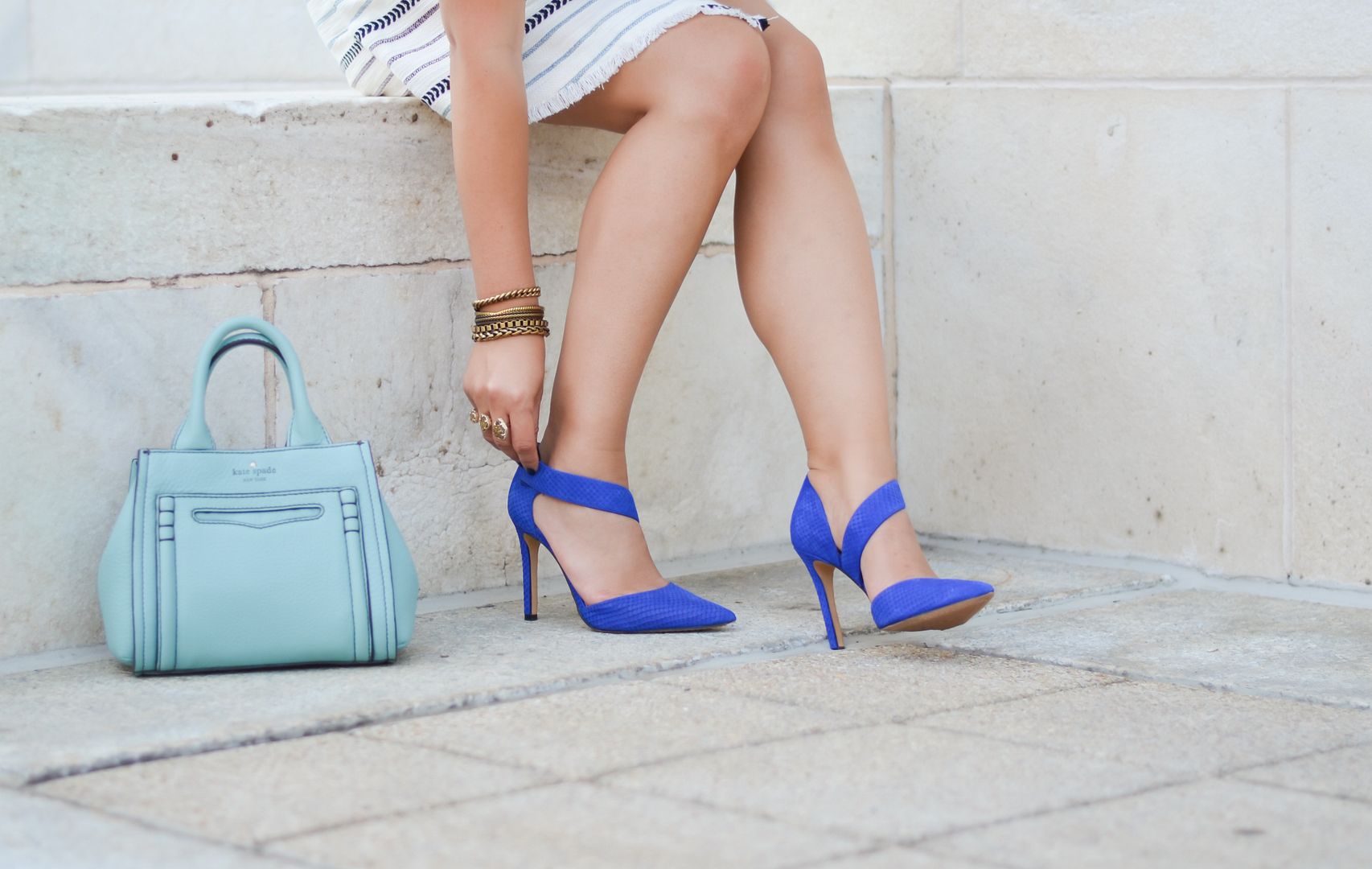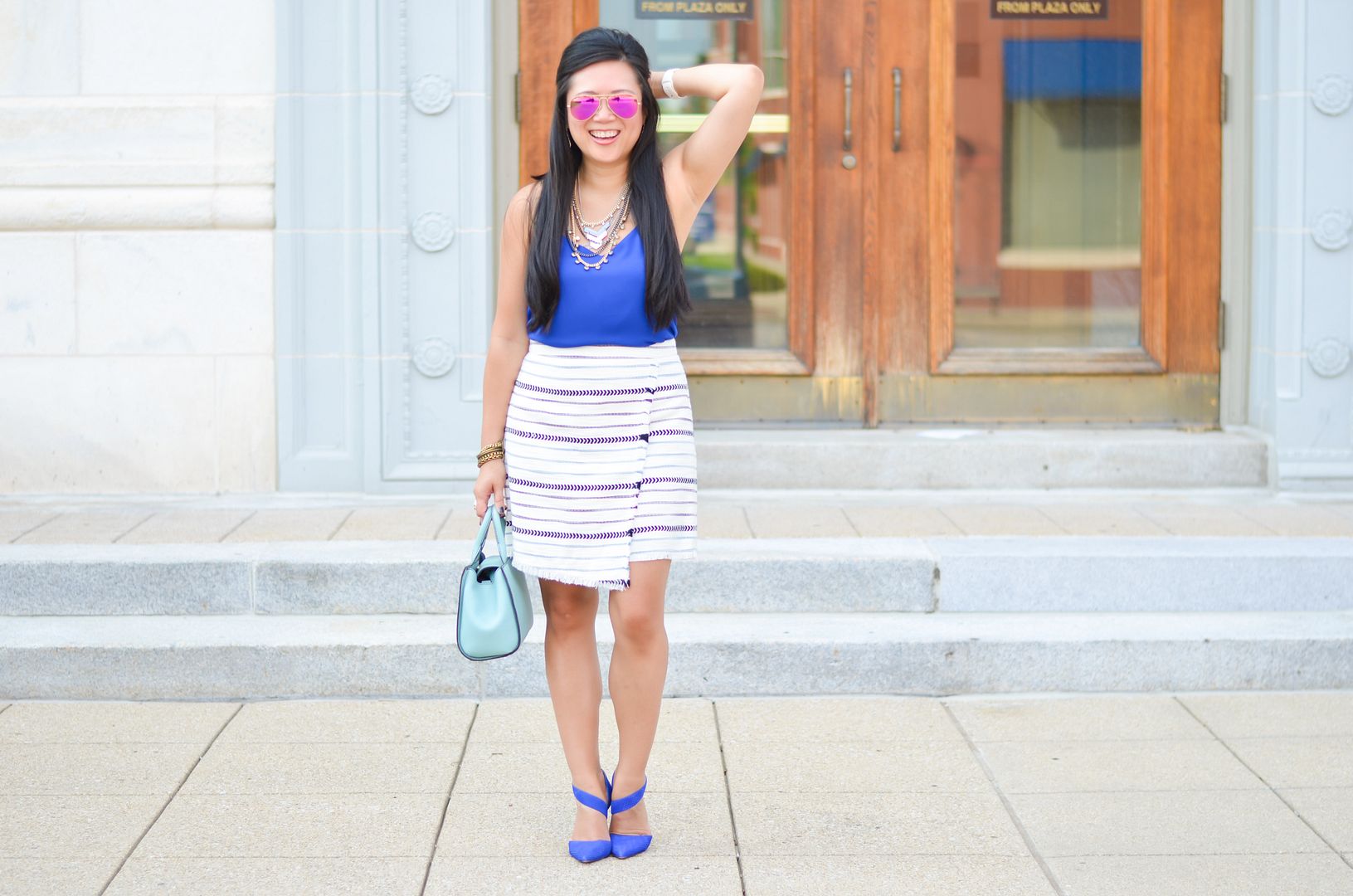 The skirt is just too much fun, too! I'm happy to start buying skirts again and building my collection back up. The fringe detail is perfect on this and I'm always a fan of a good wrap style! Not much else to report about this outfit! Just happy that it's Thursday, which means it's almost Friday! Enjoy your day!

SHOP THE LOOK: