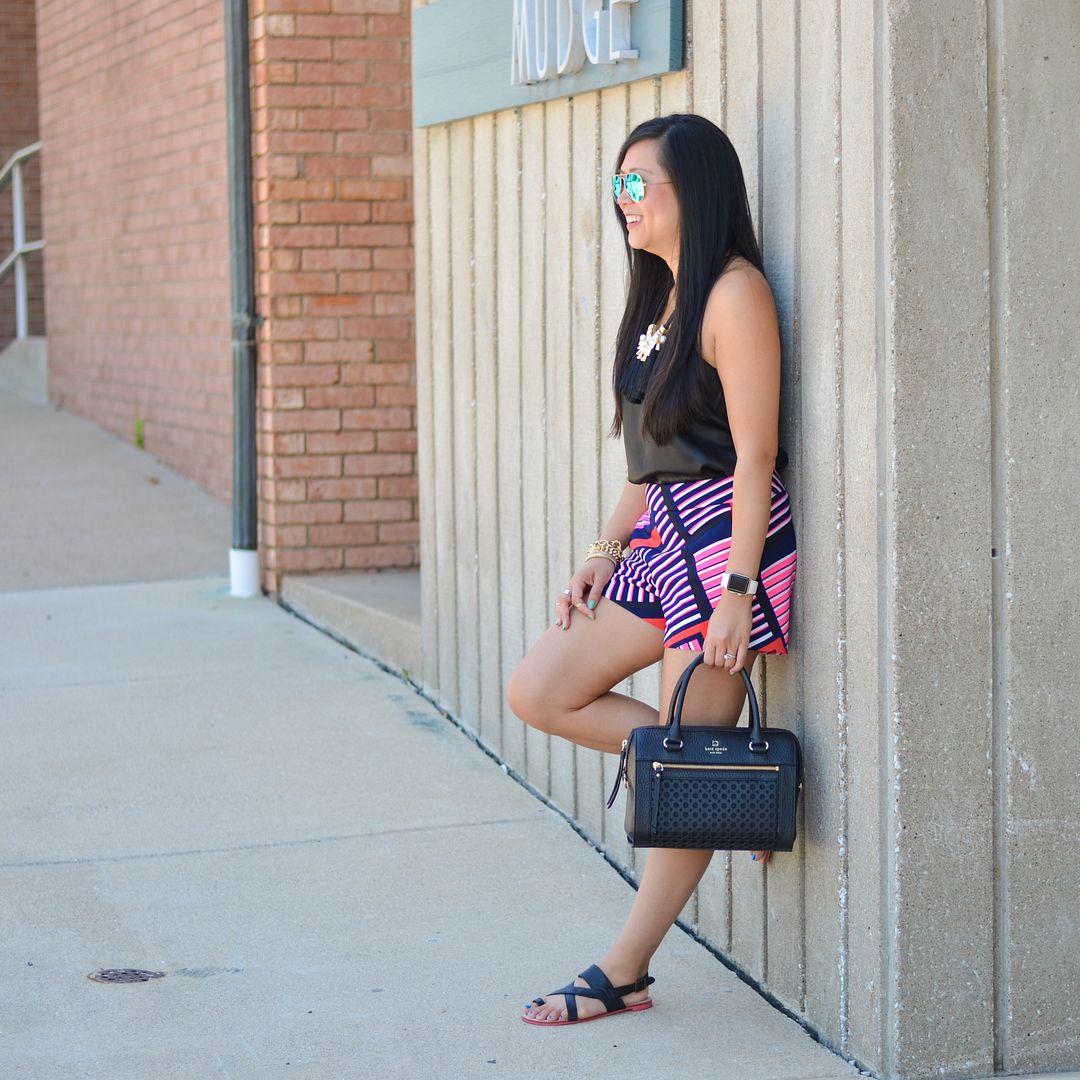 Sunnies: TOMS | Necklace: BaubleBar (tassel necklace options here and here) | Bag: Kate Spade (perforated satchel budget option here) | Top: Express (black cami options here and here) | Bottoms: Express (in stores only) (printed shorts options here and here) | Sandals: DV Dolce Vita (similar flat toe ring sandals here and here)
I mentioned on Monday that I am fully holding onto summer. This outfit proves that point. I bought these shorts to wear in Vegas back in May and they needed to come out again, but this time with a plain black top and statement necklace. It makes for the perfect ensemble for a hot summer date night. I am interested in trying the shorts with a chunky sweater, black tights and my black over the knee boots for winter! You're right. Let's not get ahead of ourselves.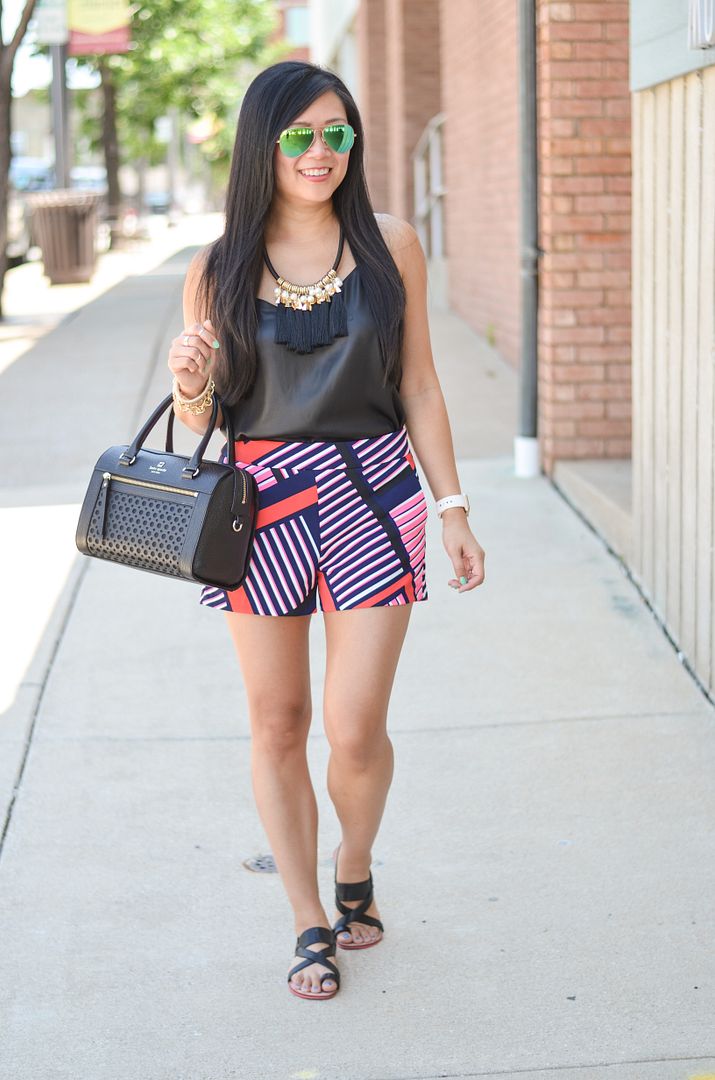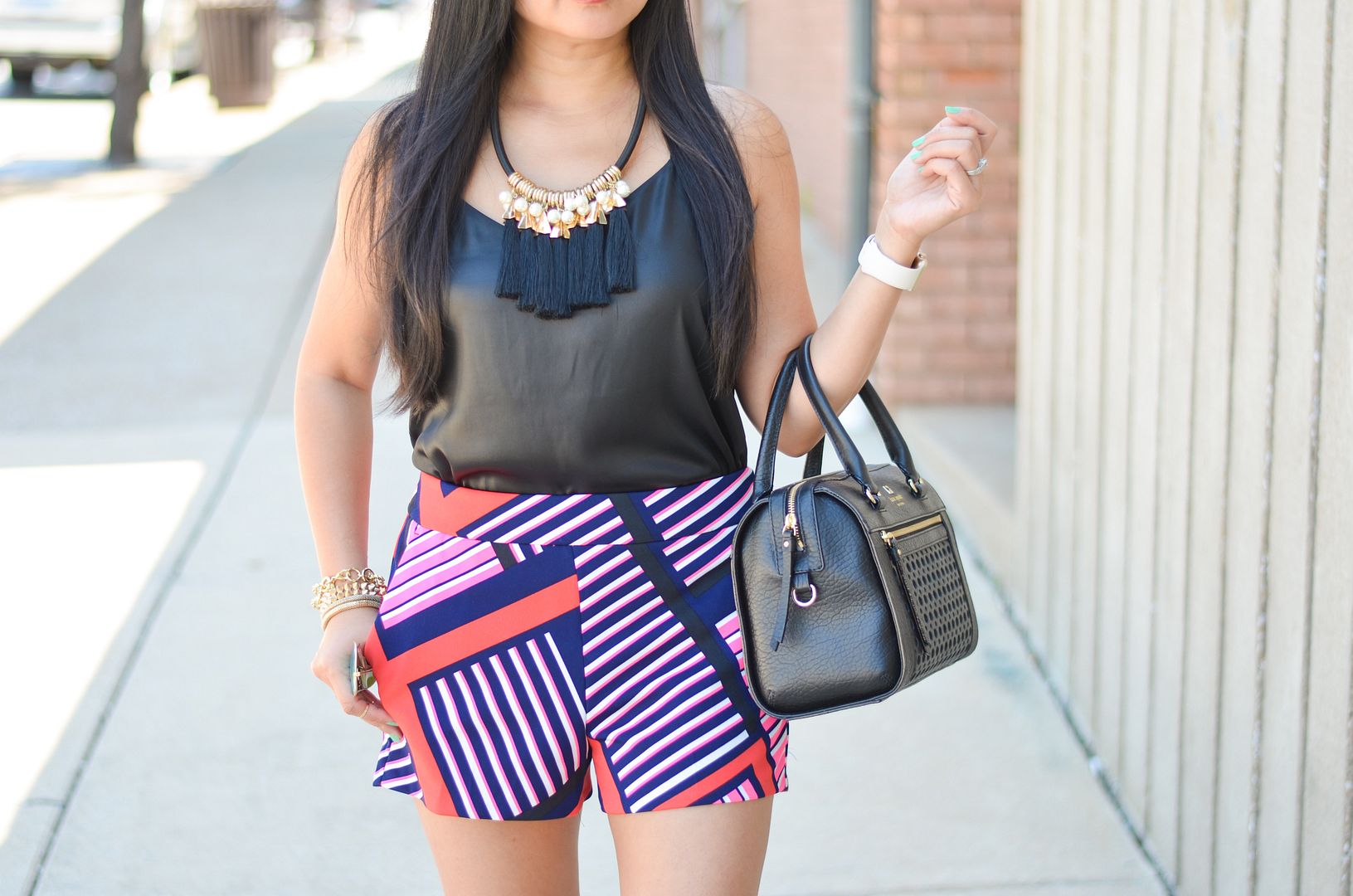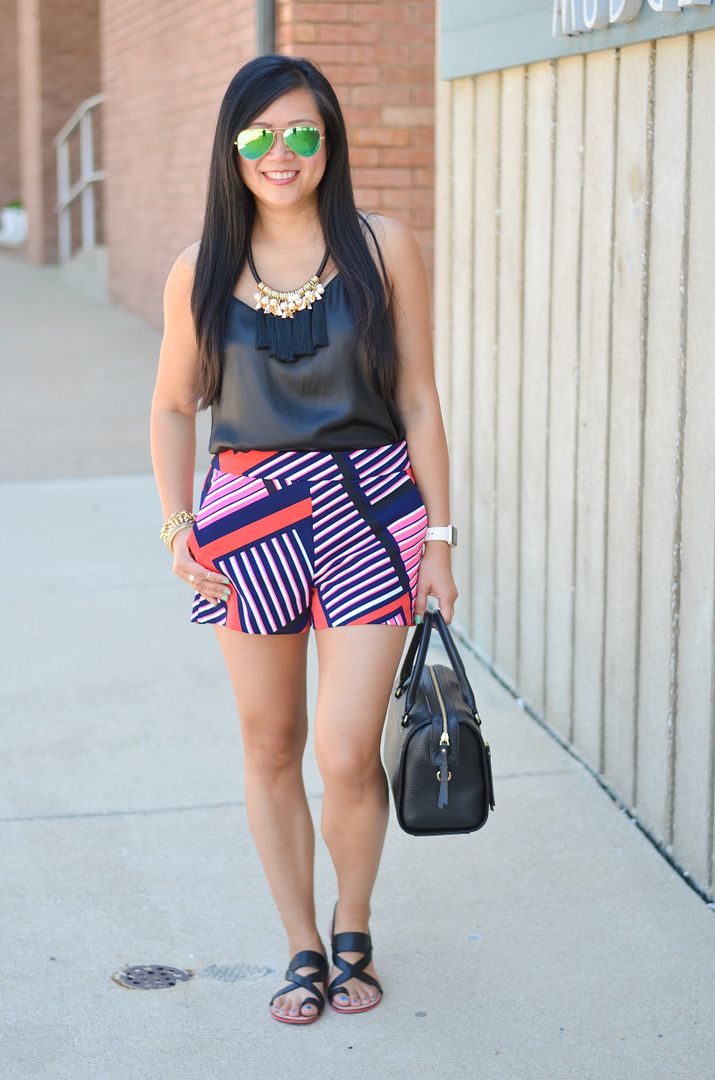 The husband and I are approaching our 7 year wedding anniversary. Married 7 years, together 10. A dash in the pan compared to some of my elders, but 10 years is definitely something of which to be proud! The thing is, after 10 years, date night isn't the same as it used to be when everything was still new and you were so self conscious about what was in your teeth! We tried a ramen place that was new to us this past weekend and I told the husband that ramen is definitely not first date food! I was struggling with my hair falling in my face, noodles falling, and soup splashing everywhere! It was a mess! Thankfully, I don't care if the husband sees me at my worst, though I still love to look my best for him at the same time. For him and for me!
What's also great is that after 10 years, we still "get" each other and we still make each other laugh with our dumb stories and inside jokes. Next month on our anniversary, I will have to share our whole wedding story since I haven't done that yet on the blog! Stay tuned for that!

SHOP THE LOOK: