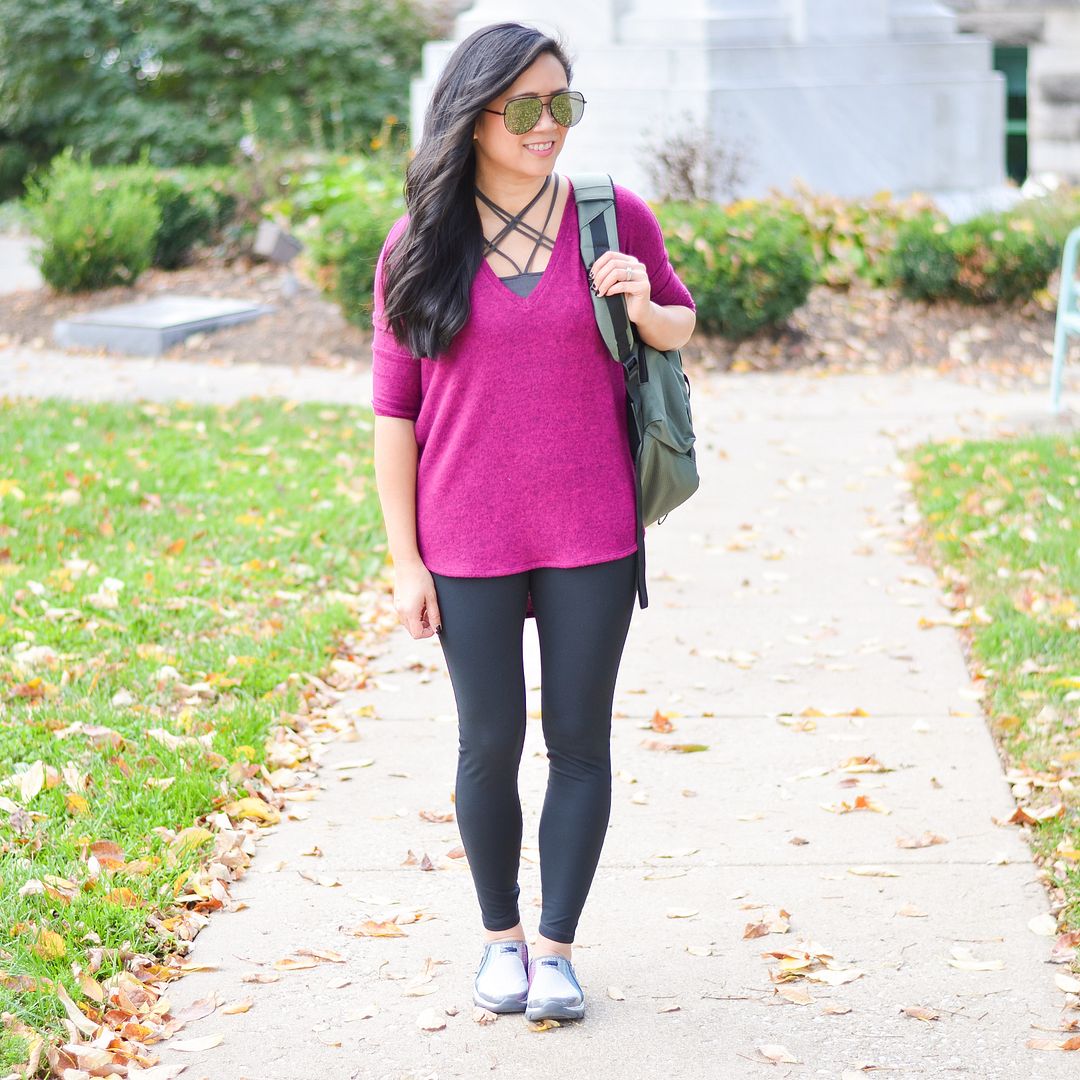 Outfit details--- Sunnies: Quay "High Key" | Bralette: Express | Top: Express One Eleven Plush Jersey London Tee | Bag: Just Porter "Hazen" Professional computer backpack (c/o) (see full review and what's in my bag here) | Leggings: Gap GapFit Blackout Technology gFast high rise leggings
(see full leggings review here)
|
Shoes:
Bzees "Balance" (c/o) (also available here and here)
Do you guys remember me mentioning the Bzees line I learned about at one of the Naturalizer events a couple of years ago? I had been wanting to try them since allegedly the shoes are like Lululemon for your feet! How does that not sound appealing? You can imagine how pleasantly surprised I was when I opened an email asking if I wanted to try a pair! Why yes, thank you for reading my mind!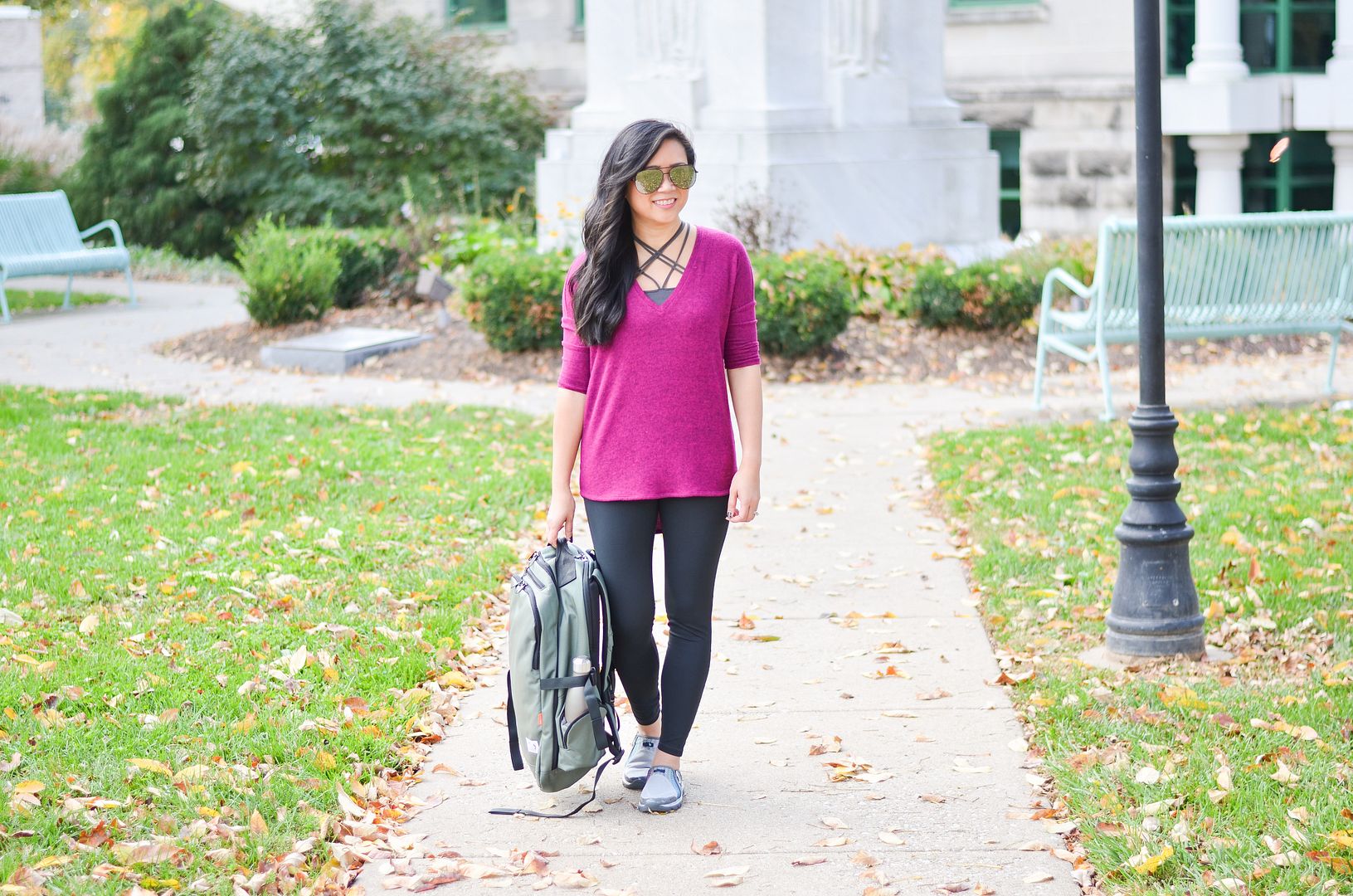 Normally when I'm running out for Pilates, I'm slipping on my leopard pair of Sam Edelman slides that are very Birkenstock inspired. (You can see them in other colors here, here, and here.) Those are perfect for the summer, but not ideal for rainy or cold weather days. If it's cold and dry, I'm usually wearing my Uggs. But I don't really have anything in between. Yes, I have plenty of sneakers to wear, but the last thing I want to do after I've got my sweat on is lace up some shoes. I just want to slip something on really fast and go!
That's where these Bzees come in handy. There are little side zips on each shoe, but I can easily slide these on and off without having to worry about the zipper. I do like that little detail though! And they're incredibly lightweight! It's no wonder their hashtag is #lightfeelsright because these babies really are weightless! When I saw them online, I pictured them having a heavy lug sole like a lot of Skecher shoes can have. I was wrong though. These are very cushiony, and weigh next to nothing.
I've worn them about a half a dozen times now since I got them. Ok, so granted I go to Pilates A LOT, but I did wear them over the weekend for a grocery run with the husband and they finished off my athleisure look quite effortlessly.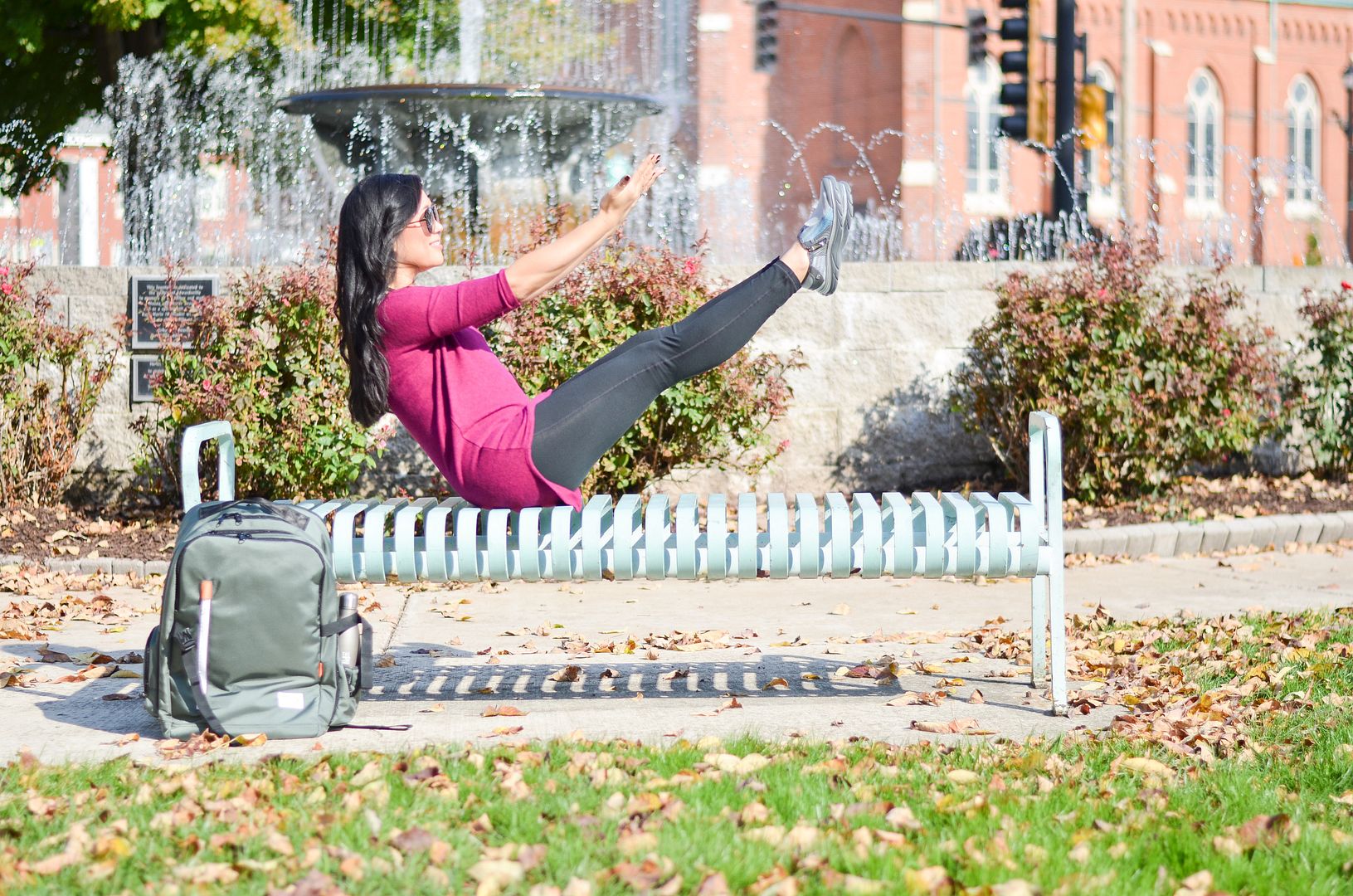 It was the most perfect weather over the weekend! A little warmer than you would expect for fall, hence why I was able to be out and about without a jacket. I couldn't resist busting into a little teaser on the bench by the fountain. Because isn't that what people do when the weather is nice?
Thanks to Bzees for letting me try these shoes and allowing me to kick off my Pilates certification with light feet! While I did receive these shoes in exchange for a review, all views expressed are my own and true!

SHOP THE LOOK: