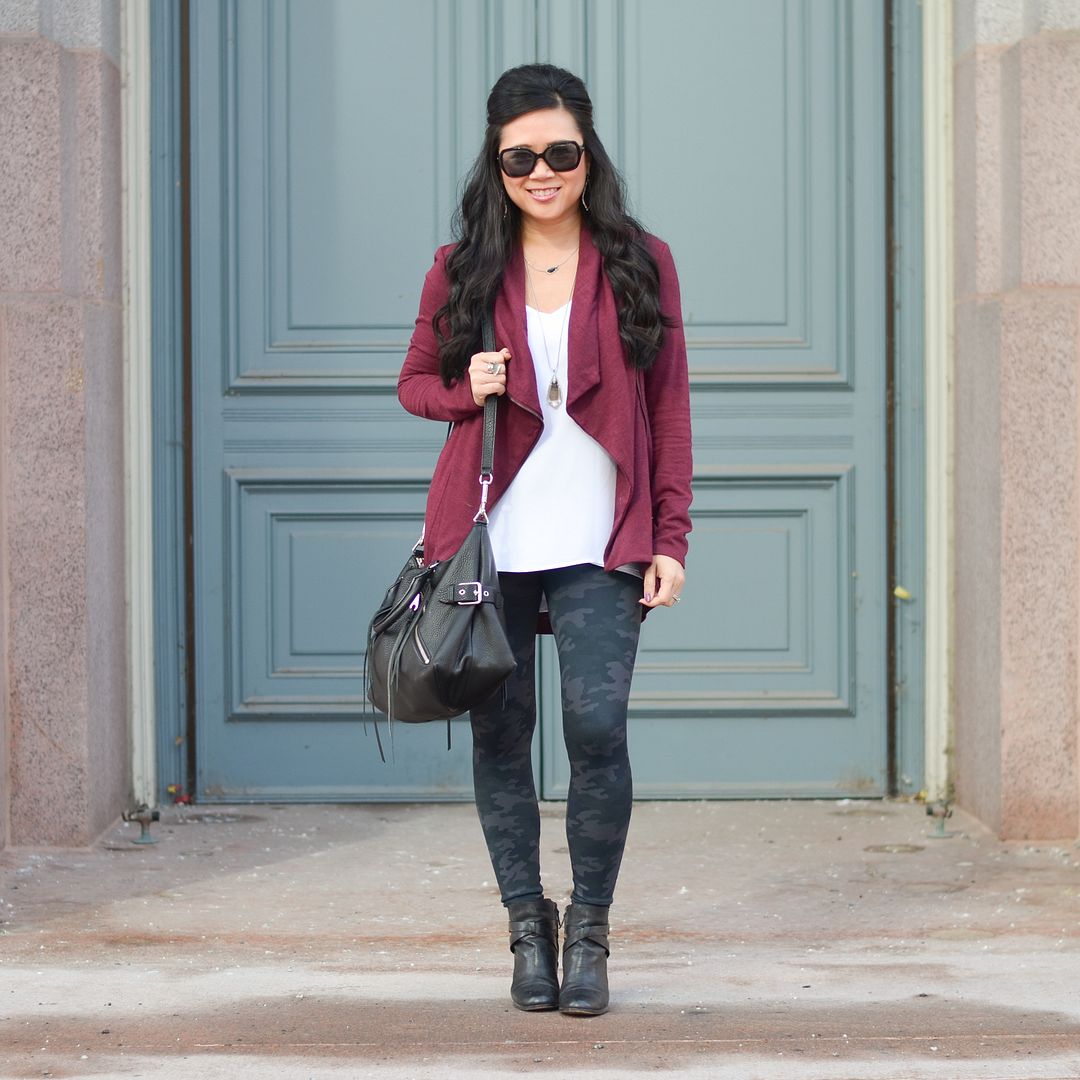 Outfit details--- Sunnies: Oakley "Overtime" | Earrings: Kendra Scott "Sophee" | Necklace: Kendra Scott "Cami" (other colors here) layered with Kendra Scott "Carole" (option) | Sweater: Modcloth "Airport greeting cardigan" (current colors here) (other burgundy cardigan option here)
|
Bag: Rebecca Minkoff Large Moto Satchel | Cami: Express "Barcelona" | Bottoms: Spanx seamless printed leggings in "Black Camo" (also sold here) | Booties: Cole Haan (option, budget option) ---
I mixed things up just a little bit this week and shared my typical Random Roundup post on Wednesday instead of today. Why? I dunno actually. Just felt like doing a switcharoo! You can catch yourself up here if you missed it! Otherwise, let's jump into today's post!
My leggings reviews convinced Rachelle that she needed to try the Spanx faux leather leggings. And to return the favor, she then later convinced me that I needed the Spanx camo leggings. They're obviously different than the faux leather material, but they're equally as supportive, comfortable, and not see thru. The camo print is such a great alternative to your basic black legging. I love that the print is subtle, almost a tone on tone. I am wearing a small for reference!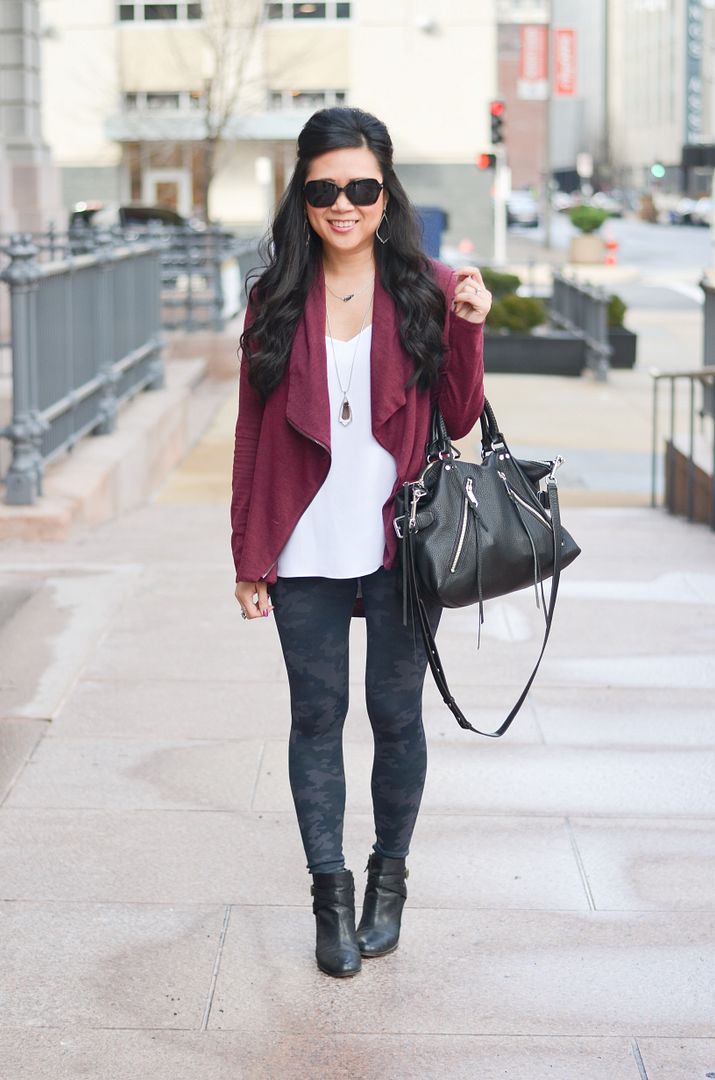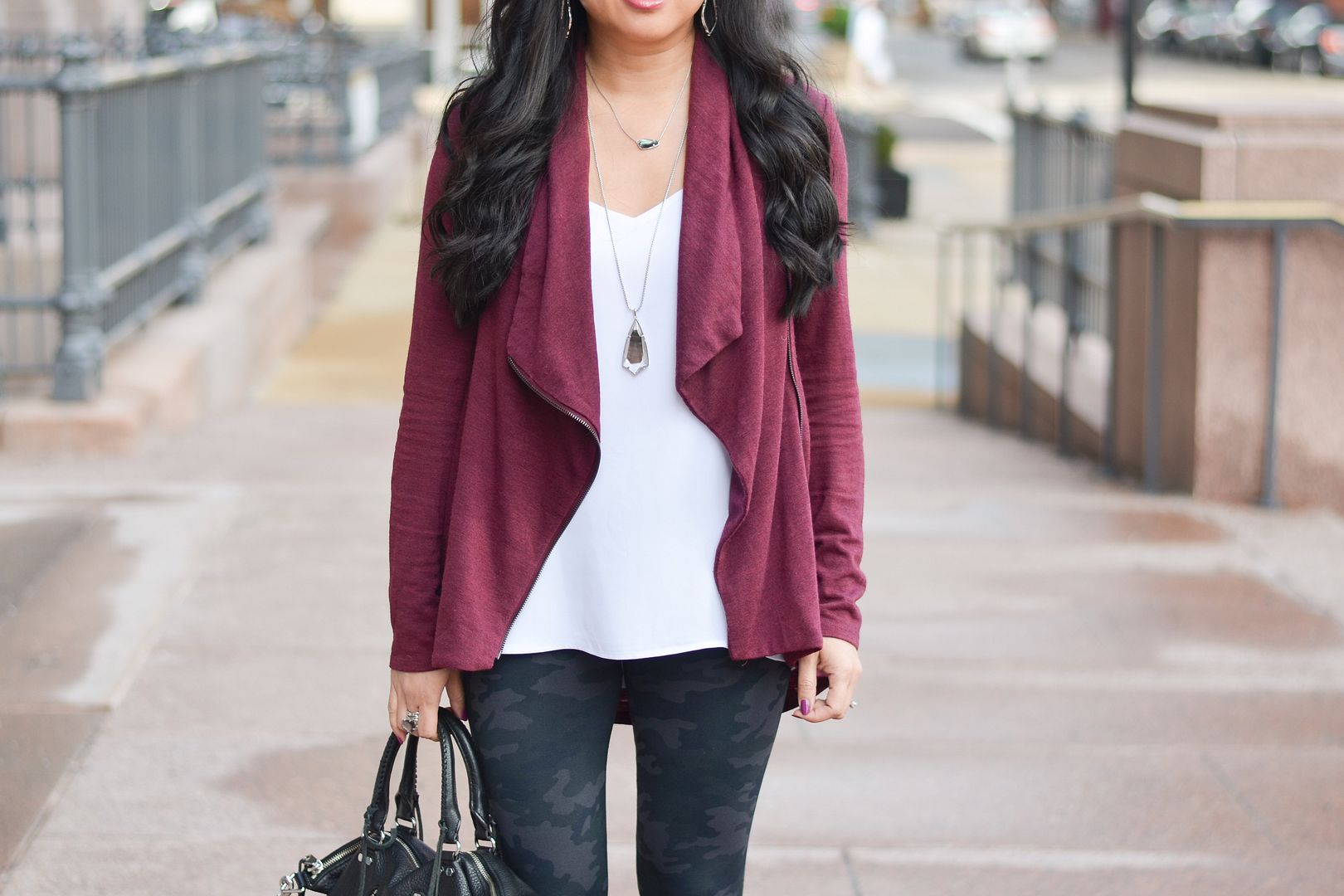 I wore this over the weekend for a day date with the husband. We had brunch at Rooster which is amazing if you're ever in the STL area! The closest one to us is downtown, so we don't make it there too often and it's always a treat when we do! Afterwards, we went to the convention center for the St. Louis Auto Show. My lease is up on my car in July and I had no idea what I wanted. I just knew that this time around we would be buying, not leasing. I love my Audi, but I've had random issues with the tires to the point where I don't think I could get another one, sadly. The husband thought it would be a good idea to go to the Auto Show so I could at least take a look at what's out there and start making a list of cars I wanted to see in more detail and test drive when the time comes.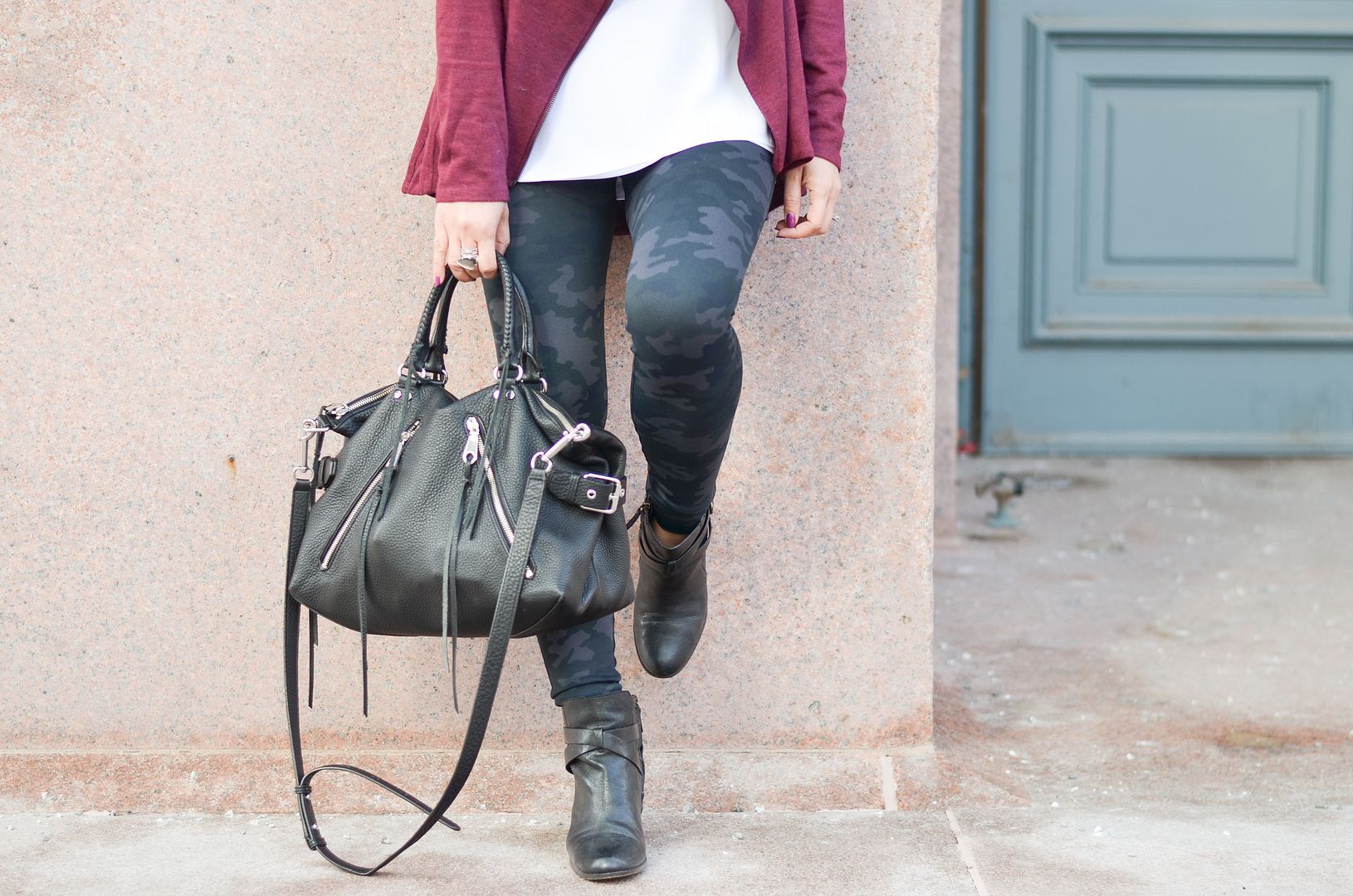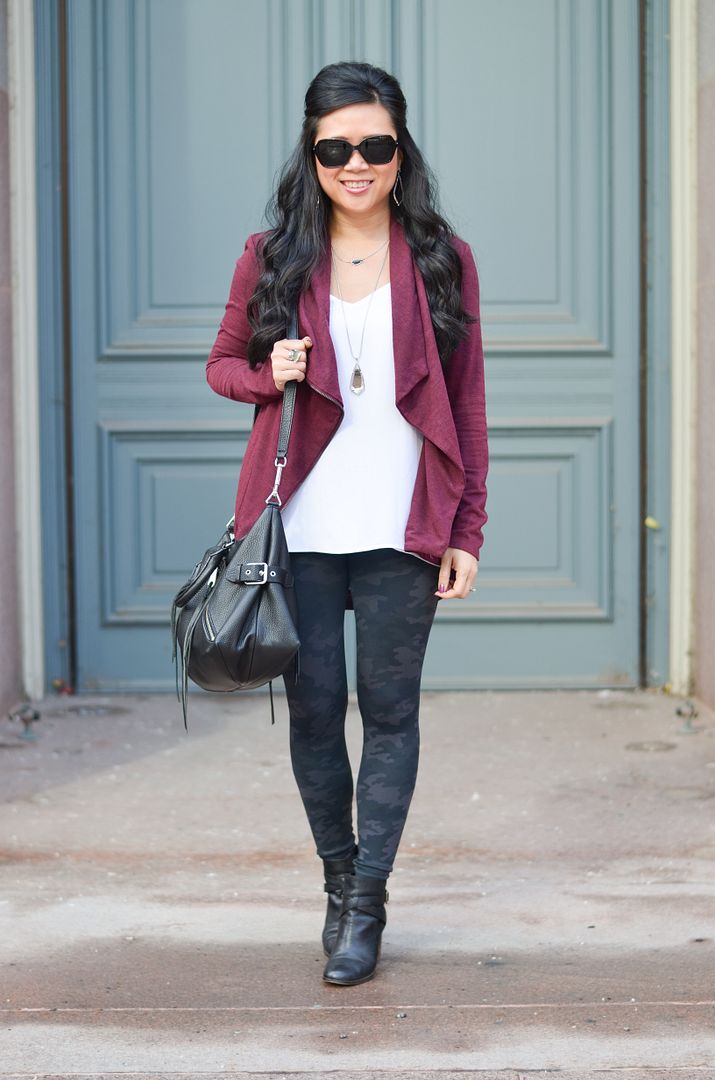 Surprisingly, the two that really stuck out to me were the Cadillac CT6 and the Lincoln Continental. I'm kind of laughing at myself for even saying that because these two sound like super old people cars! But they were both extremely luxurious and sexy. I could completely hate both of them once I test drive them, but at least it's a start! The Acura RLX was a runner up. It was the first one I really liked, but then after sitting in the Cadillac and the Lincoln, I sat back in the Acura on the way out and it just didn't feel quite as nice.
The good thing about the husband being a big car guy is that he will do all the hard parts for me and start researching the heck out of them and then summarize all the features for me. He lives for this stuff! Ha! So, we'll see how it goes. It was my first time at an auto show like this and it was fun! But I guess it makes it even more fun knowing that I do actually need a new car later this year....

SHOP THE LOOK: