I travel a bit for work, though since I switched jobs almost 2 years ago, I don't travel near as much as I used to! And even when I did travel 1-3 times a month, my territories were so spread out that I could never build up enough miles with any single airline. Now that my job touches the entire system verses just a particular area of the country, I'm able to fly Southwest the majority of the time I fly. I feel like you either love or hate flying Southwest, and I would fall into the "love" category, for sure.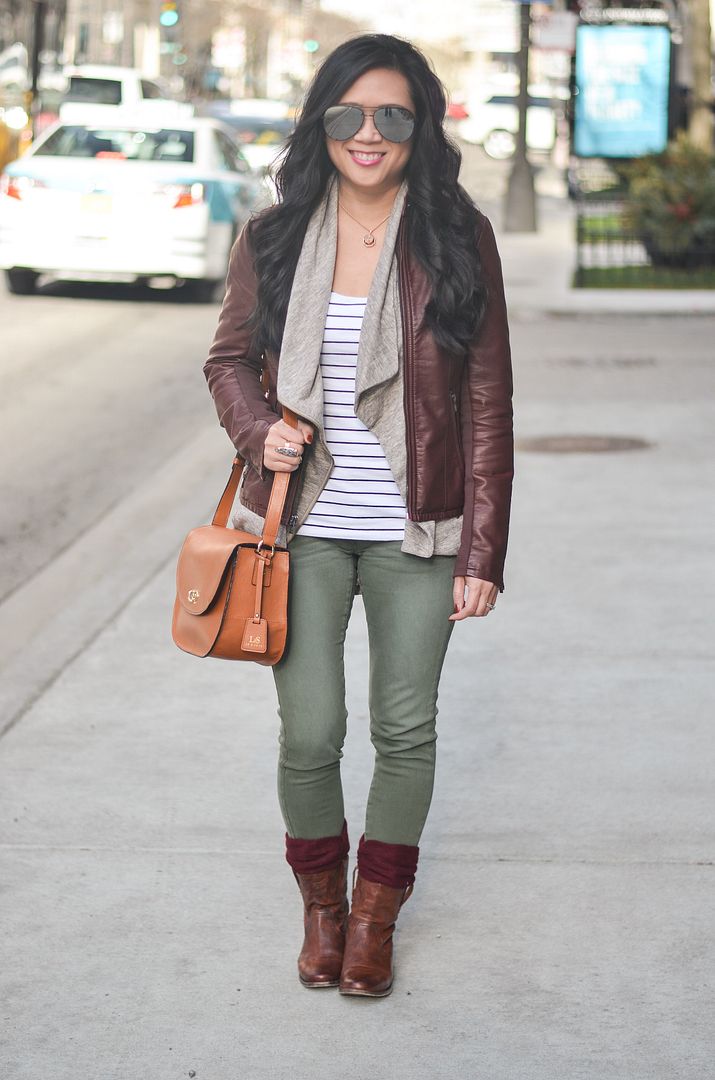 I was 2000 points away from making Southwest A-list for the year. A-list basically means that I don't have to stress out about making sure I check in 24-hours in advance because I have priority boarding. You can choose to pay $15 or so for each flight segment to get this priority boarding, but obviously, those fees add up, and the perfect scenario is to just get to that A-list status! Well, after some searching, I found that I could earn 2000 points by flying one-way to Chicago, so the husband and I ended up flying to Chicago for lunch last Friday. Yep! That happened. Our outbound flight landed in Chicago at 11am, and we were back in St. Louis by 5pm.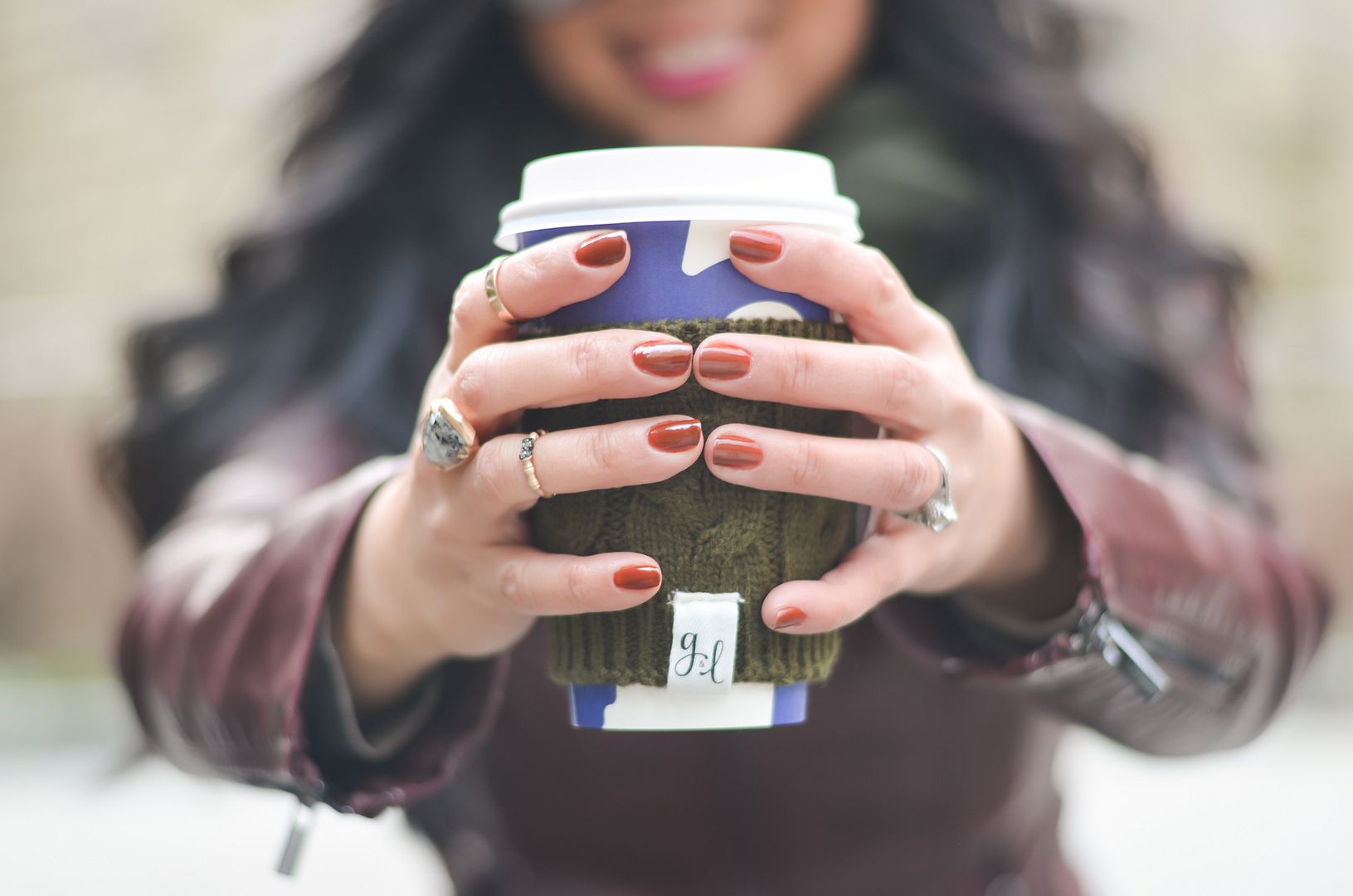 The husband travels a ton, so his status with Southwest is pretty high up there. He has a companion pass, which means that I can fly anywhere with him for free. That came in handy on Friday since all I had to do was buy my one-way ticket to Chicago. He used his points to fly round trip, and then I used his companion pass for my return flight back to St. Louis. Yes, it was a pricey lunch, but let me tell you, it's quite worth it!!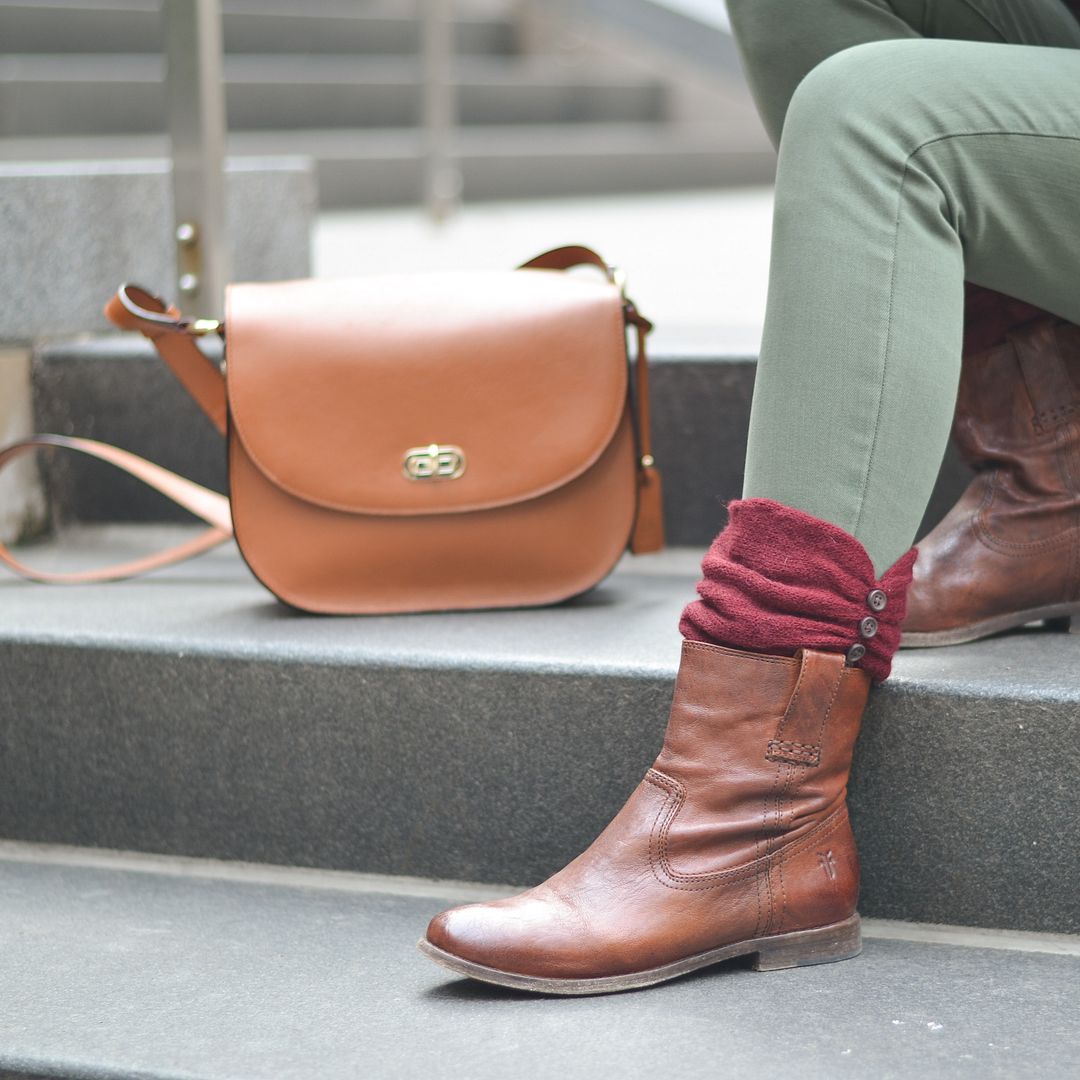 We were originally going to meet his cousin for lunch, but she couldn't break away from work, so we were on our own. We found out that there is a
Shake Shack
downtown and Shake Shack is my ultimate favorite!!! I was so excited! Conveniently, it's located just a couple blocks away from a
Zara
, so I got to do a bit of shopping while we were there, too. We then ended up at
Eataly
for dessert and coffee before grabbing an Uber back to the airport.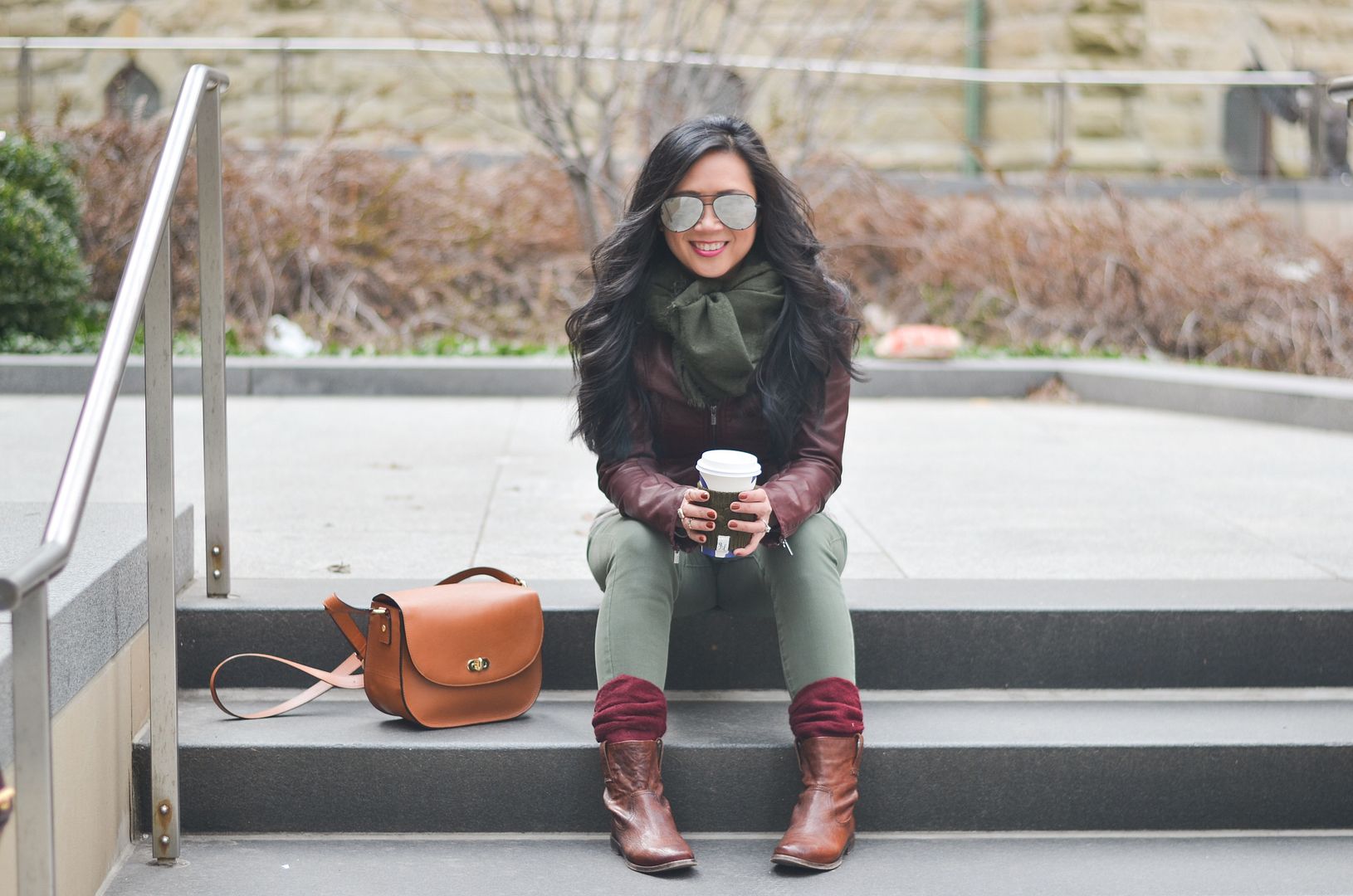 Scarf: H&M
Even though Chicago is only a 4-hour drive north of St. Louis, the weather is definitely colder. I knew layers would be best and that comfy shoes were a necessity because I anticipated lots of walking. This outfit ended up being perfect. I could tuck the scarf away in my bag on the plane when it was too warm for it, but it was nice to wrap it around my neck when we were outside. I've found that walking around downtown is chilly, but you do warm up as you generate body heat from walking, so layers work well for this. I was very pleased with my outfit choices!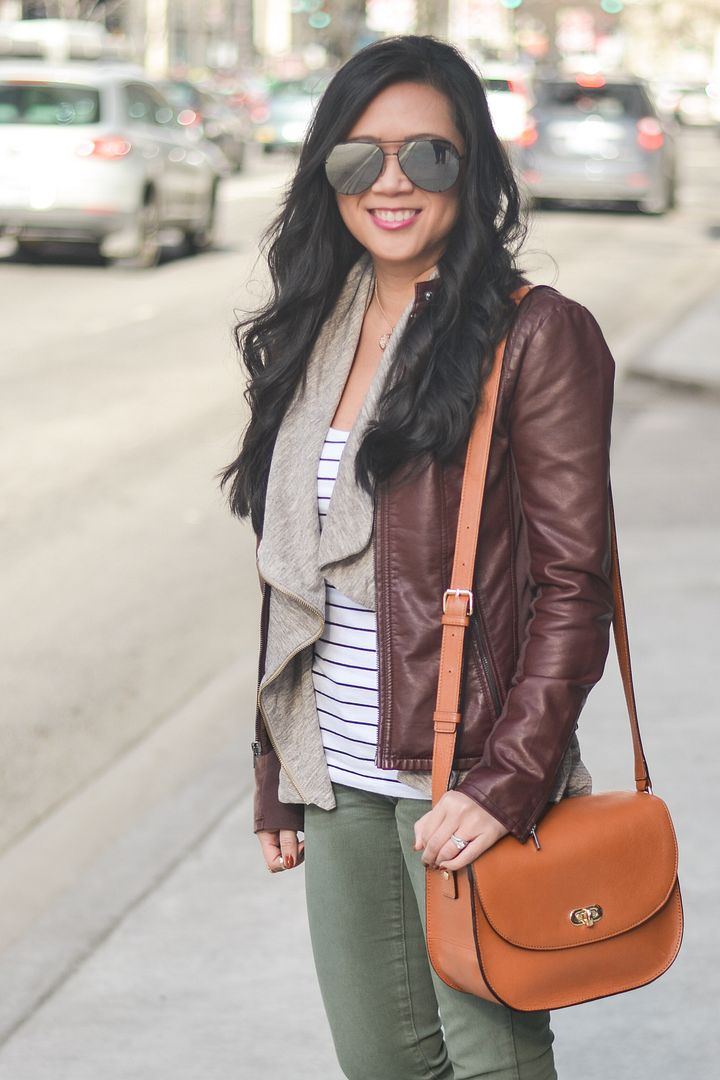 It was a fun way to spend the last Friday of 2016! And, I brought the camera with me so we could snag some blog photos while we were there! So productive! I told the husband he wins the award for the longest commute to take blog pics. I love that he indulges in my ridiculous ideas!

SHOP THE LOOK: