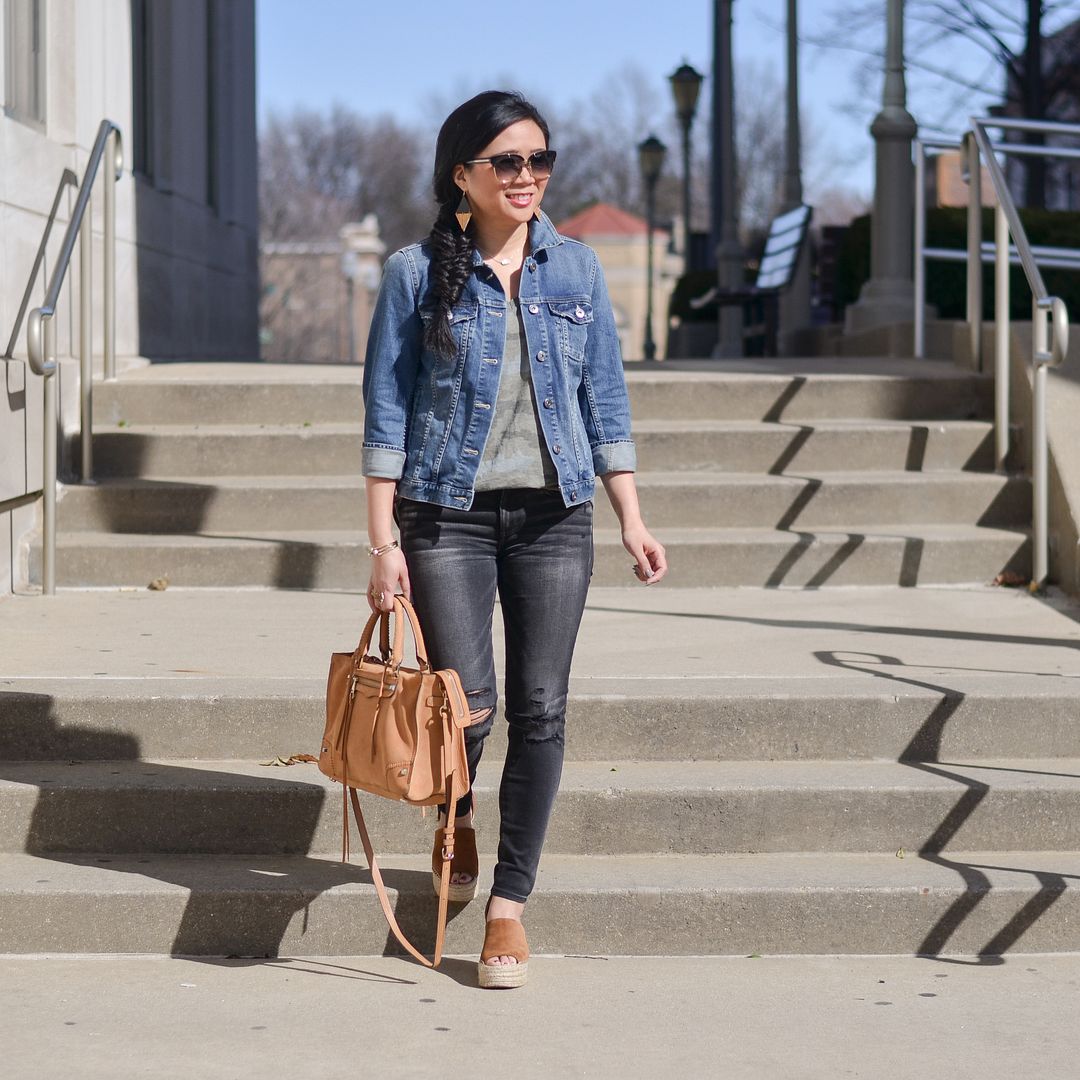 The weather has been a bit spastic lately. Last week it hit 70 and then the next day it snowed. This weekend it was back in the upper 60s/low 70s. I had been wishing for my one good snow, but now that it's almost March, I think I'm officially over the winter and just ready for spring weather and spring fashion. This outfit is a nice outfit for being in between seasons. And although these espadrilles are peep toes, the majority of my foot is still covered making them the perfect transitional shoe! They were so sought after and hard to find last season, so I'm glad they are back this year and I hope you're able to snag them if you missed out on them the first time around!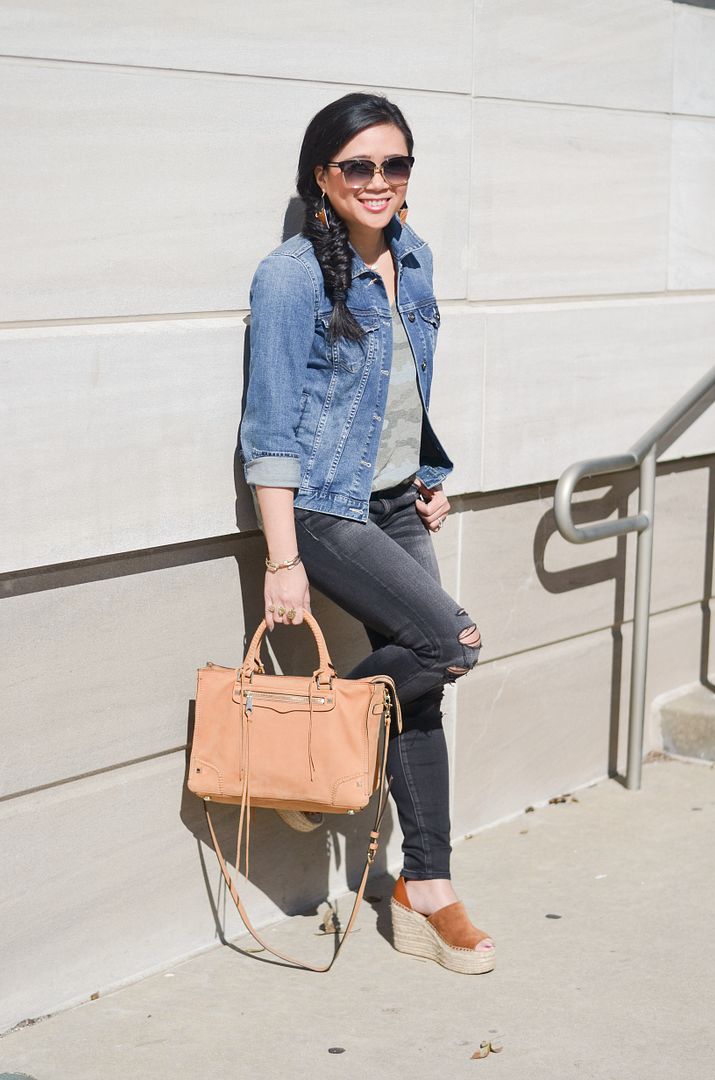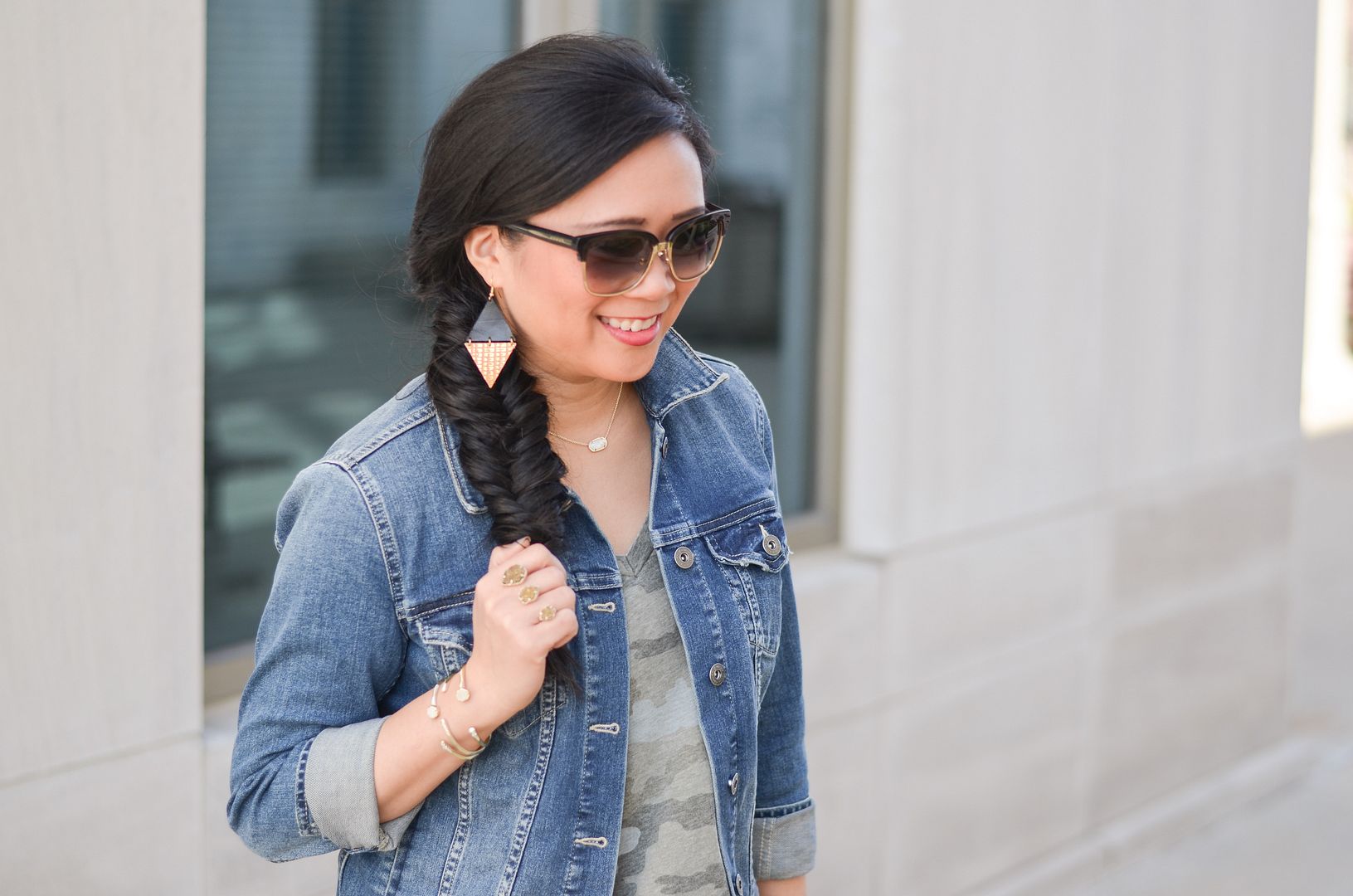 I love these earrings so much but it's so hard for you to see any earrings on me because my hair conceals everything. I wanted to make sure this leather pair would clearly be on display. A side fishtail is a great alternative to a top knot for dirty hair! I didn't really feel like going for a top knot, but I knew I would be pushing it to wear my hair down for the day. I've only done a fishtail one other time, but I'm glad I remembered to do it again! I still felt polished even though my hair was up and out of my face. Sometimes I feel like my top knot is a dead giveaway for me being lazy and having dirty hair!!!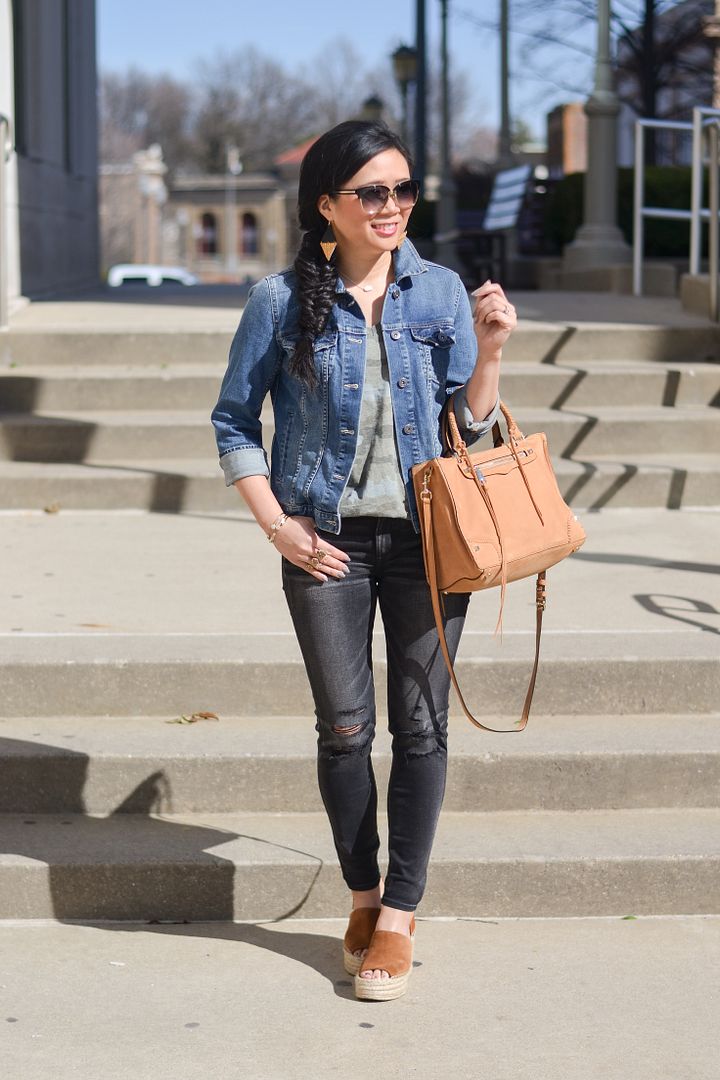 I already have a camo tee, but it's a crew neck and I thought that the V-neck would be a nice option to have also. Plus it's incredibly soft, and let's face it, you really can't have enough camo anyway! This outfit is just made up of a bunch of neutrals, nothing special, but it makes me very happy. Pops of cognac are always so refreshing, just like pops of red can be!

SHOP THE LOOK: