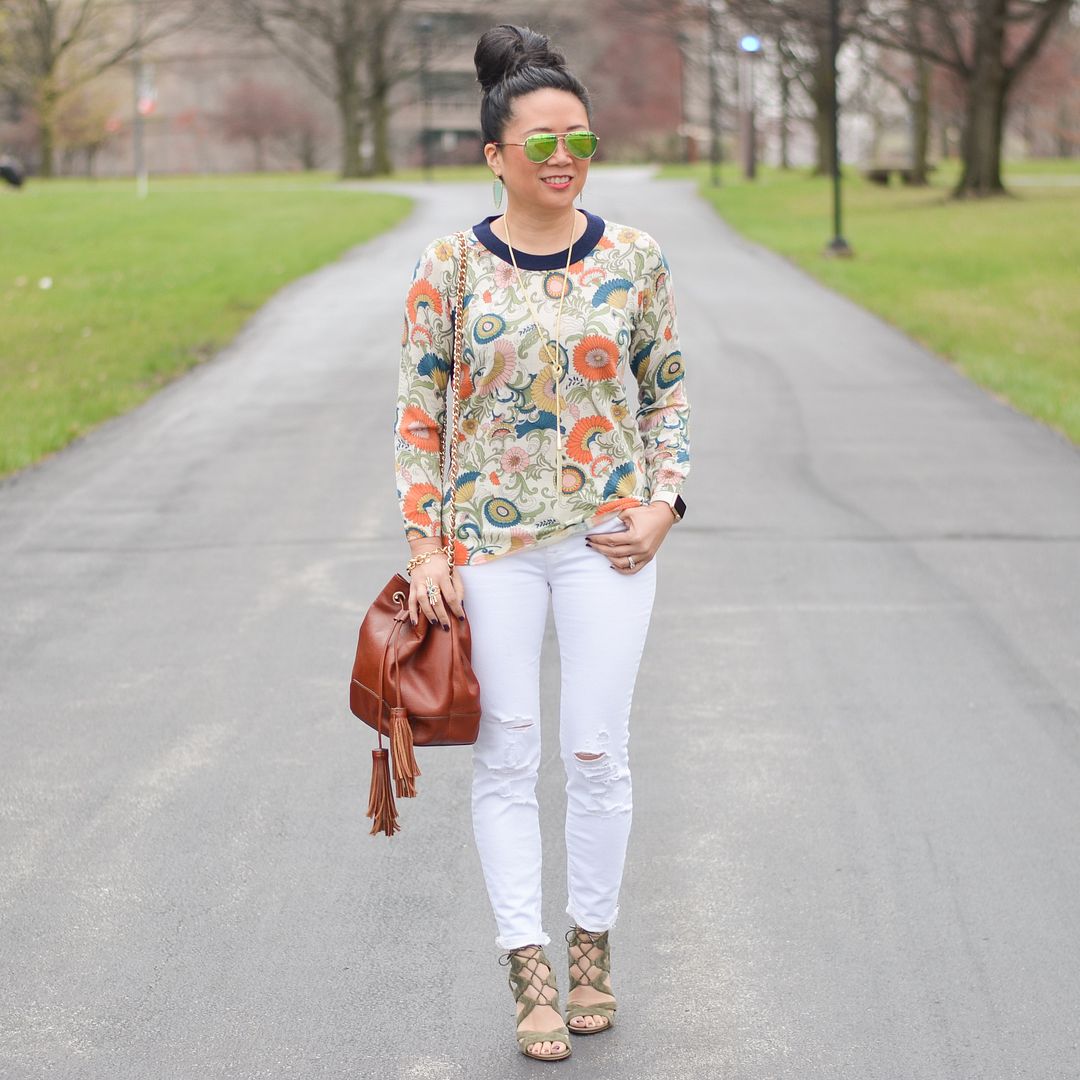 It's not only Friday, but it's the last day of March! I'm not sure if I'm excited or terrified that it's April tomorrow! But anyway, I digress! Last week, I wore one of my favorite sweaters of all time - this floral number I scored from the Nordstrom Anniversary sale a few years ago. Since it's long gone, I was trying to find other good options for floral sweaters that I could link to for my readers. Well, wouldn't you know, this very sweater popped up in my search and I decided I had to have it. It's funny how I blog because I shop but I also shop because I blog!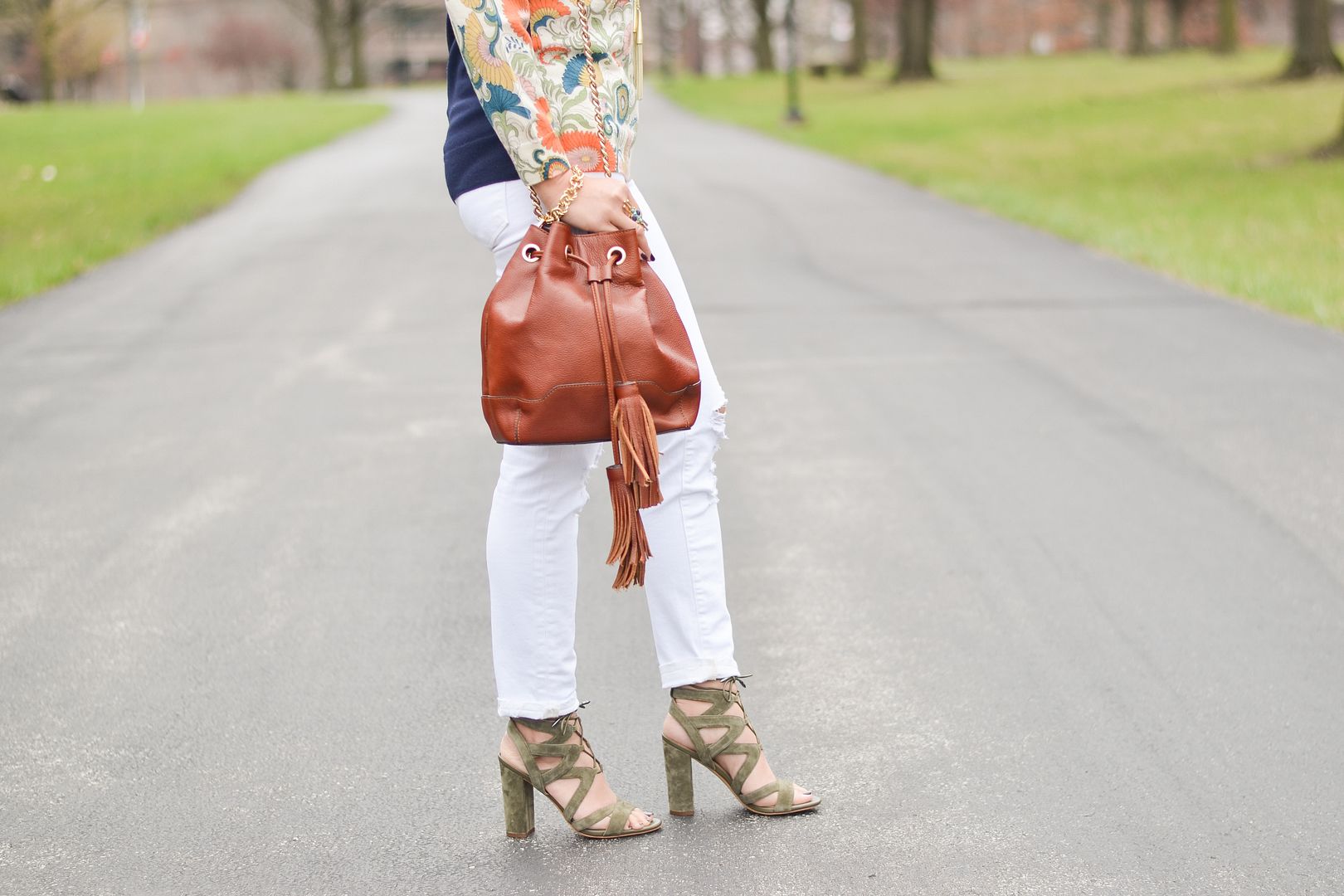 I love that it has a solid navy back, and just the front is this fun, vintage-feeling, floral print. It's labeled as a sweater, but it's super lightweight, and the fit is relaxed, but not baggy, which I appreciate! I originally styled it with my navy scallop hem skirt (see flat lay here), but the best part about a sweater like this is the ease of being able to throw it on with any color jeans and be good to go. Especially when you have fun lace-up sandals to finish off the look!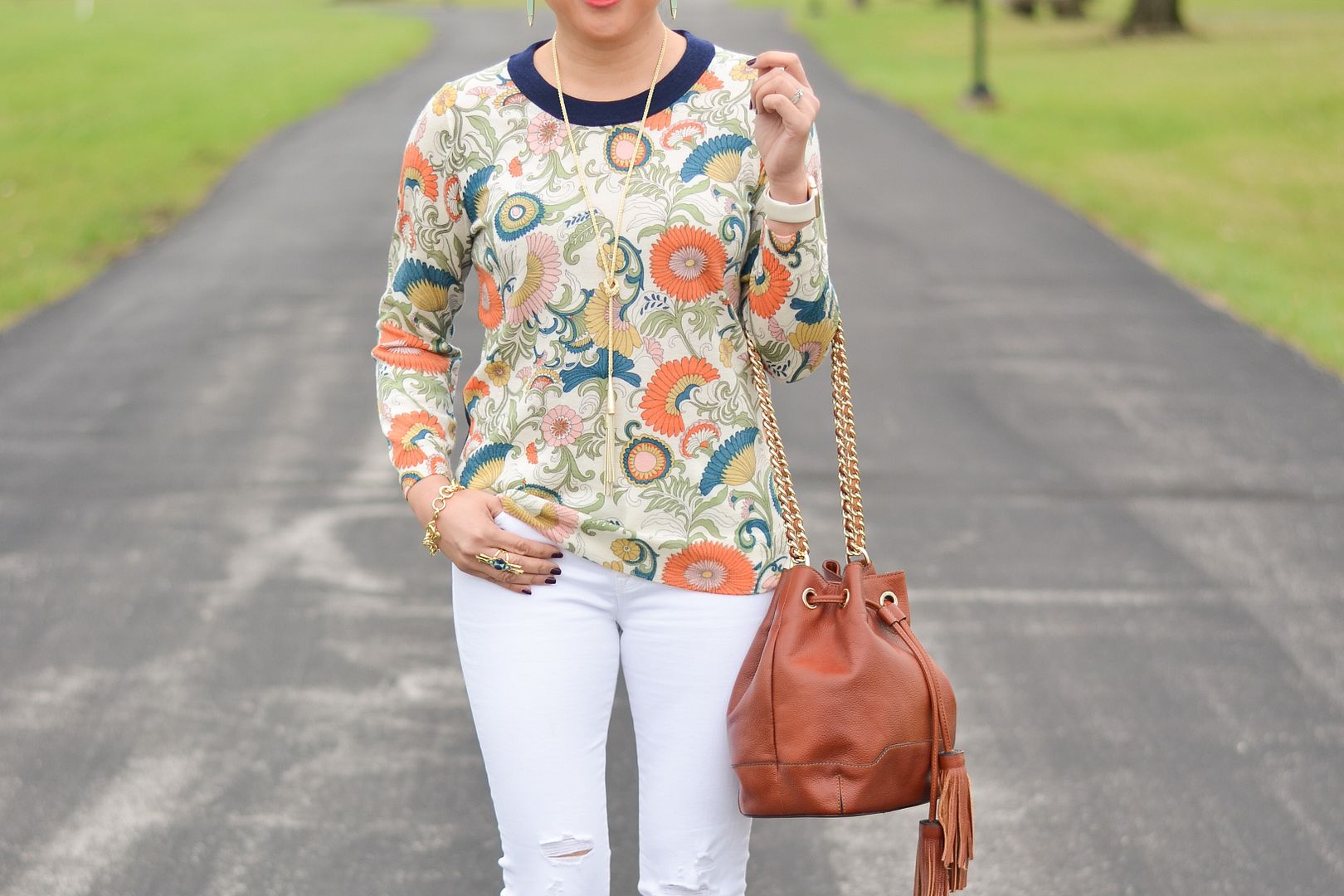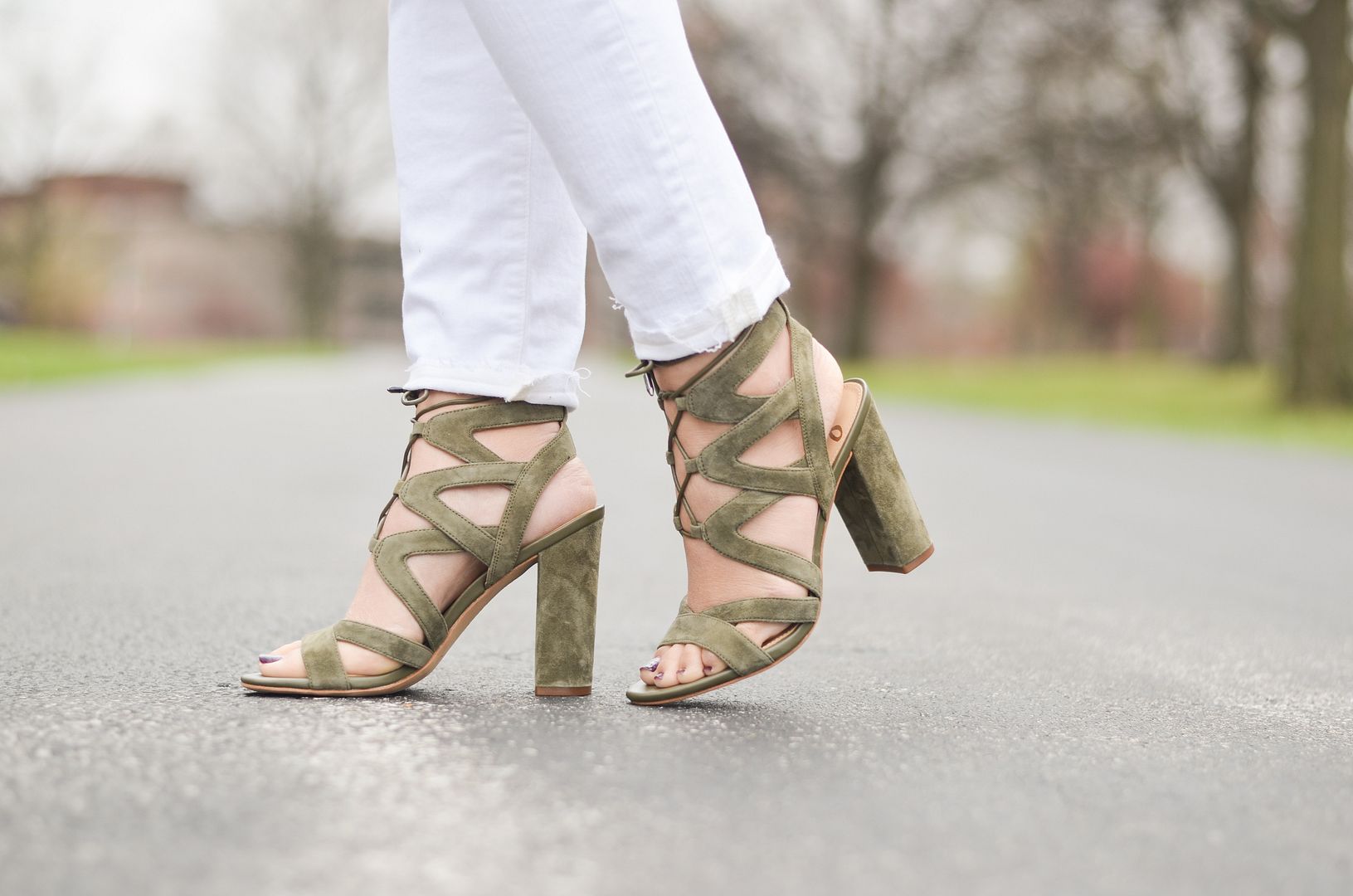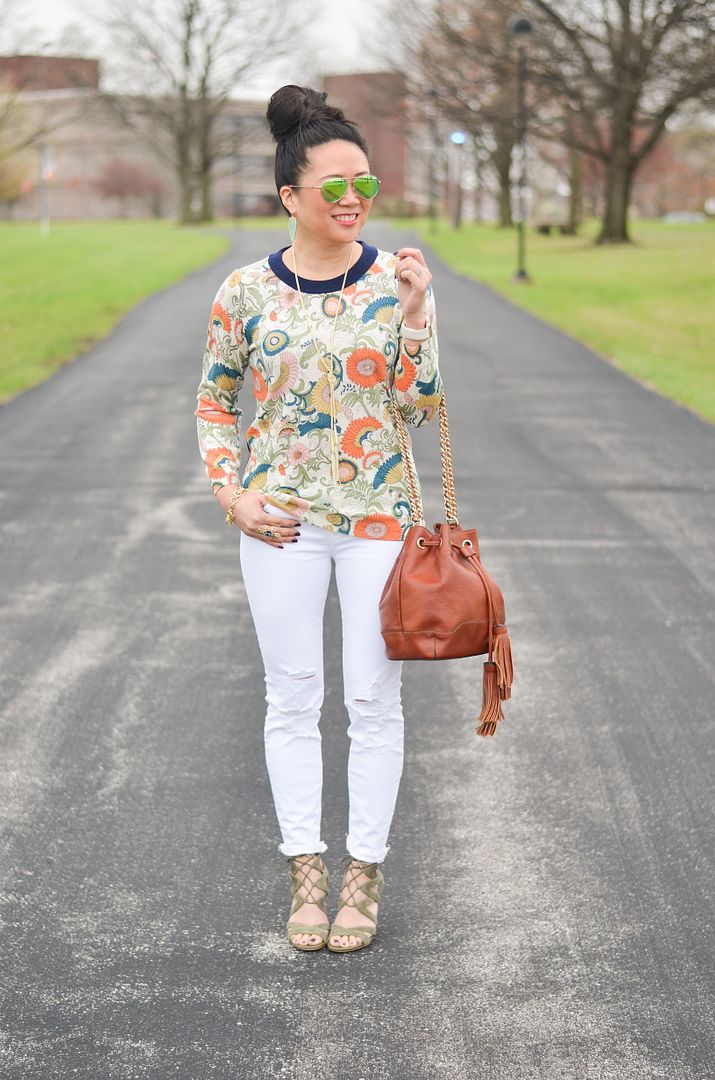 Speaking of these sandals, they were one of the pairs I snagged for Dillard's infamous New Year's Day sale and I'm so happy I did! Olive, suede, lace-up - they're really beautiful and the stack heel makes them extremely walkable. They do come in a handful of other colors, and some color/size combos are under $60 here! It makes me wonder if I need another pair....
Have a great weekend! We have a 90th birthday party to go to for his Grandfather, and then on Sunday evening we have our first Cardinals game of the season!!!! Needless to say, it will be a really good weekend!

SHOP THE LOOK: