With spring upon us, I wanted to share a couple of my spring must haves. And I'm not just talking about needing these things for 2017; I'm talking about needing these things spring after spring. First up, the blush/pink pair of skinnies!
I'm such a sucker for pairing soft neutrals together! It's subtle yet makes a statement at the same time! And the palette is so light and refreshing for spring. It makes me so happy!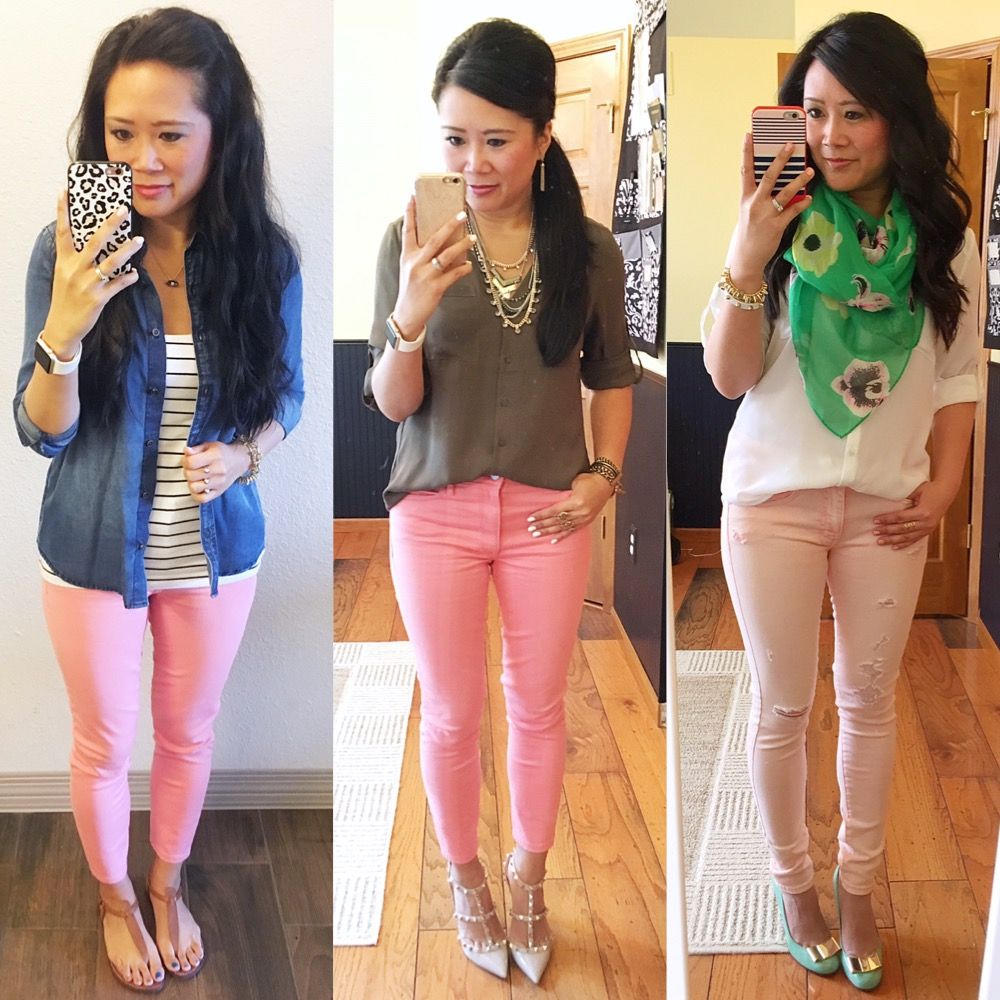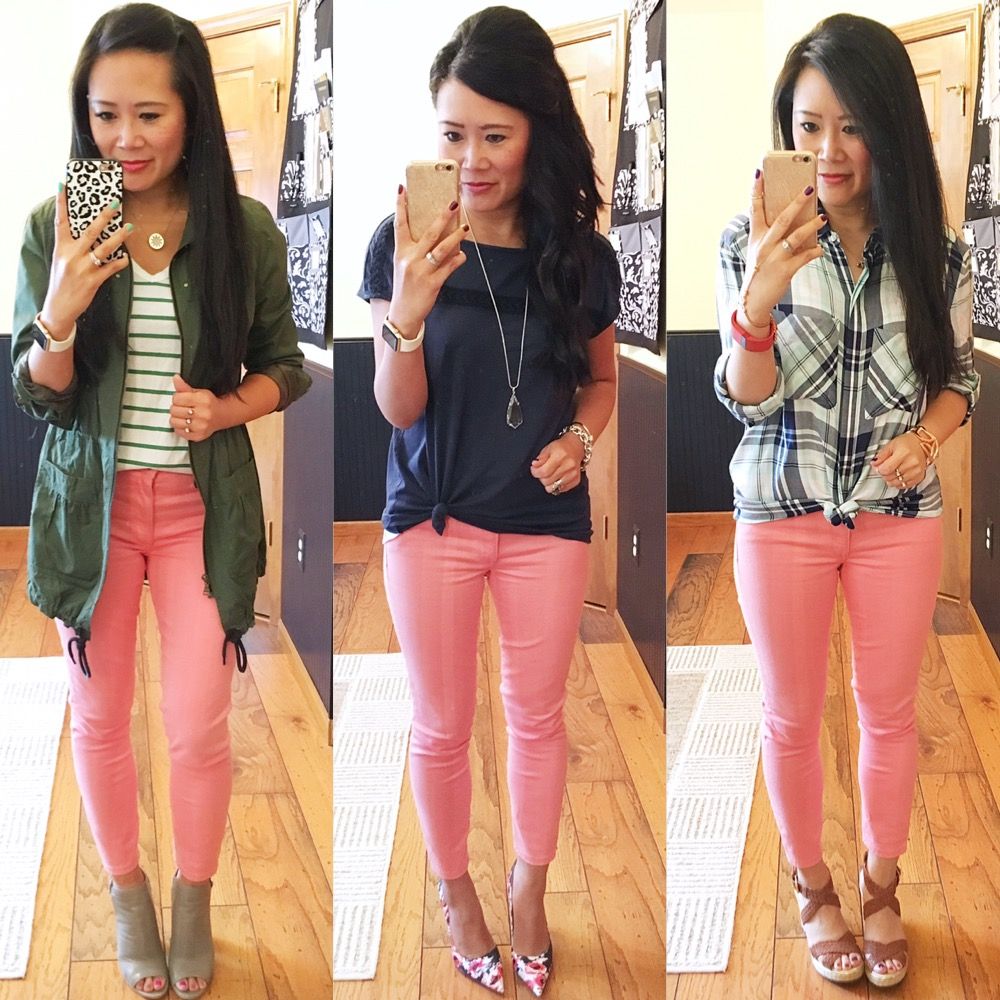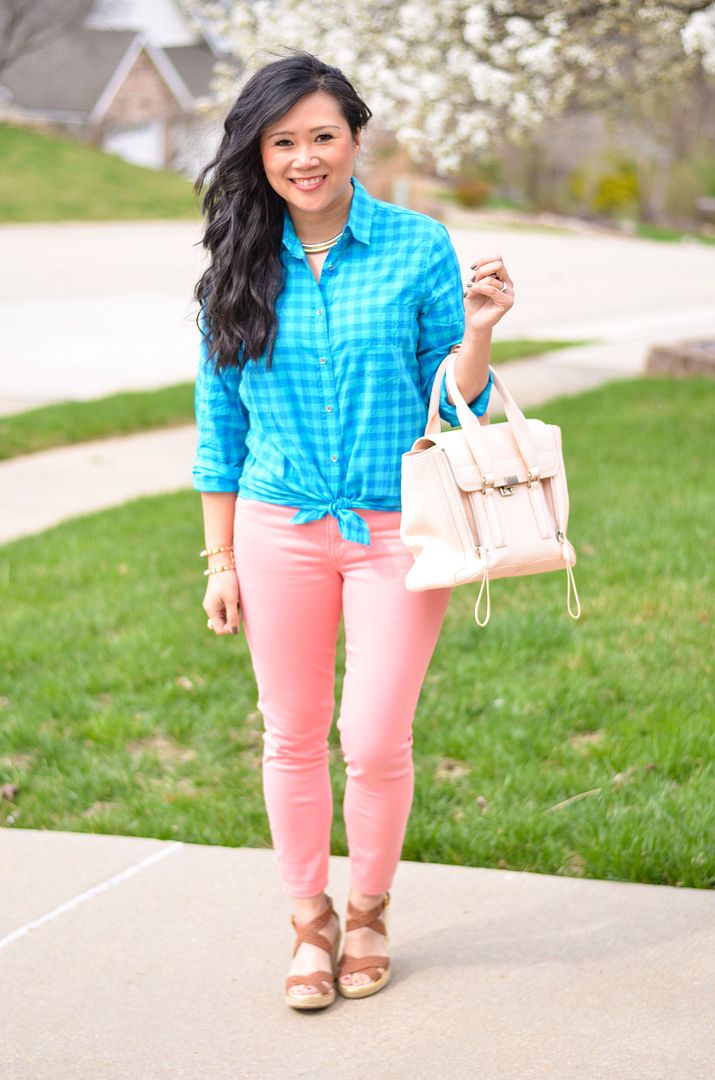 Clearly I gravitate towards blues and greens with my pink bottoms, mainly because they make for a thoughtless combo. I know the colors will always work together. I would never have thought pink bottoms would be such a staple in my spring wardrobe, but clearly they are.
SHOP PINK BOTTOMS HERE: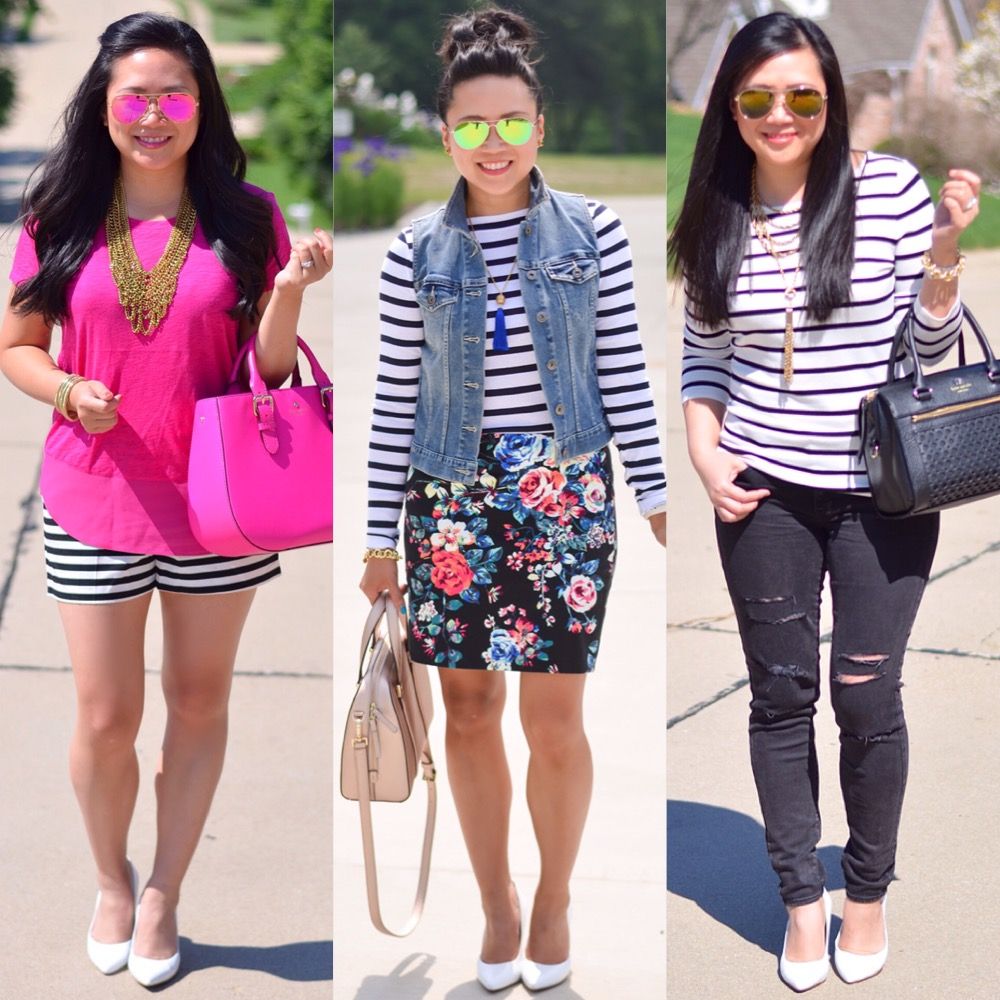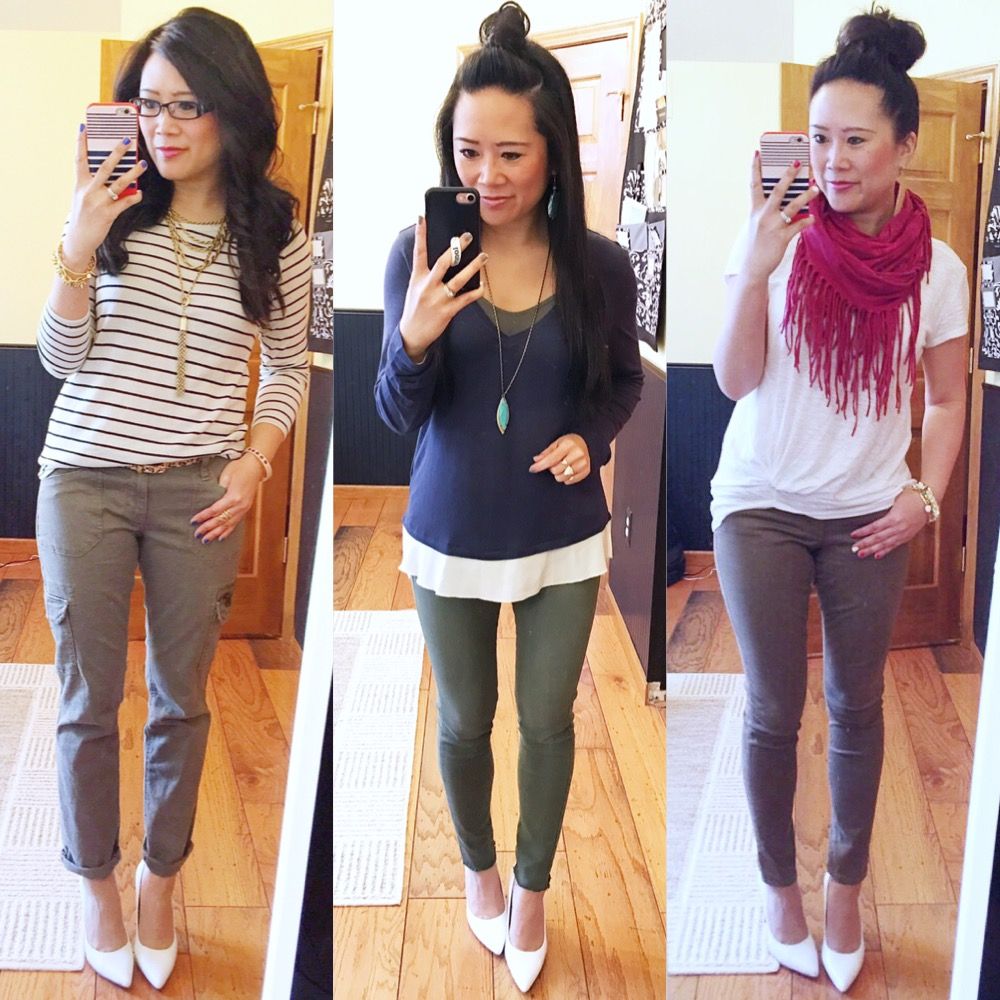 Next up are my white pumps! Truthfully, I don't put these away for the winter, but I crave them even more in the spring. Nothing beats a good white pump, I'm positive! They're crisp and create a nice punctuation mark at the end of your outfit. I avoided them for so long because I felt like they were too 90s style, but in a bad way. I was also afraid that I would immediately get them dirty. Luckily this pair has proved me wrong on both counts. I definitely could not do spring without them!
SHOP WHITE PUMPS HERE:

What are your spring pieces that you notoriously turn to year after year? Anything new you need to add to your list of staples?