If you follow me on Snapchat, then you may have seen my snaps about this skirt. I saw it online and loved it - I love a good mini and the gingham print + ruffle detail give me all the feels! Topshop is so weird with sizing though and I just can't seem to figure it out. I usually wear a 4 and I knew I wanted to size up to a 6 because I size up in mini skirts regardless of the brand. Going by the "fits like" size recommendation on Nordstrom's website, I ordered an 8 since it said it fits like a 6/8. Welp, it showed up and it was HUGE. 2 sizes too big. I returned it and ordered a 4 and voila! It fits great. The 4 allegedly fits like a 0-2 and I can assure you, I am neither a 0 nor a 2, so this skirt definitely runs on the big side! Also, I'm 5'-2" if you need a height reference!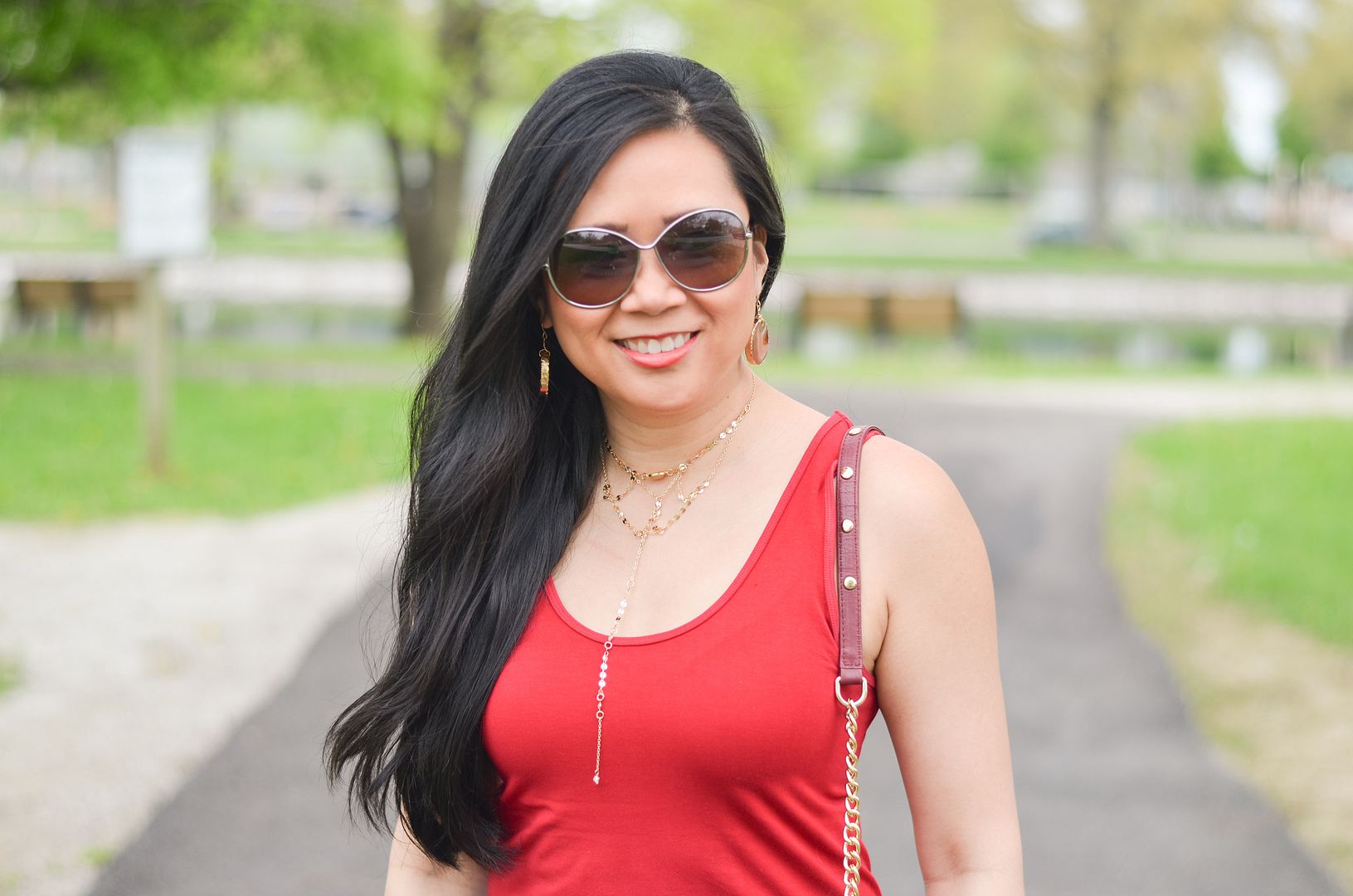 Enter to win $50 Charming Charlie giveaway HERE
I haven't collaborated with Charming Charlie for a bit, so I was excited to receive a spring box of goodies from them this month. The earrings, necklace, and bracelet coordinate perfectly with each other without being matchy matchy. Very earthy and festival-like feeling to me, which I thought was a good complement, and perhaps contrast, to the sweet ruffle and gingham of the skirt. I was torn on what top to wear with this. I wanted to do a plain white tee, a graphic tee, or a chambray, but ultimately, I preferred the pop of color and simple silhouette of this easy tank.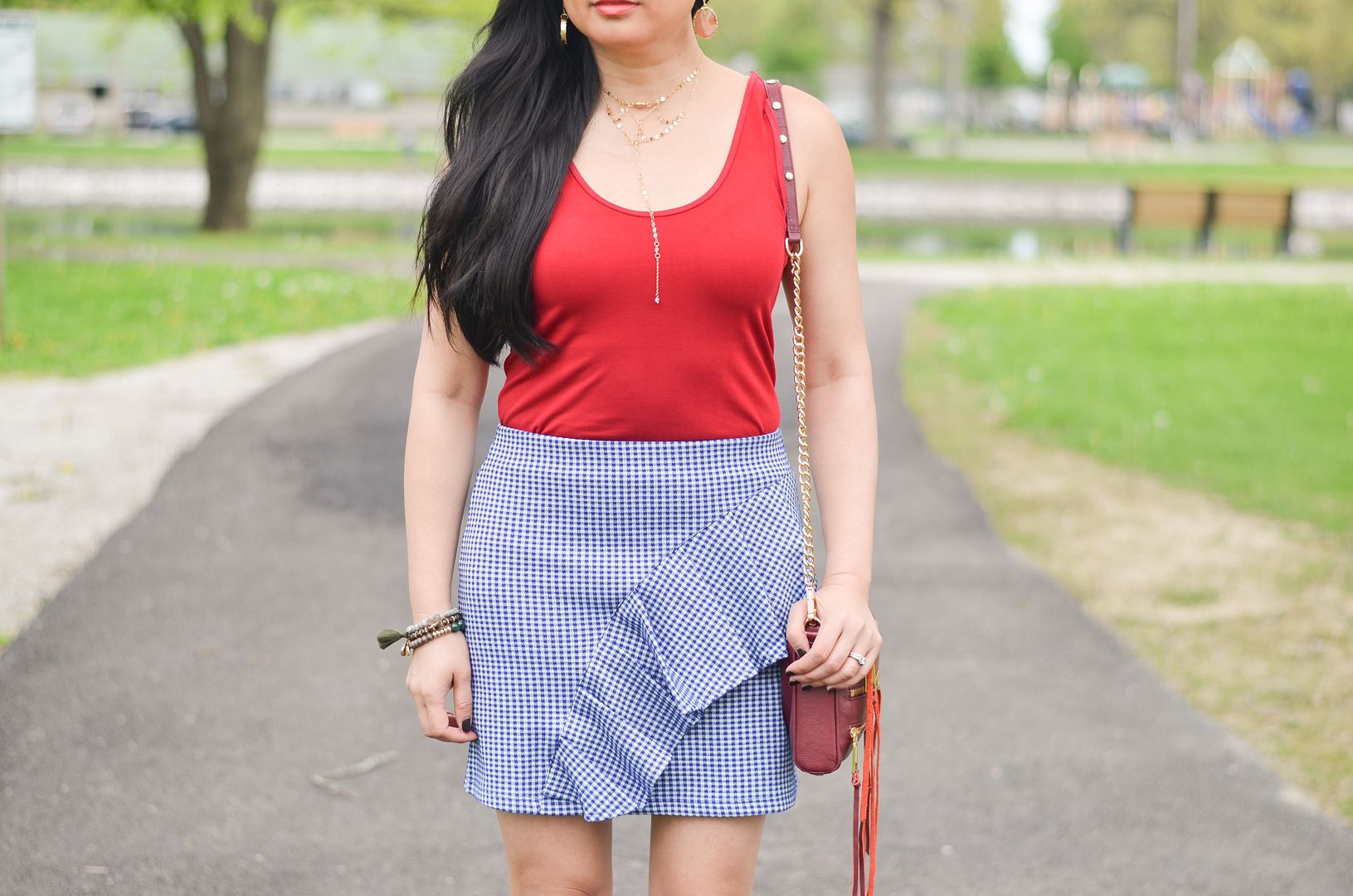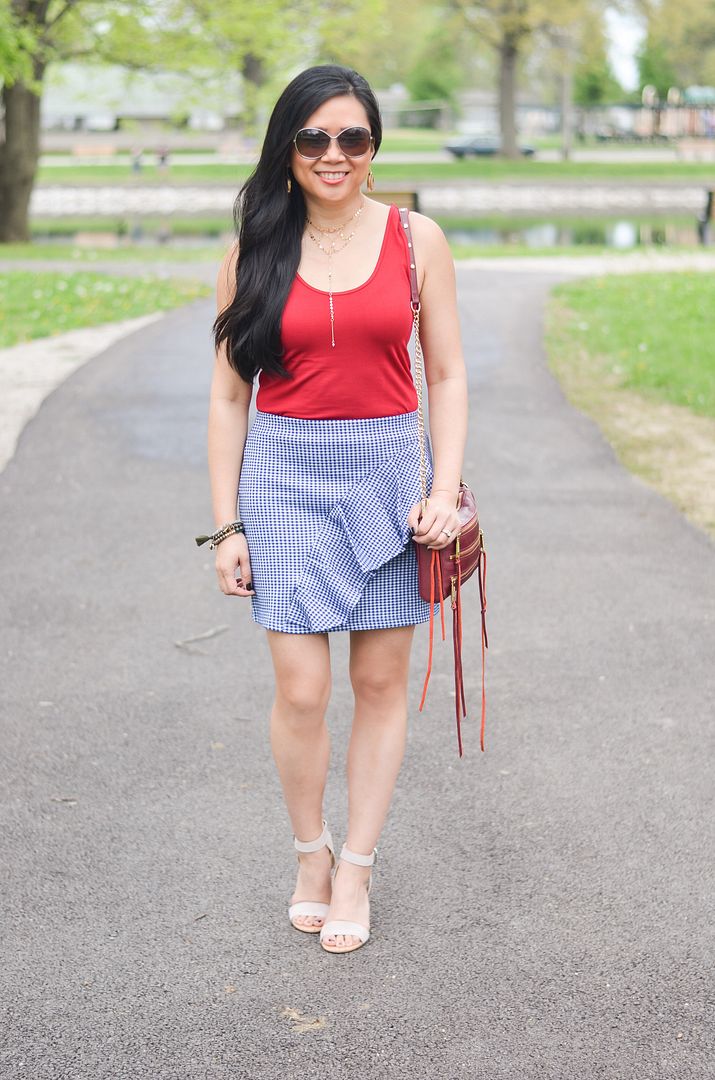 I guess this outfit is a bit more July 4th than it is Easter weekend, but it makes me happy nonetheless. It will definitely be going with me to Dallas this week - the entire outfit head to toe! Speaking of which, these sandals! I was looking for a nude/blush suede wedge sandal. I originally tried these but the fit was a bit weird and I didn't like the ties. This pair runs about a half size narrow, but they're really comfy and I love the simple strappies and buckle. Highly recommend!
That's it for today! I leave tomorrow so I need to try and get everything done today! I took the day off so I could get fresh lashes, go to a baseball game, and then PACK! Eeeesh. Wish me luck!

SHOP THE LOOK: