As the weather continues to warm up, I always crave pairing white and turquoise together. It's such a happy combination! To be honest, I have a shortage of white tops in my closet. I always forget about the basics and tend to reach for colors first and foremost. But when it comes to warm weather tops and eyelet details, white is always top of mind!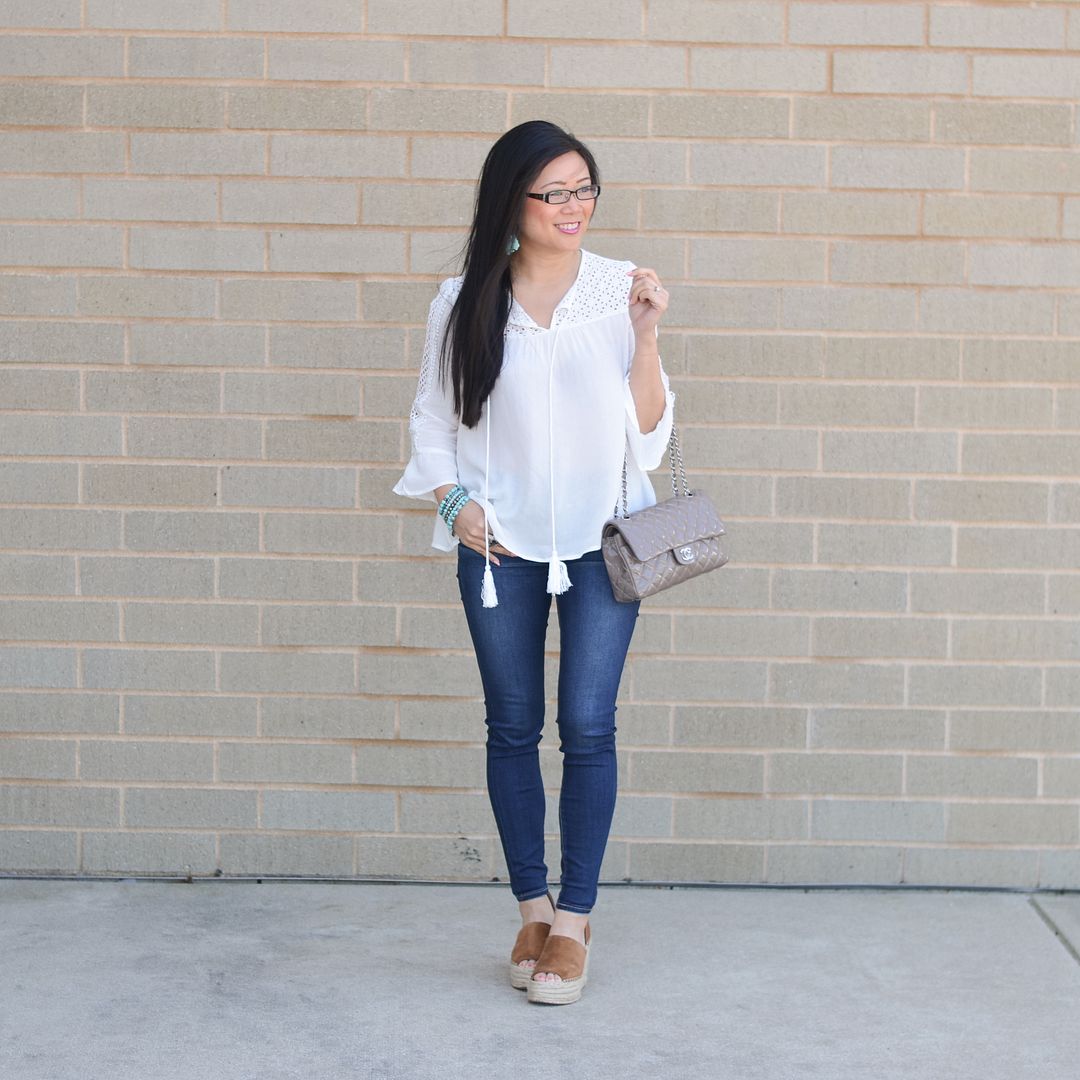 Grace and Lace "Evie" top
I was excited to pick through Grace and Lace's new releases! I had my eye on so many things like this patchwork sundress and this floral crossover top. But like I said, I always pick prints and colors first, which is a big reason why I landed upon this crisp white top in the end. It's very airy and lightweight. I left the tassels untied because I liked having more of a v-neck and the fact that the tassels could literally blow in the wind. I am wearing this in a small!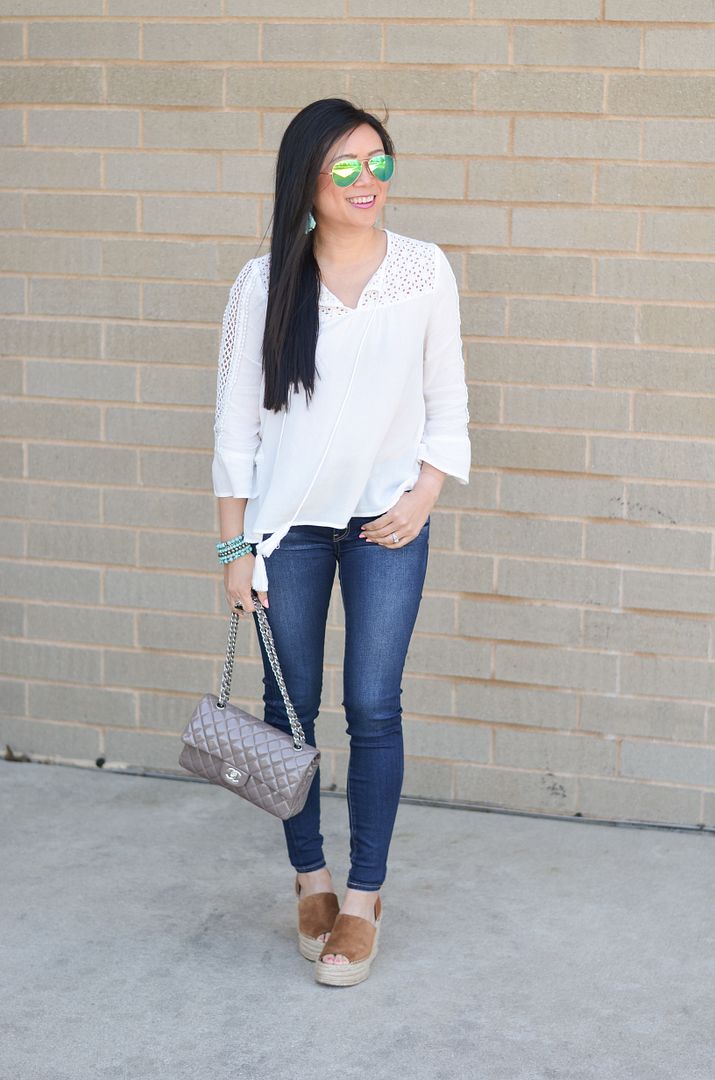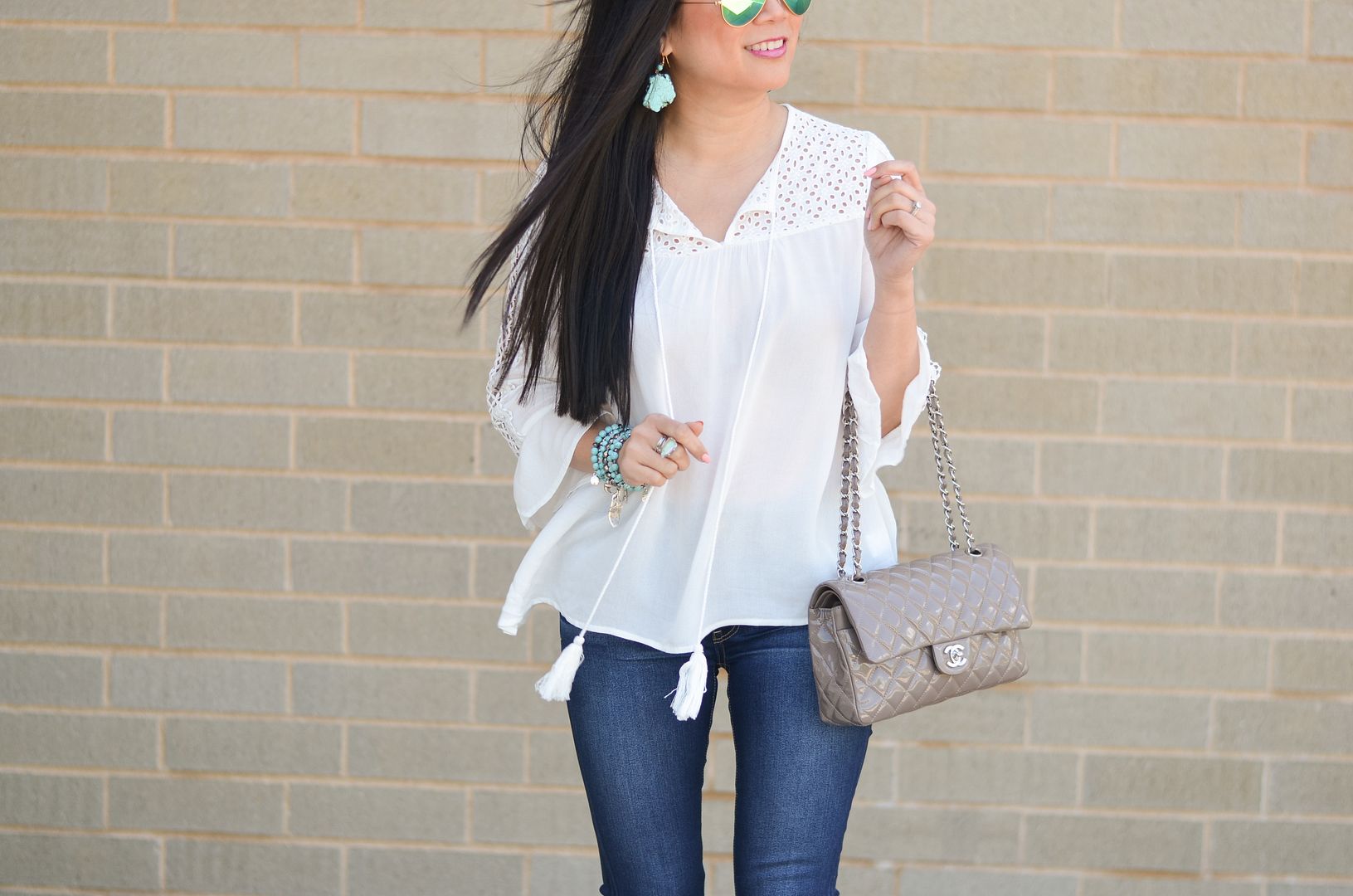 Wearing white with basics
Whenever I go with a basic white top, I like to keep the rest of the outfit pretty easy and neutral as well. I've been living in these jeans lately. I really try not to wear any ripped jeans to the office, and these are the perfect wash and keep their shape day after day. I liked them so much that I now have them in two pairs. Yep, two pairs of the exact washed jeans. They're a good staple and fit true to size. I'm wearing a 4 short.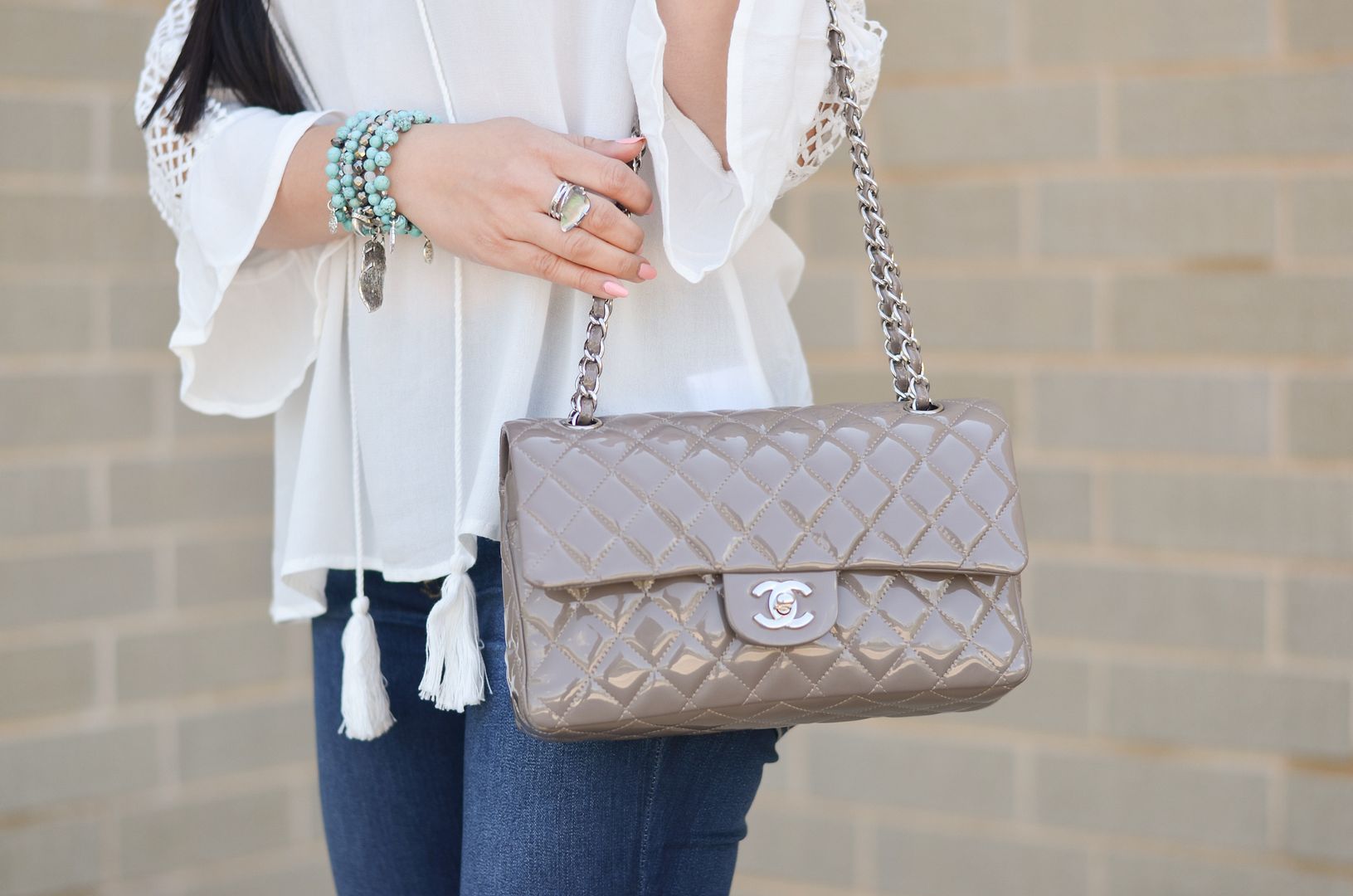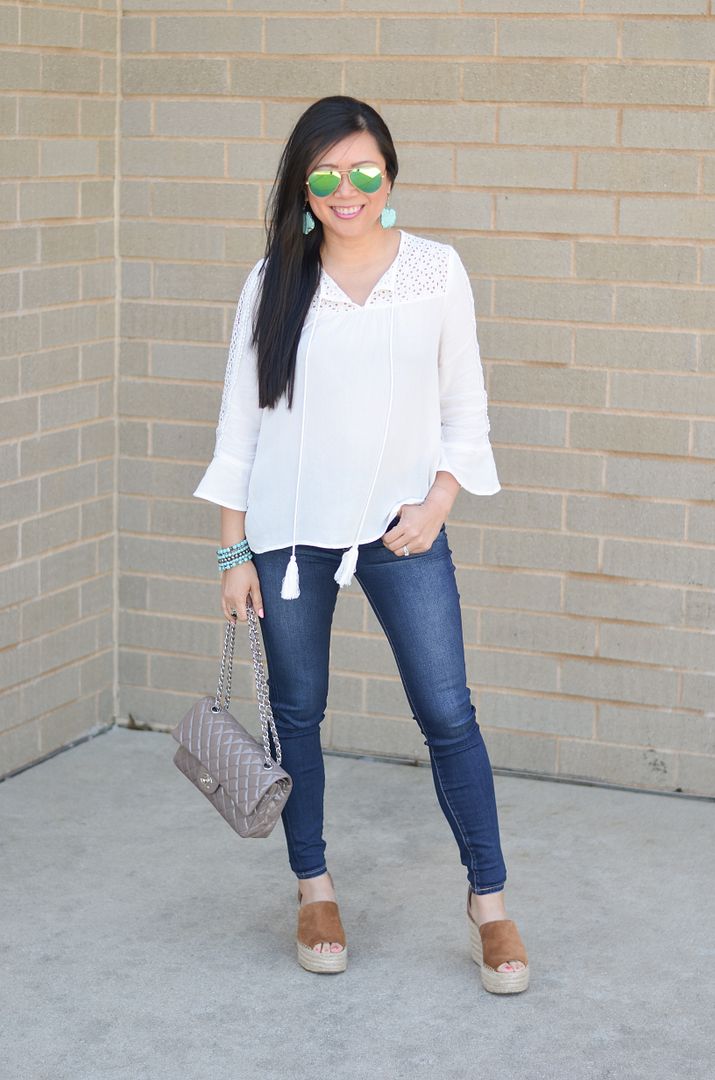 Just add some Charmed Stacks
If you haven't already tried any Charmed Stacks, now would be the time to change that! This is not sponsored by Charmed Stacks at all even though it's owned by one of my fave Instagrammers, Tatiana! It's one wrap bracelet that reads like a stack of pretties. Easy on, easy off, you can't beat that! Not to mention that they're just fun to look at anyway! I also have a set of the singlets (I have my eye on this one) that I reach for often as well!
What are your favorite color combinations to wear in the spring and summer?

SHOP THE LOOK: