We made it to Friday! I won't even lie, this week freaking flew by! Work and Pilates has kept me uber busy, and while I'm excited for vacation next week, I do wish I had more time to get caught up on life a bit before we leave. But enough about that! I have tomorrow to pack and fully submerge myself into vacation mode, so let's get a look at one more outfit before the madness ensues!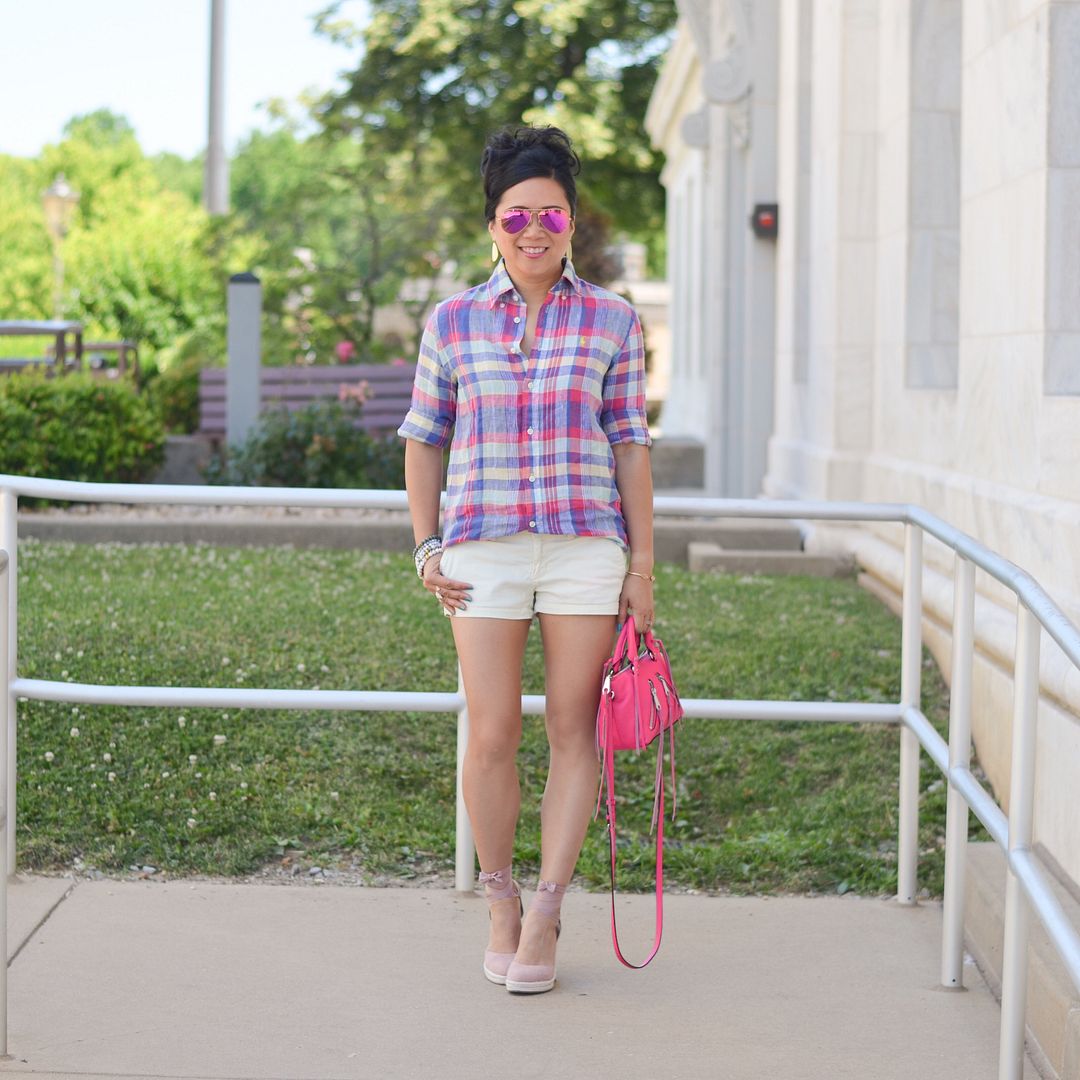 When I walked out of my closet room in this outfit, the husband asked if I was headed to a country club. I can't argue with him. I certainly felt super preppy putting this on, but I don't mind being preppy every once in awhile!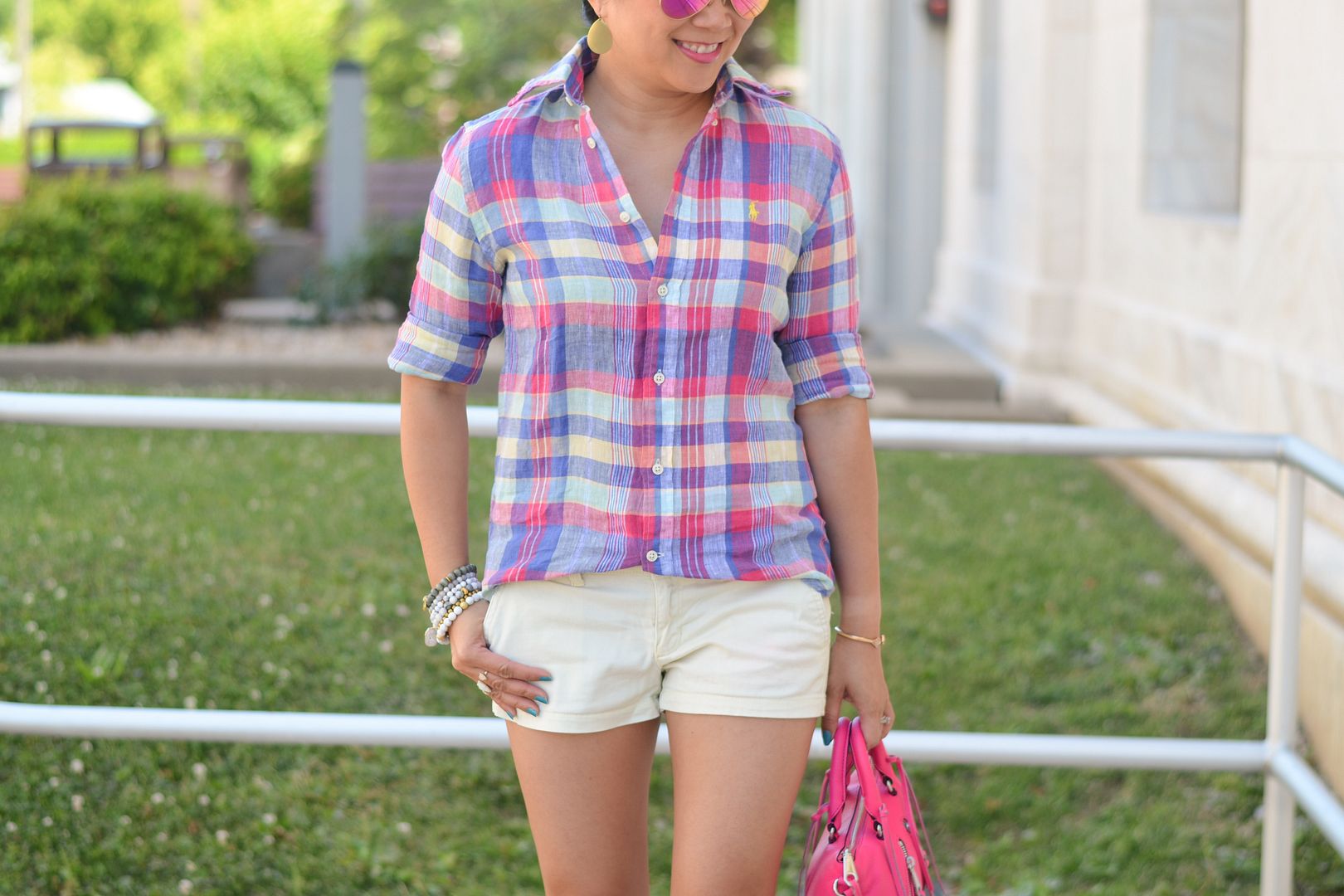 The husband and I took a trip to the outlet mall last weekend. I was on the hunt for a striped one piece bathing suit, and he wanted to pick up some shorts and summer shirts for our trip, too. We ended up at the Polo outlet, and I grabbed a handful of items, this shirt being one of them! I love a good summer plaid, and the colors and fit of this were perfect. I'm not normally a fan of linen, but it worked for this shirt. Pairing it with some pale yellow colored shorts and my blush espadrilles was easy!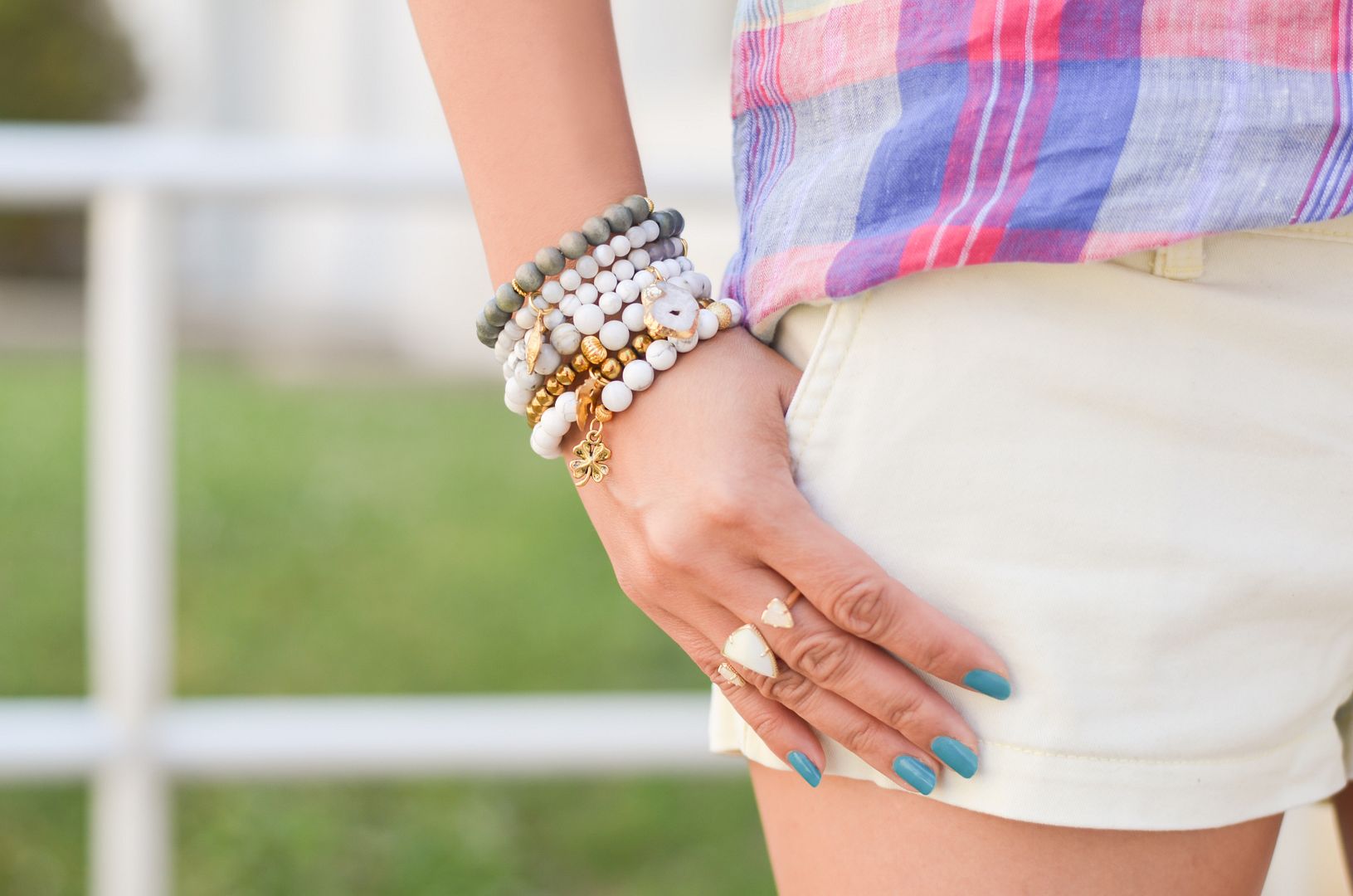 Speaking of easy, this arm party is the easiest! It's all one wrap bracelet, and it's the perfect little accessory! It's my third stack from Charmed Stacks now, and I know it won't be my last. Tatiana was kind enough to gift me this one, but I have my eye on some other things to put my money towards like this and this. If you've had your eye on something, now is your chance to snag it because you can u
se code
CARYLEE for 10% off your Charmed Stacks!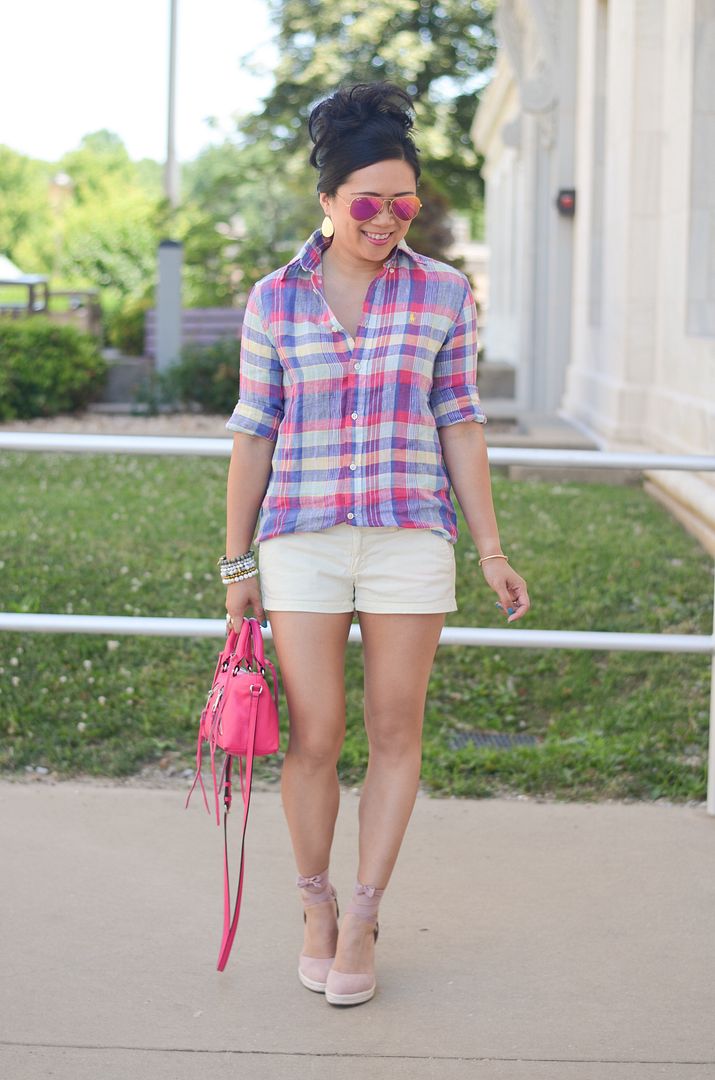 I hope you guys have a super fabulous 4th of July week! At the moment, I'm planning on blogging next week like usual, but I guess I will play it by
ear! Either way, you can follow along on Snapchat (@carylee07) or
Instagram
stories for behind the scenes footage of everything we are doing!

SHOP THE LOOK: