Disclosure: Mott & Bow gifted me these jeans to try, but all opinions expressed in this post are my own.
You guys know I'm a denim addict. I wear basically all price points from American Eagle up to AG Jeans and everything in between. I had heard of Mott & Bow before, but never tried them myself. When they reached out to me about sending me a pair of jeans of my choice, I decided to try their slim boyfriend jeans since I already own 34886239 pairs of skinnies.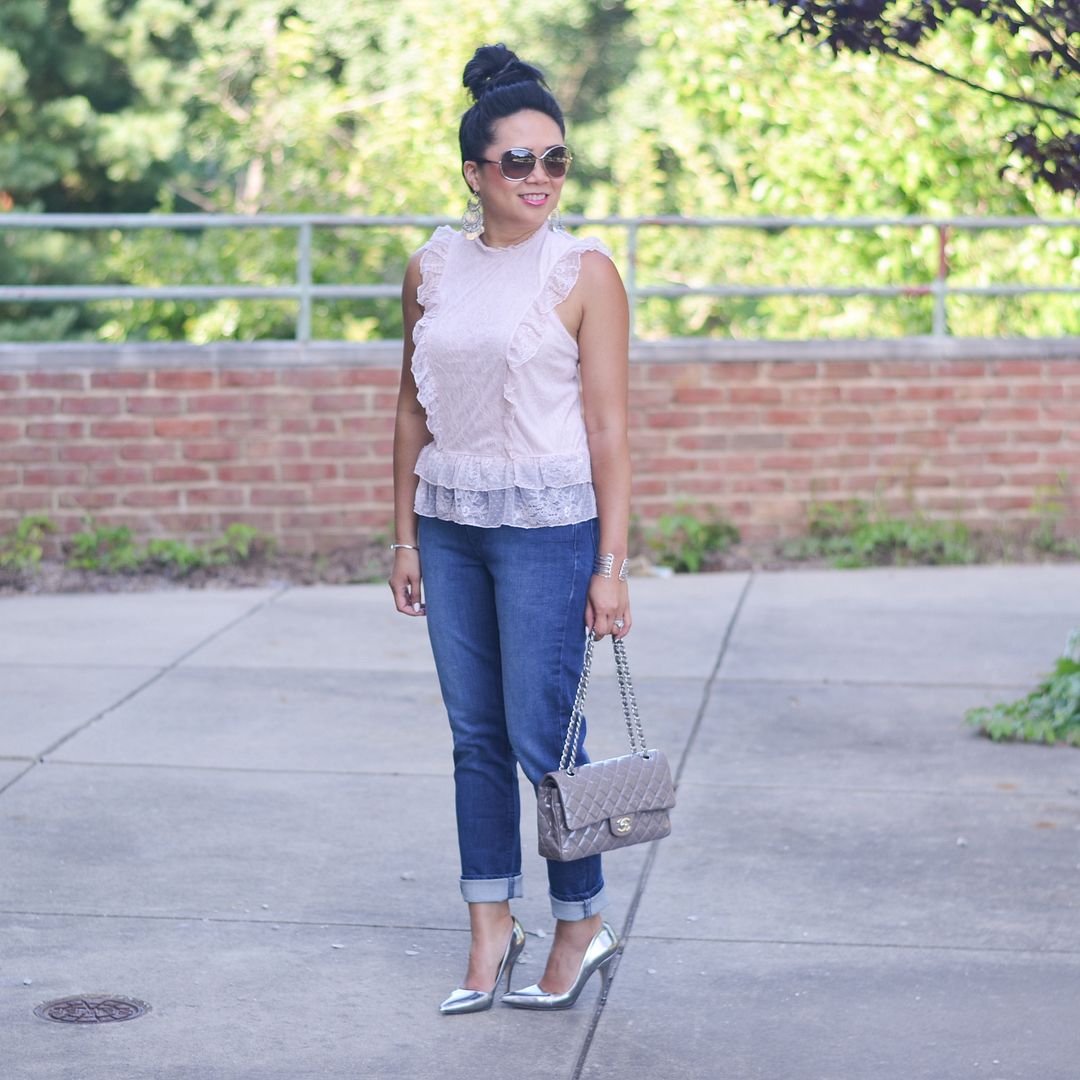 I normally wear a size 4 in American Eagle and Express jeans. In premium denim, I am mostly a 26, but sometimes end up with a 27 depending on the brand. I went ahead and ordered this pair in a 26, but when I got them, they were a bit big, so I exchanged them for a 25. I'm definitely NEVER a 25, so this pair does run big.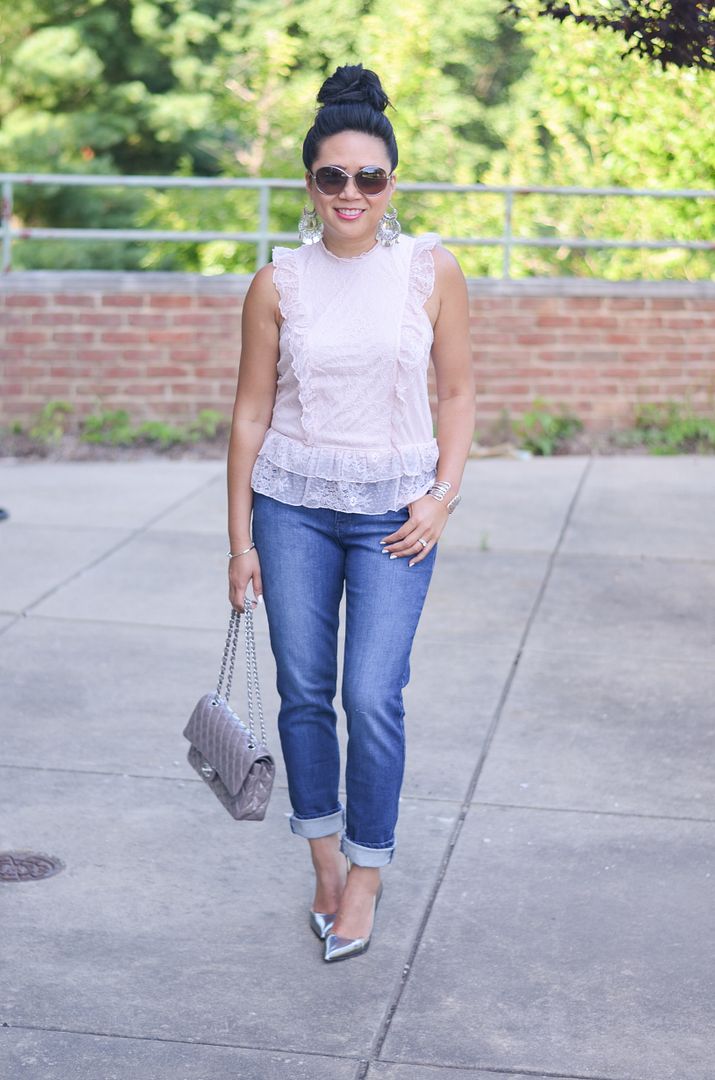 The size 25 ended up working out perfectly. I don't want to say that this denim feels thick, because "thick" makes it sound like these are heavy, and they certainly aren't. But there is some denim that feels super thin and not substantial. These jeans feel comparable to the premium denim I'm used to. There's just enough stretch with a perfectly relaxed fit. Cuffing is a necessity with these as they do end up being long, but I typically like to cuff boyfriend jeans anyway. It adds to their laid back feel!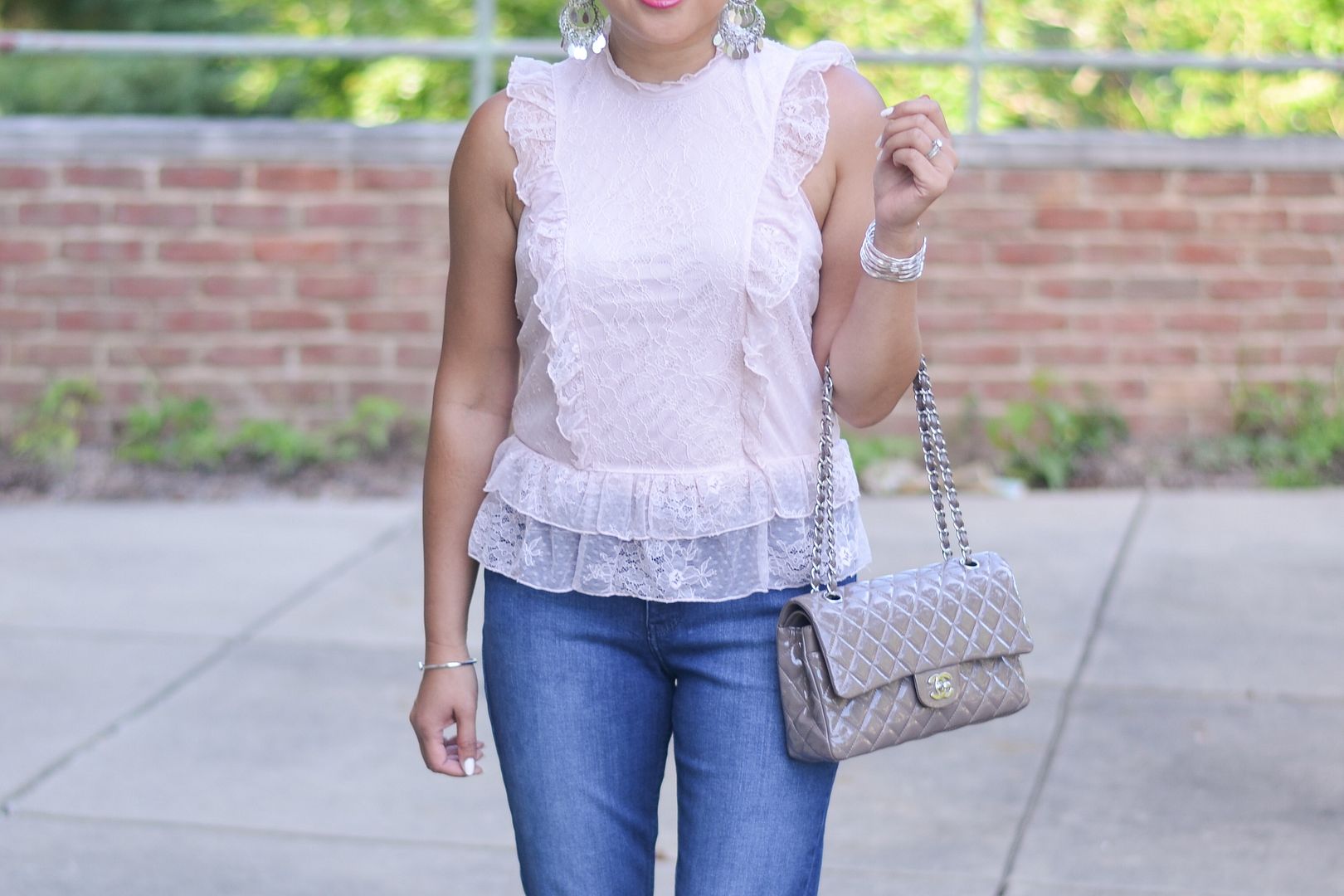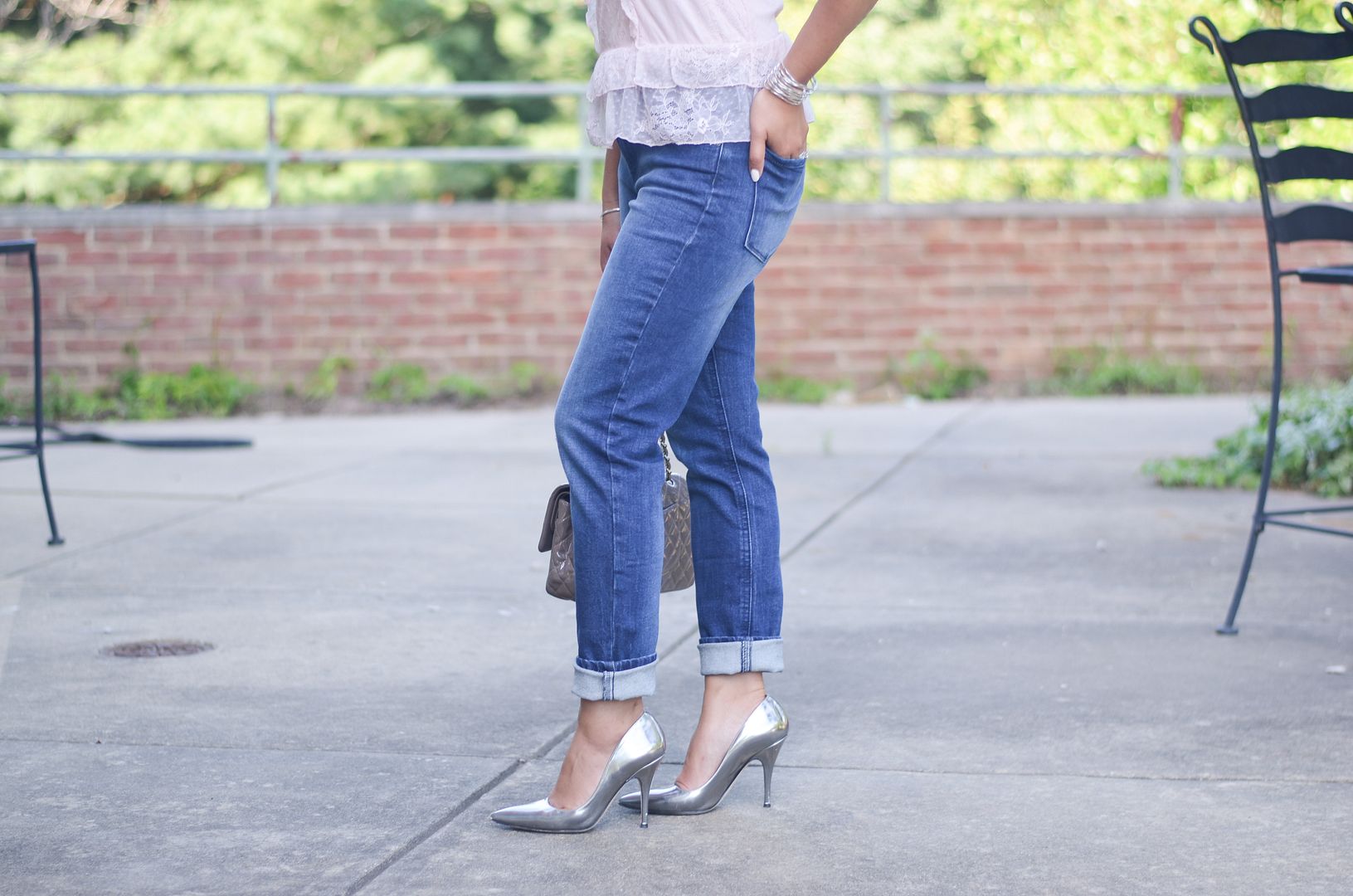 I always like to finish off boyfriend jeans with a good pair of pointy toe pumps. It helps slim down the silhouette for me and keeps the look girly and fun. That's also the reason why I decided to pair this delicate lace top with these jeans. It was a good mix of casual but dressy.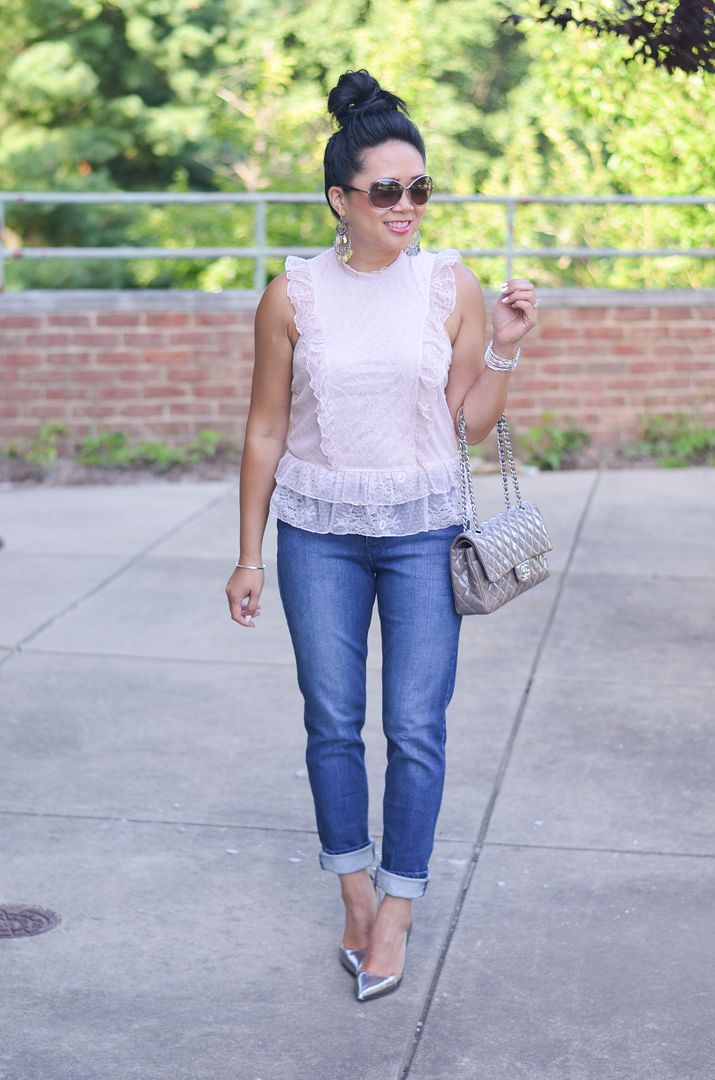 Mott & Bow is based in New York City and they launched their women's line of premium denim last year. They're able to keep their costs around $100 by controlling the manufacturing process then offering direct-to-consumer. If you've been thinking about trying them, you should! I would love to see how their skinny jeans fit now!

SHOP THE LOOK: