I haven't done a Pilates post in what feels like forever! And unfortunately, I love sharing screenshots from videos so I can talk about any breakthroughs I have had within the last month. But, unfortunately, losing my phone meant losing my latest videos. And the replacement phone I am using now to tide me over until the new iPhone comes out in September barely has enough storage for my apps, so I can't take videos like I used to. YES, INSERT ALL SORTS OF SAD FACES HERE.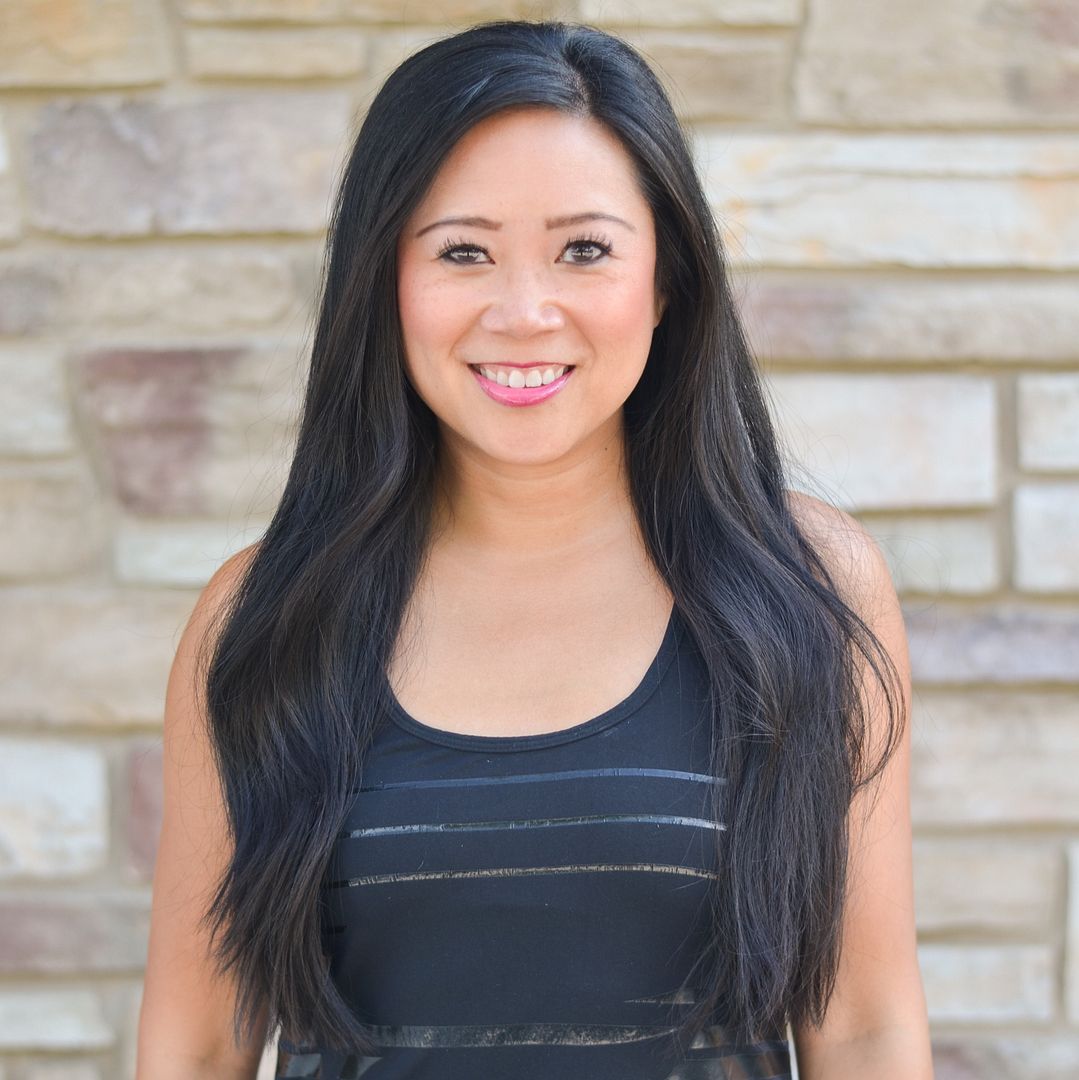 So, for this month's update, I thought it would be fun to share my bio from the studio's website. The Pilates Barre Studio is my home studio where I teach, and we recently just had a revamp of the website! I encourage you to click around, tour the studio by taking a look at the photos, read about all the instructors, and hopefully learn just a little bit more about Pilates in the process!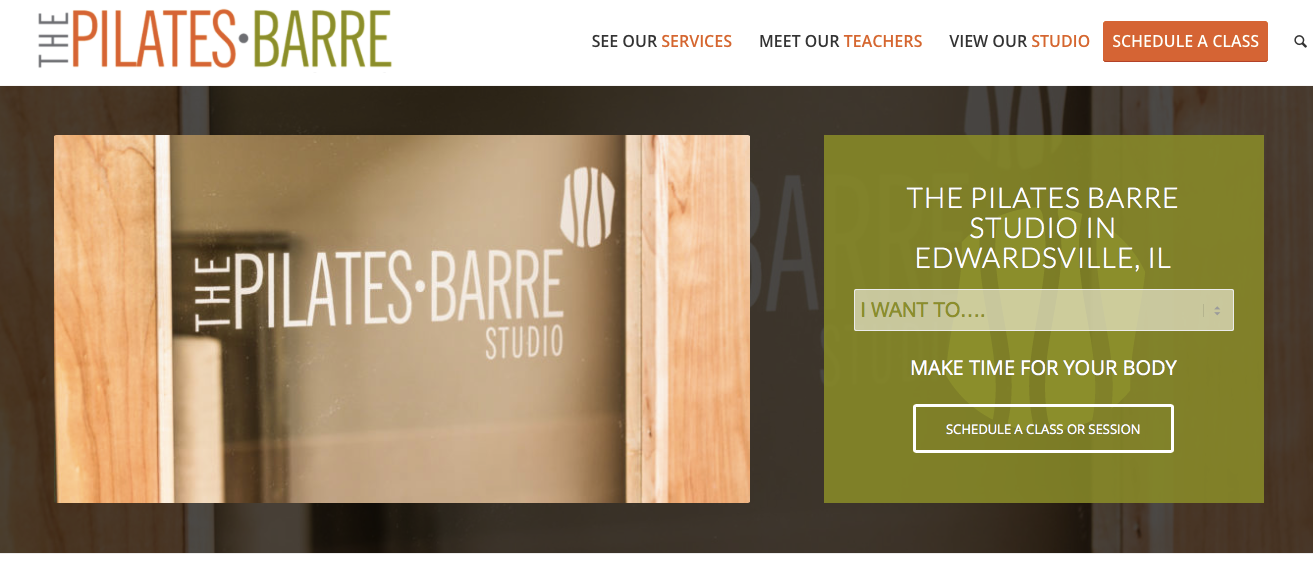 And for now, here is the info I submitted for my bio, which also appears on the website, but I'm copying and pasting here on the blog just to freeze this moment in time! Enjoy!
In 2014, Caryl Scobbie set a New Year's Resolution goal to regularly incorporate Pilates into her workout regimen, and has been taking classes at the studio ever since! Pilates has been the one workout that has not only changed her body, but has given her a new awareness of the bad habits she has developed in her every day movements and stances. Pilates is not a workout for her, it is a reward, and this is what drove her decision to become Pilates certified and enroll in the intermediate teaching program through The Pilates Center of Boulder, CO.
The teaching program is a large time commitment consisting of practice teaching, observations, lectures, and personal workouts – Caryl is currently juggling her time with these tasks and her full time job. Her degree is in architecture and she works for a national restaurant chain as a project manager in the Design department. Her day job can be stressful, so to have Pilates as a release and a way to stay centered is invaluable! When she's not at work or the studio, you can find her on her fashion blog or cheering on the Cardinals! Caryl hopes she inspires others to find ways to balance their busy work commitments while taking time for themselves also!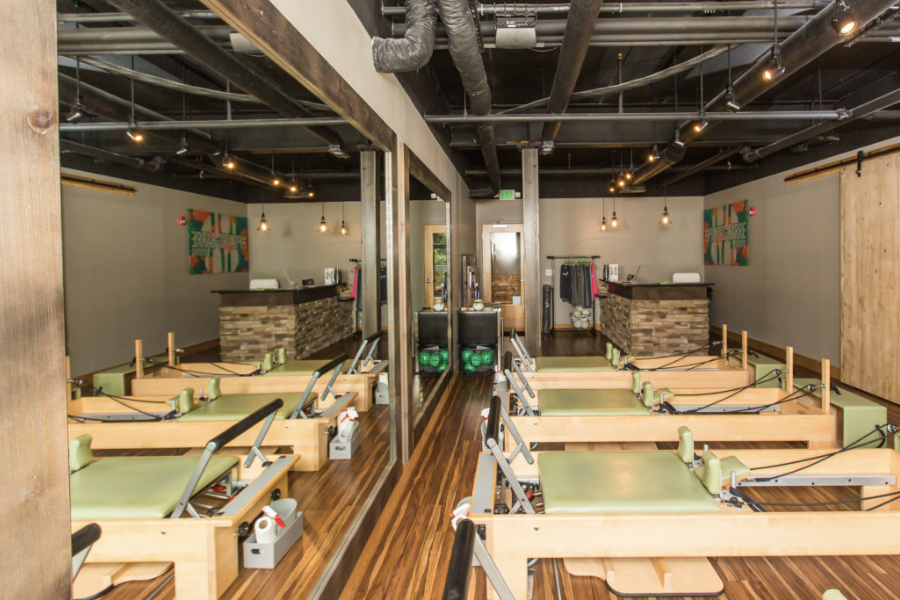 Caryl's goal as an instructor is to challenge clients to build confidence in their bodies. Through her teaching, Caryl likes to showcase that Pilates is truly a full-body exercise, and it starts with the mind. We are all capable of achieving maximum mobility, flexibility, and core strength, but you must first build that trust in yourself!
Certificates of Training: I started the certification program through The Pilates Center of Boulder in October and anticipate graduation by the end of the year.
Degree: Bachelor of Science degree in Architecture.
Hometown: I was born in Los Angeles, CA but I consider San Antonio, TX my hometown!
Career before (or during!) Pilates: I work in the Design department for a national restaurant chain. My biggest role is change management – making sure any changes to our equipment, furniture, finishes, etc. get tracked, tested, communicated, and implemented properly. It can get stressful and I love having Pilates as my way to let my work stress go and help others do the same in the process!
Learn More about Caryl
Favorite thing to eat for breakfast?
Eggs! Admittedly I could eat anything + eggs for any meal. Over easy, scrambled with cheese, hard boiled, it's all good!
I don't leave home without?
My phone. And chapstick.
What qualities do you most admire in a teacher?
Being able to notice even the slightest nuances or corrections in body movement. They are so subtle, I can barely feel I am making differences, but somehow they still noticed! I also admire teachers who can cue movements so effortlessly and in a way that makes instant connections with their clients.
Top 3 places you've traveled?
Montreal, Portland, and Riviera Maya Mexico
What is your signature fashion style?
This is a loaded question! I am certainly not fashion forward but I'm not afraid to take risks with bold patterns and colors. And I could not live without a pair of pointy toe pumps. Or 20.
Top 3 things on your "To Do Before I Die" list?
–I really want to make it to Europe one day. Specifically Paris.
–I would love to visit every MLB baseball stadium!
–Although I know it's a little different now, I would still like to visit the original studio location at which Joseph Pilates taught in NYC!
What's your Pilates "a-ha" moment?
Just this past week, Regan was teaching me swan and how it really is more of a reach and extension of your spine – the lift of your arms and reach of your fingertips help get you that extension. It's not just an exercise that ends in a back-bend. Looking at the before and after photos of that session were so impactful!
Two words that describe your teaching style?
Awareness building
How has Pilates changed your body?
I definitely plateau when I am doing cardio and only cardio. I am in my best shape when I incorporate Pilates into my routine. I'm longer, leaner, stronger, more mobile, and my spine is more pliable! It truly makes me feel my best.
I am an expert in…..?
Bourbon! Well, not really but I certainly feel well on my way!
Where can we find you on any given Saturday night?
Between April and October, it's definitely cheering on the Cardinals, either at home or at Busch!