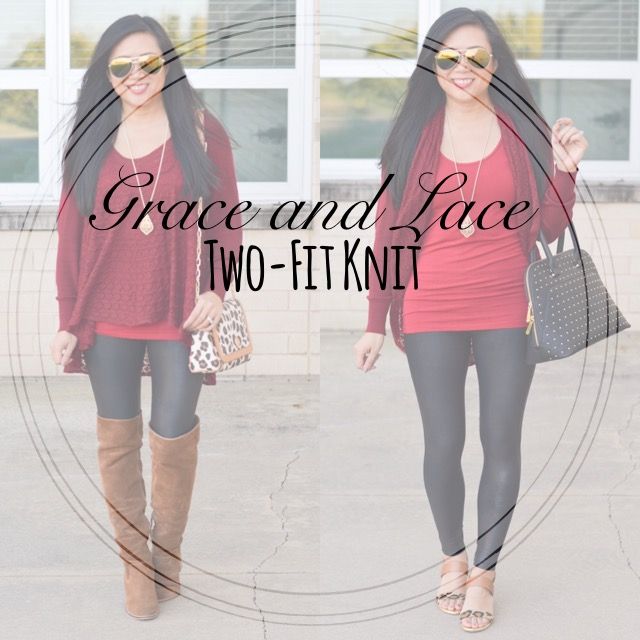 A couple of Fridays ago, I fell asleep at 9pm, which was awesome but then I woke up at 3am wide awake! I guess my body isn't used to get so many consecutive hours of sleep! What is a girl to do? Online shop in the dark on her phone of course. I saw that Grace and Lace was having a BOGO free sale. If you bought this oversized pocket cardigan, you got this two fit knit for free. I loved that the oversized cardigan was unlike anything I currently have in my wardrobe, especially in that rust color. The two fit knit definitely intrigued me, and with it being free, it was basically like getting 3 sweaters for under $60. Win/win!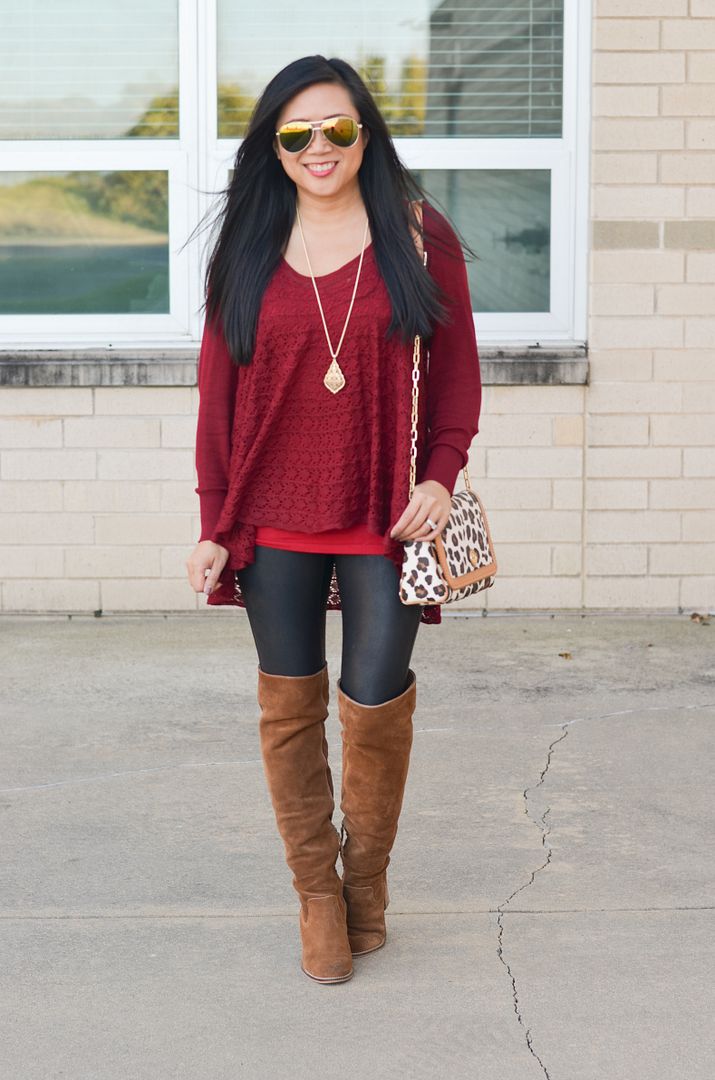 I love how a few of Grace and Lace's pieces can be worn multiple ways. Like this
Grab 'n Go cardigan
I've worn a couple of times already on the blog
here
and
here
and
this striped perfect fit tank
that has different necklines depending on whether you wear it forwards or backwards. This two fit knit might be my new favorite piece! I've already worn it three times since I got it less than one week ago.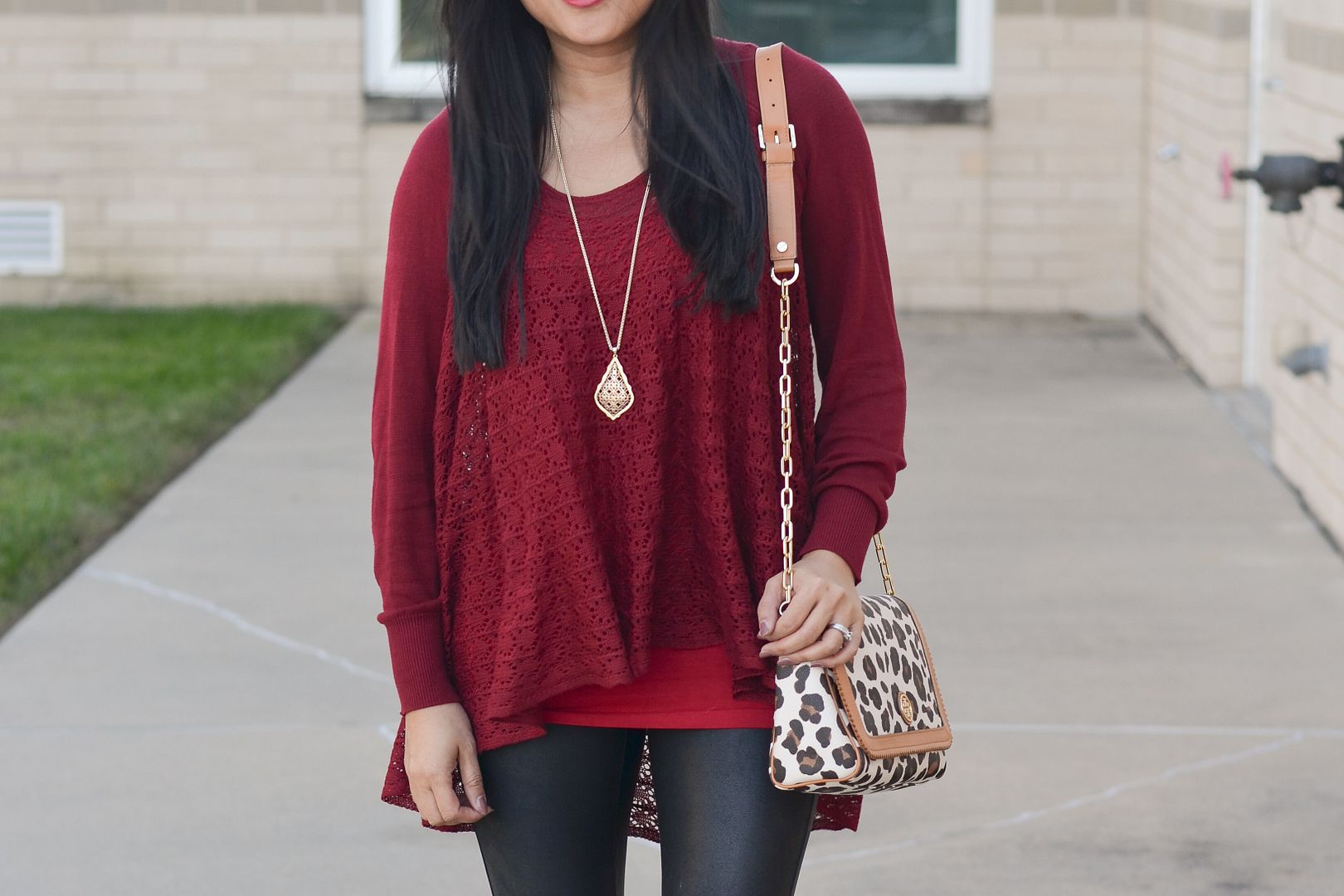 I am wearing the petite XS, which works out perfectly in the length. You can see in the photo above that the hem is longer in the back than it is in the front. Some of Grace and Lace's things can be a bit too long on my short self, but this size was spot on for me.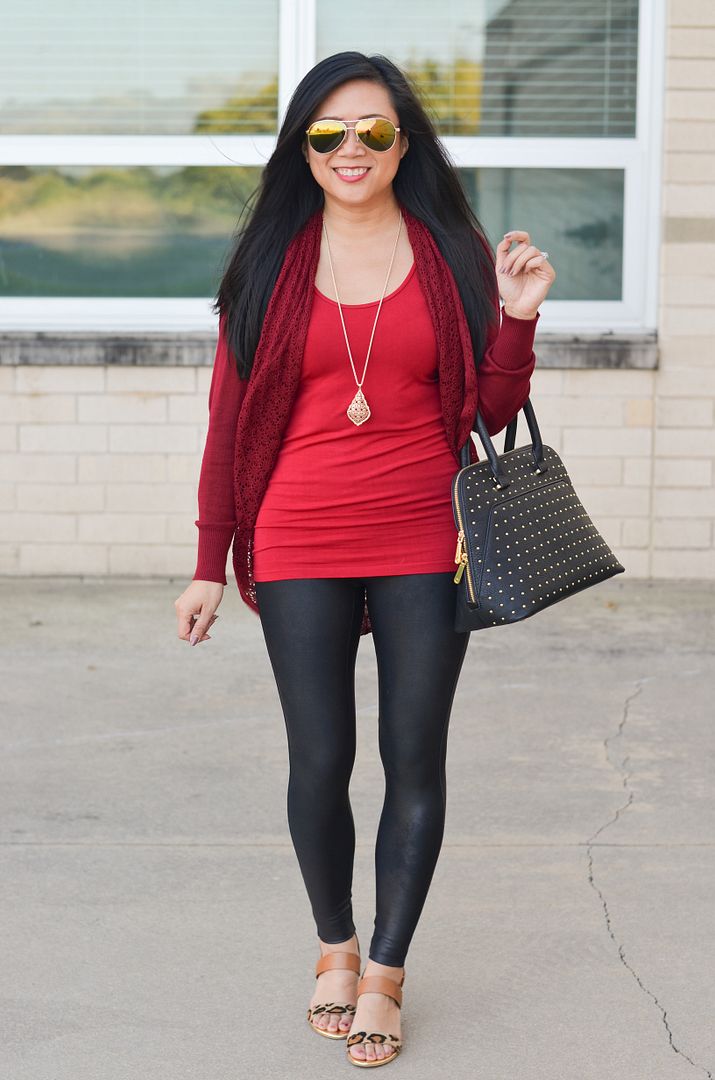 Bag: Charming Charlie (c/o) | Sandals: Sam Edelman
If you don't need to be so covered up, you can slip the front of the sweater behind your neck and voila! The neck hole simply disappears and it
turns into a cardigan.
The draping is perfect when worn this way! A nice easy fit without being so all-consuming. And the color is absolutely gorgeous. I'm using some self-control to not get more colors because it's the perfect weight for a transitional sweater. Two thumbs up for me! And no, this post isn't sponsored by Grace and Lace. I do spend a good amount of my own money there in addition to the items they send me periodically! I fell in love with Melissa after seeing her on Shark Tank a few years ago and have been a loyal shopper ever since!

SHOP THE LOOK: