How it's the last Friday of October, I will never know! That means two weeks until I'm officially done with Pilates! Eeeeek! So much to do from now until then though. But back to the present!
Another week come and gone, and that also means I have a handful of outfits lately to share with you!
Earrings: The Fringe Studio (c/o) | Top: Target (option) | Skirt: Express | Shoes:
Vince Camuto "Katleen" (option)
This skirt is such a long time favorite. Whenever paired with a tee shirt and peep toe booties, I know it will be a foolproof casual Friday type of outfit! Express really needs to re-release it again because it's such a staple. I could not get dressed without it!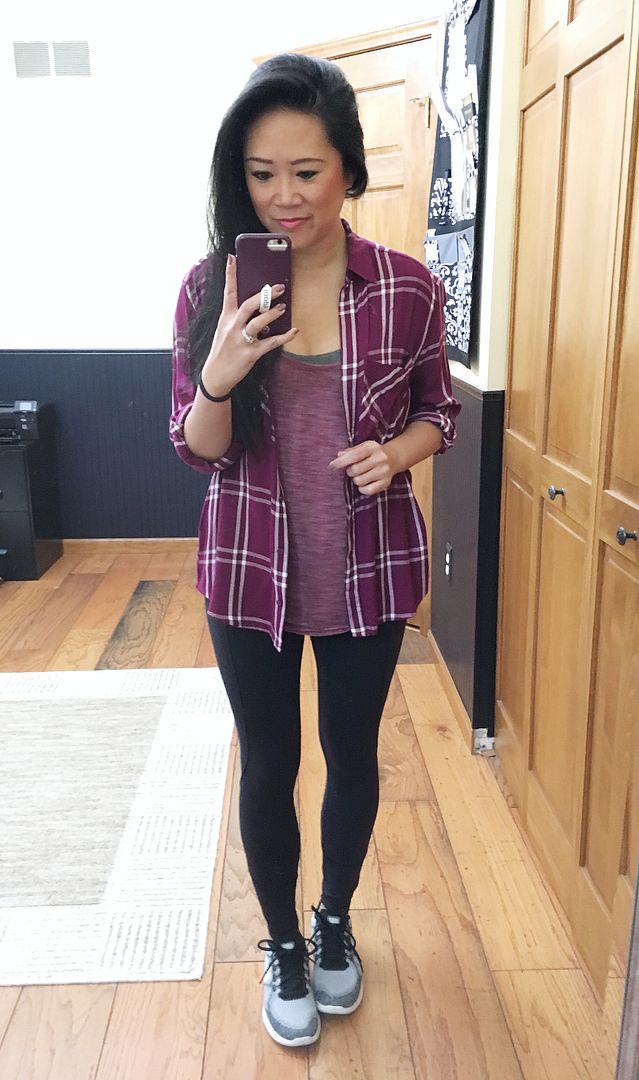 I've still been taking my noon Pilates classes on Friday, and admittedly I've been really lazy to bring an extra set of workout clothes. The last few weeks, I've been throwing a sweater or a button up over my workout outfit and calling it a real life outfit. #sorrynotsorry It's just such a time saver and when I'm rushing to and from the office, every second counts. Plus, the last thing I want to do when I'm still sweating is put on new clothes. I'd rather just dry off in my workout outfit as gross as that sounds. It's Friday. No one cares, right?
I bought this jacket from Gap last year, and I'm not positive I've ever worn it before. I re-discovered it in my closet room when I was doing a purge a few weeks ago. It was the perfect layer to throw on for a trip to Chicago. I love that it looks like a moto jacket, but it's the weight of a shirt. Gina would call this a shacket. Ha!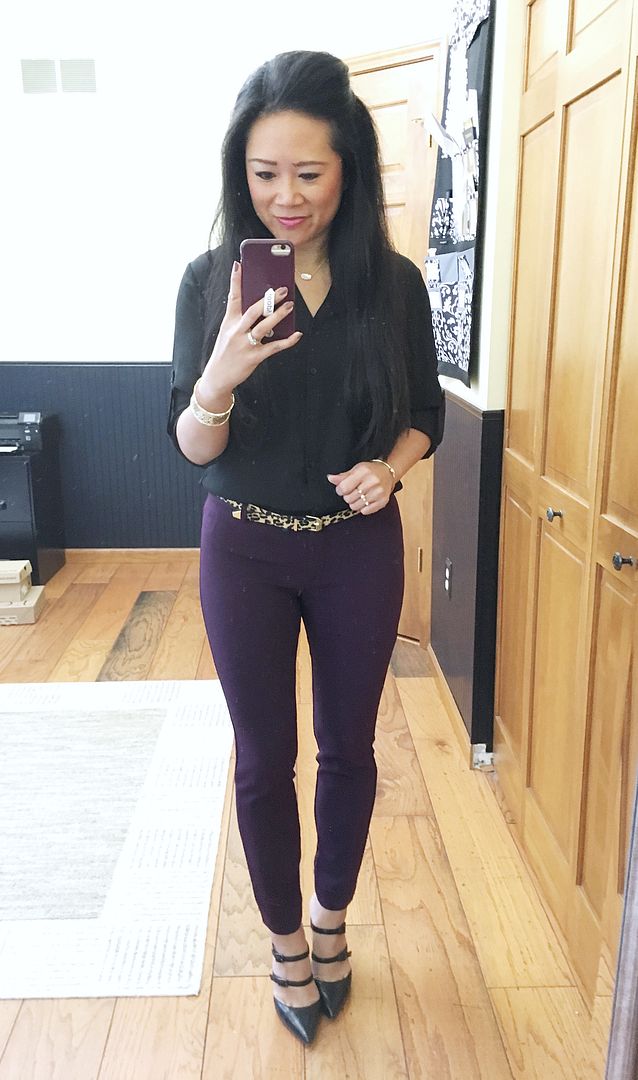 I can't tell you the last time I wore a belt!!! I normally don't bother because I don't think they are all that flattering on my high-waisted self. But, since these are regular dress pants and not jeans or leggings, I felt like the outfit didn't look finished without a belt. And let's be real. Every outfit is better with a pop of leopard, no?
Short and sweet for you today! Hope you all have a great weekend!

SHOP THE POST: