You are probably thinking, "Oh another sweater..." or "Oh another off the shoulder..." and while you would be right to think that (because I have been buying all the sweaters and baring all the shoulders), this one is different. Because it's white. Not only do I not have a single white sweater, you'd be hard pressed to find any solid white tops at all on this blog. In the almost 5 years I've been blogging, I can probably count on one hand how many times I have worn something solid white that wasn't my skinnies! I just never think to buy them.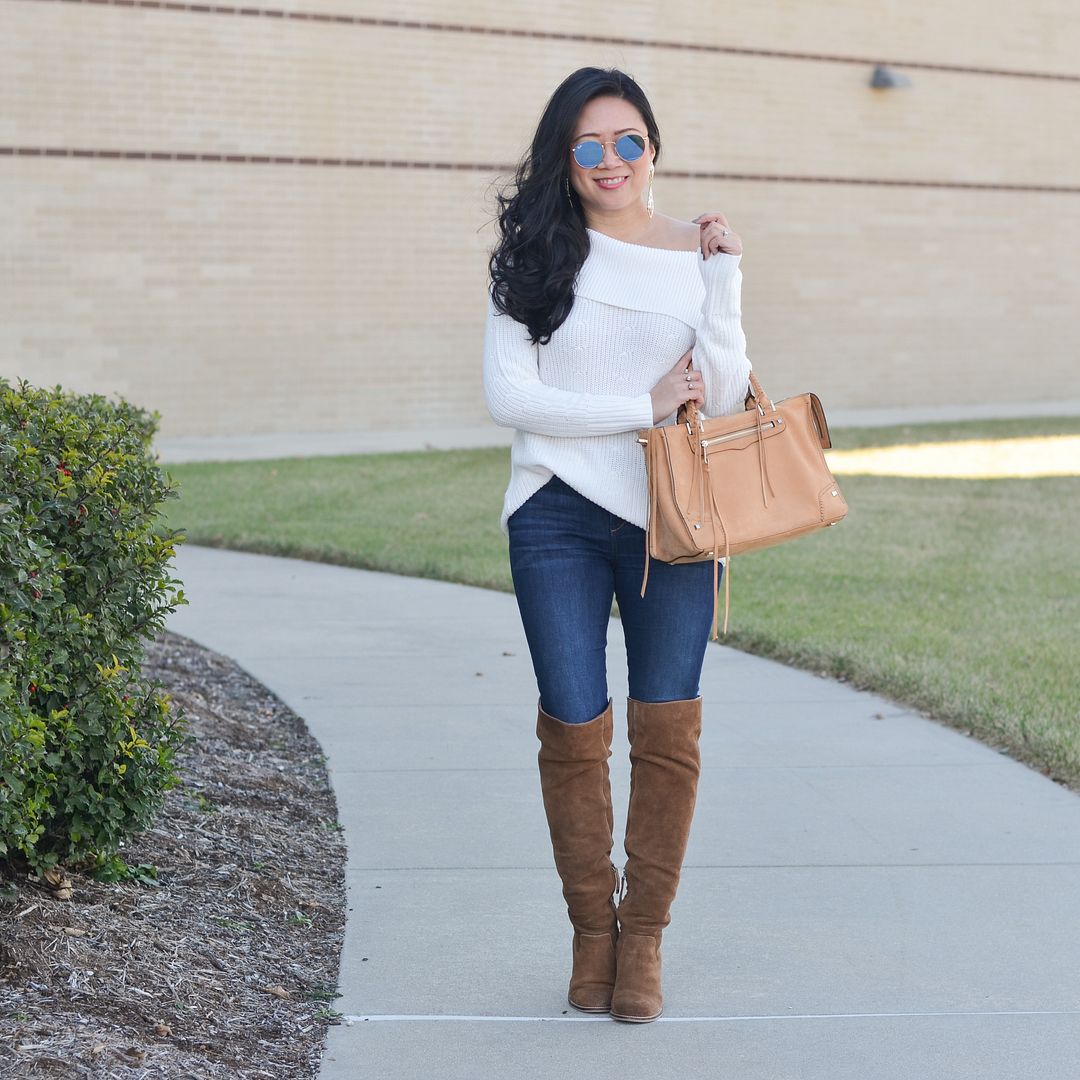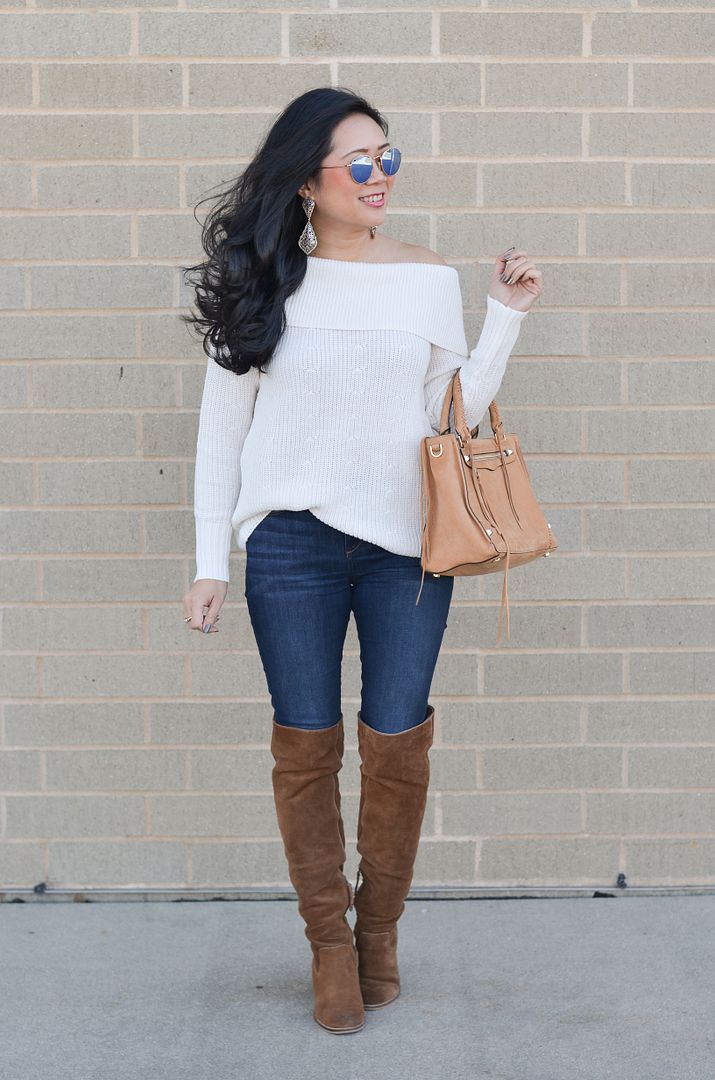 Wait. Hold up. Have I REALLY been almost blogging for five years?! That is crazy town! Ok, so anyway, I digress...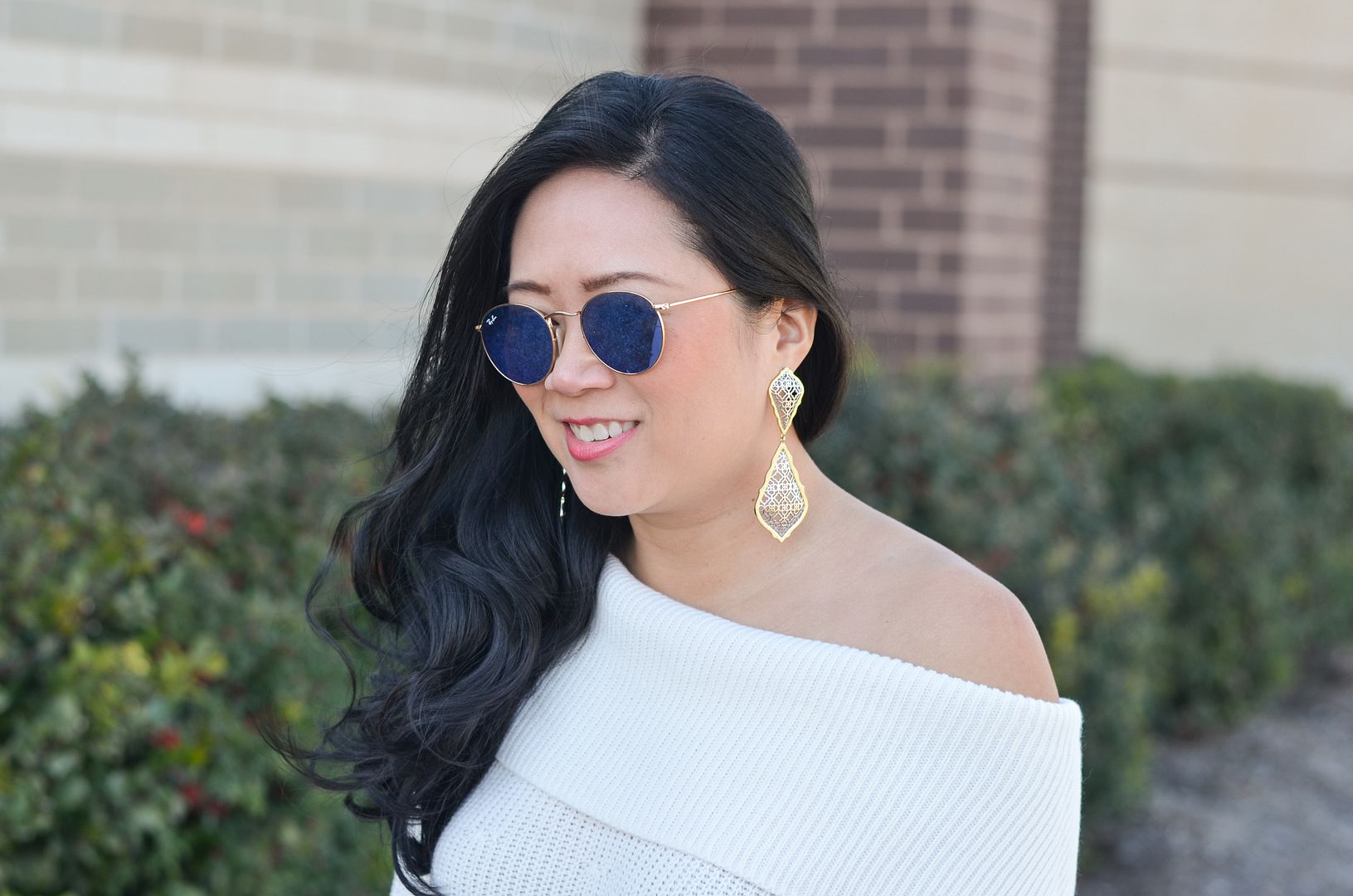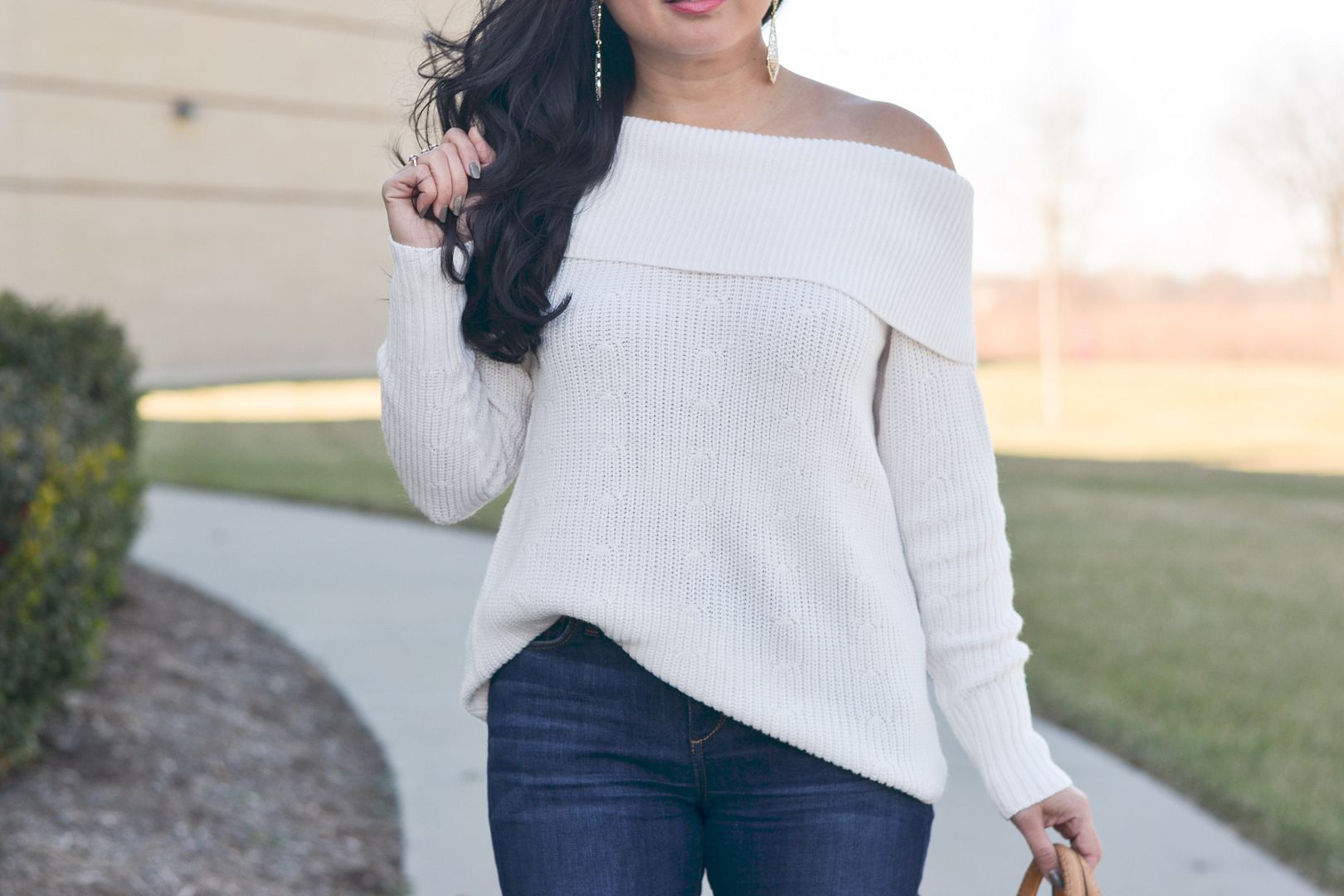 Out of allllll the white sweaters on Nordstrom's website, I picked this one.
Yes of course the off the shoulder made me happy, but what more so sold me on this was that it had a relaxed fit, but wasn't super oversized. I also love the length - it doesn't swallow me and I can wear it with jeans and not just leggings.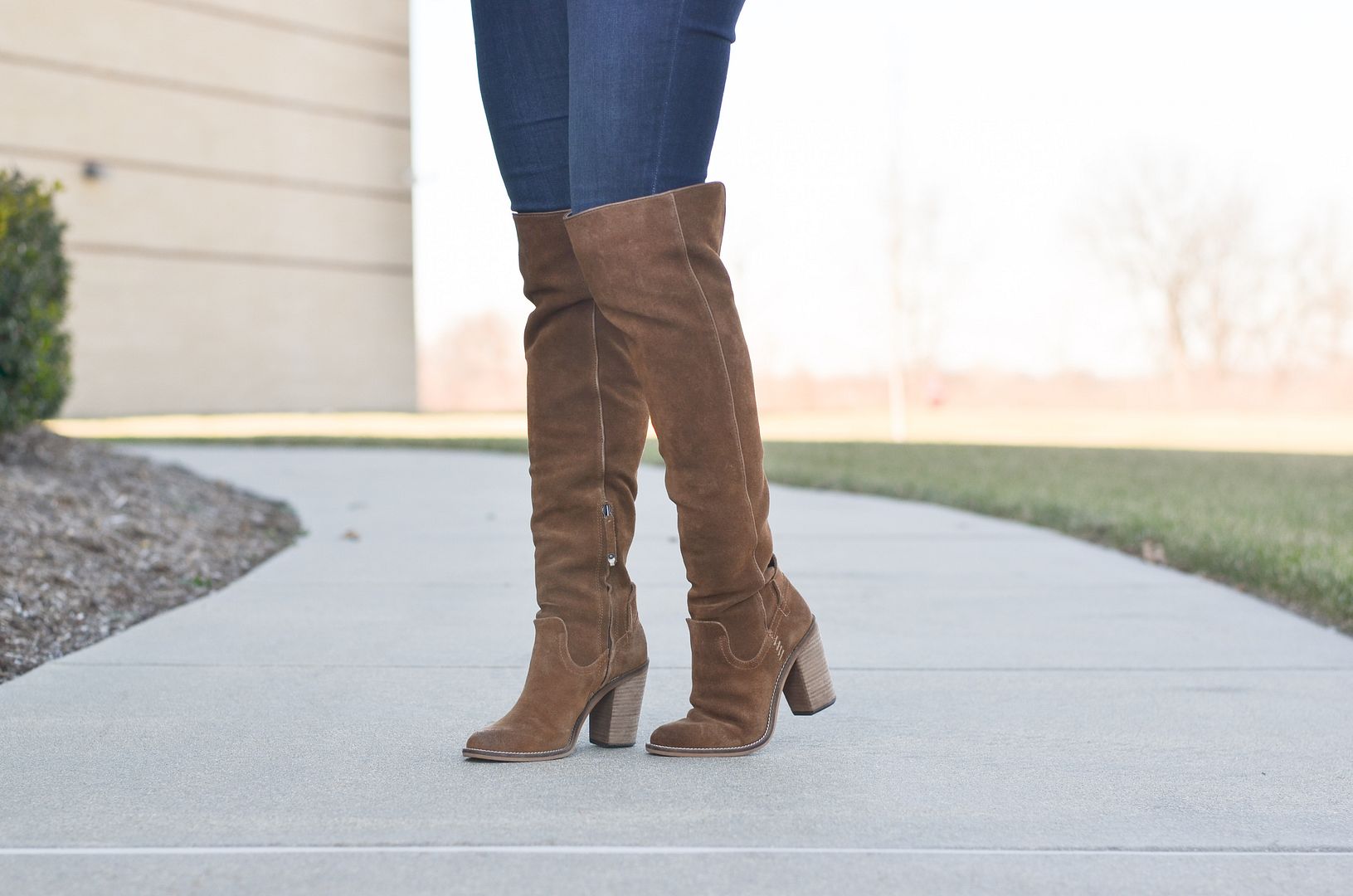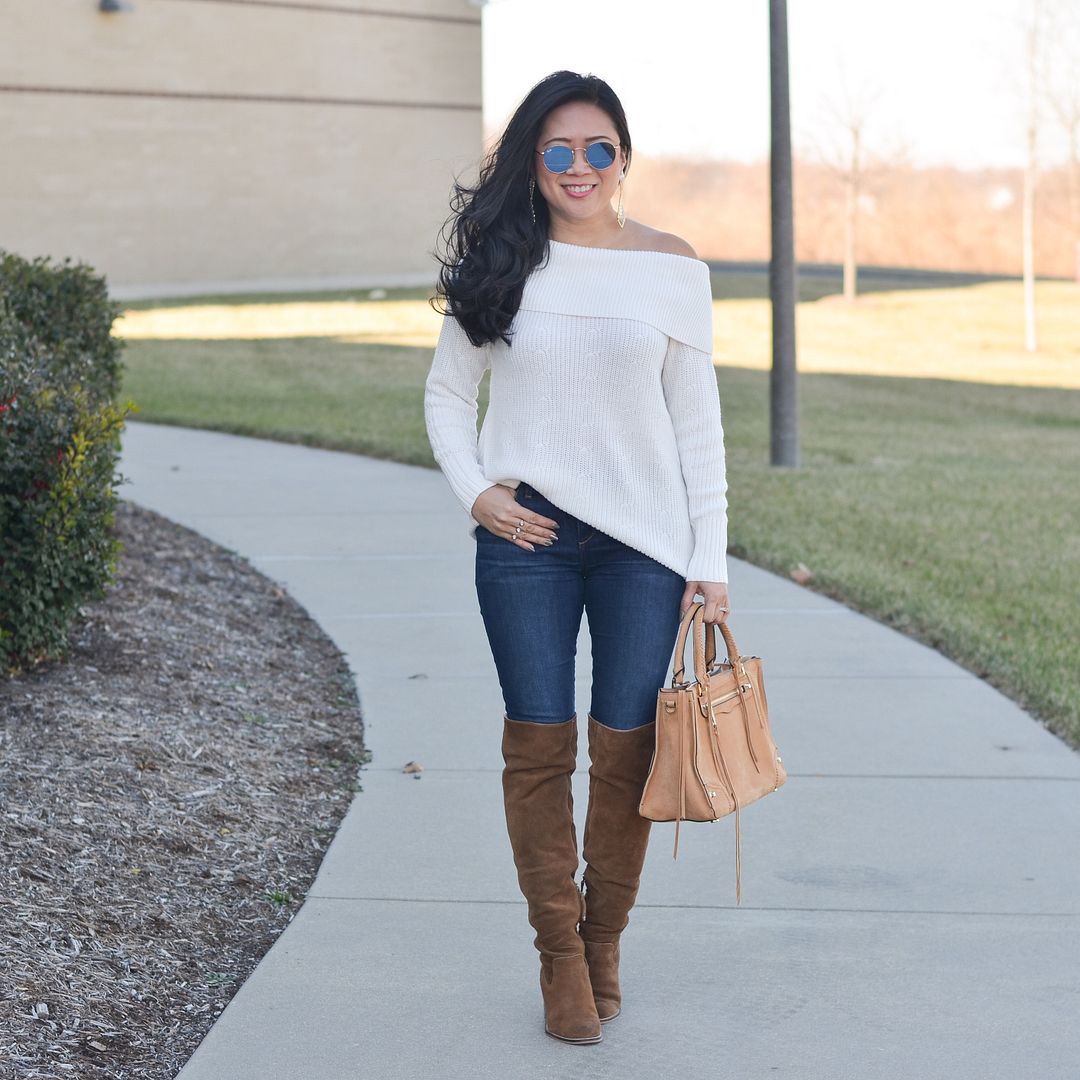 Admittedly, I wanted the sweater to wear with these pants I got from Black Friday, but I didn't like the way they paired together. The pants needed a more tailored top. But, I'm still happy with the sweater regardless. It's very cozy and I adore the way it looks with jeans and cognac!

SHOP THE LOOK: