.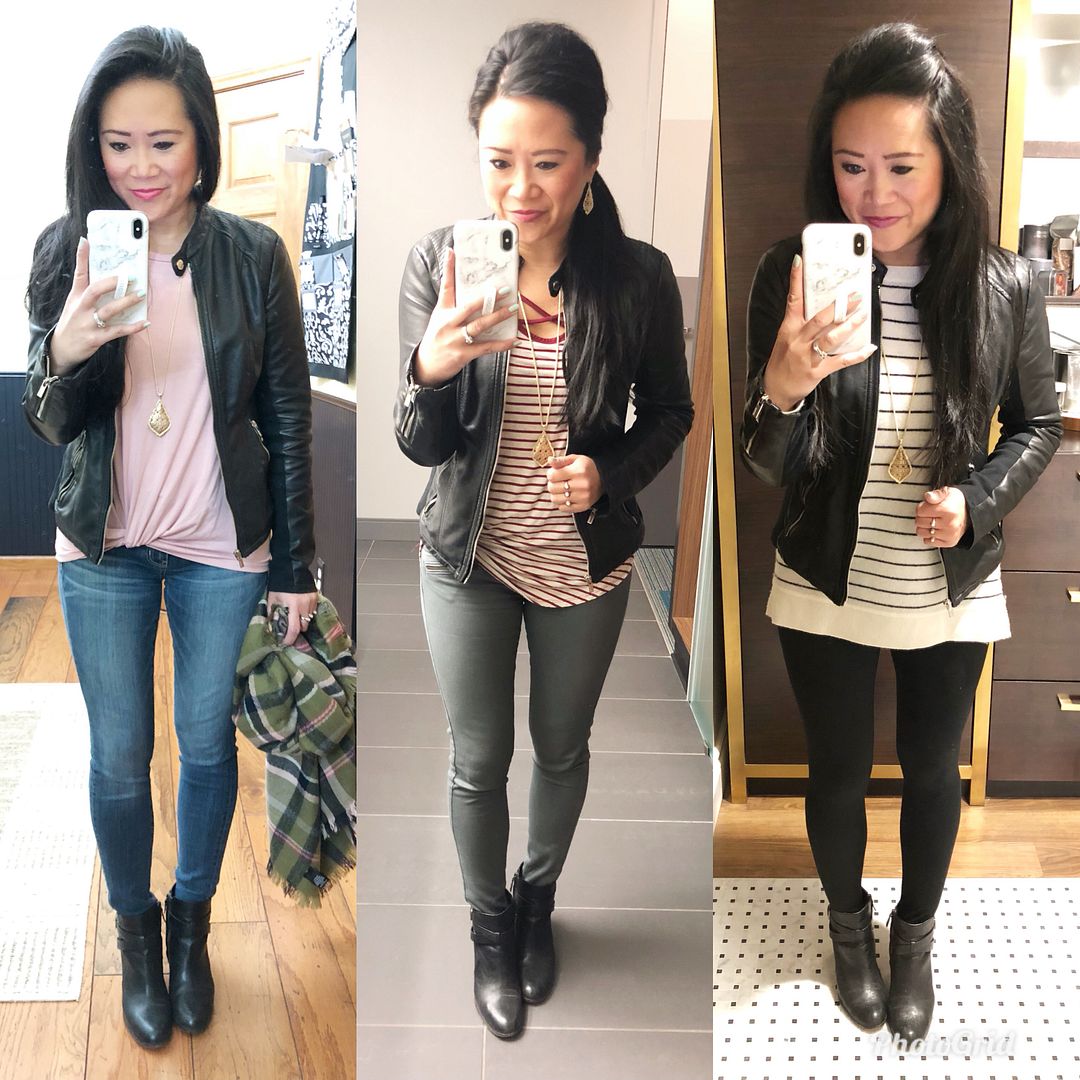 I mentioned last week that March was going to be a busy travel month for me, and I wasn't exaggerating. It's not only busy for me, but it's busy for the husband, too, so we've been passing each other at the airport and I can't keep track of where he is at, much less where I am at myself!! I thought I would round up what I wore on my three day trip last week and also share this cute little hotel we found in Buffalo. Let's get started!
I left early Wednesday morning. We flew out at 8am and our first stop was Raleigh, NC. We had two projects to go see, the first in Raleigh and the second two hours away in Wilmington. The weather there was sunny but chilly. I always dress in layers when I travel, even when I'm traveling in the dead of winter because inevitably, all the walking and hustling around makes me sweaty. The combination of this moto jacket and this blanket scarf would keep me warm without adding so much bulk to my suitcase.
Day 2 was a crazy long day. I had to be up by 6am eastern time, but if you take into account the fact that I'm used to central time PLUS still adjusting to springing forward, it was feeling definitely more like 4am when I woke up. We had a layover in Baltimore, but our final destination was Buffalo, NY. We landed there around 11am, stopped by the site, grabbed a quick lunch, and then spent the balance of the afternoon back at the site helping them get cleaned and set up. We grabbed some Starbucks late in the afternoon, but otherwise didn't have a proper dinner. We checked into our hotel around 9:30pm. It was this cute place called Reikart House in Amherst.
As we were checking in, my boss noticed their sign saying that their restaurant and bar closed at 9pm, a half hour before we got there. We asked what our options were for getting something to eat. The lady behind the front desk said she would talk to their restaurant manager to see what they could do. He came out, told us they were cleaning up the kitchen for the night, but offered to make us something anyway, and showed us the menu of what our options would be. They told us they could get us cocktails, too! We were so grateful!
It had been snowing all night, and although the views were pretty, we were cold and tired! We dropped our stuff off in our rooms then met back downstairs in the hotel lobby where they agreed to serve us our late night "snacks."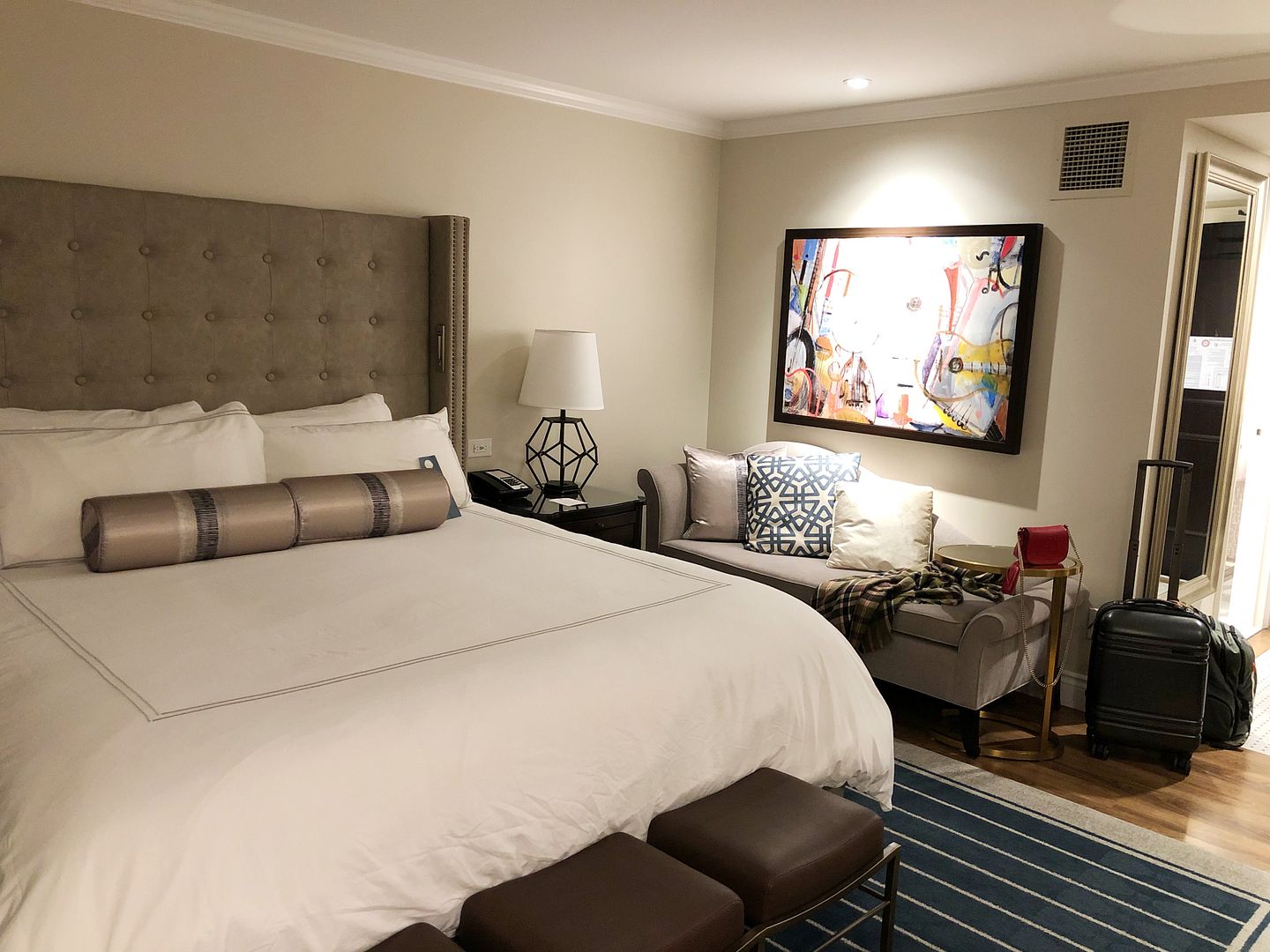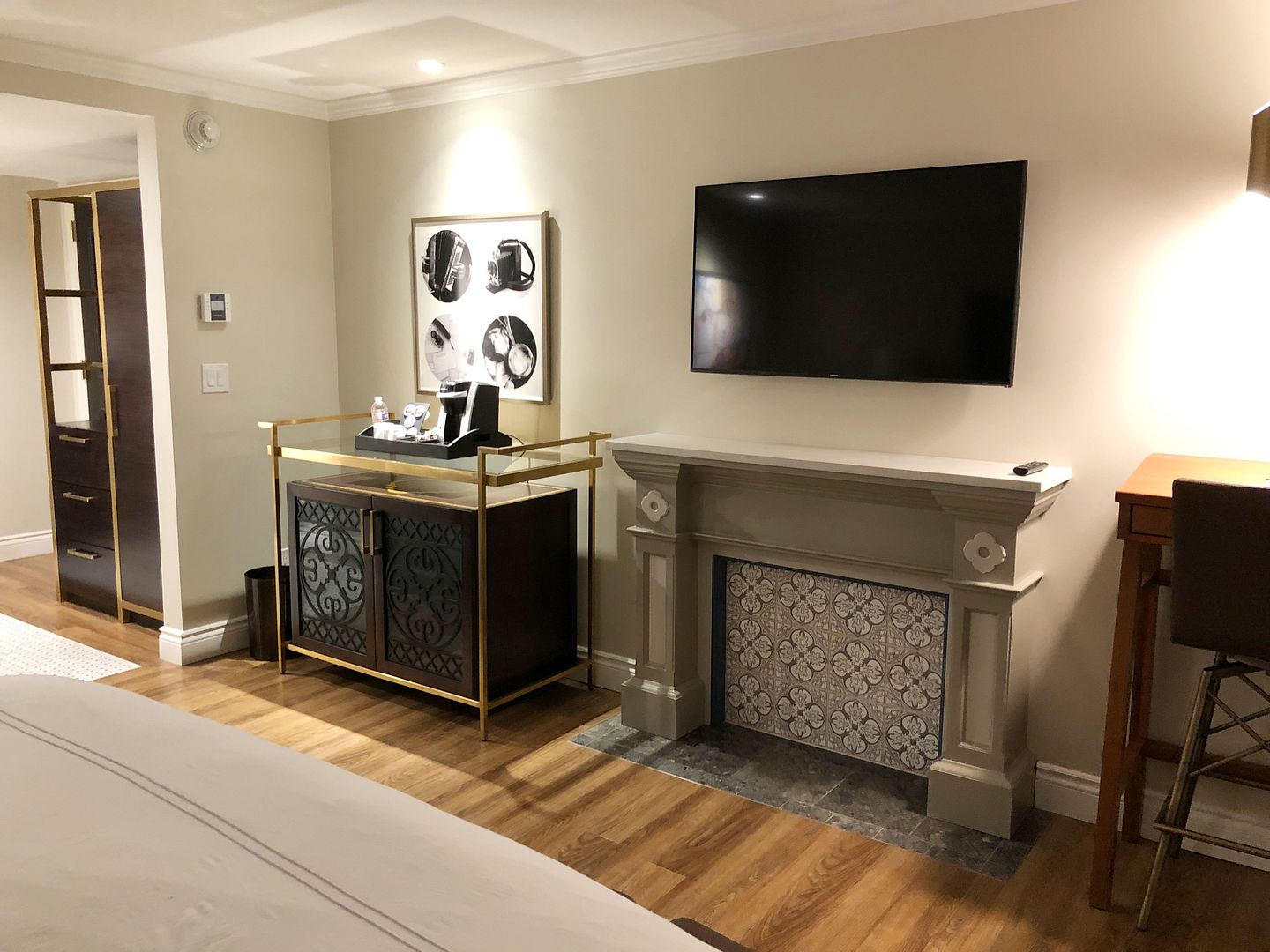 I've stayed at a lot of hotels in my life, and I always enjoy the ones that look and feel like a boutique hotel. The design and decor were clever and so nicely done! And the cost of this place was super reasonably priced as well, which was an added bonus.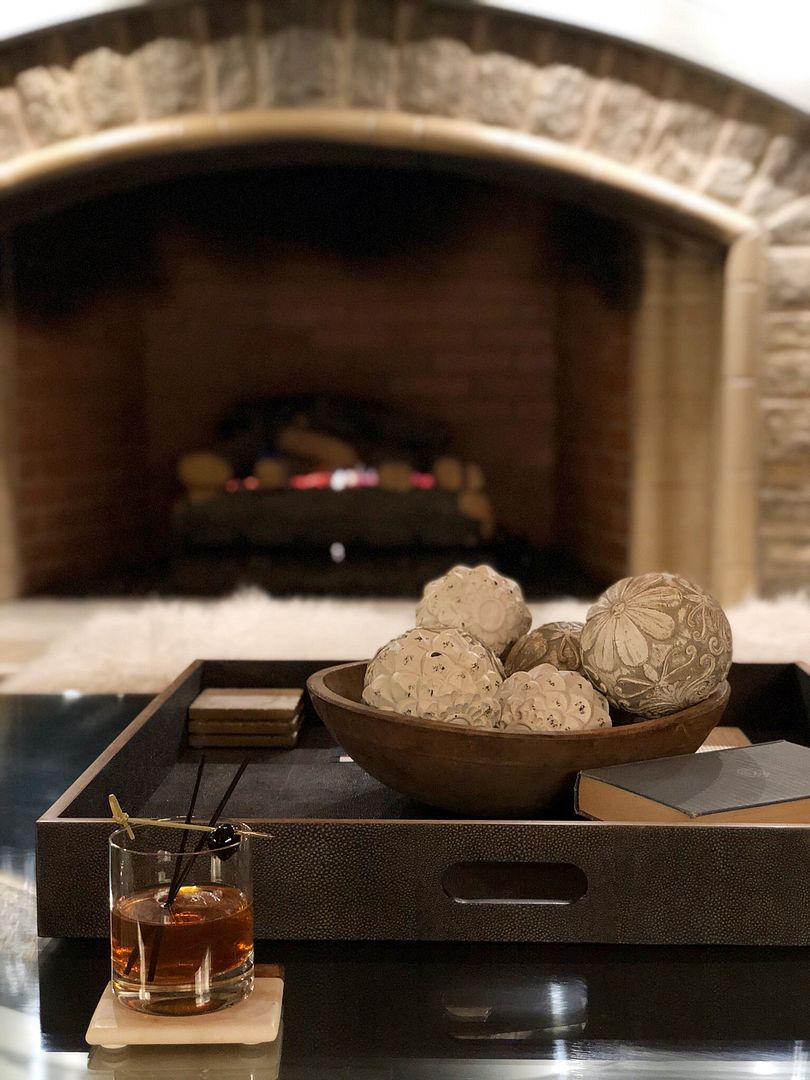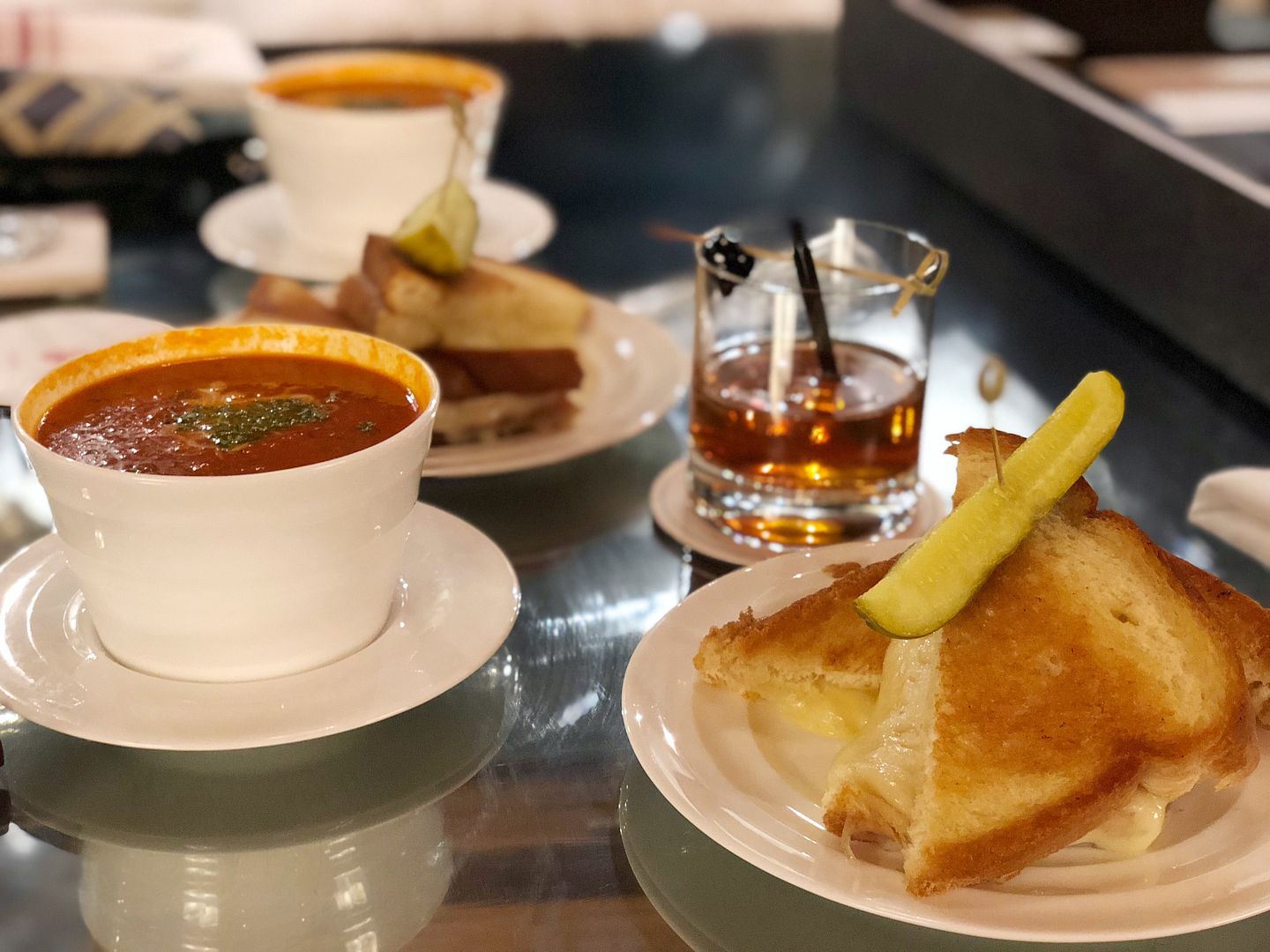 We ended up choosing a grilled cheese sandwich + tomato soup as our meal, alongside my Manhattan. Everything was amazingly delicious, and the service was excellent. They really went above and beyond. We felt like we were at a spa being spoiled and pampered. I cannot speak highly enough of their customer service, which is why I definitely had to share the details with you in a post!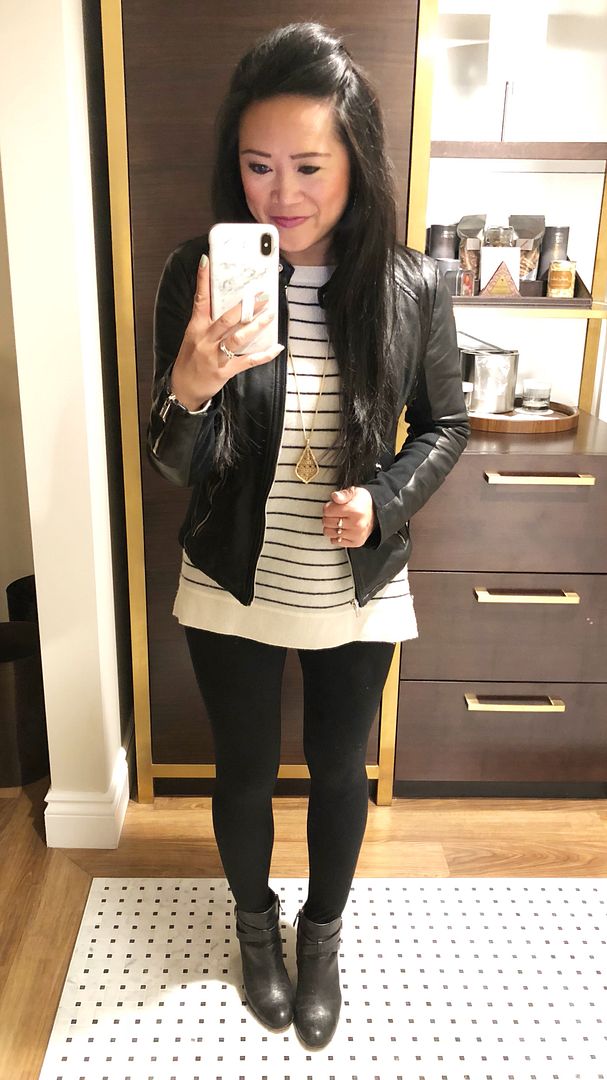 Friday morning, I was up at 3:30am because I had to meet my boss in the lobby by 4:15am. Our flight out wasn't until 11:30am, but we were spending the morning at the site to get them set up and make sure they opened without any issues. The only thing I regret about this last outfit is that I didn't wear my jacket indoors, and I had no pockets to place my phone. I didn't think that one through very well - I knew it would be fine for walking around in the airport since my jacket had pockets, but I didn't think about having to work that morning and needing to take my jacket off. I was on my phone a lot checking emails, taking photos, looking up documents. It was a pain to do that without pockets!
This week I am in Lexington, KY and then I fly to New Jersey from there! Another long and busy week! Hope yours is going well!

SHOP THE POST: