To fully appreciate this jacket, you really must see it in person, in all of it's wonderful glory! Even though the temps are heating up, I always keep a light jacket on hand because I tend to freeze in the air conditioning. Nothing is worse than being at a restaurant and not being able to fully enjoy your meal because you're shivering! That said, when I saw this jacket, I knew it would be a great alternative to a denim jacket in the summer for super cold air conditioned temps, and obviously perfect for fall and winter as well!
I posted this jacket on Snapchat and Instagram as soon as I saw it in store. I said it was so ugly that it was beautiful. I mean, it looks like a rug. But then the pom poms and the tassels and the peplum and the camo. Oh my! Some might say this is a bit much. For me, it's perfectly awesome.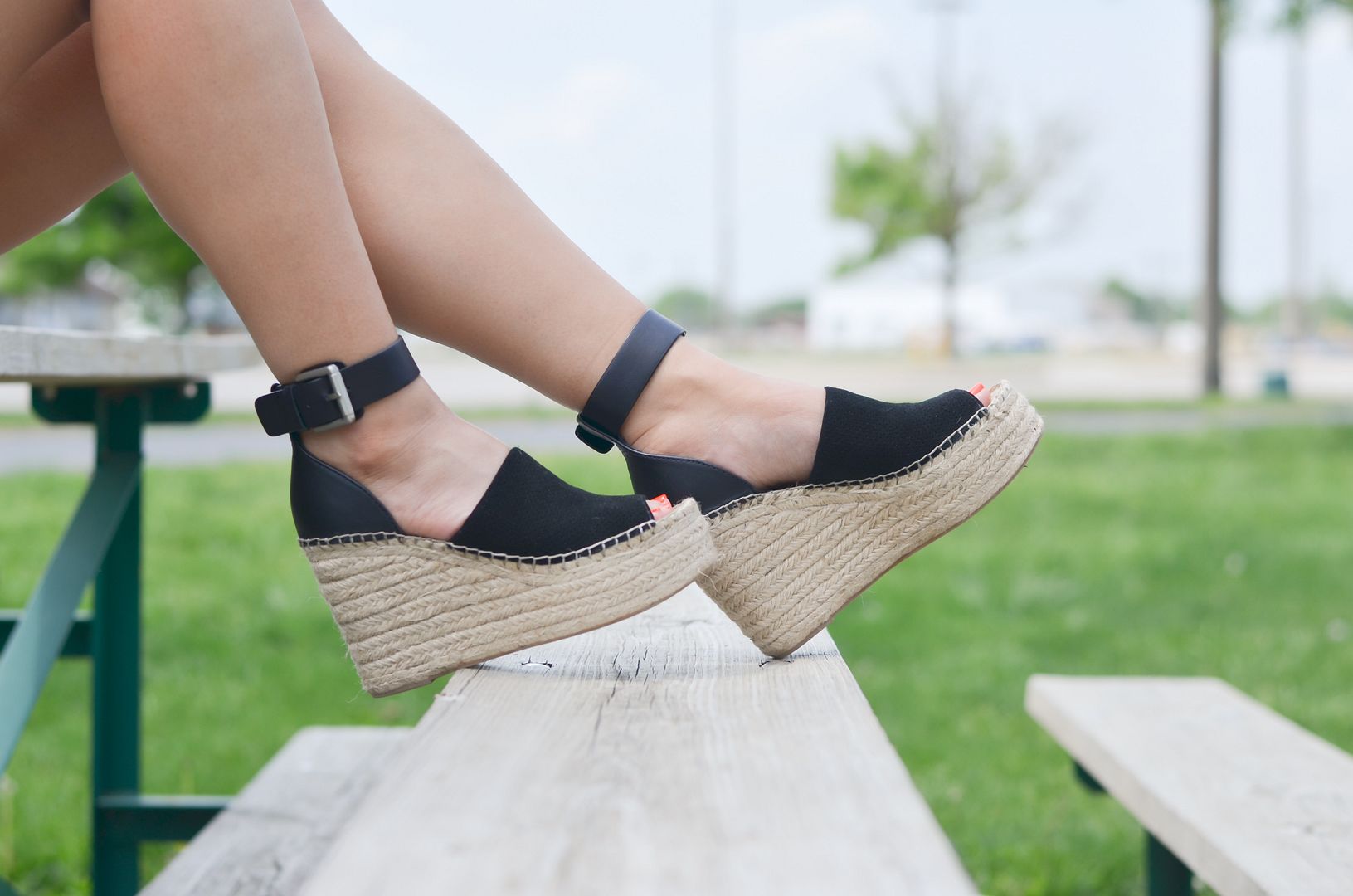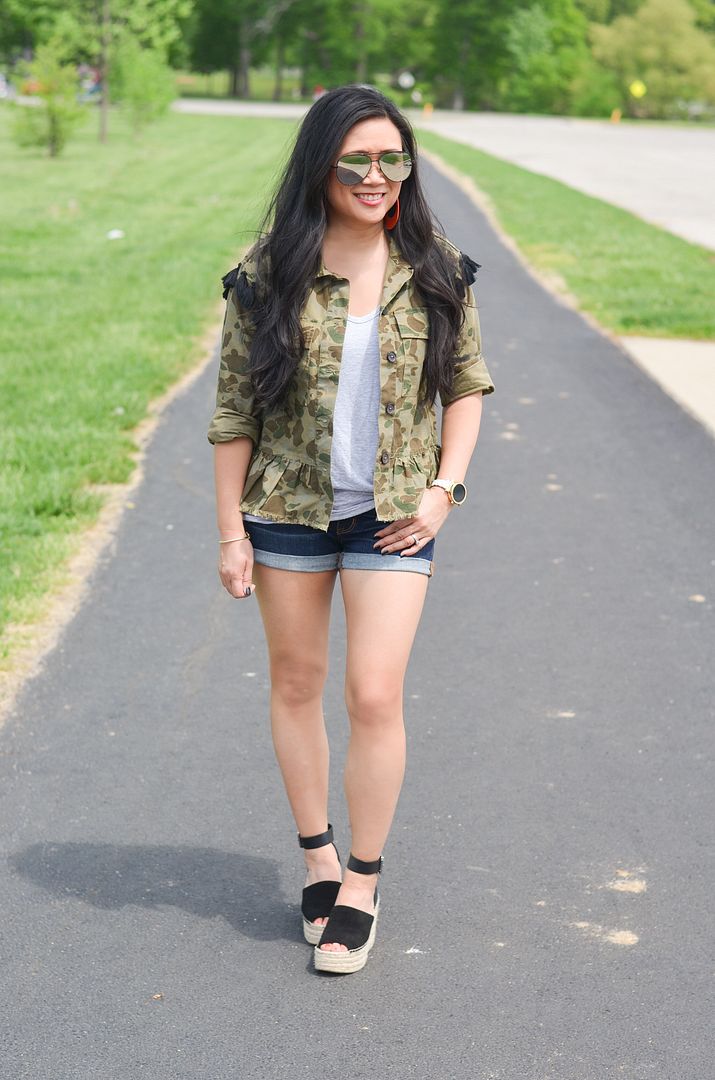 Clearly the jacket is the showstopper in this outfit. And as over-the-top as it is, that is probably best! I would recommend wearing it with super simple basics. I want to wear it over a simple, solid-colored slip dress as well. I'm wearing it in an extra small. Seriously in love.

SHOP THE LOOK: