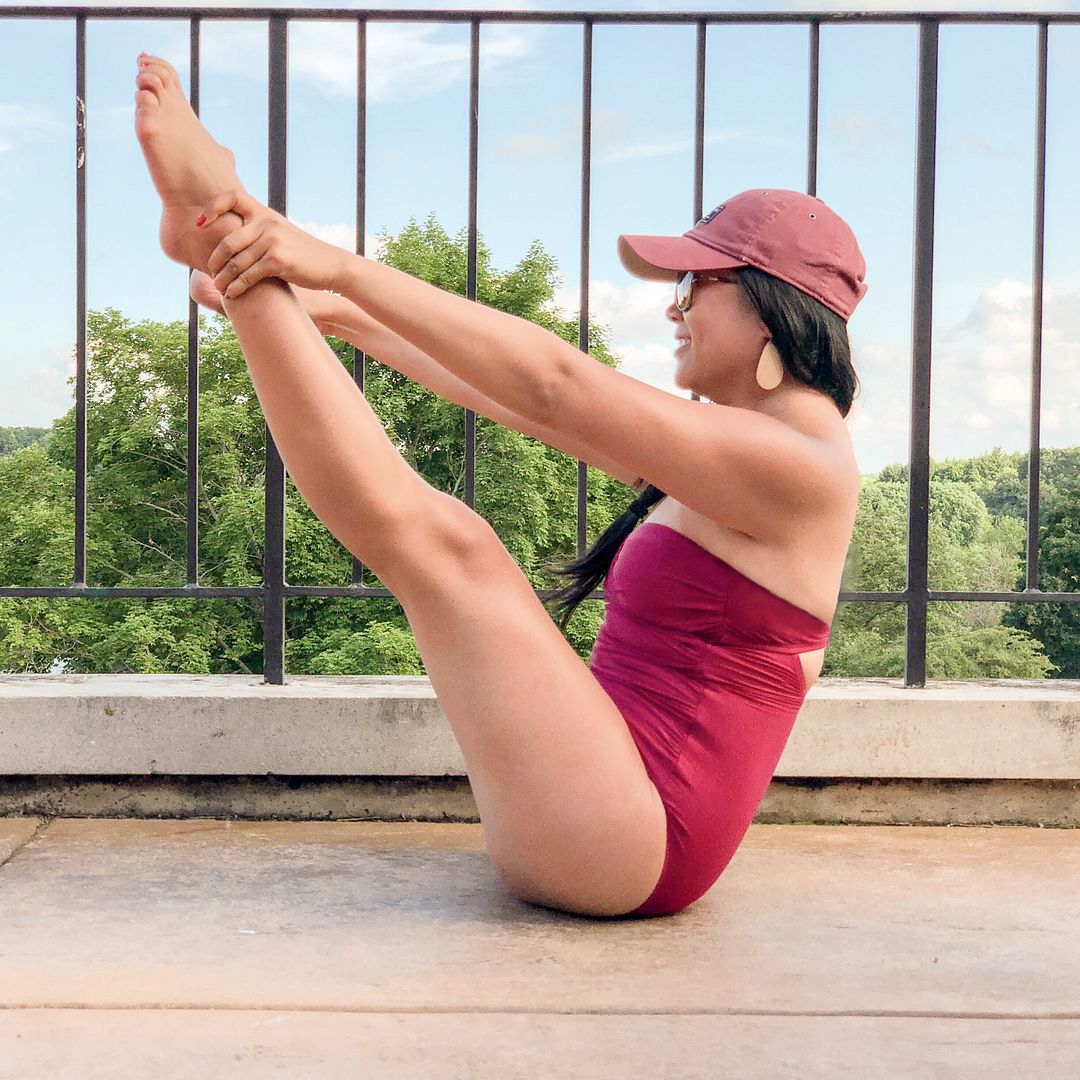 The husband and I have the same itinerary expectations when we are on vacation, which is alternating days of leaving the resort to do something and then staying at the resort and doing nothing. Day 3 here in Lake Geneva was spent doing the latter. With our regular work days being so busy and sleep deprived, there is seriously nothing better than waking up on your own terms without an alarm and having no obligations but laying around and reading a book. It's the best.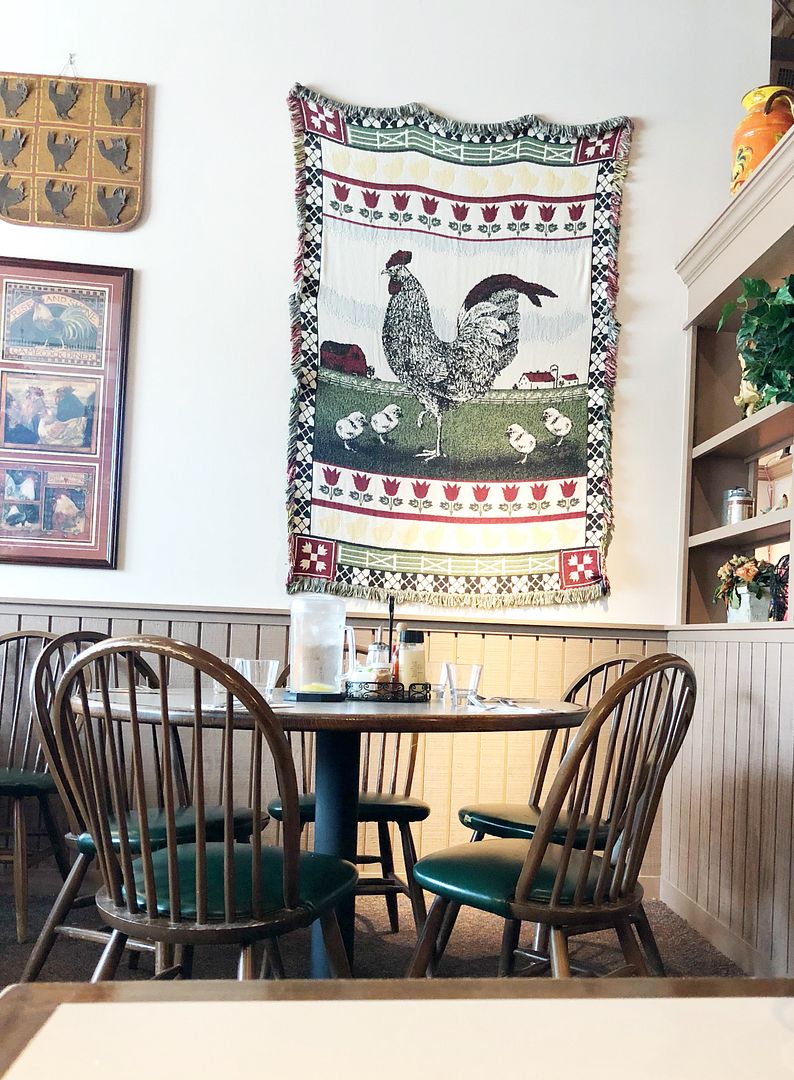 I love brunch and breakfast, but I admit, I am not used to having such good breakfast choices every day for about 6 days in a row!! On this morning, I picked
Egg Harbor Cafe
based on their menu and good reviews. Their decor lives up to the "farmhouse" description they give themselves, that's for sure! I didn't realize they had several locations across Wisconsin, Illinois, and the Atlanta area.
I ordered a create-your-own-skillet made with chorizo, mushrooms, mozzarella cheese over shredded hashed browns and topped with over medium eggs. The husband and I also decided to split the Swedish pancakes. All of it was great and quickly devoured!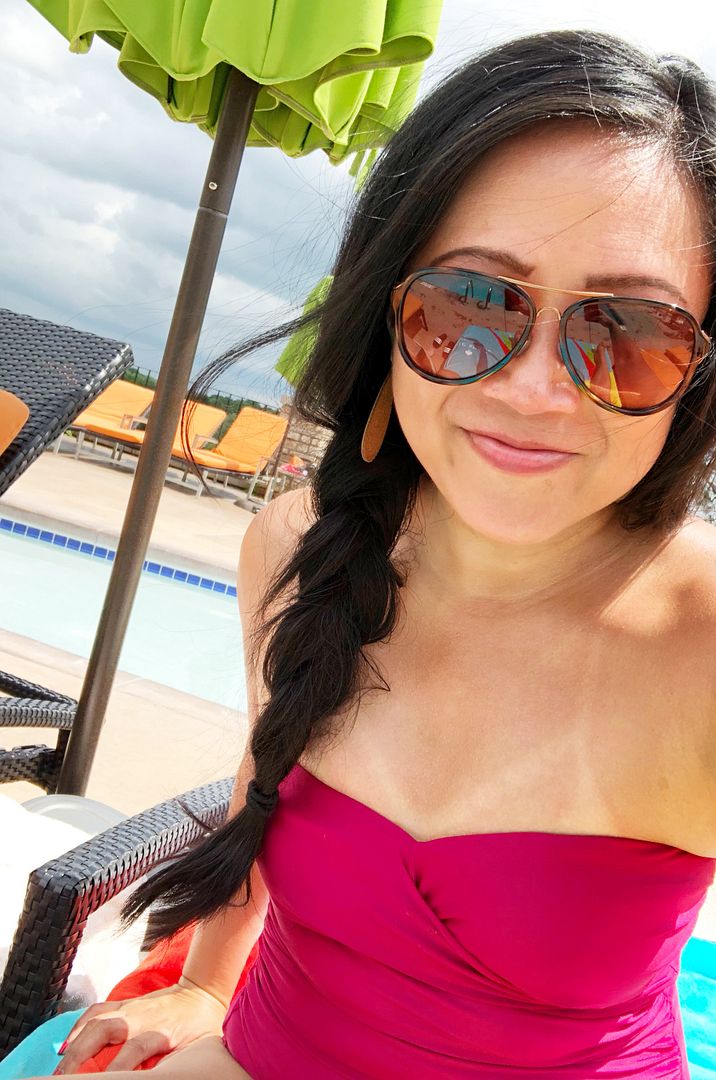 There are a few pools sprinkled around our resort, and this day, we decided to try the main pool. We were afraid it was going to be crazy busy, but luckily there was plenty of room for us right up front by the pool. The chairs were nice and cushioned, which I appreciated! There was cloud cover for the first hour or so that we were out there, but the sun finally came out and it was magical.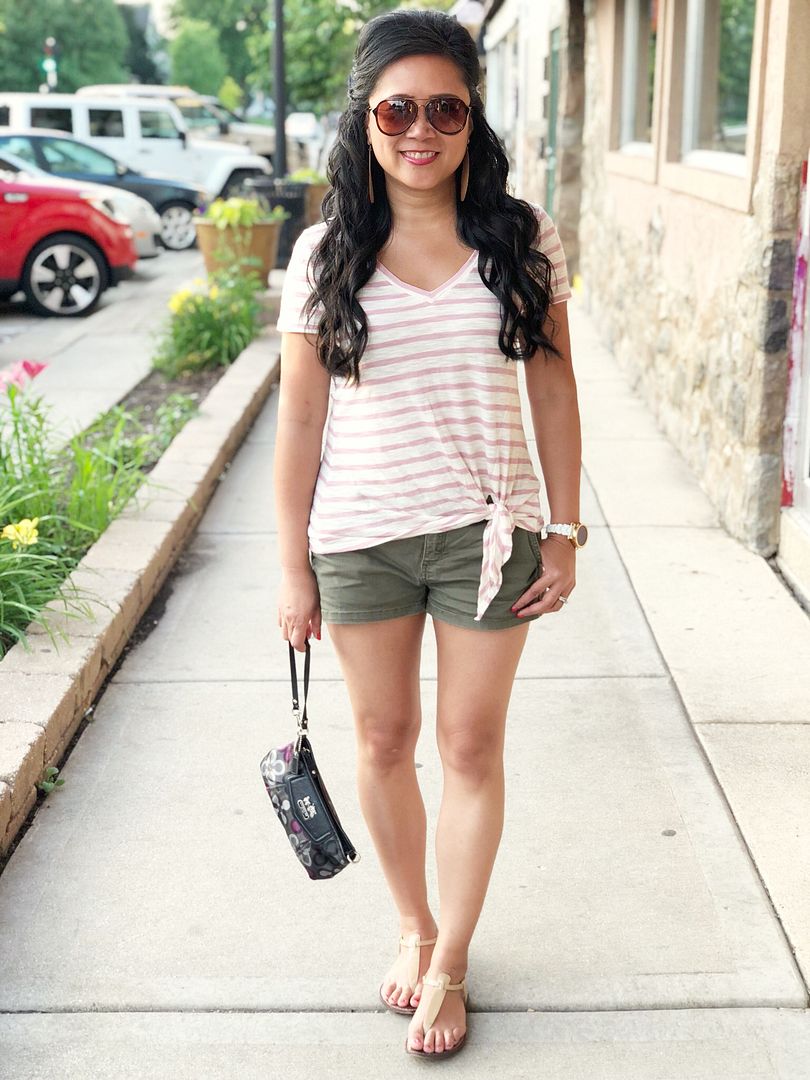 The husband was really craving Mexican for dinner, so we kept it super casual and found one with good reviews in Elkhorn called Los Tres Hermanos. Exactly what you would expect from a Mexican restaurant. I always judge them by their guacamole, and this one past the test for what it's worth!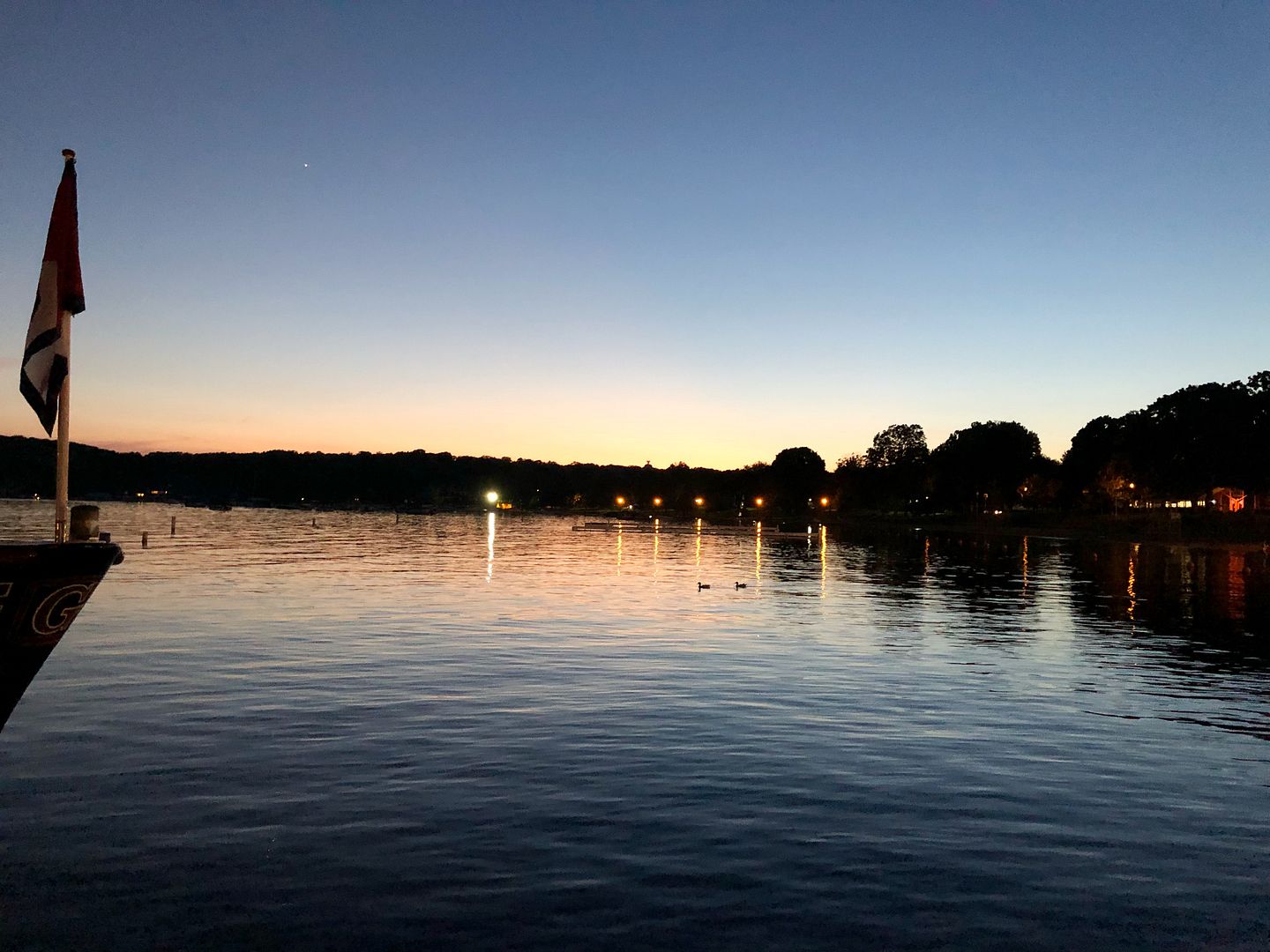 After dinner we made our way back to Lake Geneva and stopped into Kilwin's to get some ice cream. It was only a block or so from the lake, so we walked down for some views while we finished our sweets! The sun sets so late during this time of year. It was after 9pm when I took that photo above!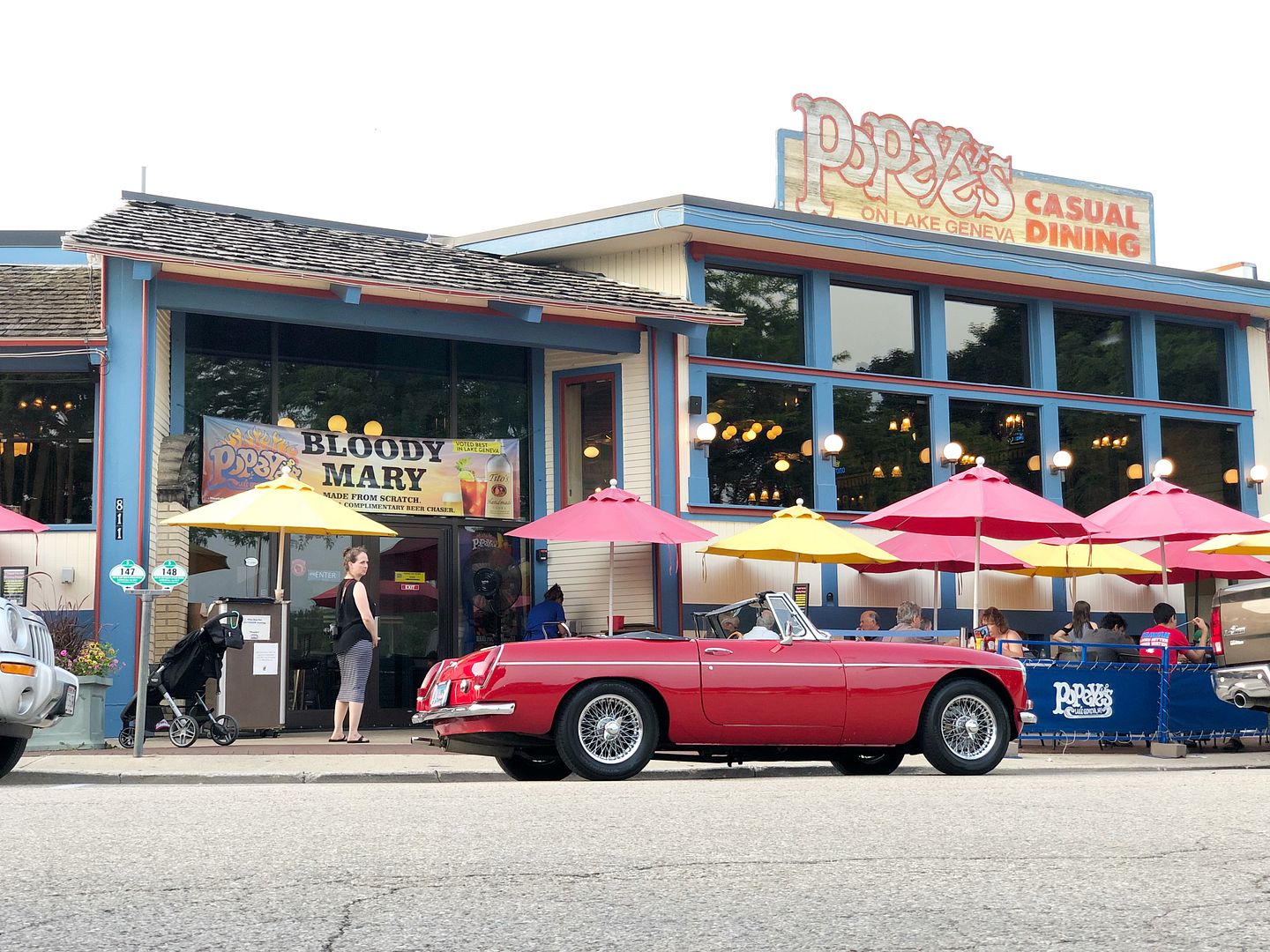 We tried to do a boat cruise on Thursday, but had to schedule that for Friday instead. SO! That meant another lazy pool day for day 4. Not much to share. I needed a break from breakfast (which says a lot because I LOVE breakfast), so we just did Potbelly for lunch. Best roast beef sandwich ever! And I think my belly appreciated a simple lunch. For dinner we went to Popeye's and enjoyed their patio. It was recommended by a co-worker and lived up to the good review!