I was feeling like a steak, so we found a restaurant called
Pier 290
that had great reviews. Our server was extra awesome and since it was right on the water, the view was amazing.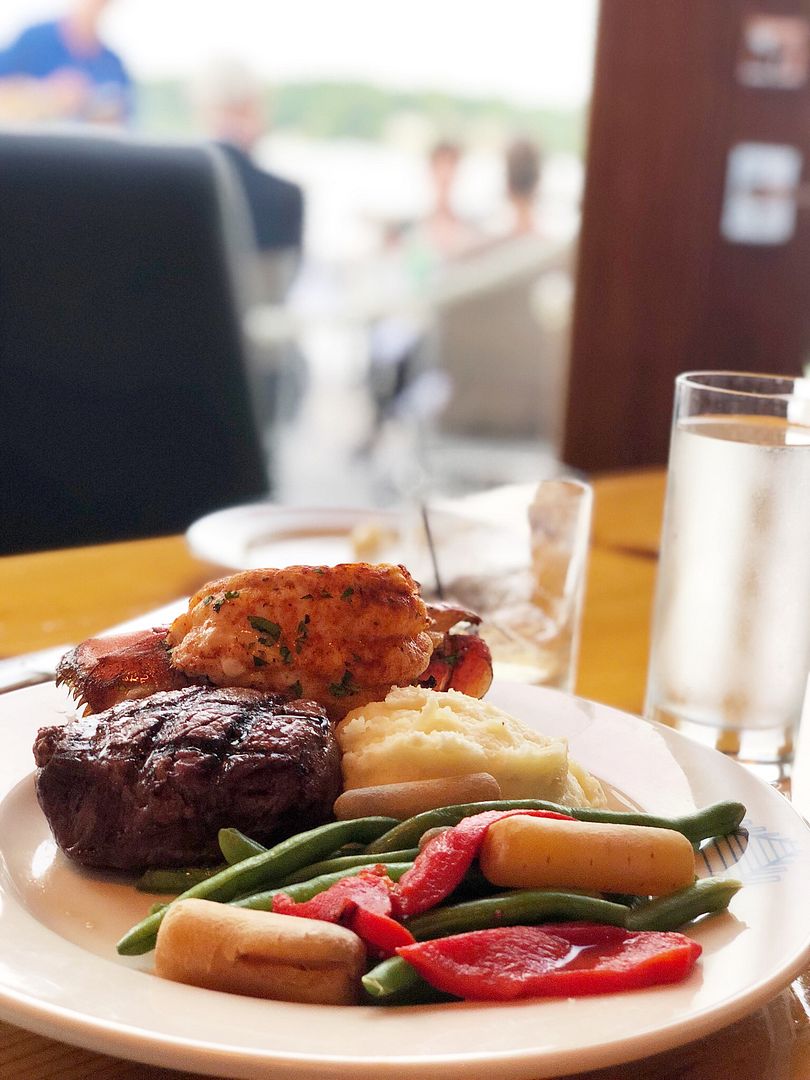 We started off with cheese curds and oysters and then I ended up getting a filet and lobster tail for my meal. Everything was seriously delicious and exactly what I was craving. We will probably not do a big dinner like this every night we were here, but for tonight, it was just what I needed!
Tomorrow it is supposed to rain all day, so we will find some indoor activities to do! More on that later!