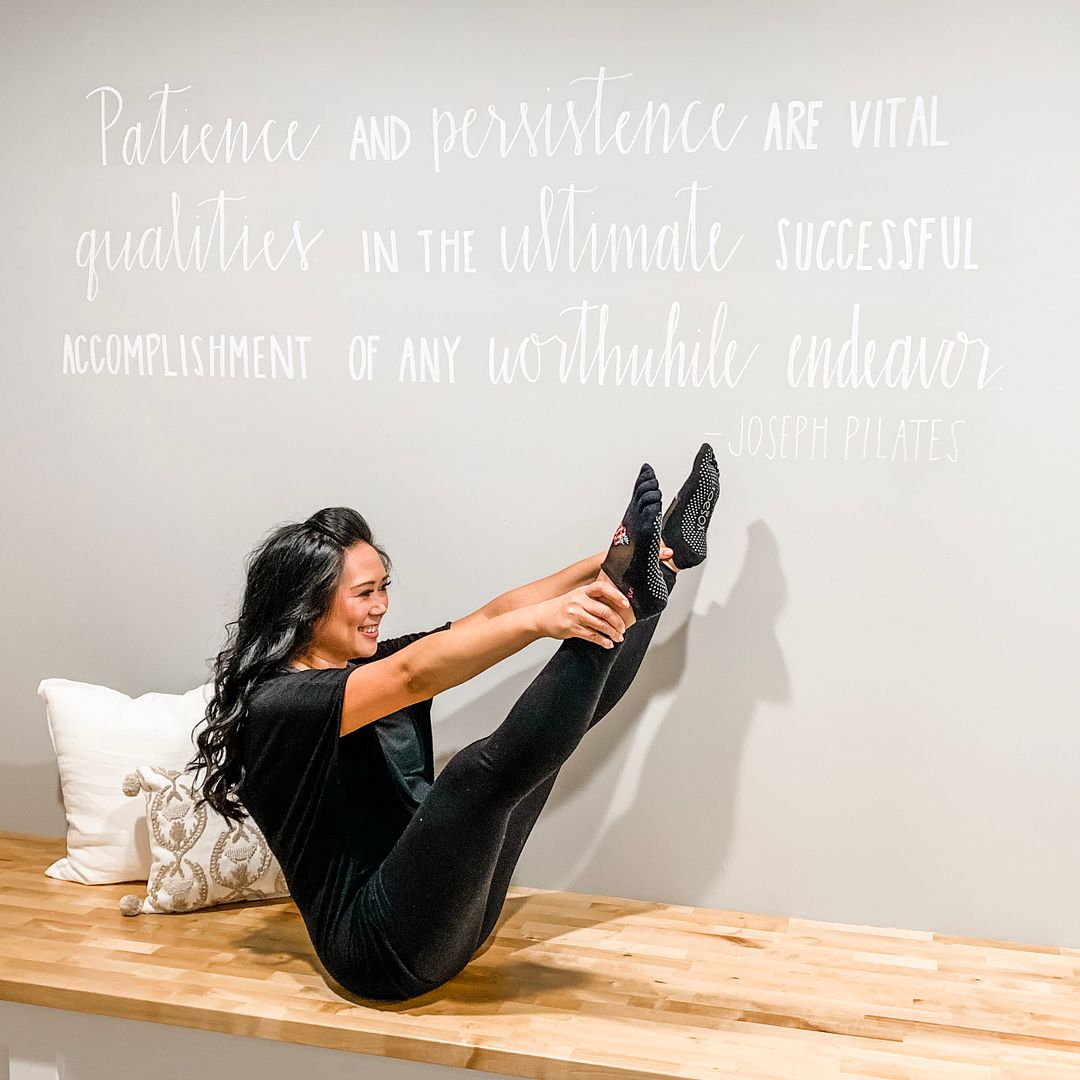 I've had a draft saved for awhile now about anything and everything Pilates related, so I can give you guys an update on where I am as it relates to Pilates! I'm still teaching in addition to my full time job, and I'm still loving it. I had to take a break from teaching the entire month of January when I was on voice rest for laryngitis, and I have to say, giving up teaching was the hardest thing I had to give up - over coffee and alcohol! So you know it's serious! Teaching is such great therapy for me, and a good stress relief from my day job. I never leave a class I have taught without feeling refreshed and uplifted, so not having that for a few weeks was... well.... sad for me, so I'm happy to have it back! Here are a few other things that have happened over the last few months.
1. In October, I took a road trip over to Louisville, KY to attend a 2-day seminar hosted by one of the instructors from The Pilates Center, my host studio in Boulder. I was able to take a mat class before the workshop started, and I can't even explain how fulfilling it is to take a class taught by anyone from Boulder. It's amazing. Seriously. I definitely want to attend as many workshops as I can to help with my continuing education!
2. It's become my thing lately to take an open-leg-rocker photo whenever we travel. I find a good location and strike a pose. I ended up starting a spin-off Instagram account dedicated to these travel photos if you're interested - my handle is Places_Caryl_Rocks.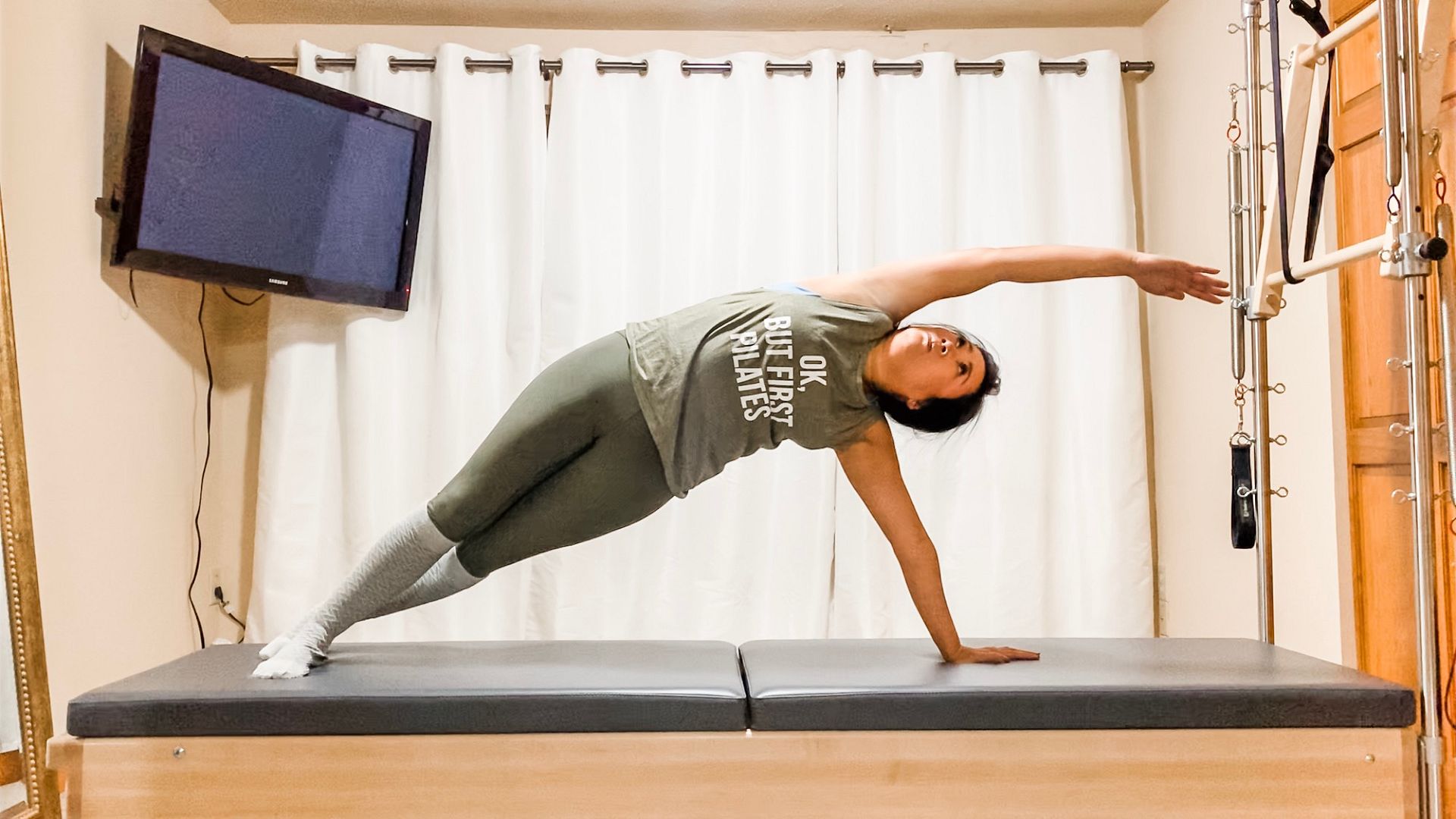 3. Over the holidays, I had the husband install a TV by my reformer in the basement. That way, I can stream online classes through Pilates Anytime on the TV while I work out! I had been trying to workout to these classes using my iPad or my MacBook, but it was always awkward when I was trying to look at the screen to see what was going on. We had a couple of extra TVs in the house thanks to the husband being an electronics whore, so we put one of them to good use in the basement. It's awesome!
4. One day I had a random itch in me to create this collage. It depicts every exercise in the intermediate classical reformer repertoire. I started with a video of me working out and took a series of screen shots to create this collage. A lot of effort to put this together, but kind of cool to see it all completed!
5. I am super excited to be a Toesox Influencer for a third year! I can't speak highly enough about their products. I live in my Toesox, and bought them long before I represented the brand, so it really just makes my heart happy when my worlds collide like this! Their spring collection this year might be my favorite of them all. The biggest challenge is trying to figure out unique ways to showcase all of my pretty Toesox!
6. I think I explained this before, but I now teach Pilates with a mic! This was the biggest concern/request of my doctor in an effort to preserve my voice. I've been using this mic from Amazon for about 3 weeks now, and it's been working well! I definitely feel a bit like Britney Spears when I'm wearing it, but hey, if it helps save my voice, I can deal with it!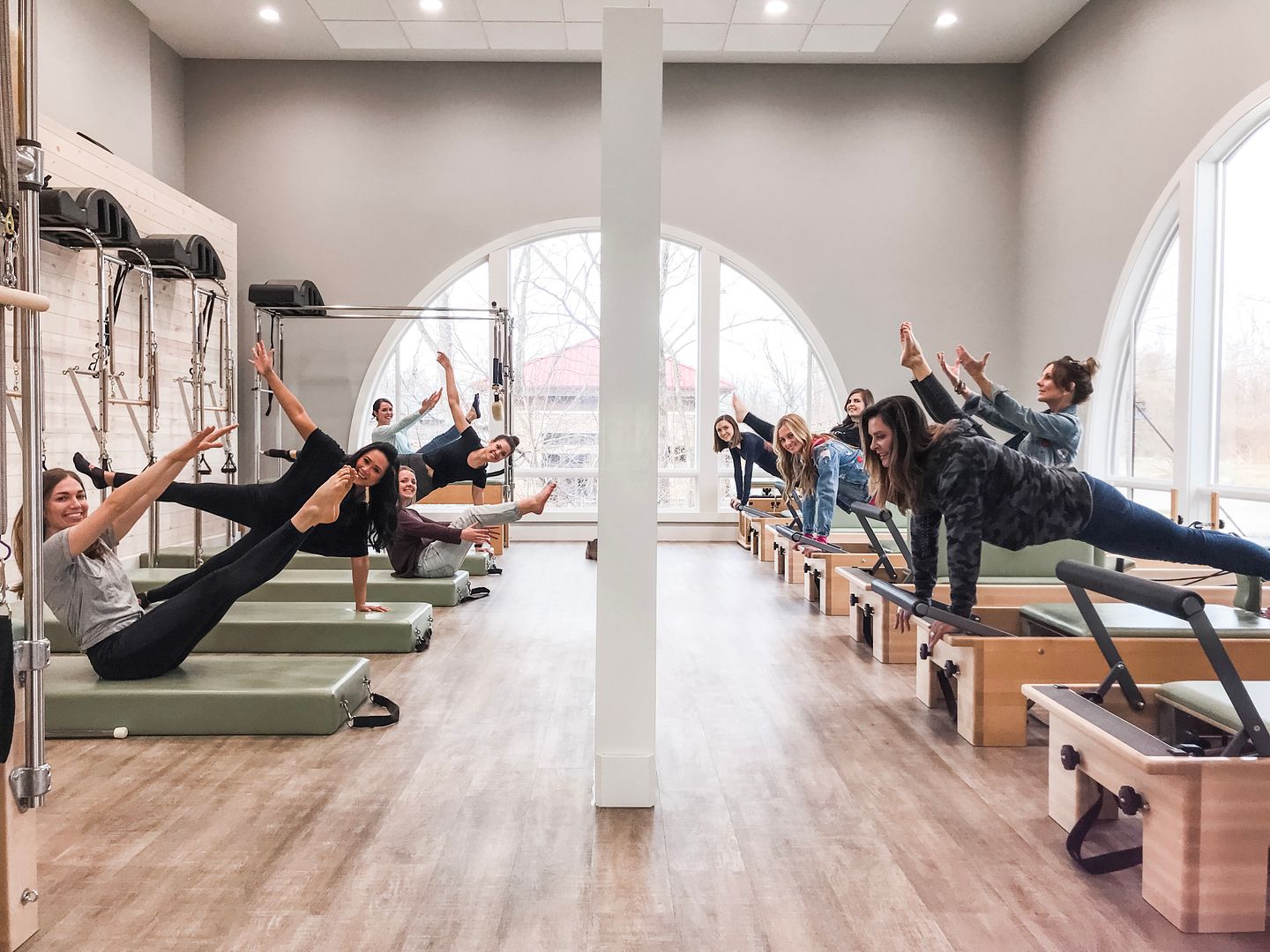 7. And last but not least, our studio has a new home! The photo above is of the instructors at our studio breaking in the new space! We moved across the parking lot to a space that has a TON of natural light, and it is just so beautiful! I'm so excited to teach in it for the first time this week! On top of that, I'm now teaching Saturday mornings in addition to my two classes I each Tuesday evenings. Saturdays are so busy with a great buzz in the studio, so I'm excited to build my client base and get more exposure just being there during such a busy time of the week! I would love to continue to add more classes as my schedule allows!
And that's it in a nutshell! Like I said, I've been wanting to share more about Pilates lately, so I'm glad I was able to finally do that now!!!