I purge my closet room periodically. I try to do this once every season or so. Today, I didn't feel like a full on purge, but it had been awhile since I went through my pants. Since I basically get to wear what I want to work, I find myself never wearing long trouser cut pants anymore. If I do wear pants - they are straight leg or skinny cut, or, they are hemmed for flats. I decided that while I was pants purging that I would go ahead and switch out the hangers to the thin, velvet kind. I've already switched my dresses to these hangers, and eventually I'd like to convert the whole closet.
After all was said and done, I ended up purging 10 pairs of pants that I will donate. Very excited about the difference this made for such a mini purge!
Before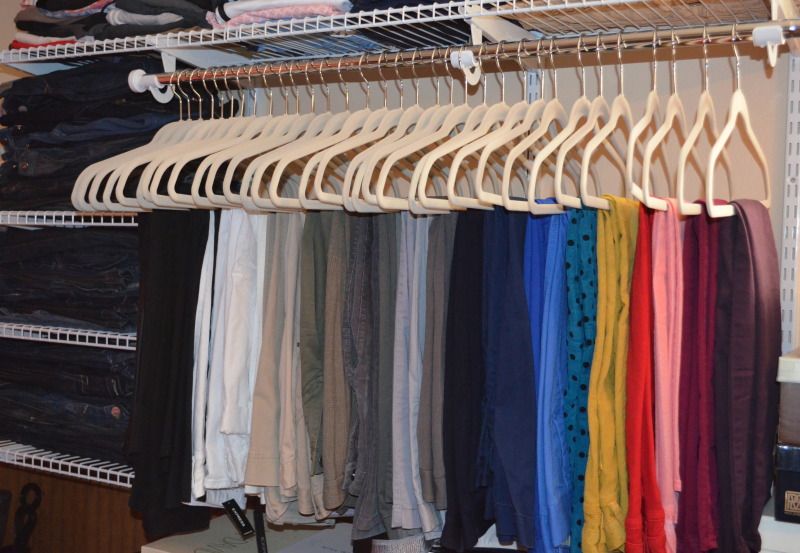 After
While I had the camera, I also took a few fun, detailed shots of my closet room. I updated my closet room blog post with these pics if you want to check them out here.