In case you didn't notice, neon is quite the trend right now. Yes, I love bright colors, but neon didn't start peaking my interest until recently. Perhaps this is because it is everywhere and starting to look like the new norm, but regardless, I'm loving it. Specifically neon paired with olive. I think it's because neon and olive seem like complementary opposites. Olive is very preppy and utilitarian and associated with the fall season. Neon is very 80s and alternative, and associated with the spring season. But together, they just work. These Vince Camuto pumps are the most neon looking things I have in my wardrobe right now aside from my Prabal Gurung for Target sweatshirt. I just bought them yesterday - my Nordstrom SA had picked them out for me and as soon as she opened the box, I squealed with delight. They instantly were put in the "yes" pile (there was actually a pile, but that's probably a story for another post), and I knew I wanted to pair them with olive first and foremost, though admittedly, these are more of a watered down neon multicolor.
All day long today I kept getting comments about how my shoes were fun and spring-like. One could say that while wearing these, I clearly have some spring in my step. Ba-dum-bum.
Anyhoo, here are some other neon and olive looks I'm loving.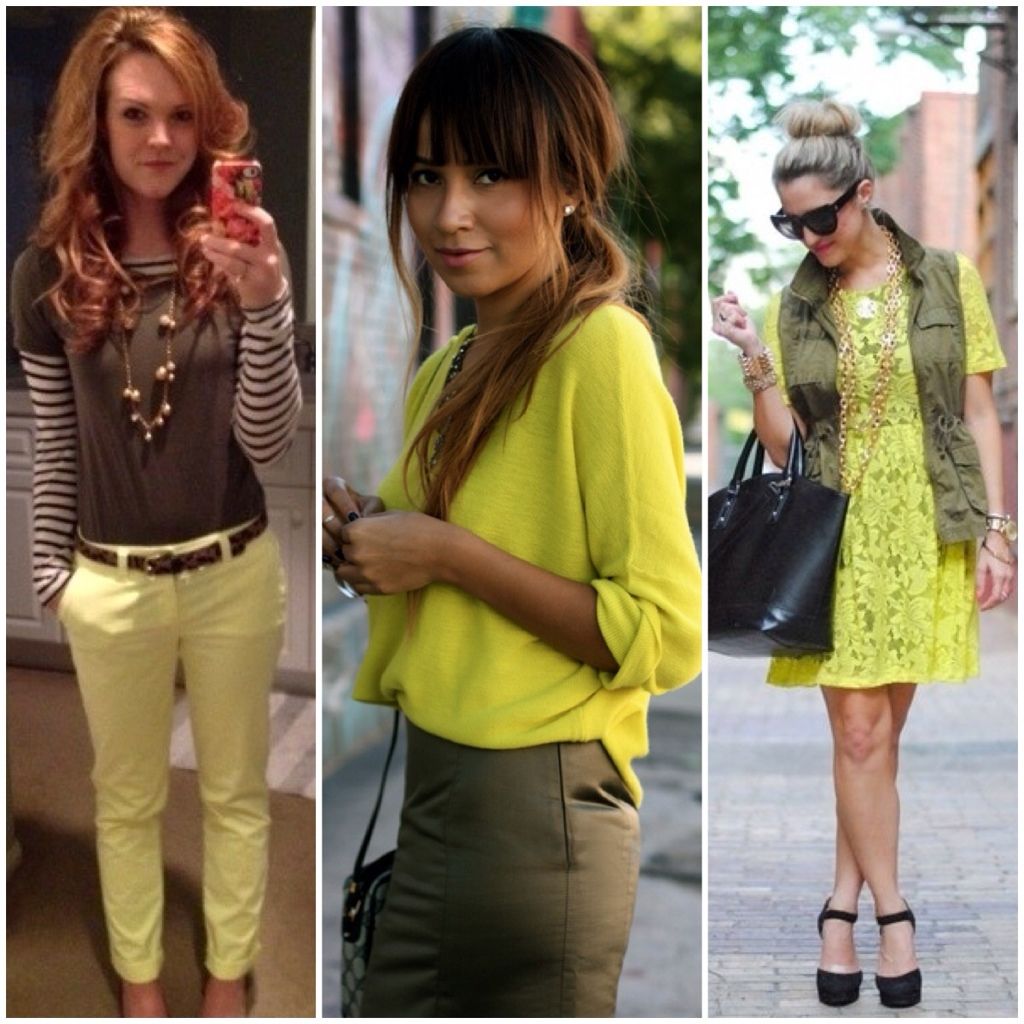 What do you think? Love it or leave it?