As most of my outfits start, I had one piece I wanted to dress around, which in this case was my striped sweater. I did a striped sweater search on Pinterest and came across this image.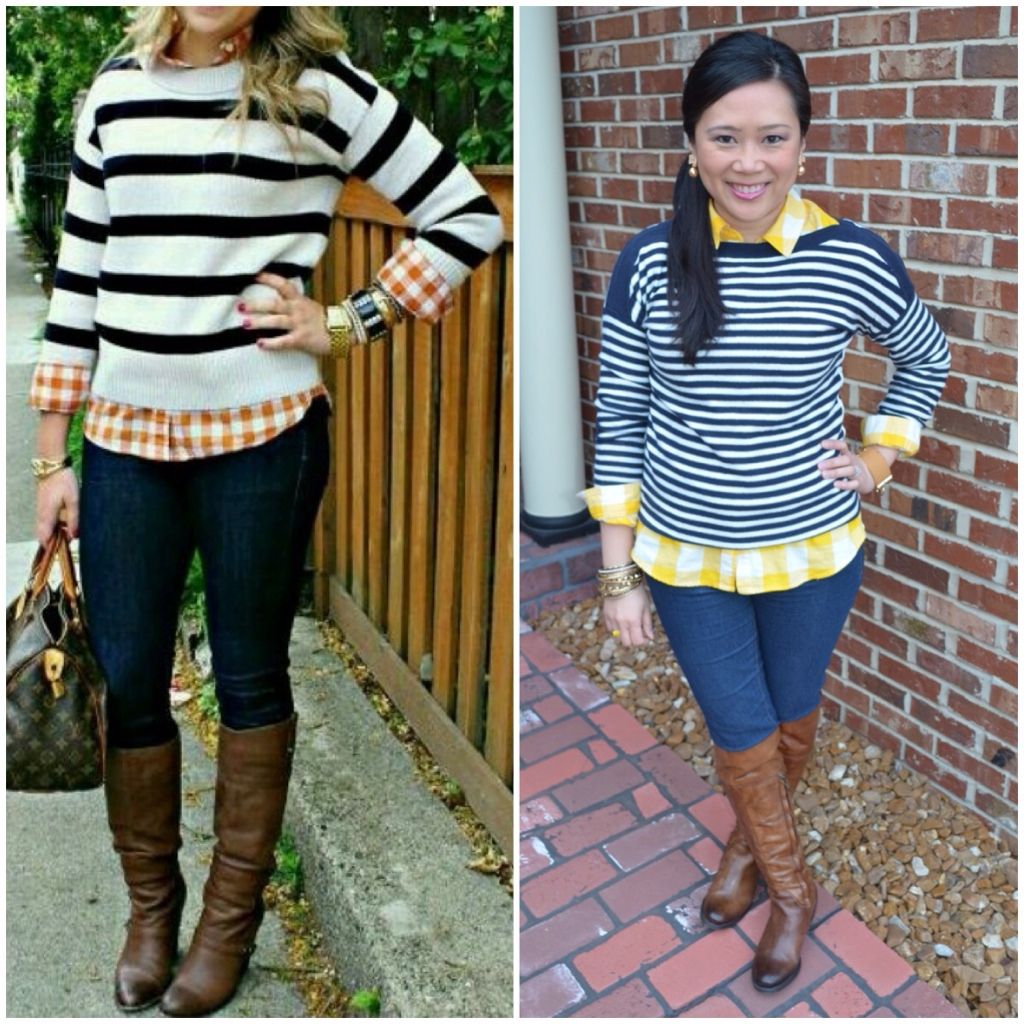 I have an orange plaid shirt I was going to wear instead to better match the photo, but the yellow was a happy pick me up. It really pains me to still be wearing knee high boots and sweaters. My limbs and toes are ready for warm sunlight! But, I suppose if I have to cling to my winter wardrobe a little longer, I may as well wear pieces I love. And I definitely love these boots. So much so that I have them in black also.
I added a stack of bracelets, leather cuff, and tied it all up with bow earrings. Oh, and I can't forget about my hot pink gloss. Crazy instant way to brighten up my face.
Misc Express and Forever 21 bracelets
Hope you guys have an awesome weekend! I am in Kentucky for my sister in law's birthday, so perhaps there will be guest appearances later. Hmmm.
Oh and it's Friday, so you know it's link up time over at Coffee Beans and Bobby Pins. I demand you to click below!