I woke up this morning and it was fuh-reezing outside. How is this right for almost the end of April?! I moved here from Michigan because of this very reason. Because I didn't want to still be struggling with cold come May. It was windy and in the 40s this morning and as I tried to pick out an outfit, I really wanted to wear a dress, but
I refused. And I mean refused. To wear tights and boots.
So, what does one do? I grabbed this shirt because the dots and orange give me a big happy. I truly didn't feel like wearing jeans, and not that leggings are really that much of an improvement, I hadn't worn these scuba front leggings yet, so I chose these. The hardest part was choosing shoes. I wanted to reach for my Report Marks booties, but I go to those a lot, and again, I'm on a boot ban! These Coach sandals are the next best thing because they almost look like a peep toe bootie, but not. We had all day department meetings today followed by a group dinner and
trivia, so I figured this would be a good day to night outfit. I suck at trivia by the way. Although I did correctly guess "Snow" as the artist who sang "Informer."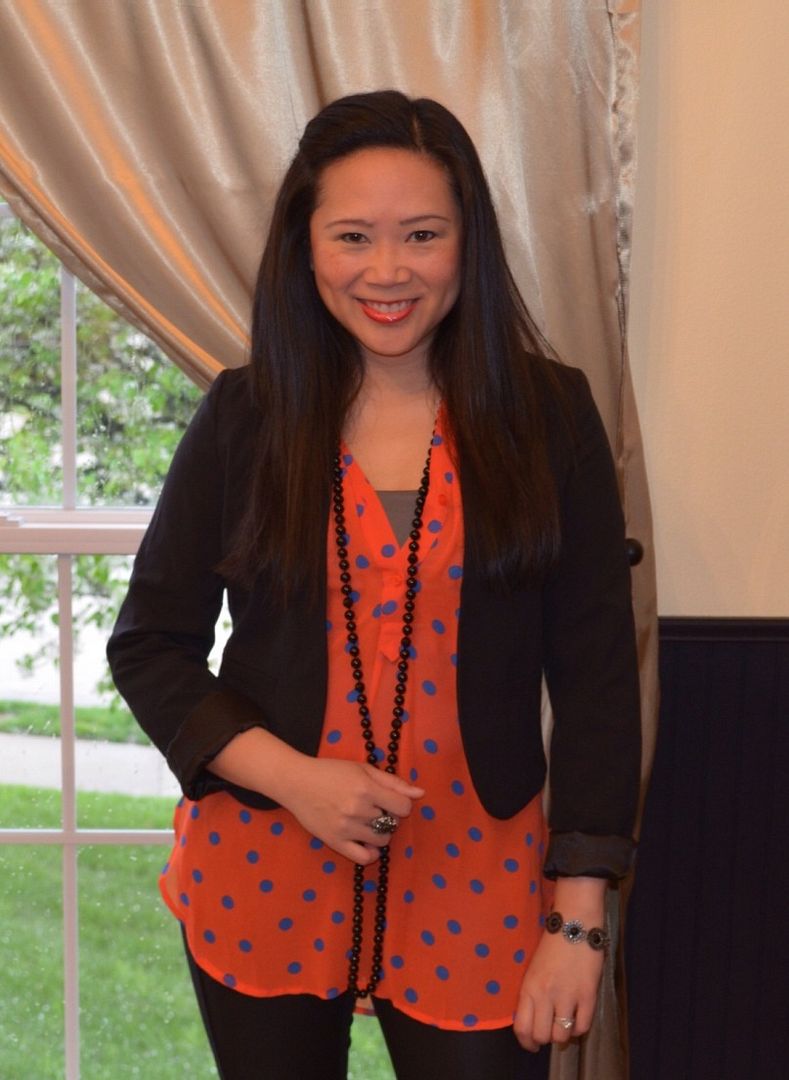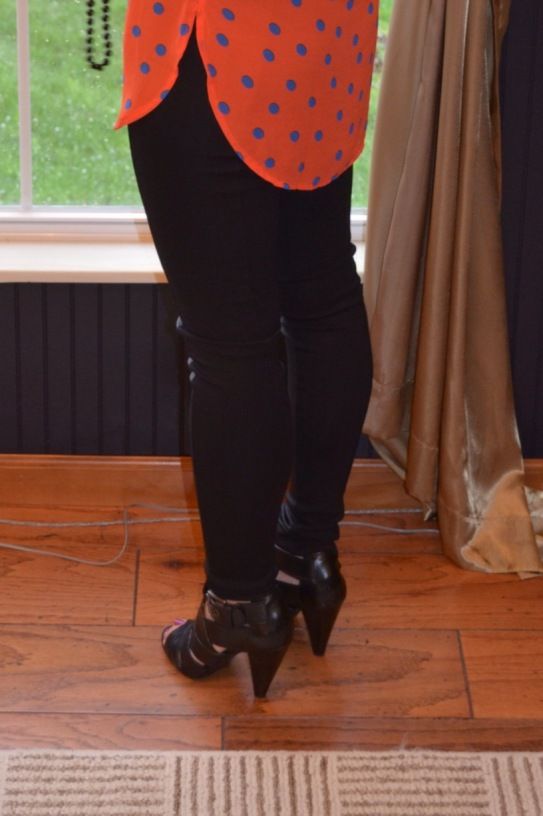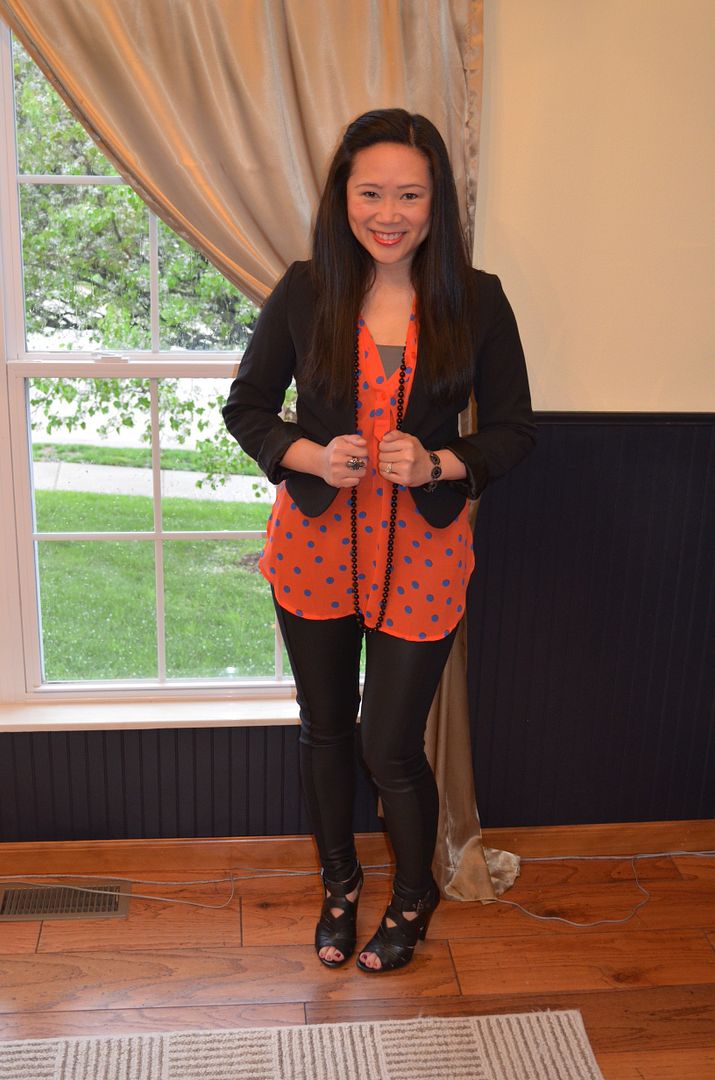 Stella & Dot necklace (option)
Express Bracelet and Ring