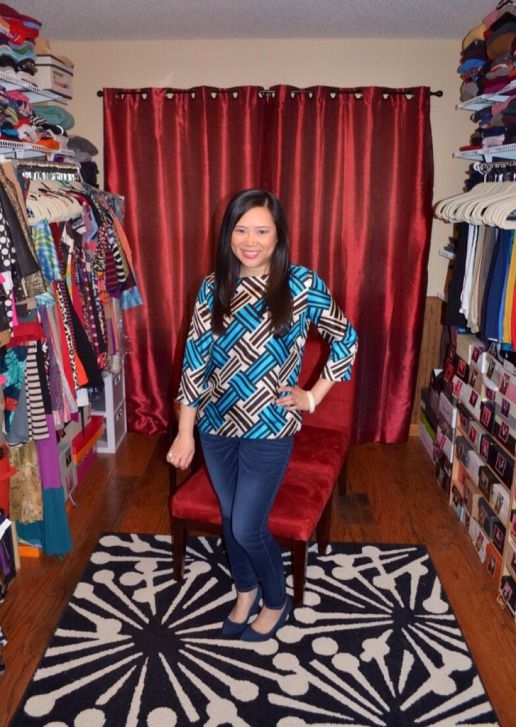 My husband has asked me before why I never take any outfit photos in my closet room. It's where all the magic happens, after all. And my honest answer is that it's been a bit untidy lately! Between my hectic travel schedule and having to pack and unpack, I admit that my closet room has been neglected. Not grossly neglected, but definitely not picture worthy.
This weekend, however, I was able to get some laundry done and get my closet room back in order, so I figured I'd go ahead and use it as my backdrop before it turns into chaos again.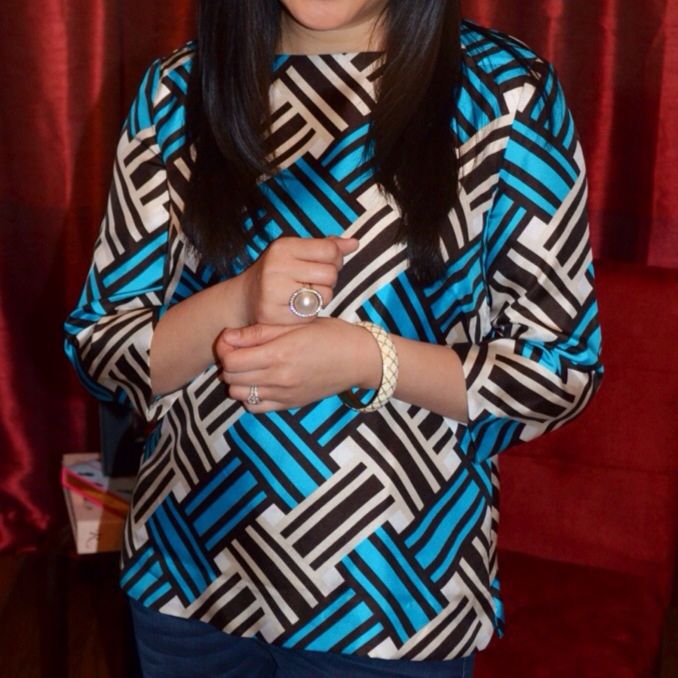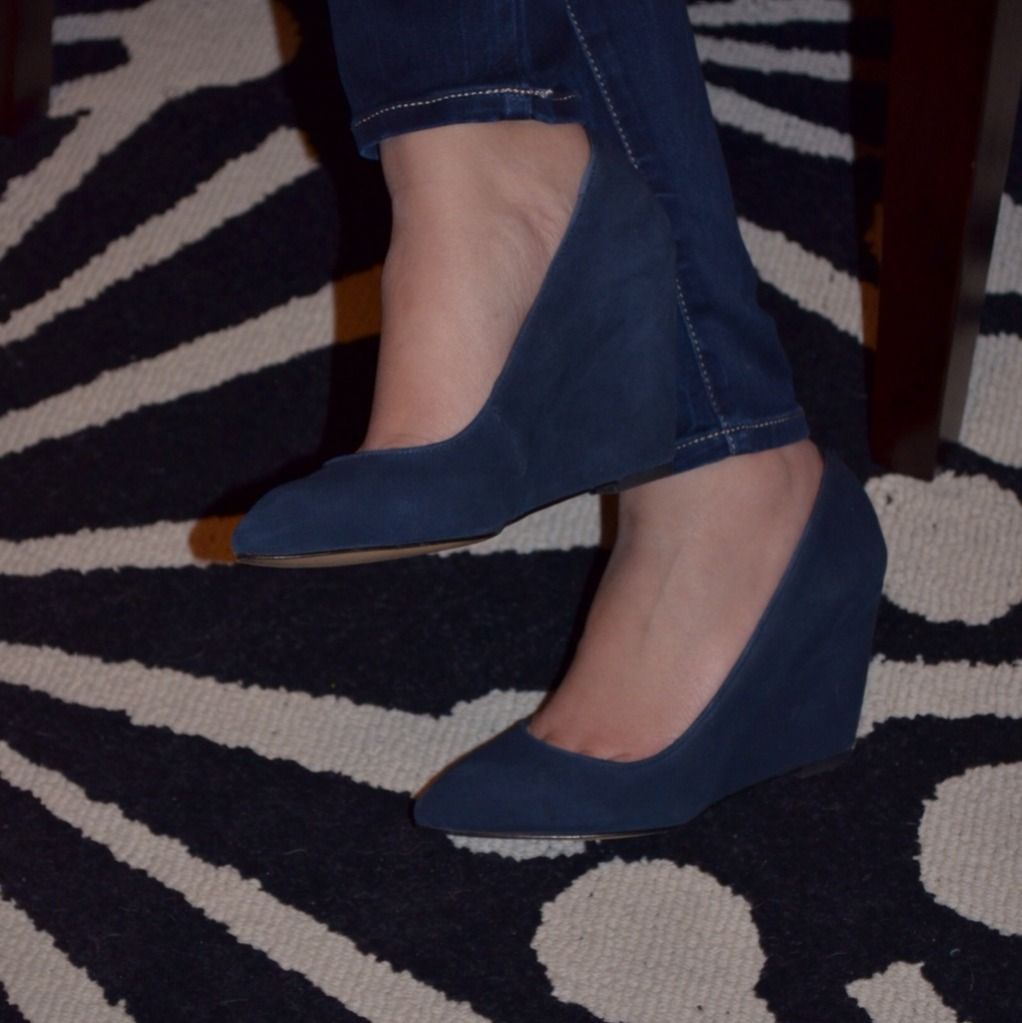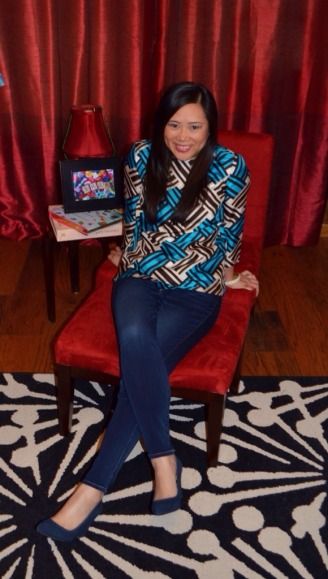 Franco Sarto "Impell" suede wedges (similar)
Milly is one of my favorite brands, but oddly, this top is the only Milly piece I own. I'm not sure why that's the case because I'm obsessed with so many things. Here are some of my current Milly cravings:
Mesh panel dress available here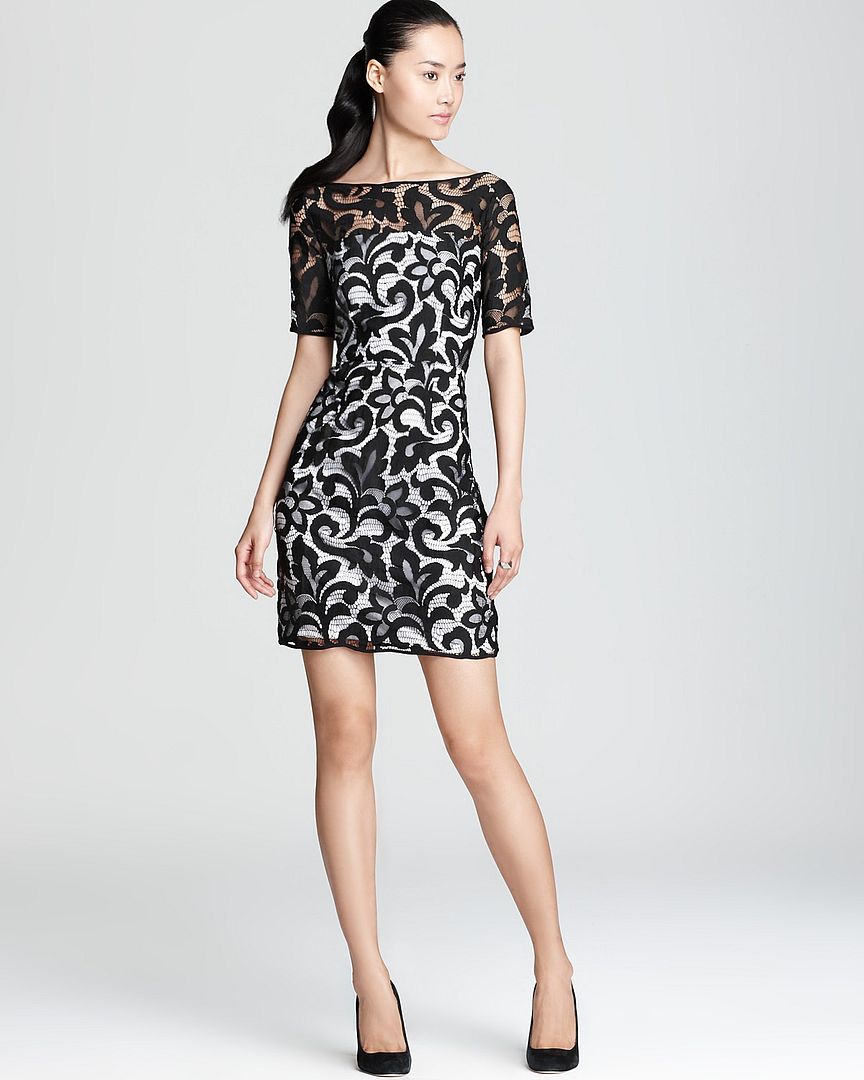 Elbow sleeve lace dress available here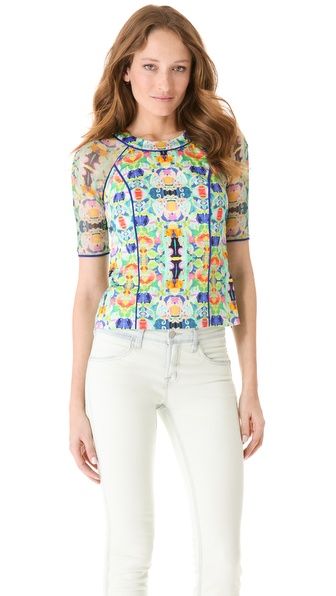 Mesh surfer top available here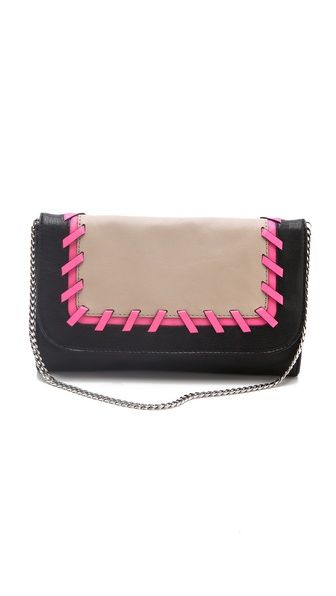 Sydney clutch available here
The geometry, the color, the print, the fit, a bit retro, and a lot bold - it's everything I love in one brand. Perhaps if I stopped getting myself distracted with shoes and Kate Spade (and Kate Spade shoes), that would leave me with money to invest in adding more Milly to my closet room collection!