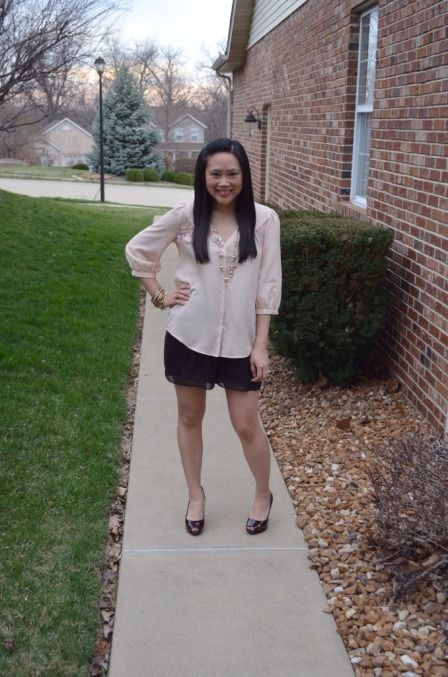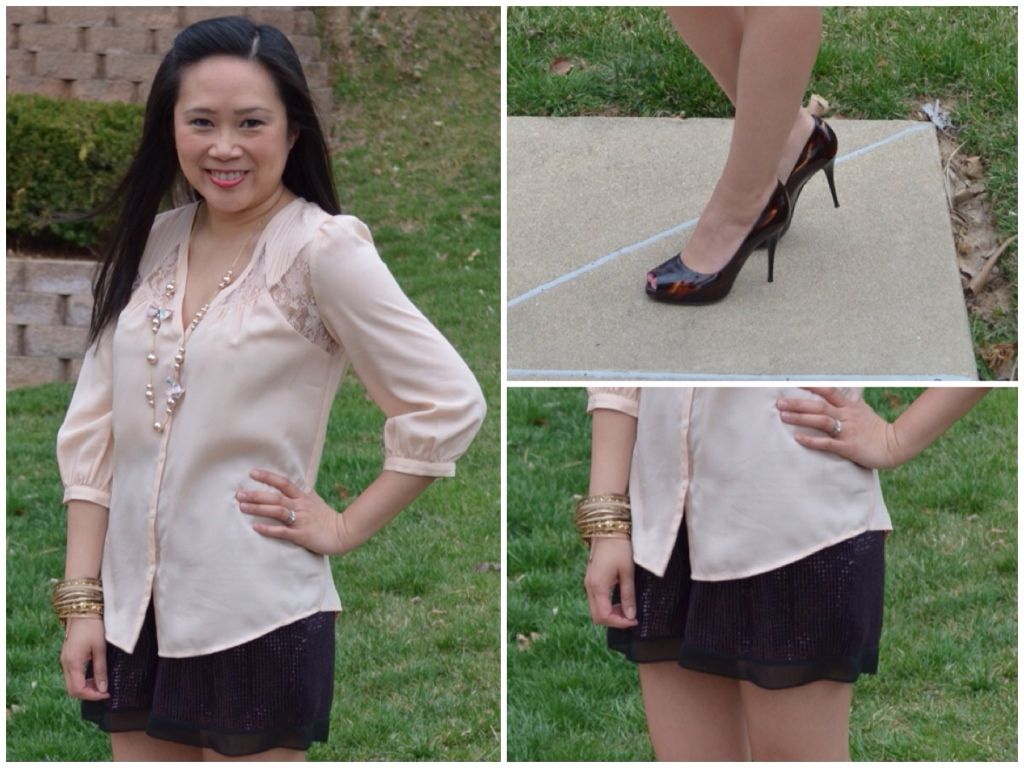 Frenchi chiffon and lace top (Nordstrom juniors) Sold out, but love this
Long faux pearl necklace (old, can't remember where from) (similar)
Well, it finally happened. We had an amazing weekend. It was a little on the windy side, but we broke into the 70s. Ahhhh! We had a friend's birthday party to go to. It was going to be at a marina bar by the lake. It was for H's friend, and while I've met the friend before, I had never met anyone in that circle, and honestly, H would only know a couple of people there himself. It's always such a struggle getting dressed for a get together with people you've never hung out with before because you have no idea what their outfit habits are like!
H asked his friend what I should wear and he said that the girls in his group like to dress up. I had on jeans, a cobalt peplum top, a tiny bubble necklace with the multi-color Prabal Gurung for Target lace-up heels, but the "like to dress up" comment kept haunting me. The thought of walking into the party with jeans and seeing everyone else in dresses made me uneasy. I'd always rather err on the dressy side than be the one person who is underdressed. Welp, turns out, I was overdressed. The majority of the crowd was dressed like they were going to a bonfire - hoodies and jeans. I kind of felt set up - like Elle Woods showing up to the party in a bunny costume. But that's ok, because these sequin shorts wanted to go out tonight and my legs needed some fresh air.
I'll close with a little panorama of our view - it was amazing. Hope you all had a great weekend!