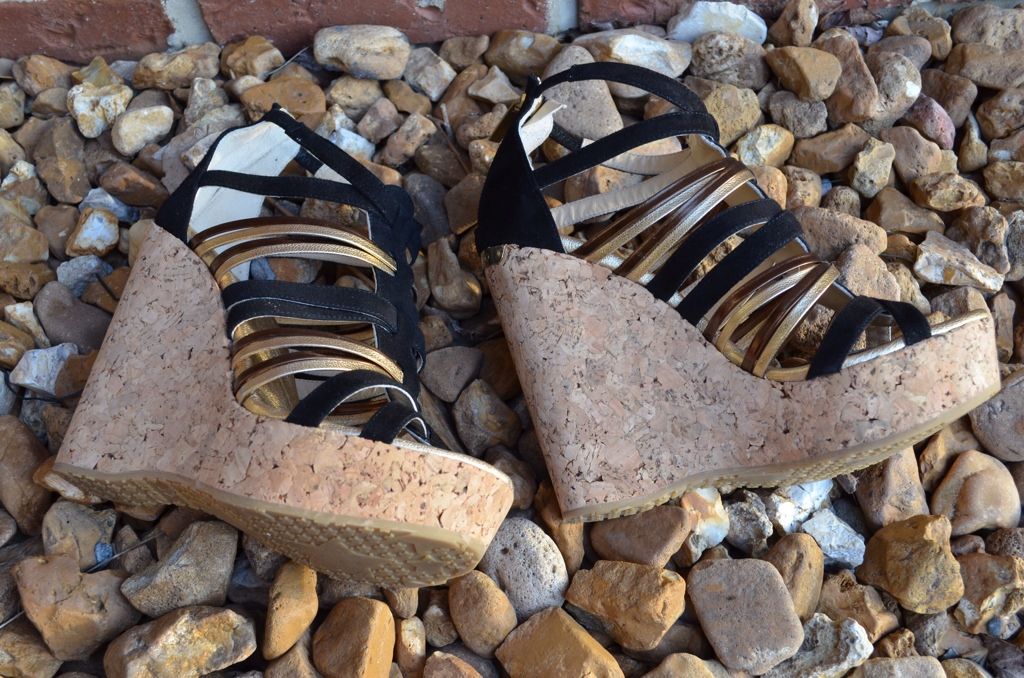 Shown with Foot Petals "Tip Toes" ball of foot cushions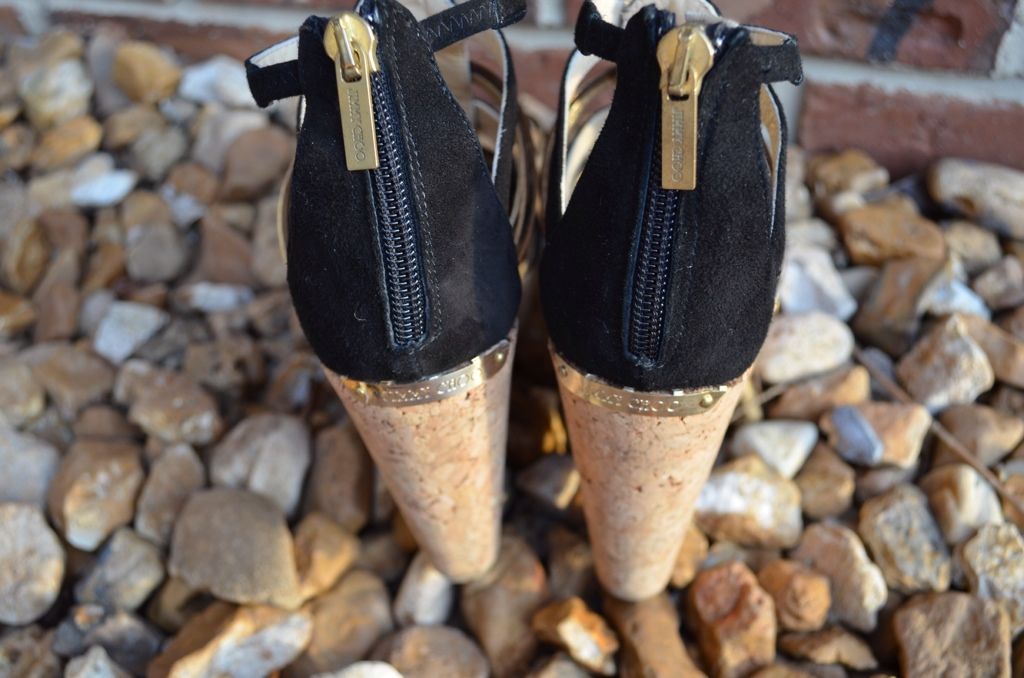 I know what you're thinking. That's a mega wedge. This is the only pair of Jimmy Choos I own actually. They were on sale for half off near the end of last summer at Nordstrom. My SA had brought them out for me, and I was on the fence about them. Well, I loved them, but I didn't know if I was wearing sale goggles - was the wedge too ridiculous? I had 3 or so days to make my decision. They were actually going on sale later that week, so if I decided to get them, she wouldn't charge my card until they went on sale. So, I pondered it for a bit, and in the end, obviously, I decided to get them. I absolutely do not regret it at all - I have gotten quite a lot of use out of them. They're so lightweight, and despite the heel height, very comfortable. Plus, they are very versatile given the black suede and gold/copper metallic accents. Since I was able to get a pedicure this weekend, my feet were finally acceptable for open toed shoes, and these were the first ones I reached for. I was super pumped (or should I say corked, ba-da-bum) to break these out for the season!!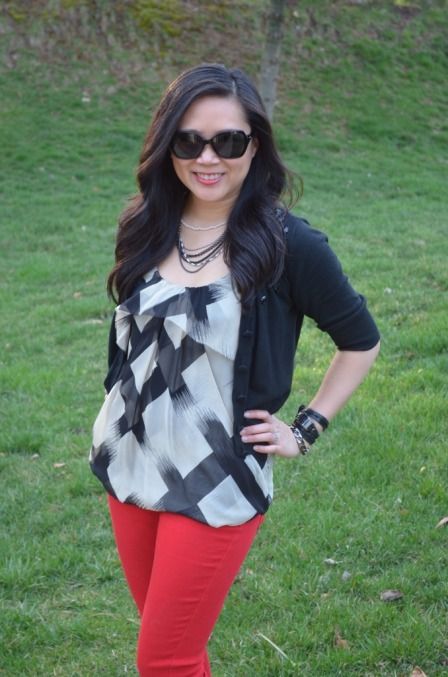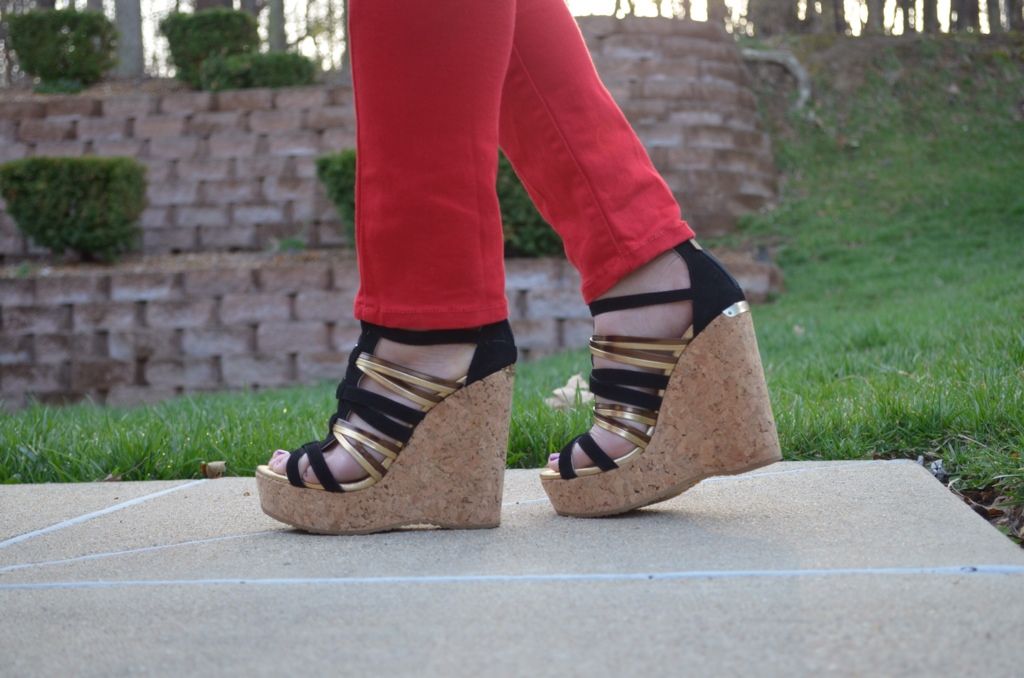 Linking up with Kayla for My Style Monday and Amy plus Amber for Friday Five.
Click below to check them out!
"