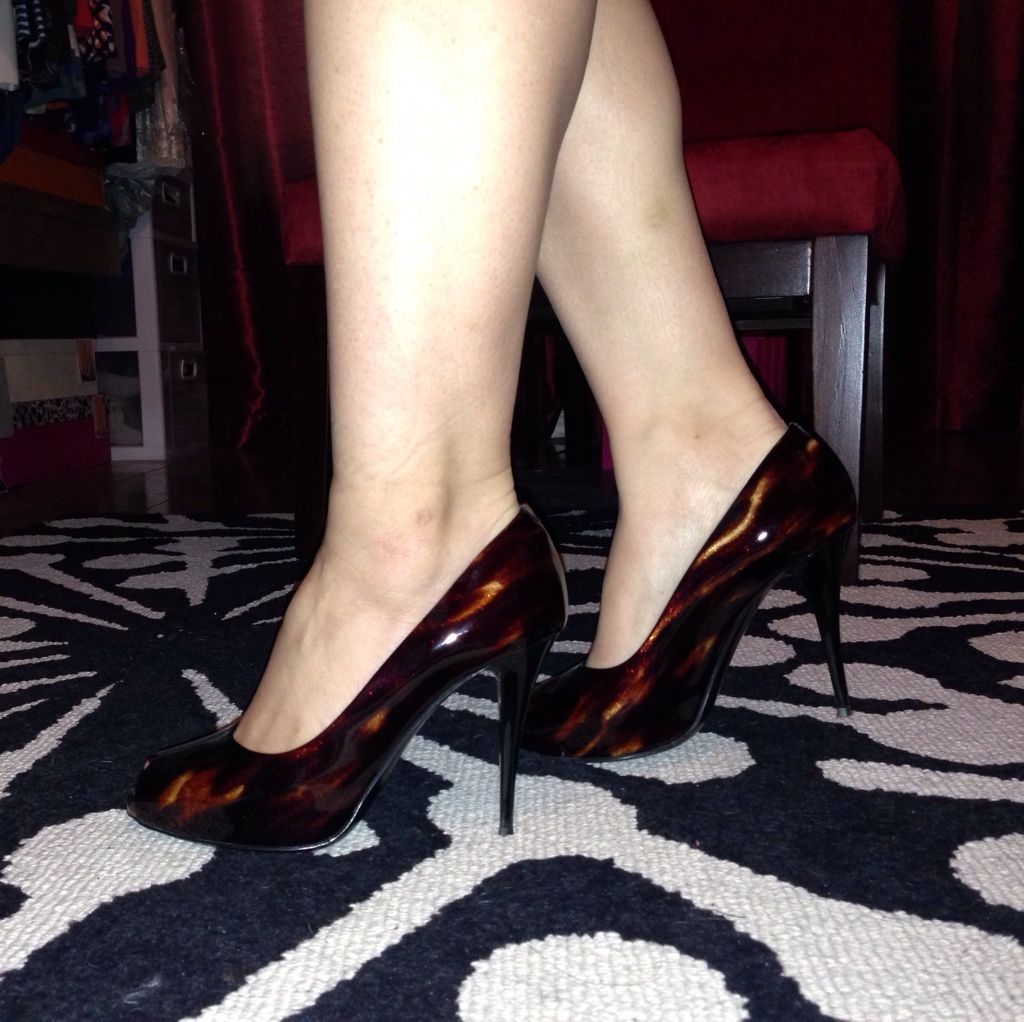 So, I'm taking you back to my roots. I use the term "roots" lightly, because this was only about 3 years ago. This was my first time splurging on a pair of shoes. Like really splurging. It was actually a birthday purchase. I was at Saks looking around - the usual suspects were there - Manolo, Jimmy Choo, and all their friends - but nothing was *jumping out* at me. I wanted something special. Something that had staying power. Then I saw these. And they seriously took my breath away. I mean, look how the light plays off of them. The subtle tortoise swirl pattern, red flecks making them even more sparkly than the patent already made them.
Then I tried them on. I die.
Of all the designer pairs of shoes I own, and actually, of all the heels I own in general, these are the most comfortable right out of the box. Which is kind of amazing considering these are patent leather, as patent tends to be stiff and can take forever to break in. But not these. These fit like they were made for me. I did add some Foot Petals Tip Toes ball of foot pads to them, but that's really just to allow my feet to last twice as long in these shoes as usual. I've worn them to a wedding reception, danced all night, and never took them off.
They didn't have my exact size in the store, so they had to ship them to me from a Saks in Florida. I wanted to share with you the "reveal" photos I took as I opened the box when they arrived. This was back in the days of the older iPhone, so the pictures are pretty raw, but I still love looking at these and reliving my excitement.