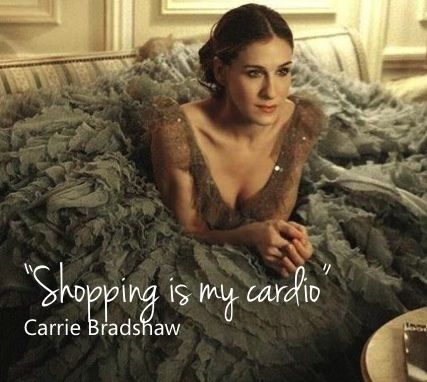 Katie over at the Style Diary wrote this post after seeing this video by Julie G on YouTube. I thought this would be a fun bandwagon to jump on, and it gives me a chance to tell you guys a little more about me (that you couldn't already figure out.)
1. Gluttony: What do you own in excess of extravagance in your closet?
Um, definitely shoes.
Now that I have my shoes in cabinets, I definitely think twice about buying a new pair because the real estate is valuable! Right now I'm practicing the rule of getting rid of a pair if I decide to buy a new pair.
It's been about a month since these shelves were put in place, and I just ordered my first new pair last night.
We shall see how that concept goes...

2. Greed: What type of clothing do you always have a desire to buy?
I always turn to shoes and dresses. I totally agree with Julie's statement in her video that shoes are great because they always fit even if you gain or lose weight. And dresses are just so easy. They're really more effortless than people give them credit for!

3. Sloth: When you are getting ready to go somewhere but feeling too lazy to find something to wear, what is your go-to outfit?
In the winter, it would be something like this - tunic/dress with leggings/tights and knee high boots:
4. Wrath: What makes you angry when shopping?
My absolute biggest shopping pet peeve is bad customer service. I hate it when I walk into a store and *know* that a sales associate has seen me, we may even make eye contact, but they don't physically acknowledge me. They either look away or act as if I'm not even there, but then proceed to greet every other person that walks in after me. Even if I love the store and I'm on a mission to buy something, I will walk right out of the store if that happens. It's customer service 101 in my opinion.

5. Envy: Which celebrity's fashion sense or style do you most envy?
Kind of random, but I'm pretty sure I have a girl crush on Mila Kunis. She looks great in everything she wears, and she has the best hair.
If we are talking about bloggers, my favorite "everyday" blogger is Jenny from Crazy Style Love. I swear I've bought so many things after seeing them on her. She's so fun!
And if we are talking money-is-no-object blogger, it would be Wendy from Wendy's Lookbook. I would take her wardrobe and photographer in a heartbeat!

6. Lust: Which store's outside appearance do you find most physically attractive, drawing you in?
Kate Spade. This picture says it all. How could this *not* draw me in?!
7. Pride: Out of all the outfits you have put together, which are you most proud of?