Wow, I am ridiculously behind with my blogging. I'm not sure how the weather is where you guys are at, but we basically switched from winter season to tornado season overnight. We've had thunderstorms off and on throughout the week. On Thursday, we lost power from 7pm to 12:45am. I thought I'd still be able to blog since my laptop was fully charged, but duh, the husband reminded me that losing power means losing the internet. SO, I had to skip my post Thursday. Then on Friday, I had big plans to blog again at night, but we were under a tornado watch. We hunkered down in the basement, and I figured I'd preserve my battery power on both my laptop and my phone just in case. It was still storming when we woke up this morning. No rain right now, but just in and out of cloudiness all afternoon.
OK, so now onto the pinspiration.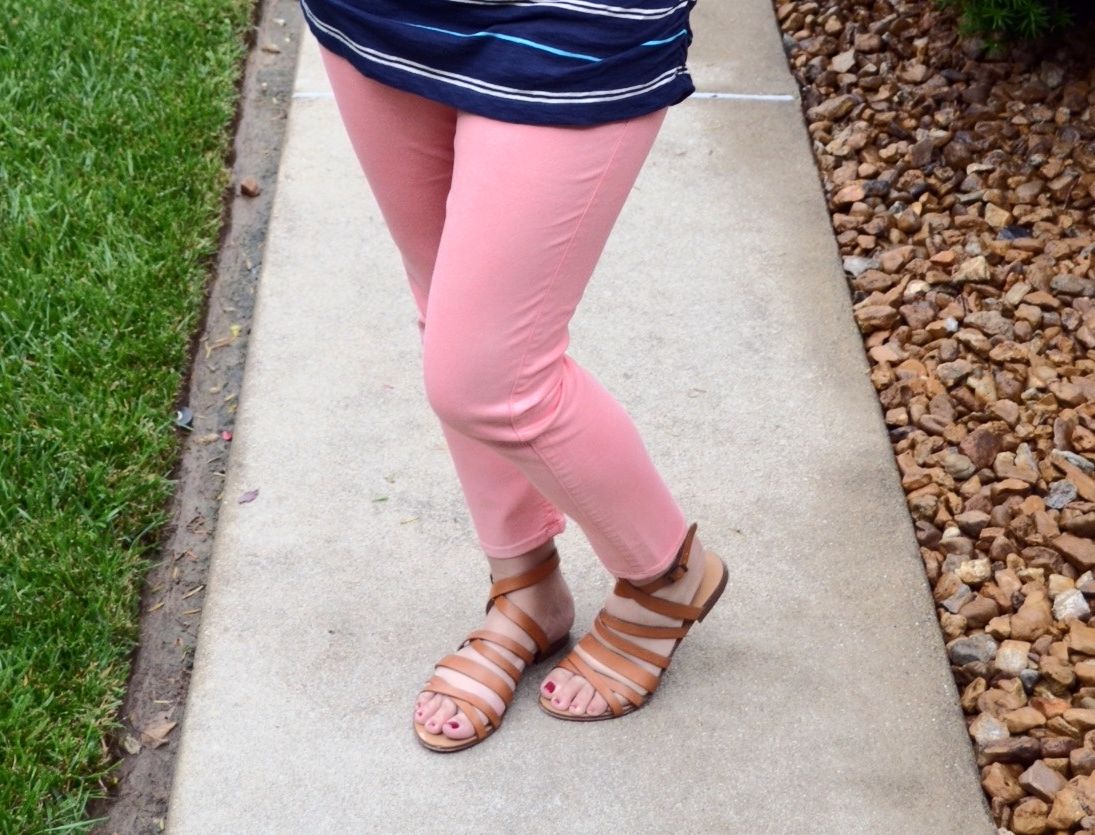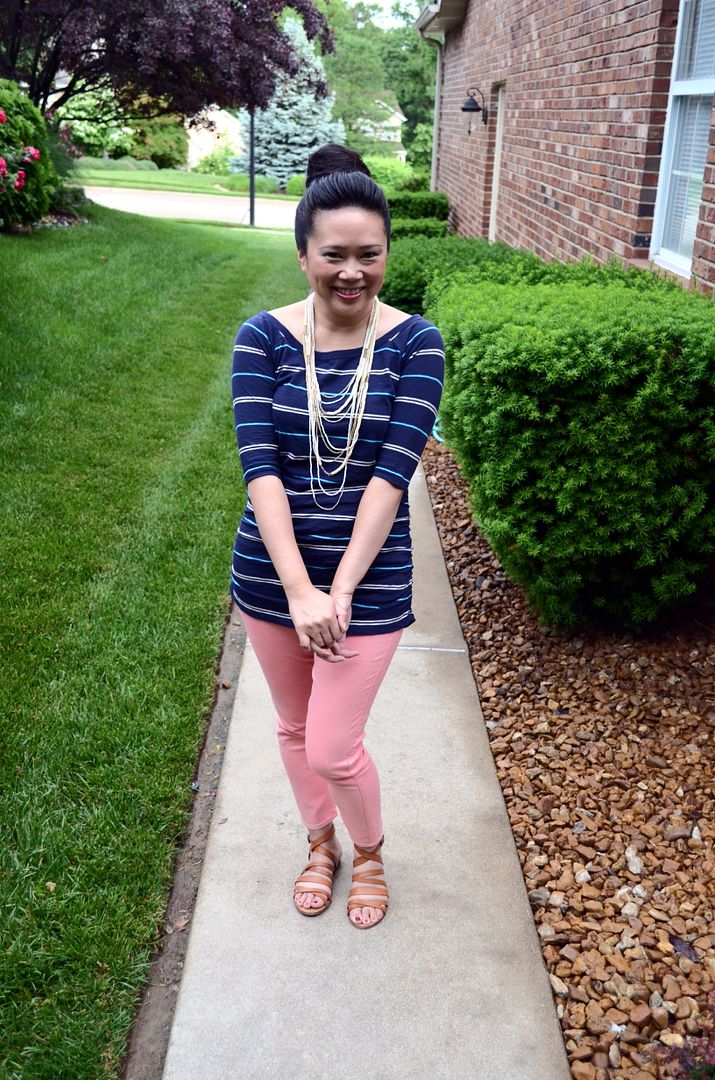 7 for all Mankind coral skinnies (option)
Being without power that night made for a very tired next morning. We had fallen asleep in the living room, and woke up to a house full of lights right before 1am. Why didn't we flip the switches off as soon as we lost power, you ask? Well, the lovely owners of this house before us decided to make every. Single. Switch in the house a 3-way switch. So, we'd have to remember exactly which lights were on at the time we lost power in order to switch them off (in other words - flipping the switch in the down position doesn't necessarily mean "off.") I ramble about this because I was tired and lazy getting dressed the next morning. 5:30am came really fast, and I decided to just go super casual. I skipped the denim jacket because a) it's been hot and humid like whoa and b) I just wore my denim jacket
last week
. Yes, it's a denim jacket, a staple, so perhaps it's just me being overly self conscious for repeating something like that in a week's time, but... I've been told that I'm an odd duck. :)
Whew. Hope everyone is keeping safe wherever you are!