Franco Sarto sandals (old)
I'm a little tardy with this post, and I ended up missing Sunday's, too. Oops. But if you must know, I was busy screaming my brains out Sunday night at The Package Tour. What is this I speak of? It's the tour featuring Boys II Men, 98 Degrees, and NKOTB. The little number above is what I wore to the show.
Yes, I was the teenage girl crazy obsessed with NKOTB. Then along came NSYNC and I fell even harder for them (still crossing my fingers for *their* reunion.) When NKOTB did their first reunion tour a few years ago, I thought, meh, I'm over it. But then at the at last second, I decided to buy tickets, and let me tell you. It's like riding a bike. Seeing them together, hearing them sing the old school songs, made everything rush back to me. I told H's cousin when we went to the second tour together that the only difference with us now and then is that we make more money now. It's totally true. Let's just say I'm hoarse today as a result of my incessant screaming.
This year they are touring with Boys II Men and 98*. Boys II Men started promptly at 7:30. They played a few songs - there was no set change, and the lights didn't even come back on - then 98* came right out. I loved Boys II Men back in the day! And apparently so much so, that I had all their songs memorized by heart even though it's been awhile since I had heard a lot of them! I really didn't think my voice was going to make it for NKOTB, I was already losing it after Boys II Men.
As for 98*, I always thought they were good eye candy, but I didn't really listen to their songs all that much. However, I still enjoyed their set so so much. SO MUCH.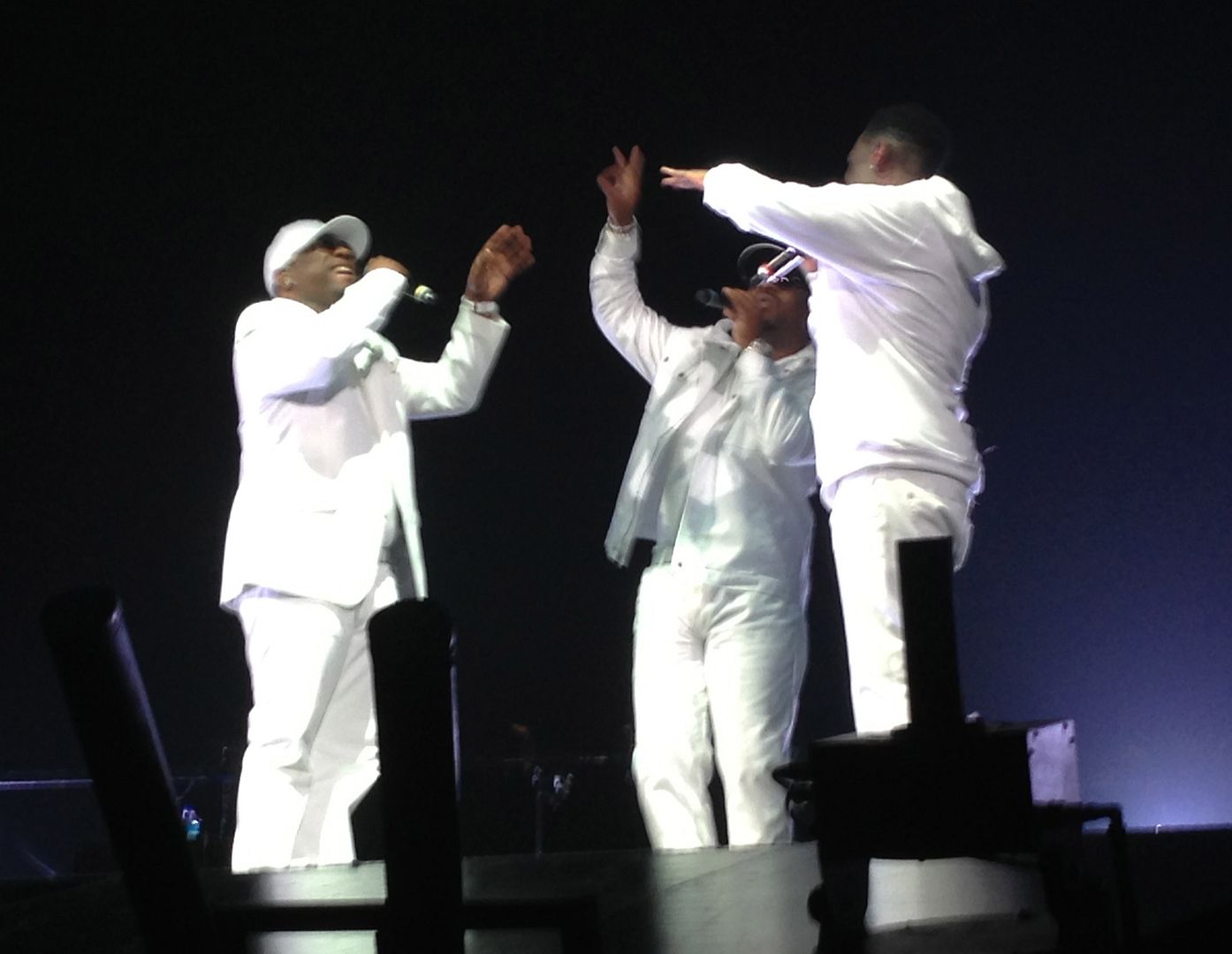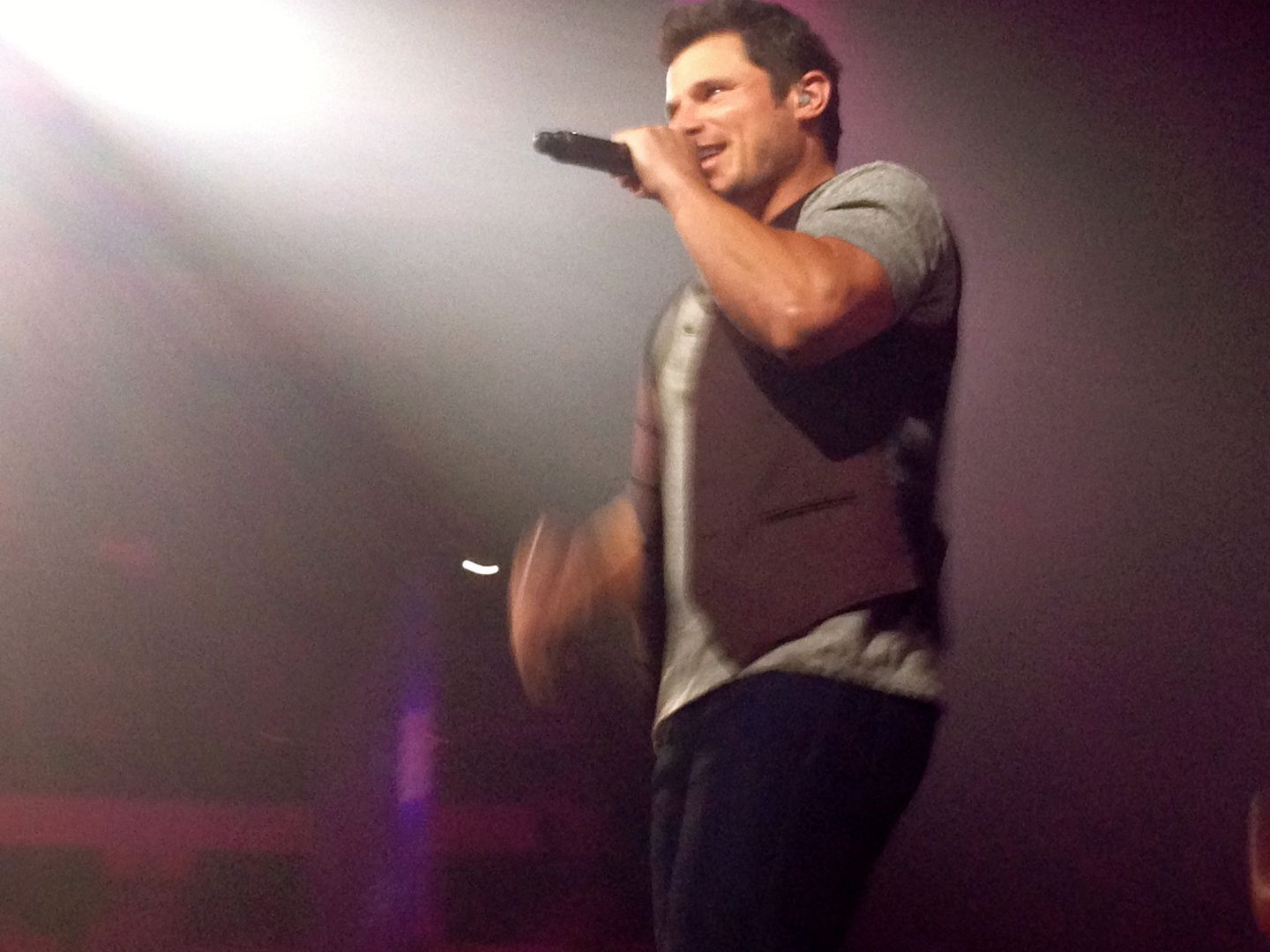 The main stage was set up at the center of the arena. The band was situated on the front stage, where the group also performed on and off throughout the show. The front stage ramped down to a barricaded walkway that led to the main stage, and our seats were situated on the aisle right at the foot of this ramp. At first I was a little disappointed because they'd have to make a conscious effort to walk to the side of the ramp to come touch us, but once the concert started I realized it was so worth it. We were THISCLOSE to that front stage. And THEN! At the end of the 98* set, Drew Lachey walked around to us to touch our hands and say bye. DEAD. I DIED. I touched a 98 Degree? What? And this meant there was hope yet of me touching a New Kid. I've touched a few NSYNCers, but no New Kids to date.
Welp, all of my teenage girl dreams came true. I didn't just get to touch "a" New Kid, I got to touch all of them, some of them more than once! It was a bit surreal and crazy and awesome all at the same time!! There was an exit/entrance under the stage for their wardrobe changes on either side of the ramp, so every time they came and went, we had a 50/50 chance of them walking right by us again. But, at the very end of the show, a couple of them walked down our way, specifically to say bye - they're really good at spreading themselves out and making themselves accessible to their fans. Jordan made it a point to make eye contact with everyone he was shaking hands with. I had his gaze for a full second, and all I could say was, "um hi!" followed by giggles.
As for the actual show - it was amazing, but I wouldn't expect anything less. They played a good mix of old and new, and they even covered a few songs that weren't theirs. It was so great! And actually, to prove my point, the person I took with me is a few years younger than me and hadn't really listened to any NKOTB songs ever. But she had SO MUCH fun - she couldn't stop telling me how awesome it was, and at one point, I almost took a picture of her because she just looked in awe and happy all at the same time while taking it all in. Seriously recommend this show if you have a chance to see it. Like seriously. Buy your tickets now, dammit!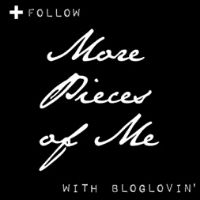 Linking up with Tori.