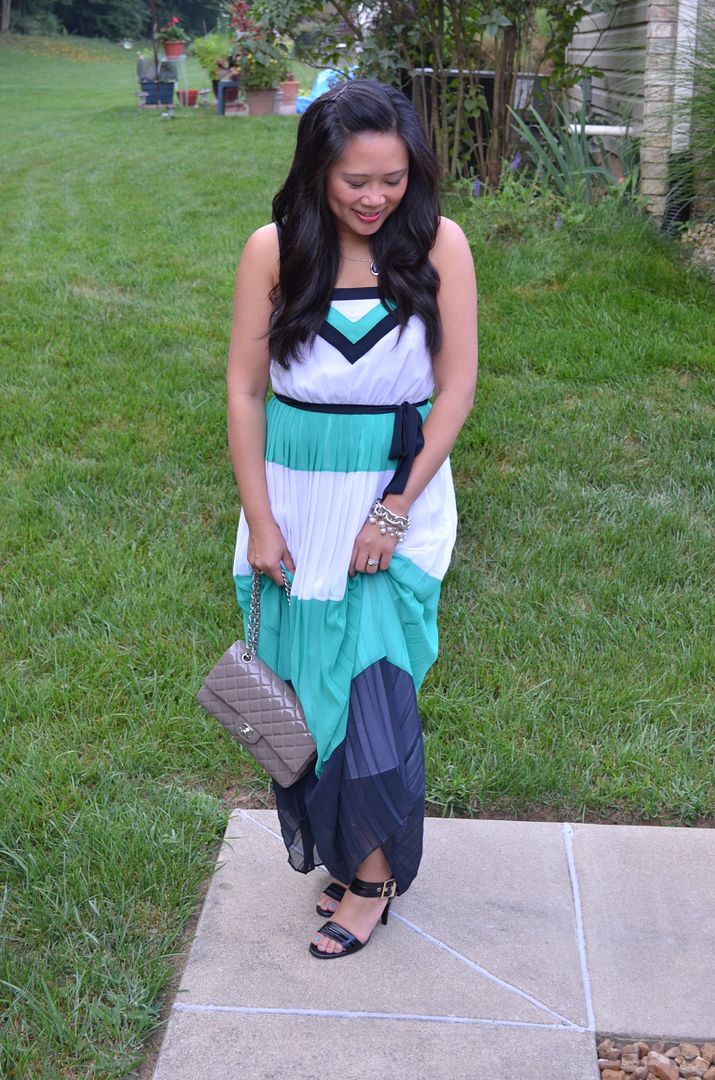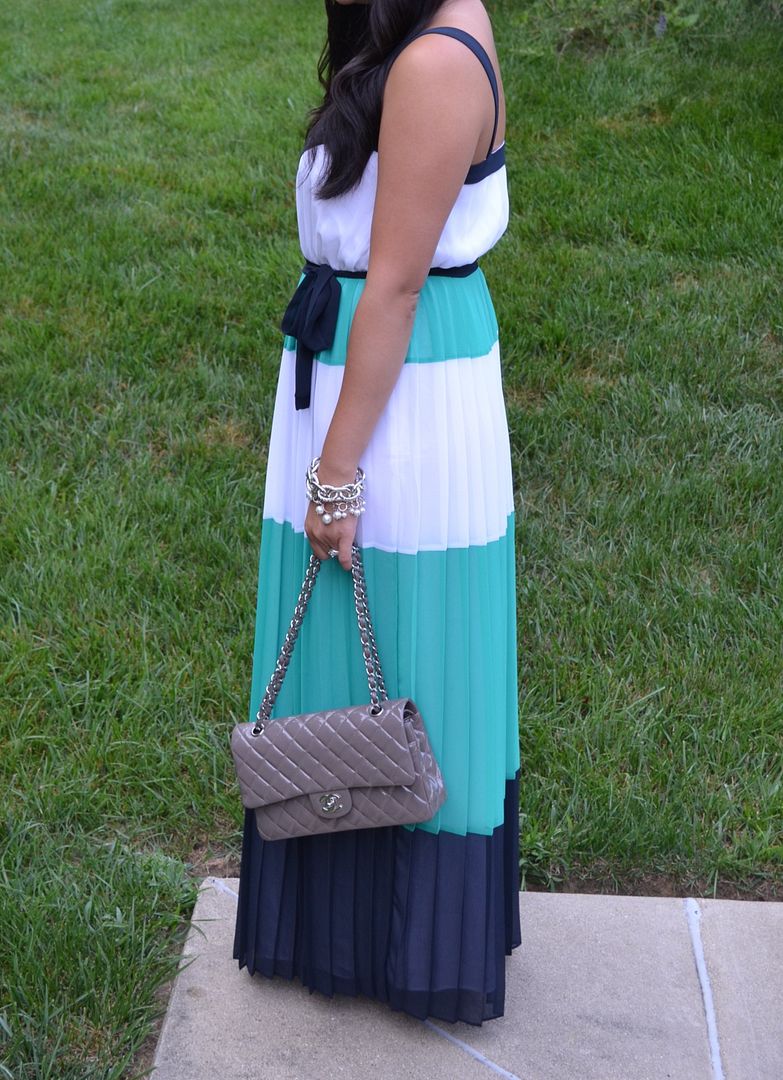 Banana Republic/ Milly Collection colorblock dress
Premier Designs bracelet (option)
Alex Marie (Dillard's) sandals (option)
I ordered this dress as soon as the Milly Collection was released on Banana Republic's website. So why oh why has it taken me this long to wear it? No idea. I was originally saving this for a special occasion.
Normally we have a slew of weddings to go to over the summer, but we have exactly zero this year. So,
I thought about wearing it to my sister in
law's baby shower,
but decided to go with a floral dress instead. I then took it with me to San Antonio last month and planned to wear it for our family dinner, but then decided to just go causal in shorts and wedges instead. My next intention was in Chicago, but I found an excuse to not wear it then either. Not for any real reason, it's just odd the way your appetite changes for certain things. I finally realized I was just being ridiculous and needed to try it on again. I did just that this morning, and just like that - I fell back in love with it.