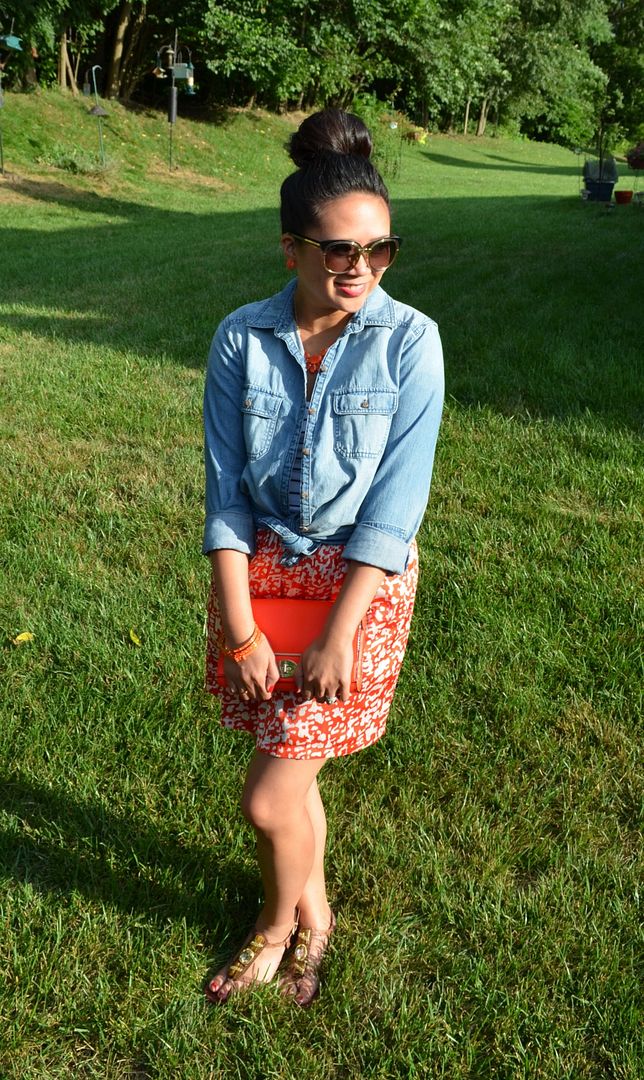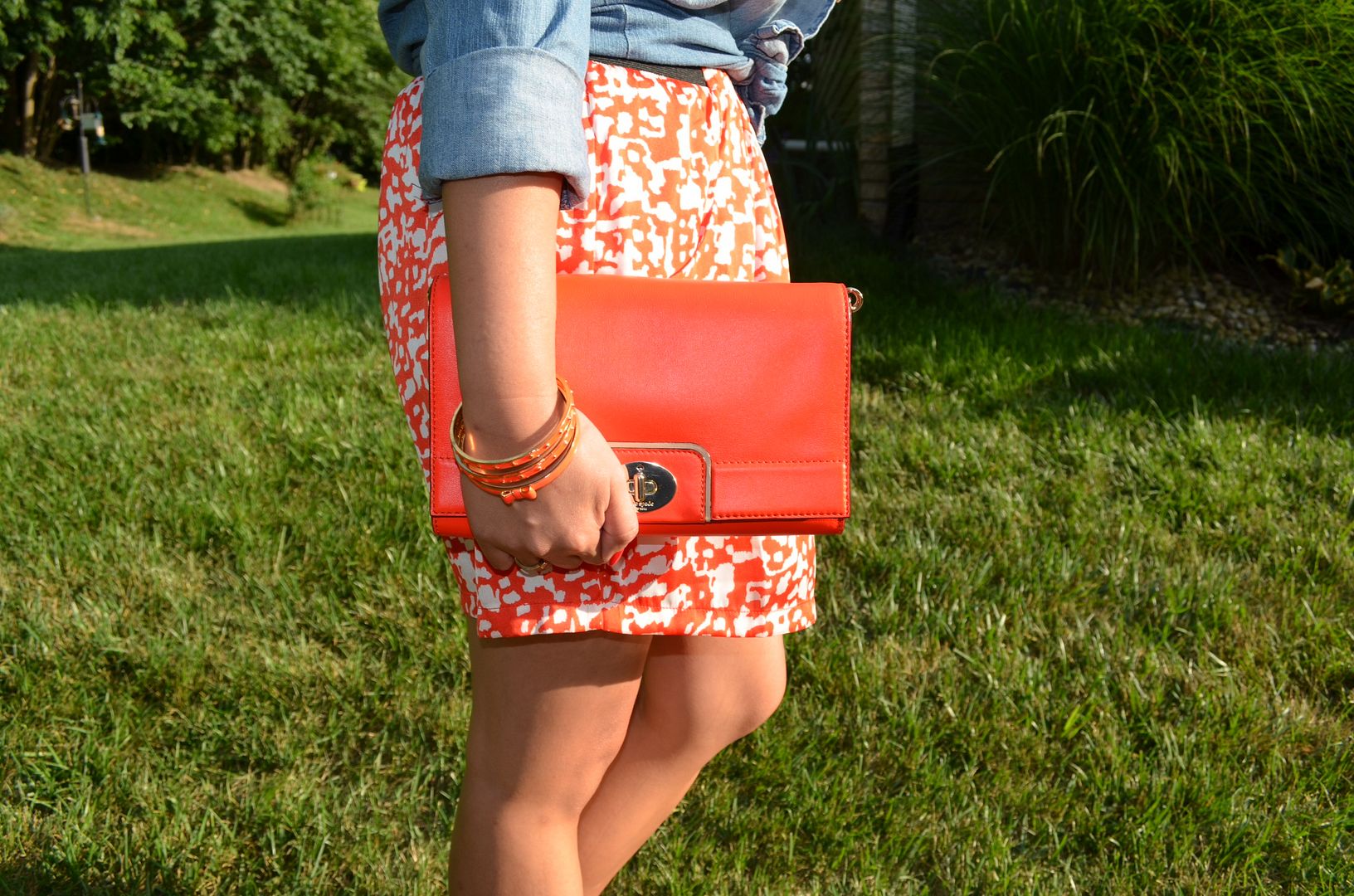 Kate Spade outlet bag and bangles
Antonio Melani sandals (old)
It's such a wonderful thing creating new outfits around old pieces. The only thing new about this outfit are my Kate Spade outlet accessories - the bag and bangles. This skirt has been in my wardrobe ever since I first discovered Francesca's. I usually pair it with black or ivory on top, but today loved the idea of wearing it with stripes. The tank felt a bit too bare to wear for work, so I threw on this distressed chambray and just loved the pop of orange against it. I honestly felt like I was wearing a whole new outfit, and it made me feel good.
The beagle decided that she wanted to make a blog appearance, so here she is! She is a rescue, and yes, she has a chunk out of her ear. No idea what her story is, other than she must have clearly been beaten judging by how timid she is around, well, anything and everything. She is
the most terrified thing you will ever meet, but once she is comfy with you, she is the sweetest, silliest, happiest dog ever.