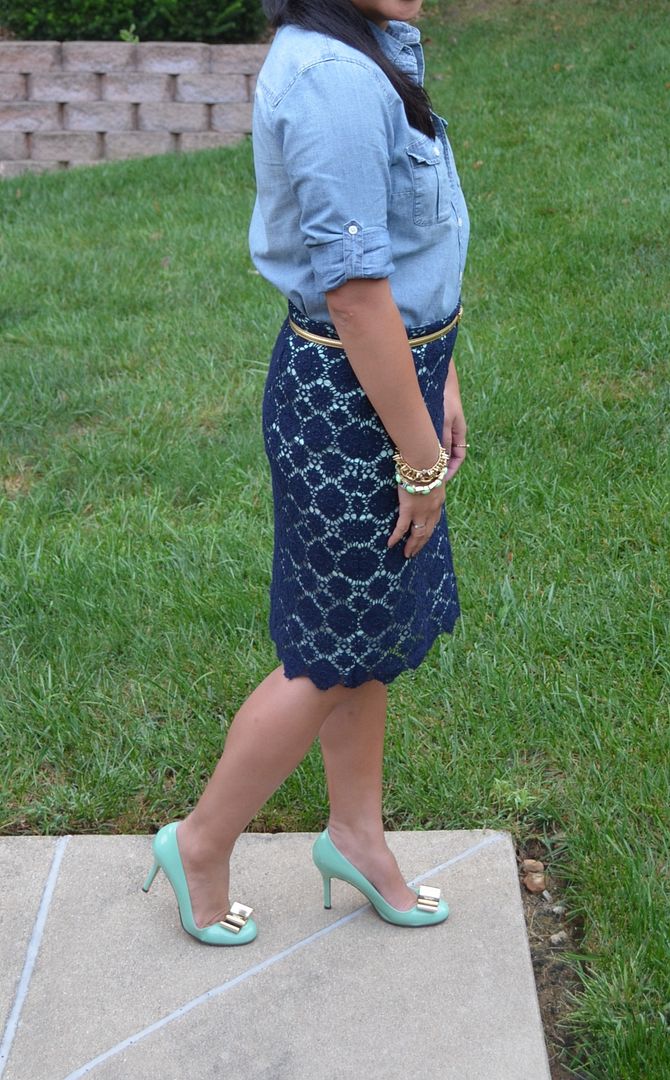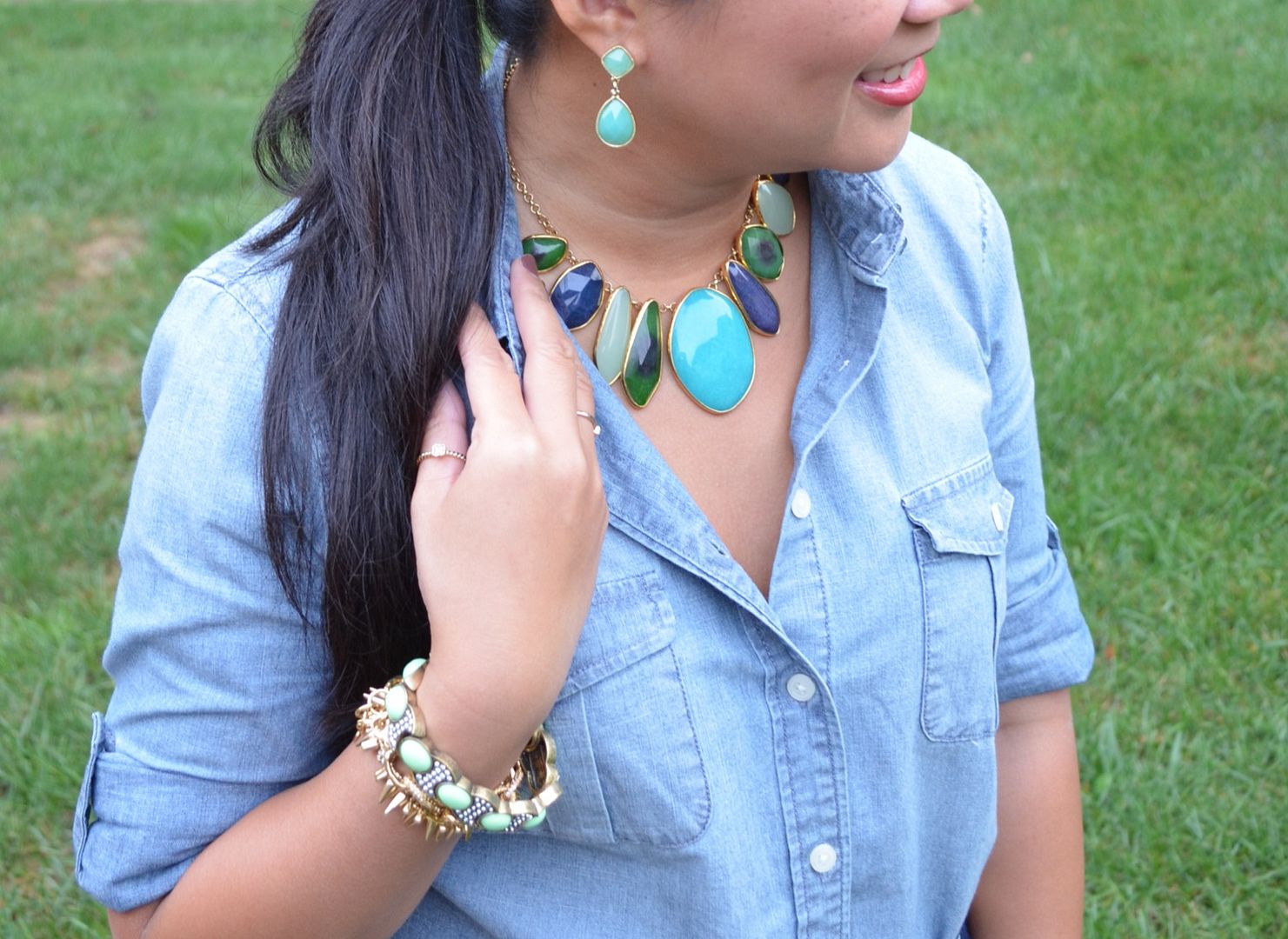 The last time you guys saw this skirt, the grass was a little greener, and my shoes were neon - click here if you'd like a refresher. I'm sure this isn't the last time you will see it either - I'll need to do a winter outfit with it, too! Today's outfit doesn't really have one focal point like those neon heels were; I decided to just level the playing field and pull from the mint lining of the skirt. Initially, I planned to wear my suede oxfords with this, because I love the way oxfords look with bare legs.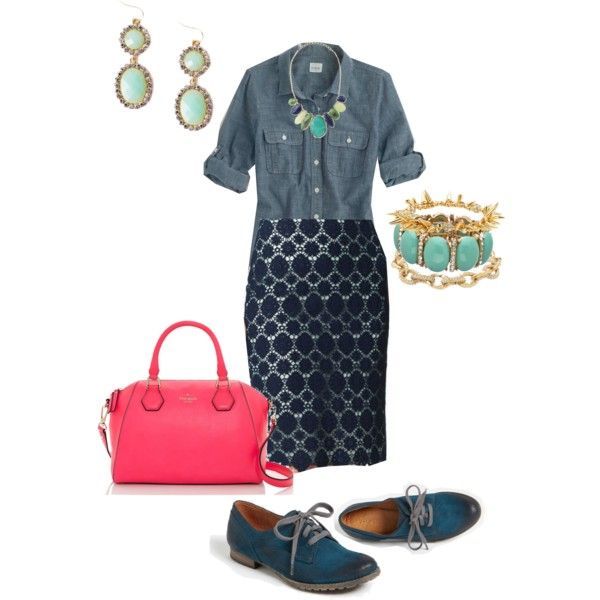 Cute in theory, right? I was excited about my Polyvore and everything, but this morning, when it came time to turn my Pinspiration into reality, it was awful.
I do pride myself in saying that all the outfits you see on my blog are actual outfits I wear in real life. I've said it a couple of times already that I always feel lucky that I can truly wear whatever I want to work. That being said, knowing that I will be posting outfits for you guys does definitely influence my decision making process to a certain degree - I'd be lying if I said it didn't at all. Sometimes I will take risks, especially because of this blog, but I gotta cross the line somewhere.
The shoes were hideous with the outfit and I took them off even faster than I put them on. It actually only took one shoe on one foot, and a quick glance in the mirror to realize this was terrible. One day I'll try it with a fuller, flouncier skirt, but today, I went ahead and just reached for my trusty Kate Spade mint pumps and pretended the idea of the oxfords never came into existence.