One thing I love about my job is that it allows me to travel, and many times, allows me to double work trips as fun trips! This weekend I am in San Francisco. I've been here one other time before - this weekend last year to be exact. My last visit, we drove out to Napa, did a lot of shopping, had a lottttt of sangria. For this trip, we had planned to visit Alcatraz, but the government shut down squashed that idea. We ended up taking a bus tour around the City, which turned out to be so fun and educational! It was ridiculously windy and cold the closer it was to dusk.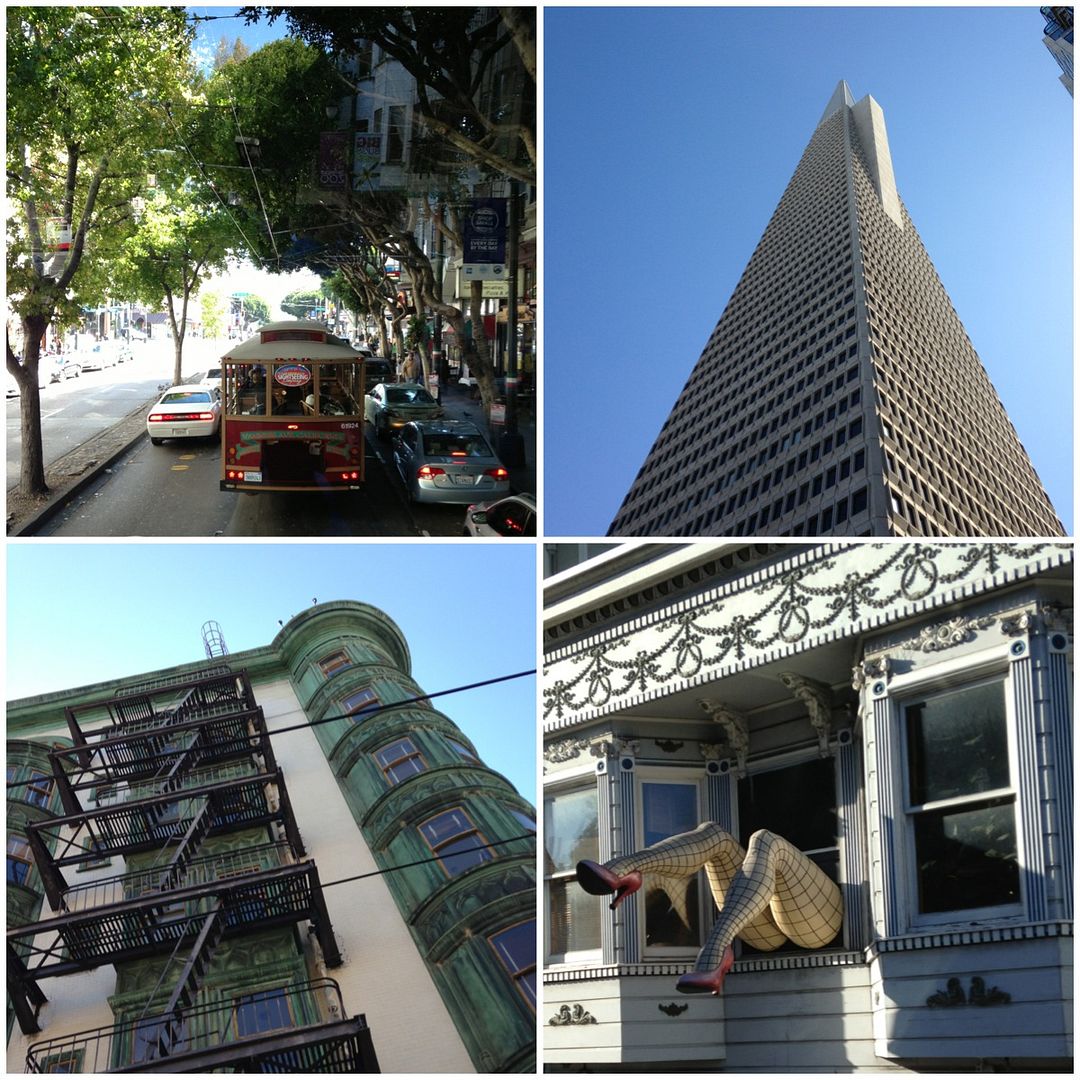 The picnic spot from the Full House intro!
I was more excited about this than I probably should have been!
And since this is a fashion blog, you know I had to snap some photos of a couple of shopping storefronts along the way!
My mother ship aka Kate Spade
So, what did I wear for the festivities? I tried to layer as much as possible because I knew it would be crazy windy at the top of that bus. I decided to do flats instead of boots because I thought we'd be on our feet a lot more than we actually did. I definitely could have and should have done my knee high boots because my feet were frozen by the end of the ride. I also should have brought gloves and a hat. But otherwise, I survived and enjoyed myself in the process!