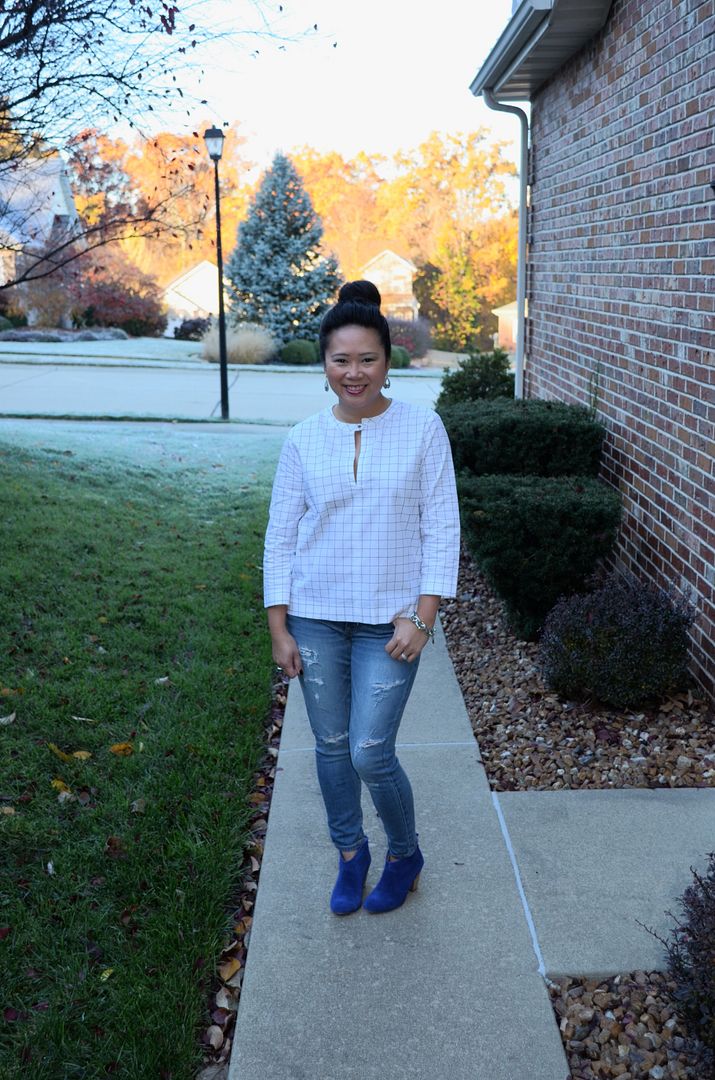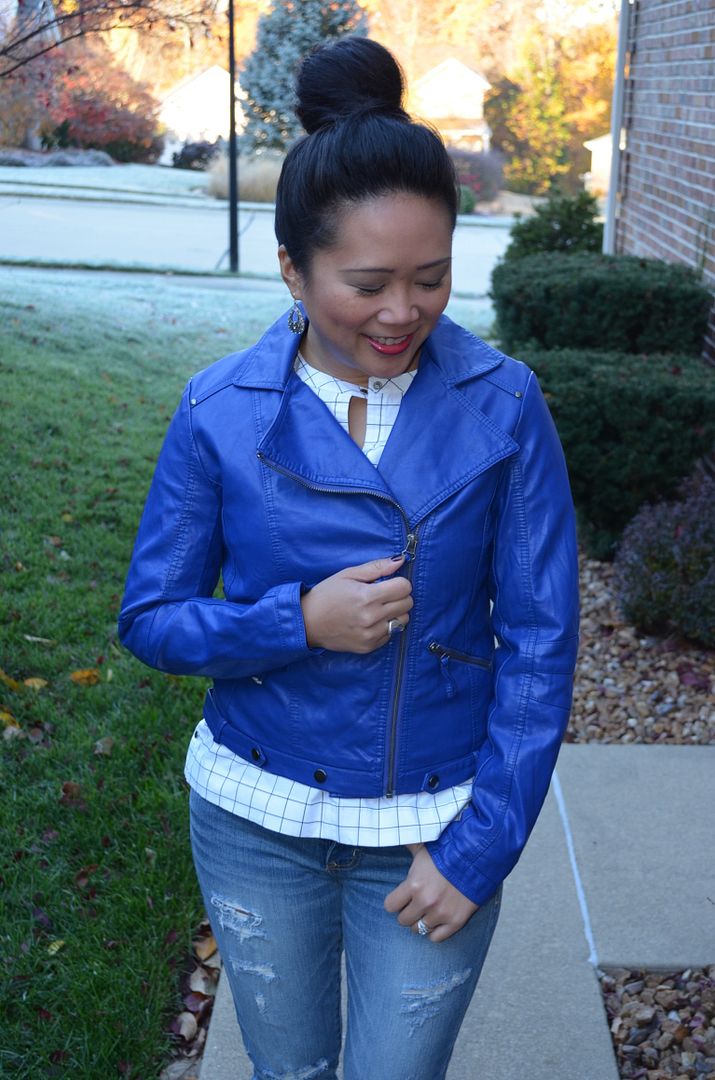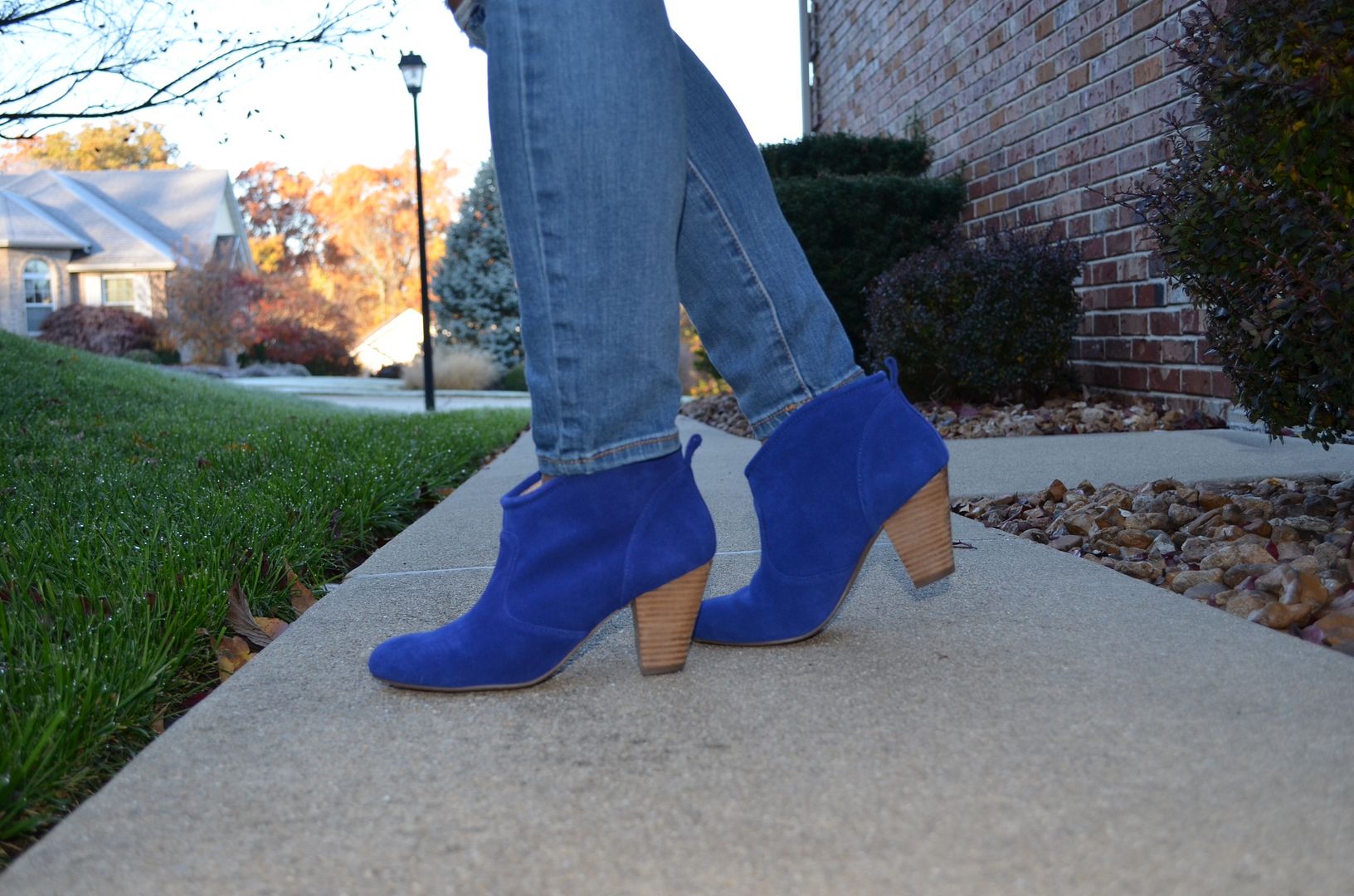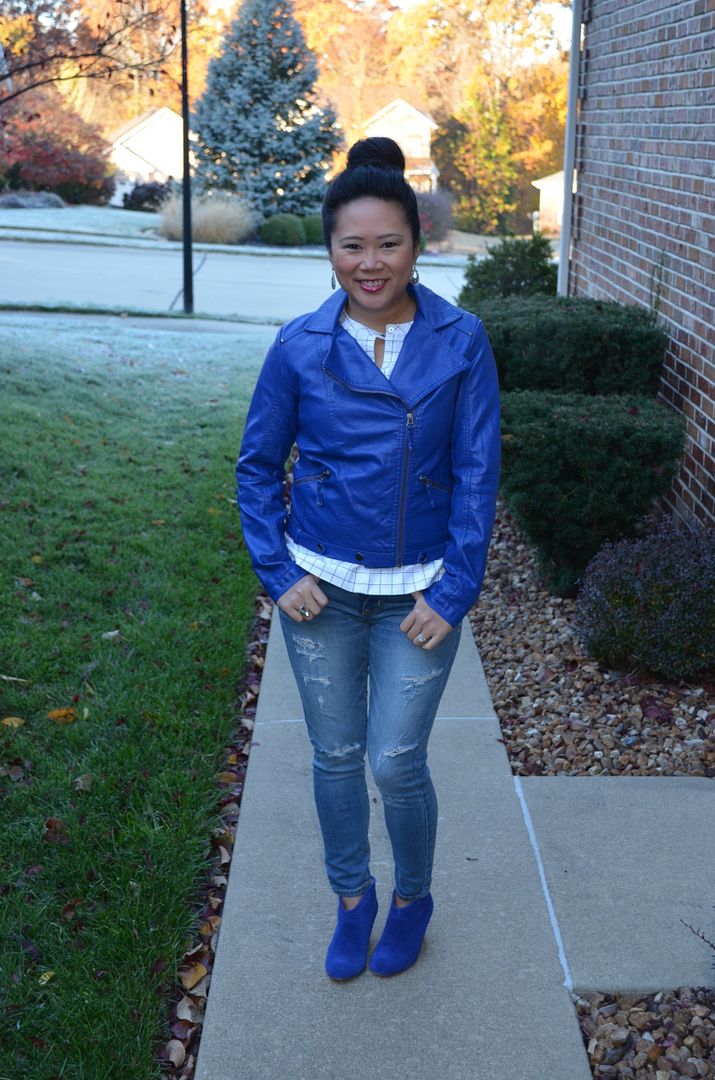 Normally the words "distressed" and "blue" insinuate anxiety and sadness. In the case of today's outfit though, they leave me feeling quite the opposite. I scored this jacket on sale for a little over half off back in May, and I've been waiting for the weather to cool down enough to wear it. Similar situation with this top. I awkwardly modeled it back in April, but it's a thicker cotton material, which made it a bit too warm for the summer. I've been holding it for cooler weather also.
I always loved how Wendy wore her windowpane top with distressed jeans (here), so it was a no brainer to grab this top as soon as I decided I wanted to wear these jeans for a casual Friday. I wanted to wear fun shoes, but not necessarily high heels, so these booties were awesome. Especially when I realized the outfit would be finished off perfectly with my cobalt jacket!
One pet peeve is when bloggers only take photos with their outerwear on, but never actually post a picture of what is underneath - what people will *actually* be seeing them wearing the majority of the day. So, I promise to freeze my butt off for you guys and take pictures sans outerwear, too! (BTW, yes, that's frost you see on the ground in these pics.)
Here's to the freakin' weekend!