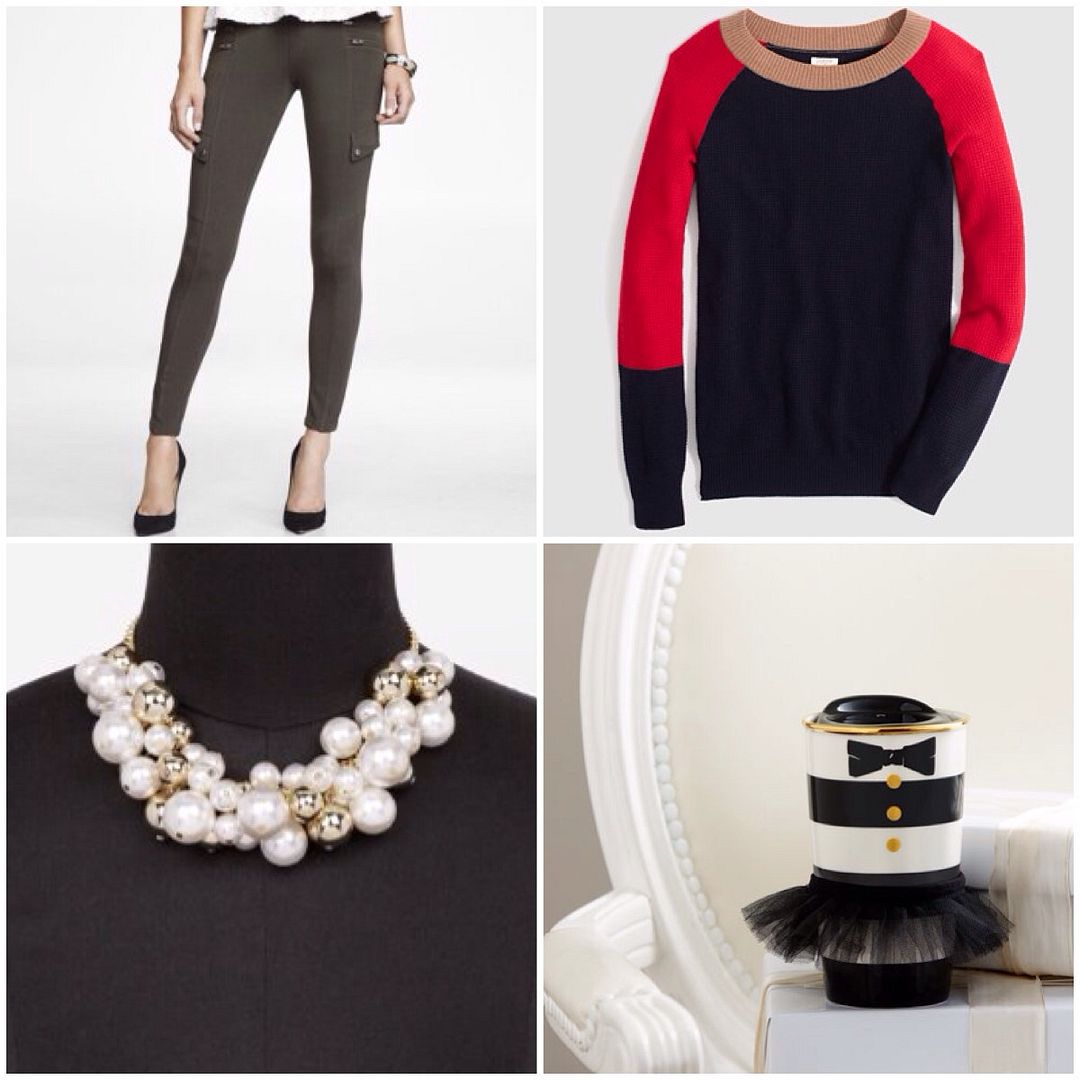 I feel like I haven't done one of these in awhile, so here you go! There are a couple of other things that I've bought like this peplum top and these sweater tights, but I've already worn them on the blog, so I kind of ruined the surprise already. Can we talk about this mug for a second?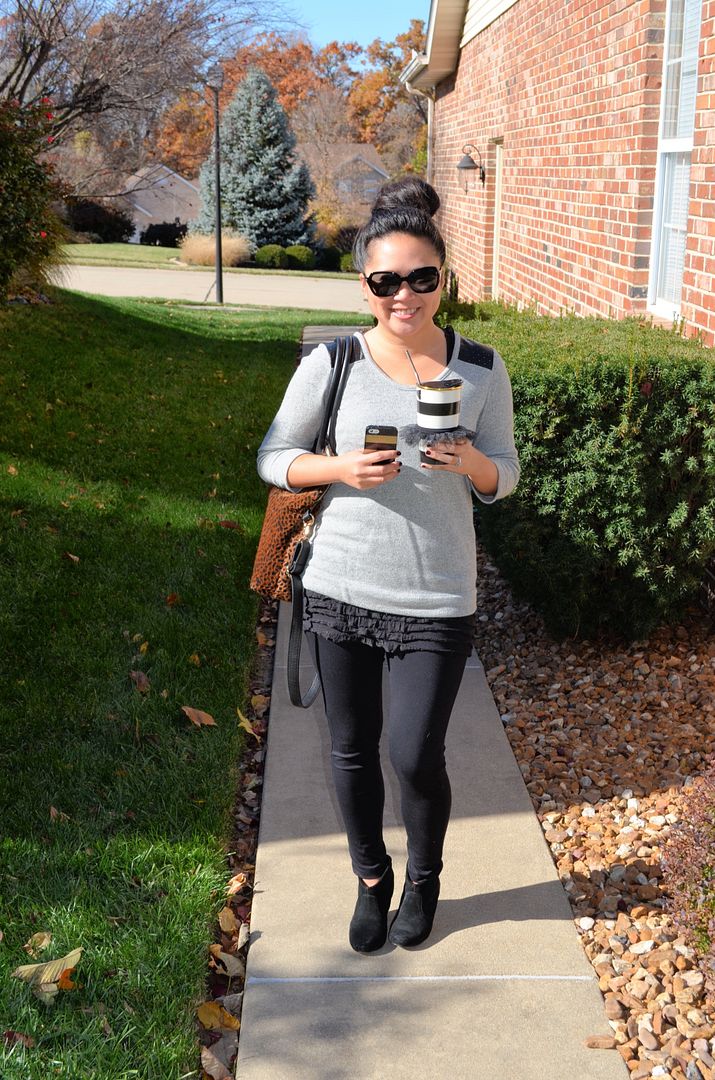 Yep, just me an my mug, about to run some errands.
I found this mug because of Jenny over at Crazy Style Love - she featured it here. How ridiculous is it?? Very. It's very, very ridiculous. But I can't stop my heart from wanting what it wants! It's adorable, and I'm getting all excited just thinking about it. I ended up ordering one for me and one for my future sister in law -- who apparently already has about 20 Starbucks mugs. But, none of them have tutus, now do they?
Don't get me wrong - I'm super excited about my other purchases. The leggings and the necklace will definitely make appearances this upcoming week, so stay tuned. Maybe the sweater, too, if you're lucky! Although, I may save it for later - I have to spread out my sweater love so I don't get sick of them too early in the season!
Hope you're having a great weekend! What have you bought lately?