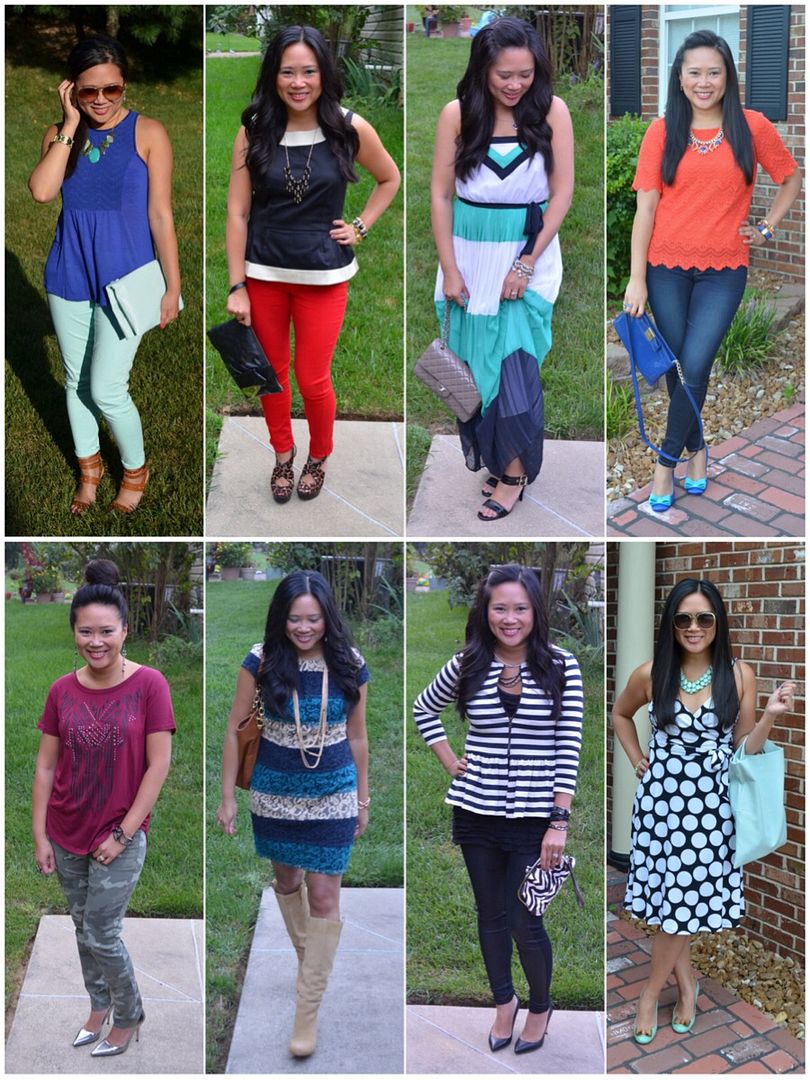 I don't know about all of you, but I am absolutely stuffed. I feel like I have been putting food and drink in my belly non-stop since about 1 o'clock this afternoon. My tummy feels like it has an all over Charlie horse right now, and I could not possibly fit one more thing in there. Not even a pea! Guess that just means today was a success!
I have a lot to be thankful for - God, my family and friends, my health, my career, my closet room - but right now I want to thank all of you! I am not breaking records by any means, but I am amazed and grateful everyday by my readers. Even if you're not an active commenter and you're simply adding to my page view stats - it makes this blogging thing even more worthwhile. I've never really had a true hobby before. I'm not crafty nor do I have a green thumb. This blog is my one creative outlet, my one stress reliever from work, and I am very thankful to share it with all of you! I thought I'd leave you with some of my accomplishments in this 10.3 months (but who's counting) I've had this little area of the internet carved out for me:
*First post published January 23, 2013.*
*267 total published posts (that's a lot of outfits in there!)*
*197 average page views per day*
*5,925 average page views per month*
*108 followers on Bloglovin'*
*Started a Facebook page on November 10, 2013 with 102 likes*
*Finally figured out how to be a Lucky Contributor.*
*Eliminated the Captcha requirement for those of you who leave comments. This one might be my favorite :) *
One more thing -- although I admit it's not always unicorns and rainbows with the husband as my photographer - this blog would be nothing without his help and patience and support (and flexibility that allows me to shop!) So, everyone should thank the husband with me! Thank you, husband!
Hope you all had/are having a fabulous Thanksgiving! Thank you so so much for reading More Pieces of Me!