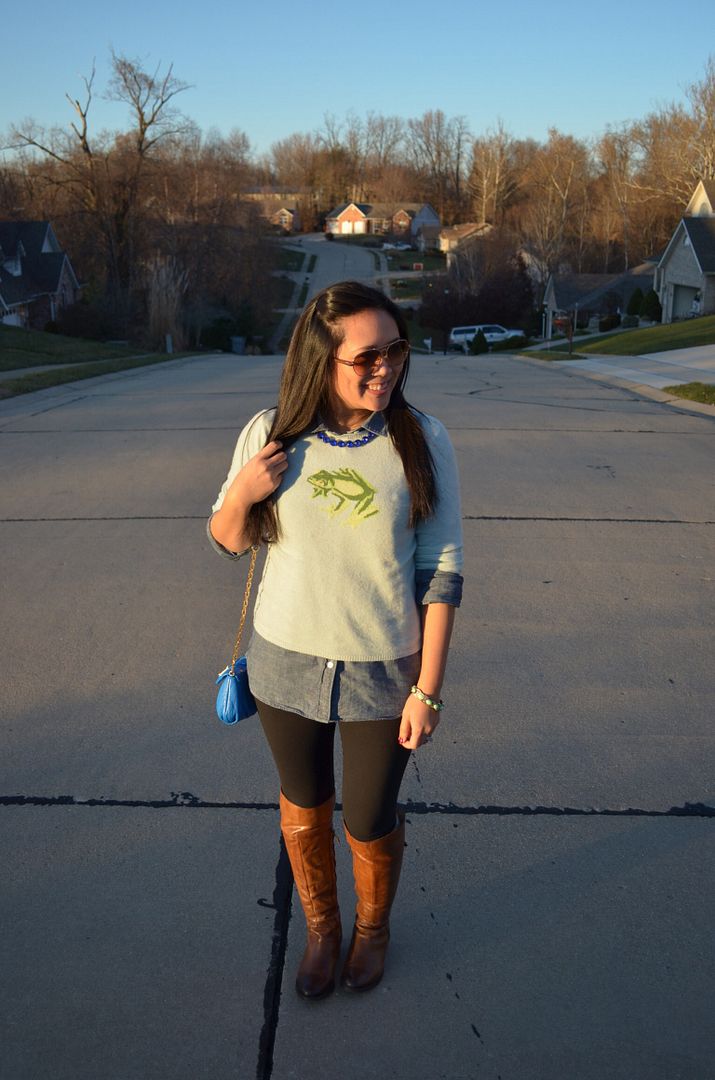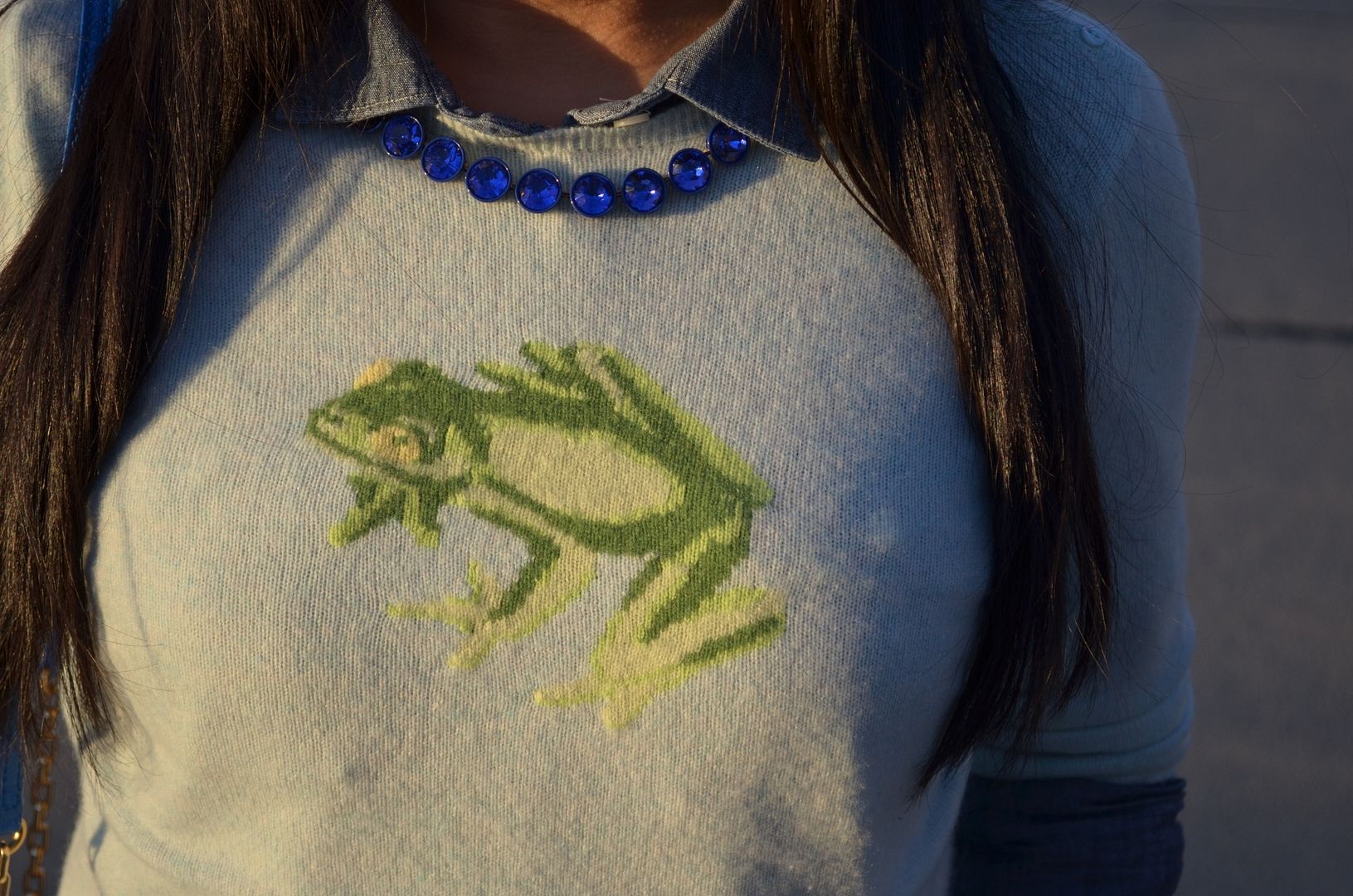 It took all my strength to wake up and get ready for work this morning. The husband took today off as a vacation day. I'm running pretty slim on vacation days since I have to save some for Christmas. Knowing today would be a short, easy, and quiet day, I decided to go ahead and just go in. But it was rough. On top of that, I hadn't picked out my outfit ahead of time, so I just kind of stood there in my closet room staring aimlessly waiting for inspiration to jump out at me. And it did - the frog. The frog jumped at me! This sweater is a hand me down from a good friend - it's cashmere and quirky, perfect for a half-ish day at work.
So, I haven't talked about Black Friday yet! Frankly, I have no business shopping on Black Friday considering how much shopping I've done the rest of the year, much less this week. I have a few things ordered and on their way to me, which I will have to summarize in a weekend post. For now, I thought I would share some of my if-money-were-no-object Black Friday wishes.
Click the thumbnail below for product information.
I have an iPad already - an iPad2, but the husband just got the Air and really likes it. A friend of ours is interested in buying mine should I upgrade… but it's kind of like buying a new car. Mine works, it's paid off, do I really want that car payment? If money were no object…
As I said yesterday, my black moto jacket from Express is getting lots of air time. The one I'm wearing today is also one of my favorites - it was a splurge a couple years ago, and I've worn it to death and will wear it until it's in shreds. It makes me want another moto jacket, but in oxblood. How many moto jackets does one *need* though is the question. If money were no object…
I need another purse like I need a hole in my head. And I need another Kate Spade product like I need a hole in my head. But gosh, isn't this Beau beautiful? Everytime I see it in the blogosphere, I just sigh. If money were no object…
I debated on these Manolos as a birthday present for myself this year. I ended up buying some animal print/studded
Alice and Oliva pumps
instead, but I can't stop thinking about these. AND Nordsrom just marked them down, but of course, they're only available in a size 8. I have my Nordstrom SA investigating my size. If it's meant to be, it's meant to be, and if money were no object…
So, what about you? What's on your list for yourself or others, whether that be real life or fantasy life?