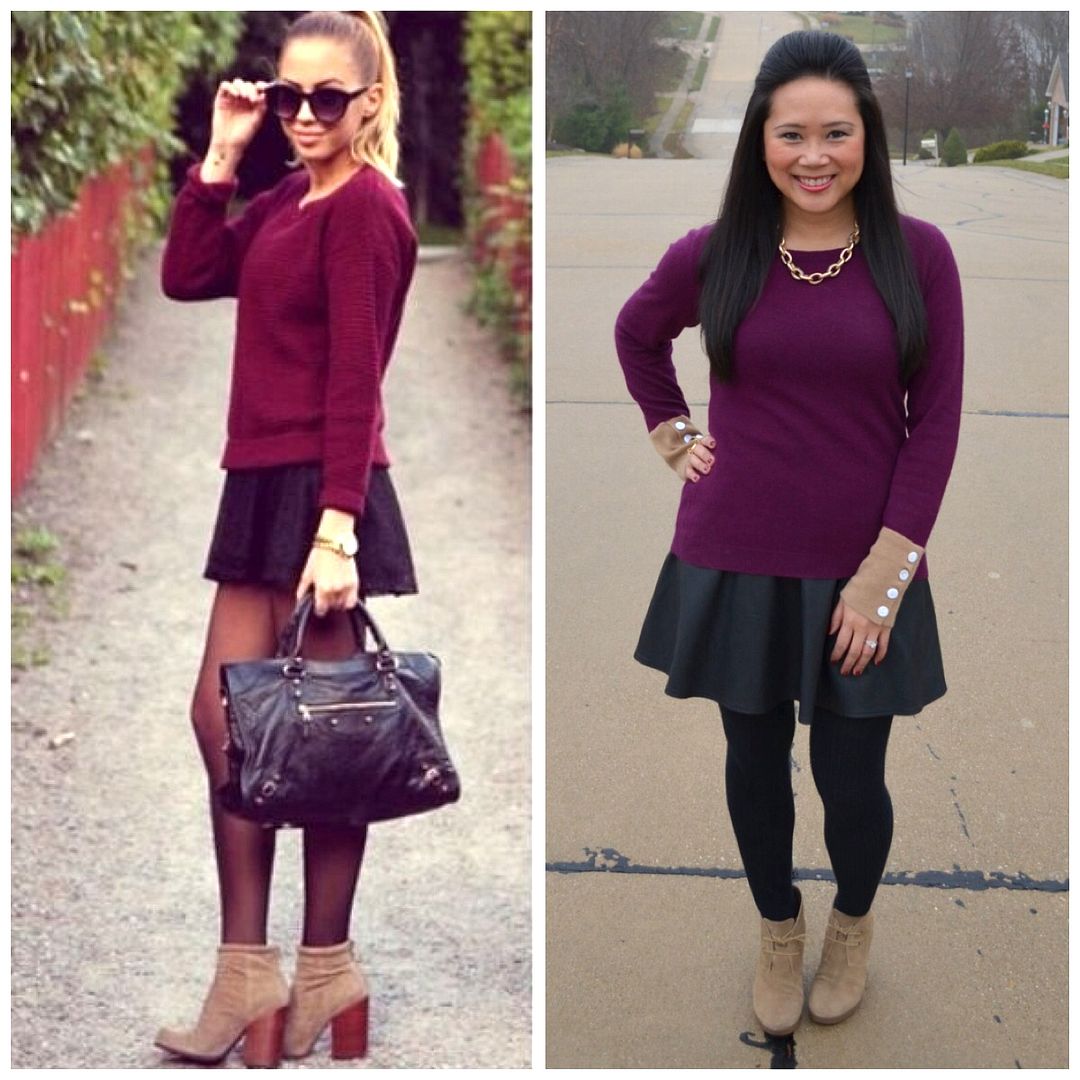 It's no secret. I love shoes. And I have a lot of them. I love each pair equally (honest I do, I can't hurt their feelings), but since I could easily go almost a half year without repeating a pair of shoes… well… you sometimes have to consciously dress around your shoes or else they may never be worn. Last year I was dying for some wedged desert booties. I scored these from a Nine West outlet - they're amazing, but I realized I hadn't worn them yet this season. Last time I styled them with jeans...
…so this time I wanted to style them differently. You know how I love remixing. That's where our buddy, Pinterest, comes in. To be quite honest, it's hard not to think of any other way to style these booties outside of jeans. Nothing wrong with jeans, but with as much stuff that I own, other things in my closet need their day in the spotlight too. Voila - I found this photo. Hers are not lace up wedges, but the color is a great match to my pair.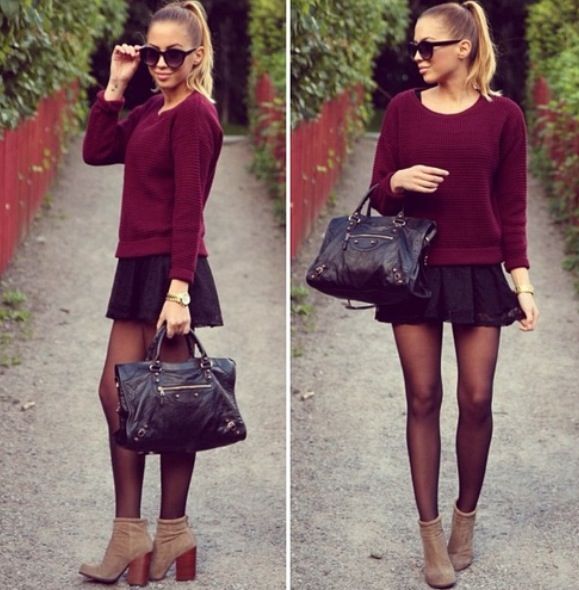 Unfortunately, I was not skilled enough to locate the original source of this photo, but you can see the pin here.
I originally had dismissed this outfit for today because I already wore my chunky maroon sweater last week for Thanksgiving part 3 and for Black Friday shopping. BUT! I forgot about this cashmere number I got on clearance last season AND it has the contrasting cuffs and button detail that would go perfect with the booties. I doubled up on the tights because I can't do the sheer tights look with a short that skirt for work.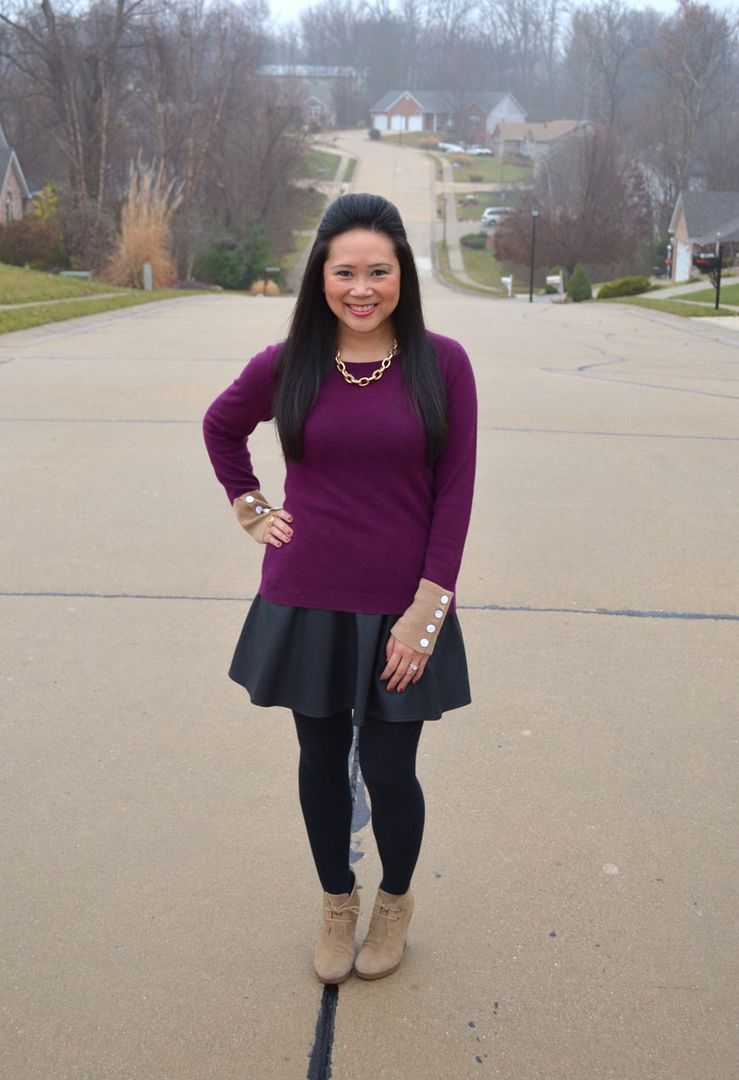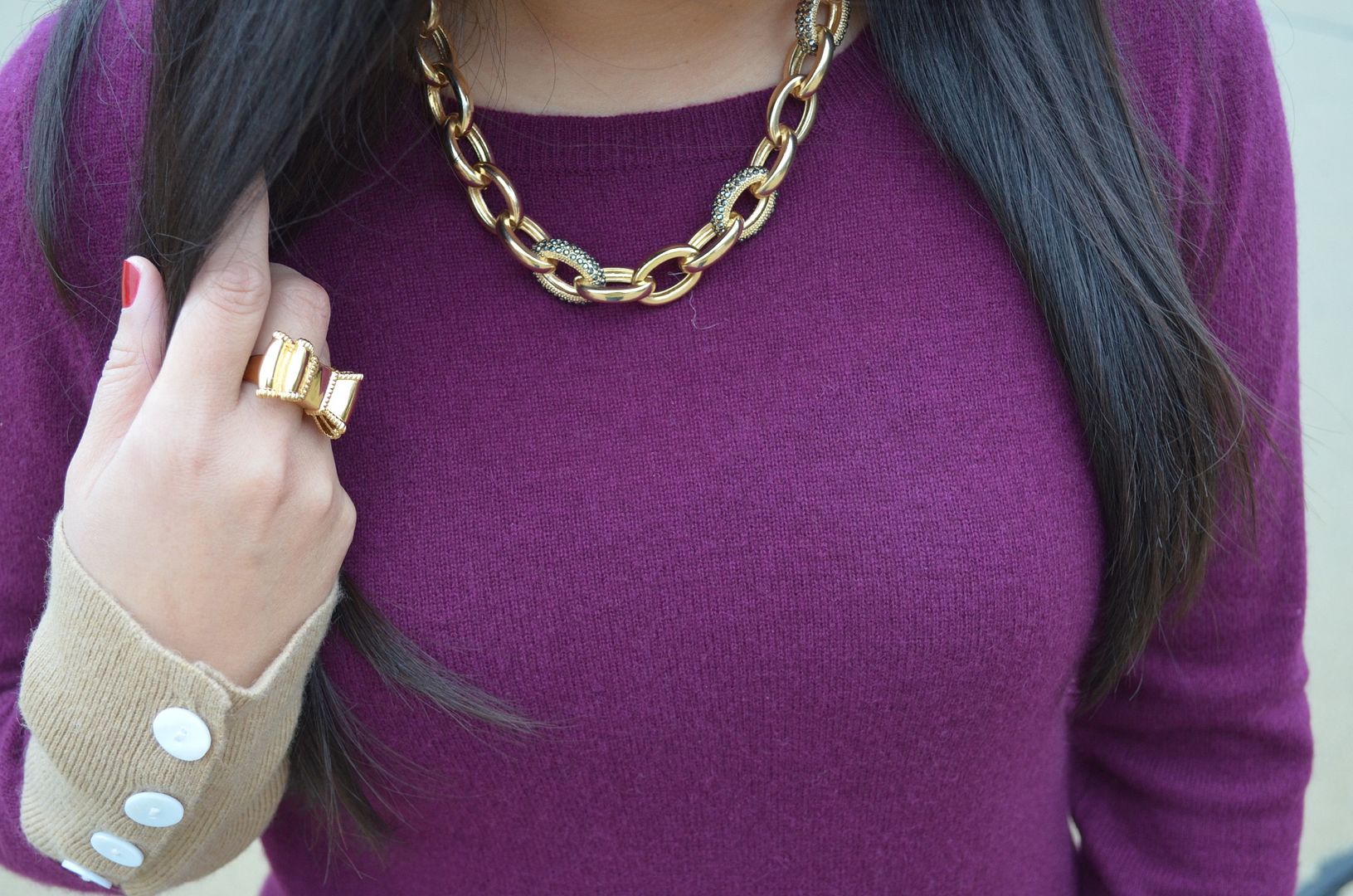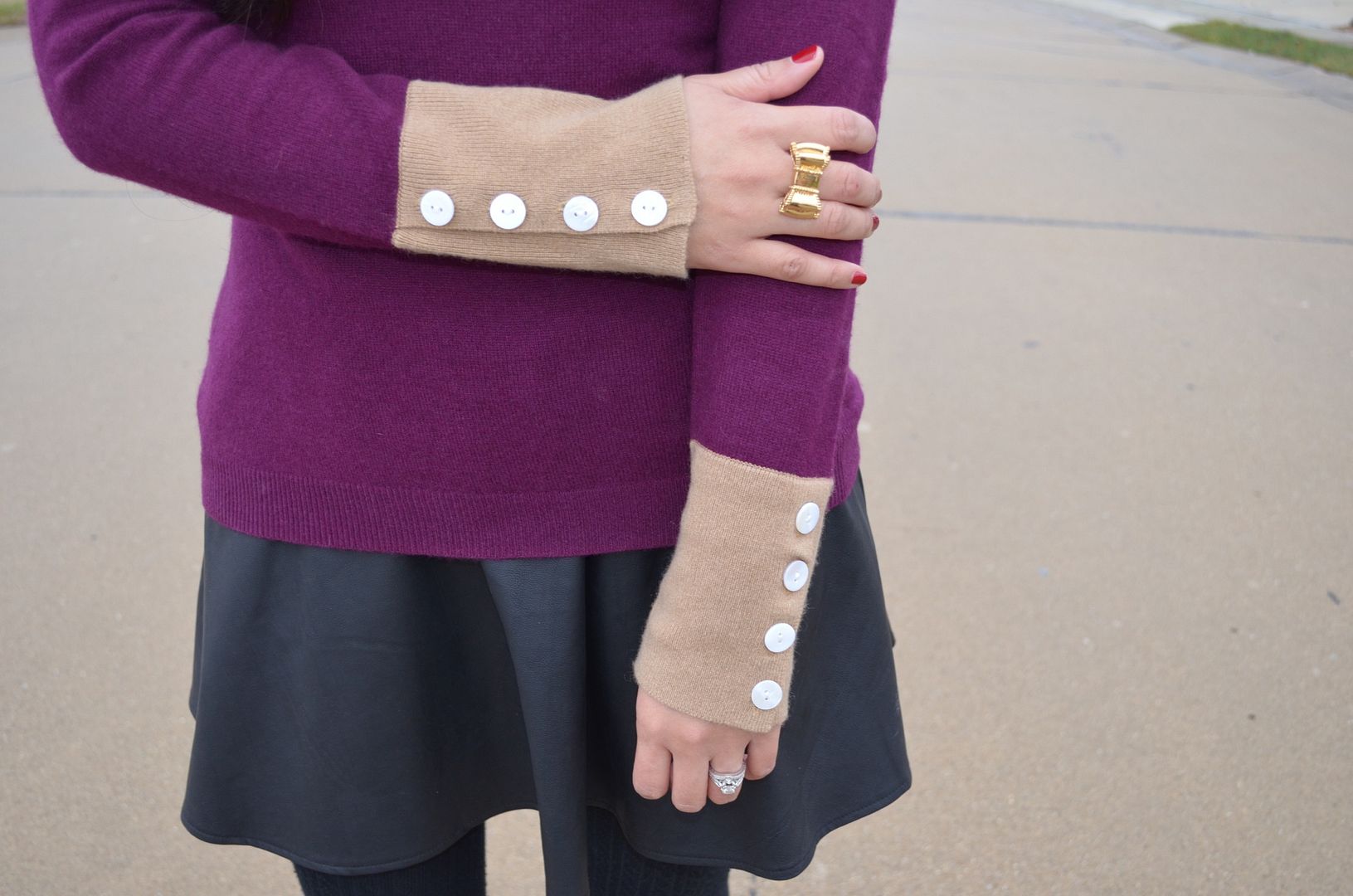 Oooh, this post just made me think of a good New Year's resolution for the last week of the Holiday Style series! Which, BTW, if you have not had a chance to check out week 1 that debuted on Monday - go! On the Daily Express and I have a great group of bloggers linked up, so read, get inspired, comment, and mingle! And it's not too late for you to join either - Holiday Style related or not!