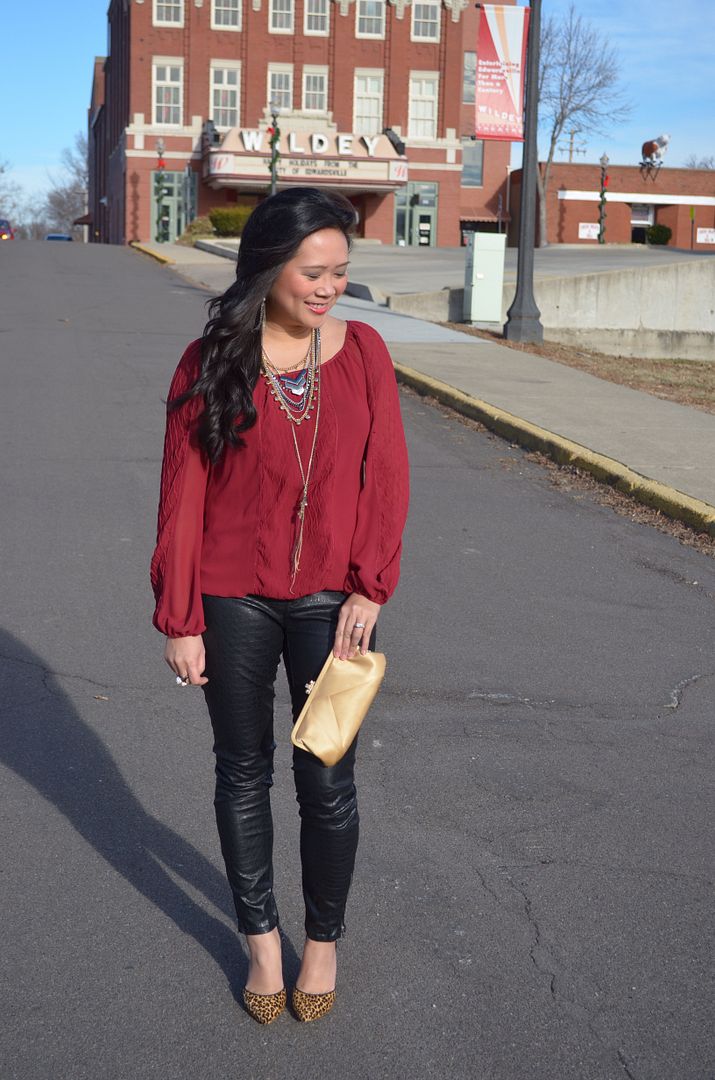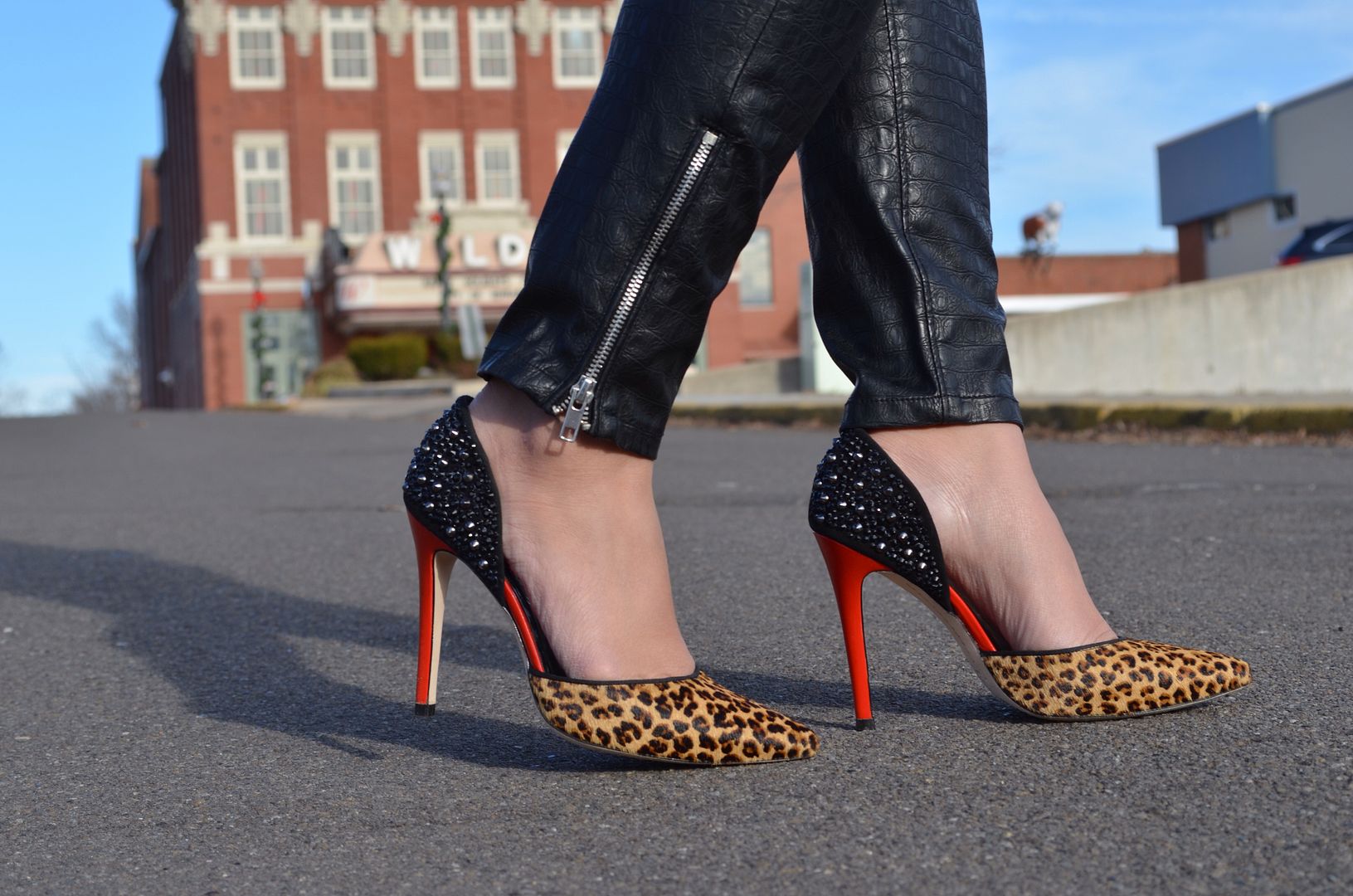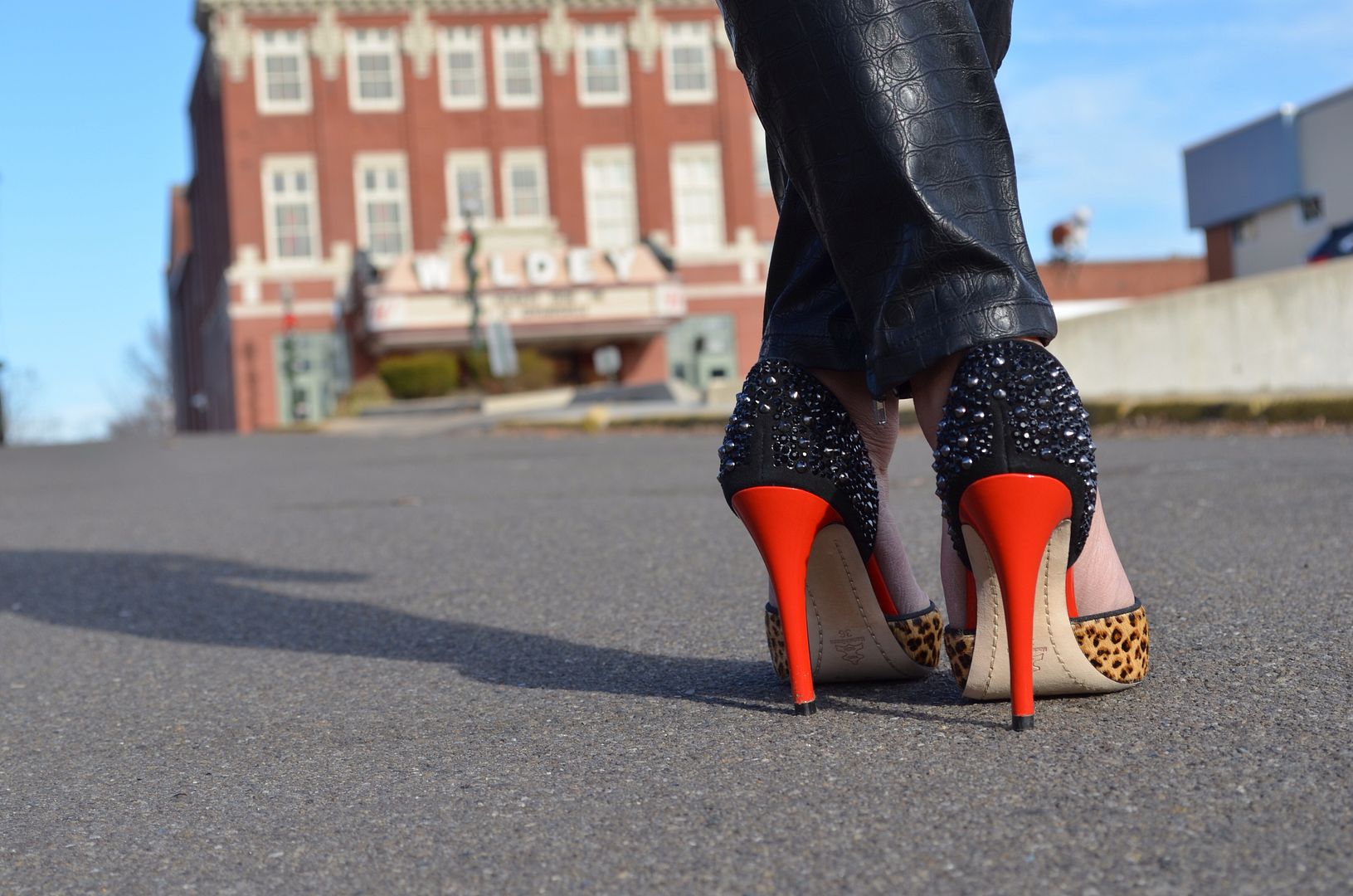 Dressing up for New Year's Eve is much like dressing up for Vegas - anything goes. There is no such thing as too much glitter, too much sparkle, too much of anything on New Year's Eve. I'd say I "toned it down" a bit for this outfit. Our plans aren't solidified yet, but if we do go out, it will be to a bar to watch a local band play. Therefore, I wanted to be in something festive, but bar appropriate. I *wish* I had an extra fancy party to go to, but that's not happening this year. I don't want to down play this look at all though because I'm in love with it. I had been on a hunt for faux leather pants. Actual pants, not leggings. I ordered two pairs with my Christmas money and crossed my fingers that one pair would work. Both pairs were meant to be ankle length on regular sized people, and as you can see, the length is perfect on me as normal pants. This pair just felt and fit better, AND it was less than half the price of the other pair, which ended up being an added bonus!
I decided to keep the top loose and light, and reached for this wine colored one, which I knew would be a perfect backdrop for layered necklaces. I love mixing metals as you can see with this outfit from my jewelry to the pants hardware to the studs on my shoes. Since we are going to a bar, and dancing/sweating is inevitable, I wanted my hair out of my face, so this side swept do was perfect - fancy enough for a dressier night out, but still pulled back and in place. And then the shoes. Sigh. The shoes. I had to include both the side and the back views so you can fully appreciate how awesome these are! They were a birthday purchase back in August, and they're just now going out for a spin - I know, I know. I'm so bad at that. They do slip off my heel a bit, so I'll have to experiment with some ball of foot and heel pads to eliminate this. It's just amazing how these leopard pumps tie everything together!
What do you have planned for New Year's Eve? Have your outfit all picked out yet? Do tell!