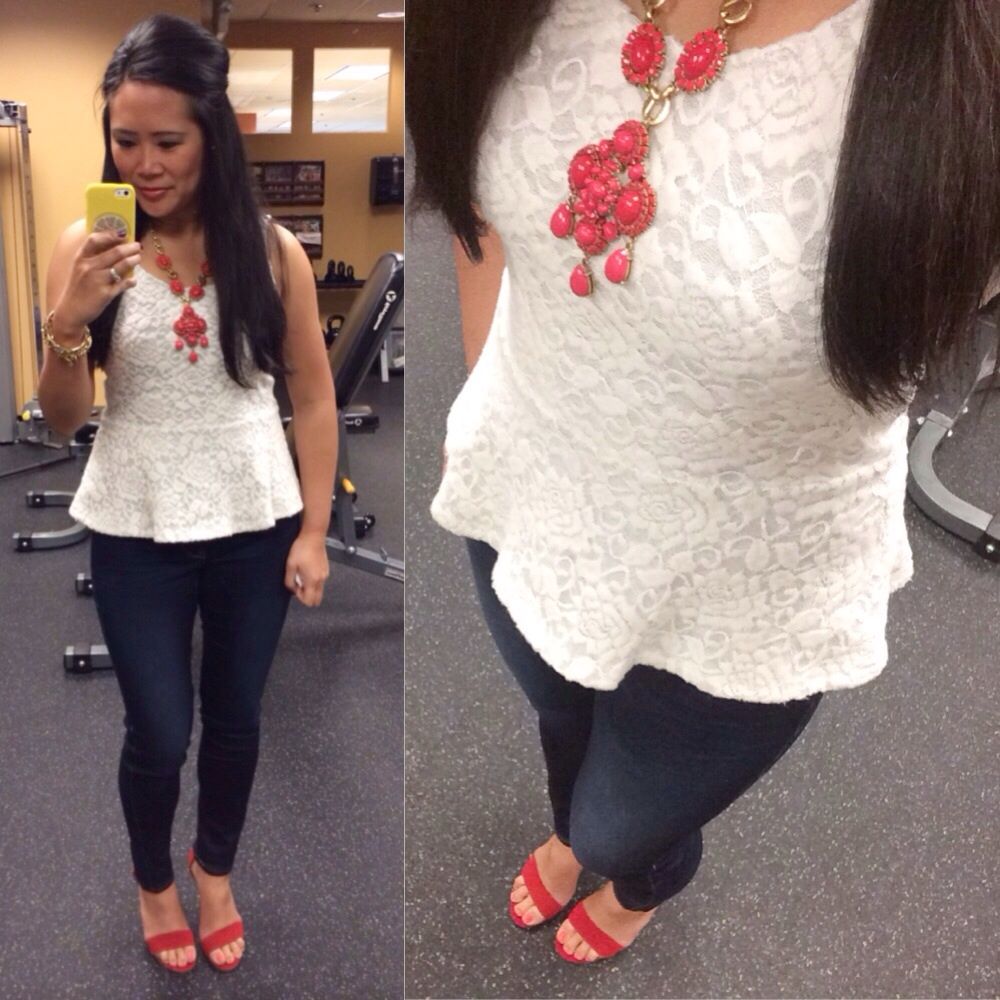 The title of this post is a double entendre of sorts. This was a random outfit I had thrown together one morning-- it wasn't premeditated or pre-photographed for the blog. But I loved it so much that I made the husband properly photograph it when we got home from work at the end of the day since the gym selfie didn't do it justice! You'll also see from my nail art below that this fell around the 4th of July week, so it's definitely a little late. I normally like to post pretty real time, but since we were traveling this past weekend, I didn't get to do my normal weekend photoshoot. So, here you go, a few weeks late!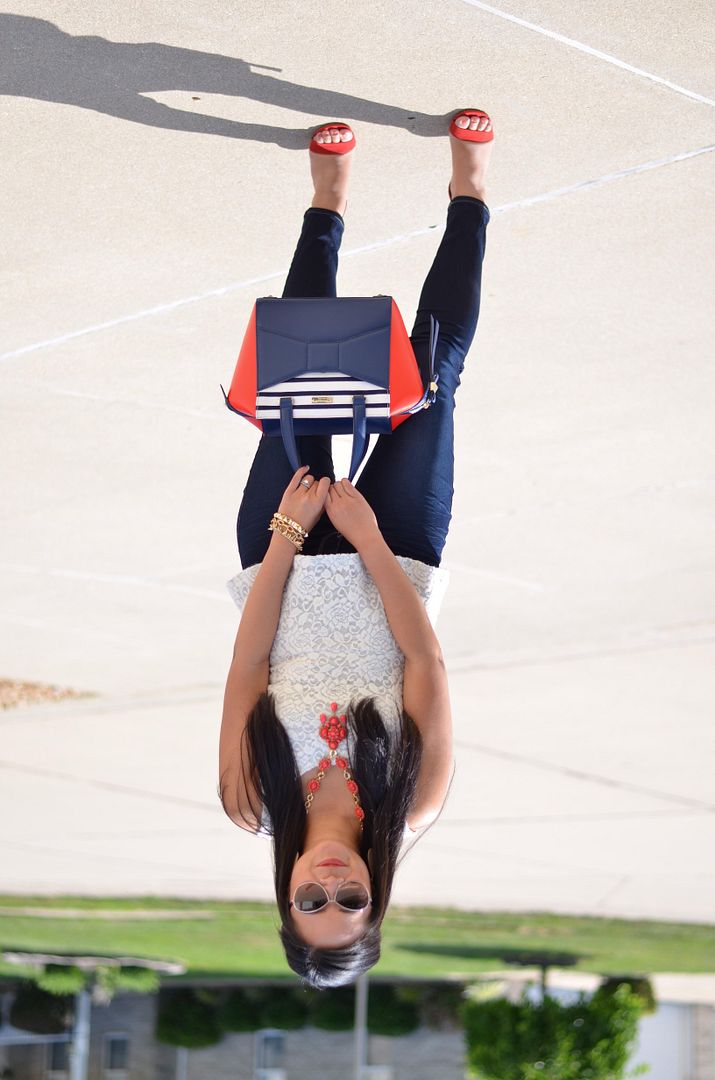 This top is one of my all time faves. It's actually a knit, so it's very easy and comfortable to just throw on. It's also perfect to travel with, which is why
this baby has left the country with me twice!
Since I've paired it with pastels in the past, I loved the idea of pairing it with patriotic primary colors. The silhouette of this outfit makes me feel good, and I'm not kidding when I say this outfit is as easy as jeans and a tee shirt. I'm pretty sure when I ordered this top, it was one of those times when I wasn't even looking for anything in particular, I was just randomly shopping, came across this, and added it to my cart. I love buys like these that end up being wardrobe staples!

SHOP THE LOOK: