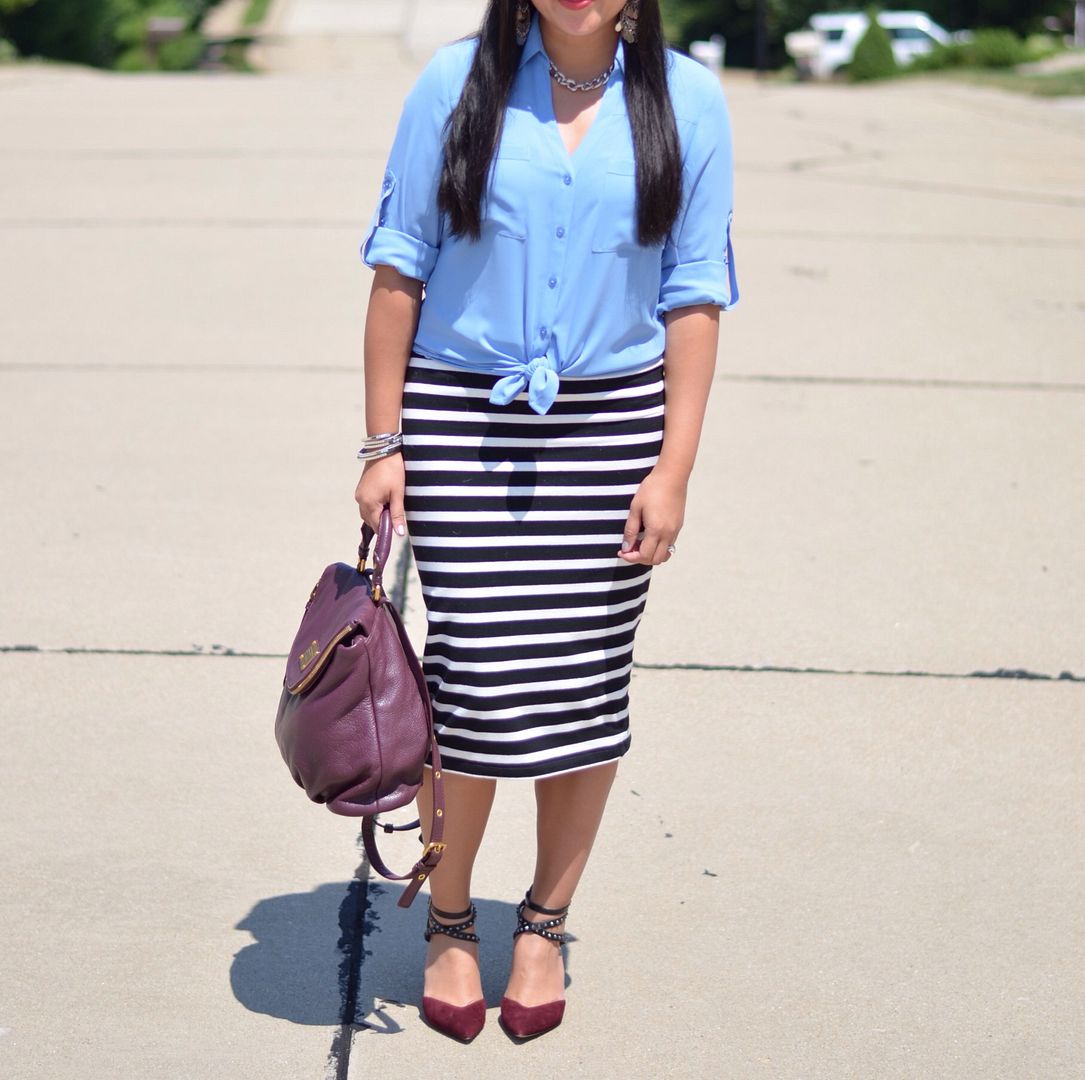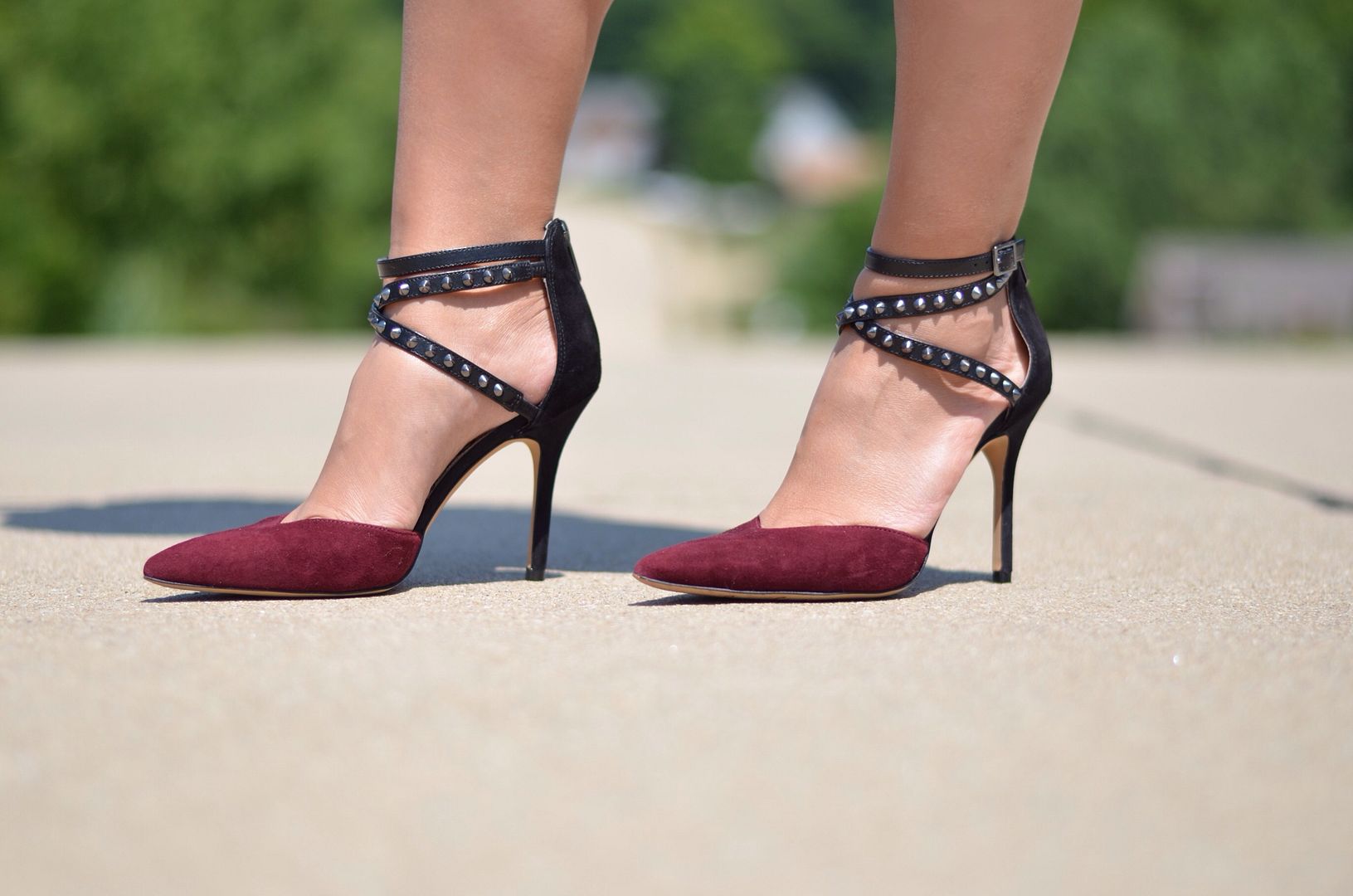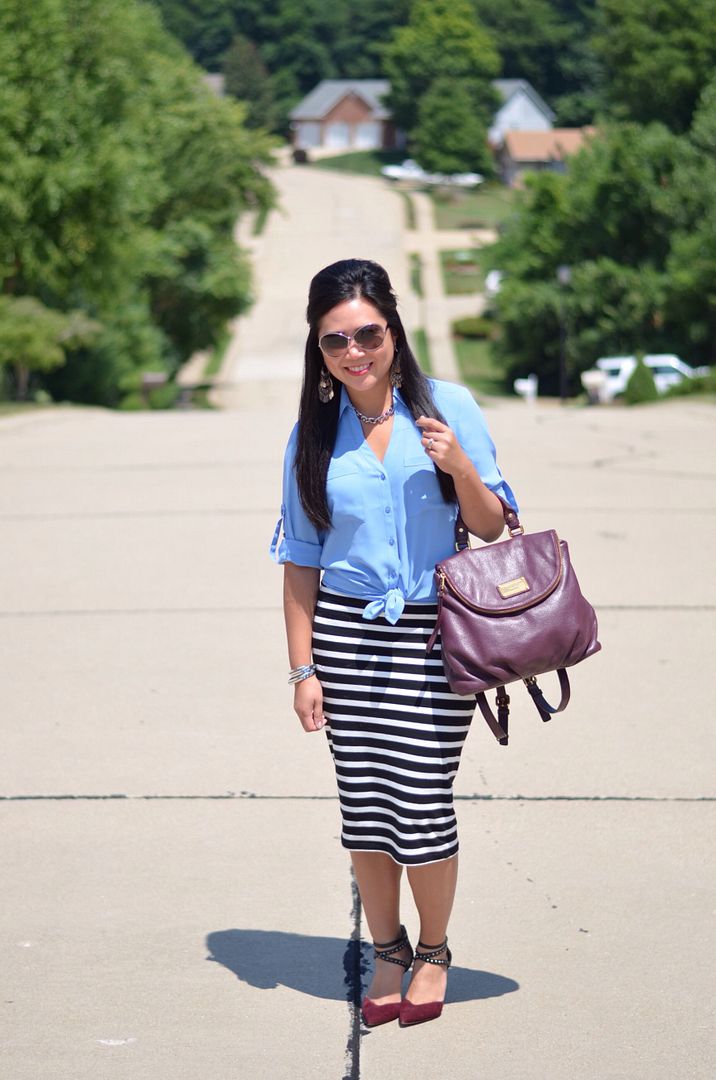 As you guys read this, I will be in the Carolinas! I had a site visit in Easley, SC yesterday (Greenville area) and today I'm in Charlotte. I just love the Carolinas. For the longest time, I wanted to live in Atlanta because it is gorgeous and everyone is SO friendly. But then I visited Myrtle Beach and I realized it's very similar, people wise, to Atlanta except there's a beach! So I decided I'd retire in the Carolinas. I'd still have a house in St. Louis though for baseball season. Naturally.
So, like I said yesterday, while I'm gone, you guys are getting outfits I wore a couple weeks ago but never posted until now. This outfit was easily thrown together because I swear
anything + this skirt makes an outfit. Don't believe me?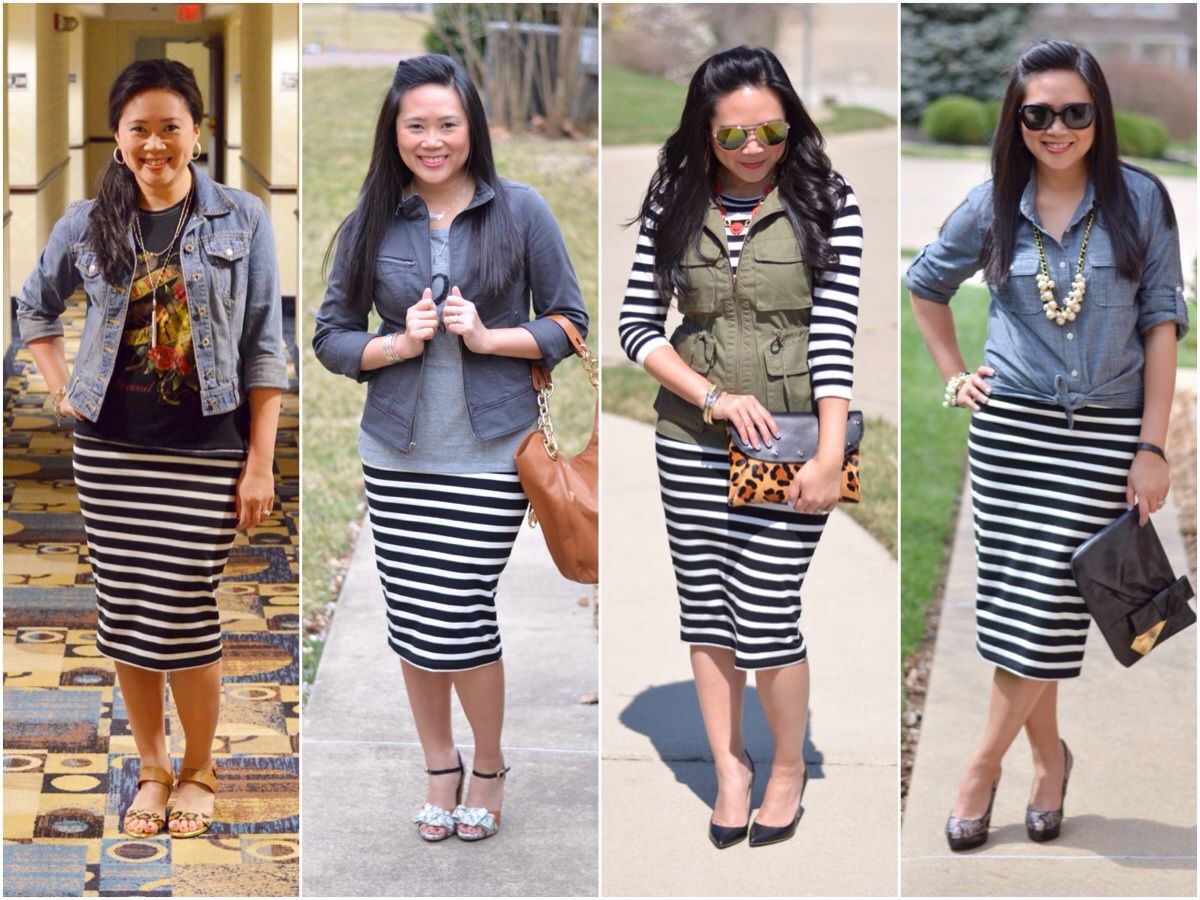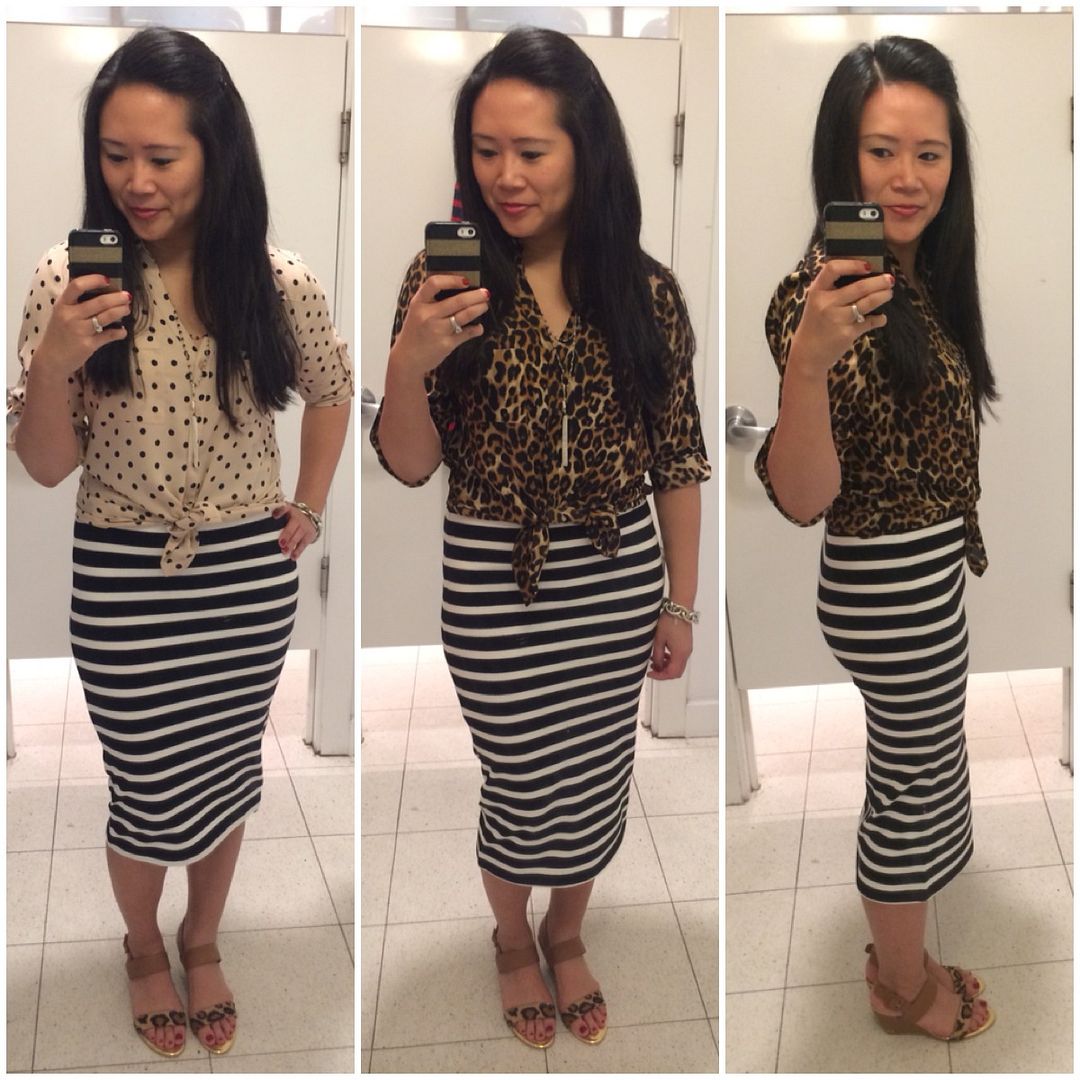 Unfortunately, my exact skirt is now gone from Express, but I was really happy to be able to find pretty good options for you guys
(
here
,
here
,
and here
). And if you missed my guest post a few months ago when I talked about this skirt in more detail - you can get yourself caught up here.
Thanks for reading and Happy Hump Day!

SHOP THE LOOK: