This week has been a whirlwind. Montreal was awesome, but to be honest, it's thrown my blogging schedule a bit off since I didn't get to photo all my outfits on the weekend in advance. So I've been kicking it old school (i.e. like when I first started blogging a year and a half ago) and have been photo'ing and writing my posts the day I wear my outfits. Let me tell you, I much prefer scheduling them over the weekend. Needless to say, when it came to picking out today's outfit, I needed help. So, natch, I turned to Pinterest.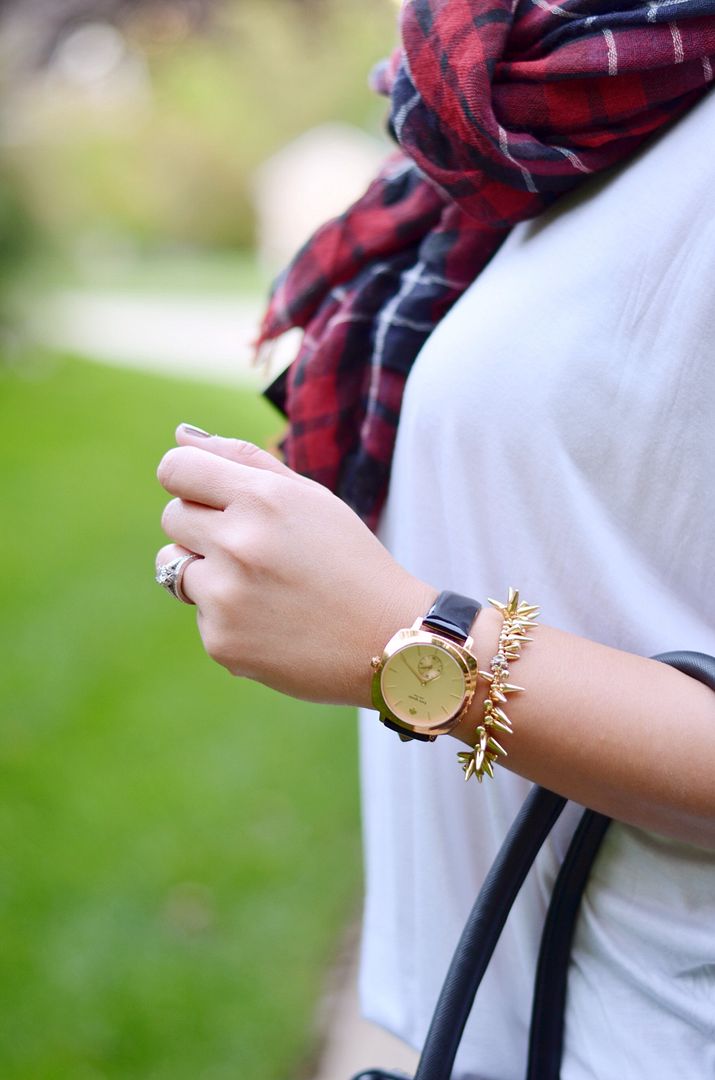 Pretty easy to re-create this outfit, right? Except no. How is it that I don't have just a plain old white longish sleeve tee? The best that I could do was this dolman sleeved top, which I've decided I need to give up on because it really isn't flattering. It was fine for the purposes of this last minute outfit, but I know this outfit would be so much better with a regular white tee. So, this is another time when blogging has made me shop. I ended up ordering this top in white and 2 colors since it was half off.
If you are wearing a top when you feel self conscious lifting your arms from your side, then it's probably best to retire it! And no, no, I'm not fishing for compliments. The outfit is fine, I just know it could be *better* is all. And I also know from Clinton and Stacy that I should always give the illusion of an hourglass figure, and this just doesn't do it for me.
Lesson learned!

SHOP THE LOOK: