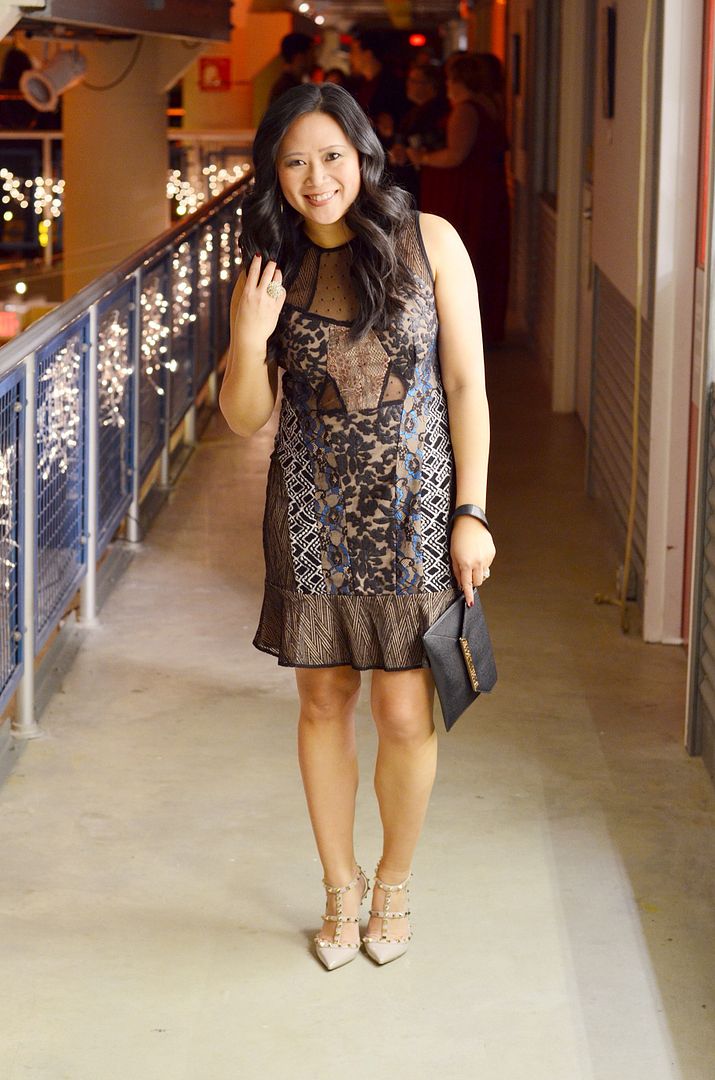 It's Sunday night at 6pm, which is usually when I'm finishing my posts for the week, except this week at that time, I haven't even started! We're just getting back from a weekend away, and I fly to Toronto tomorrow through Wednesday. Needless to say,
I'm gonna try and keep this short but sweet!
We spent the weekend in DC (Alexandria, VA to be exact) to celebrate the wedding of a very good friend. They had a destination wedding over the summer and had their reception on Saturday at the
Torpedo Factory Art Center
. It was a gorgeous setting and a ridiculously good time!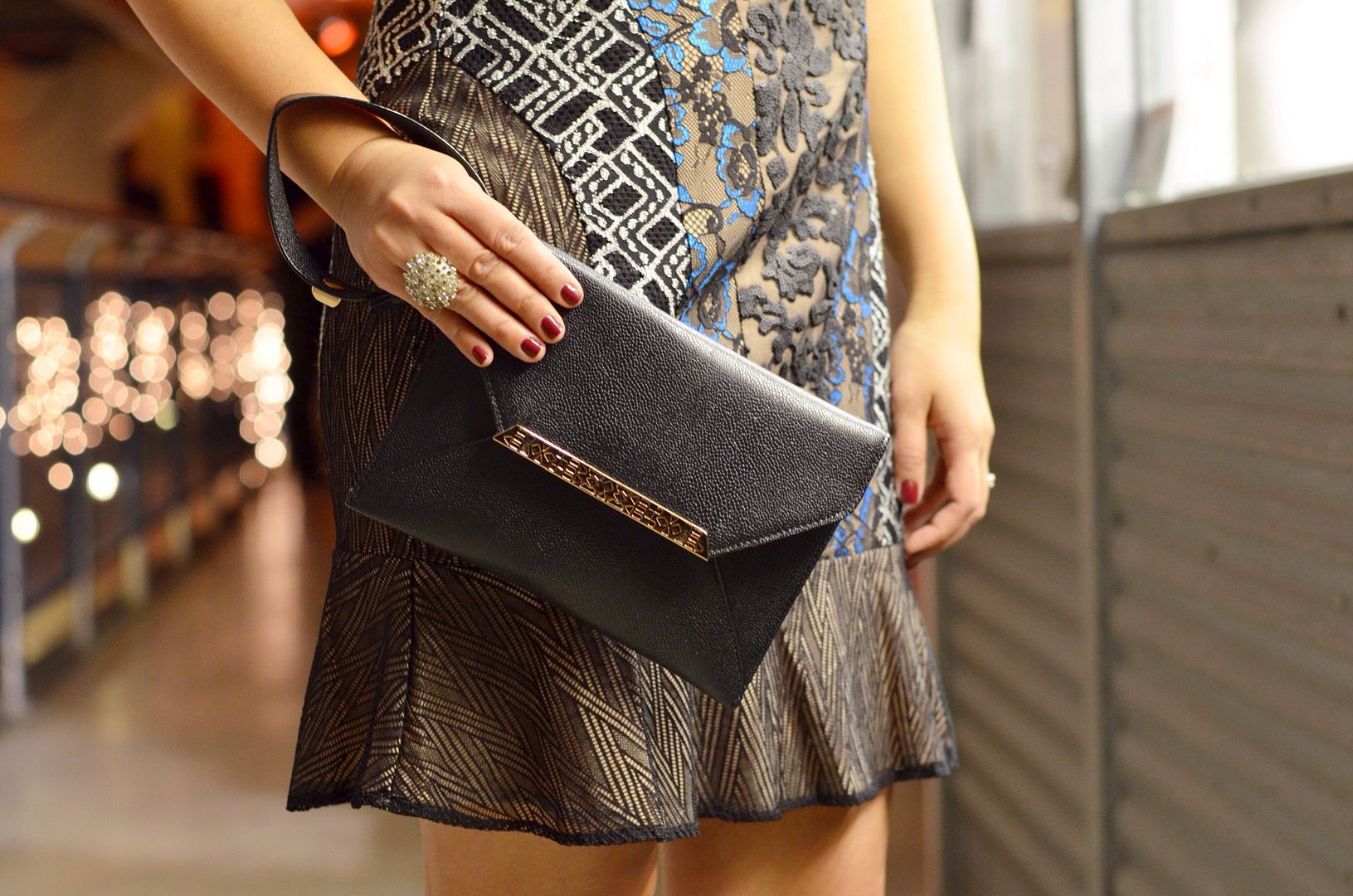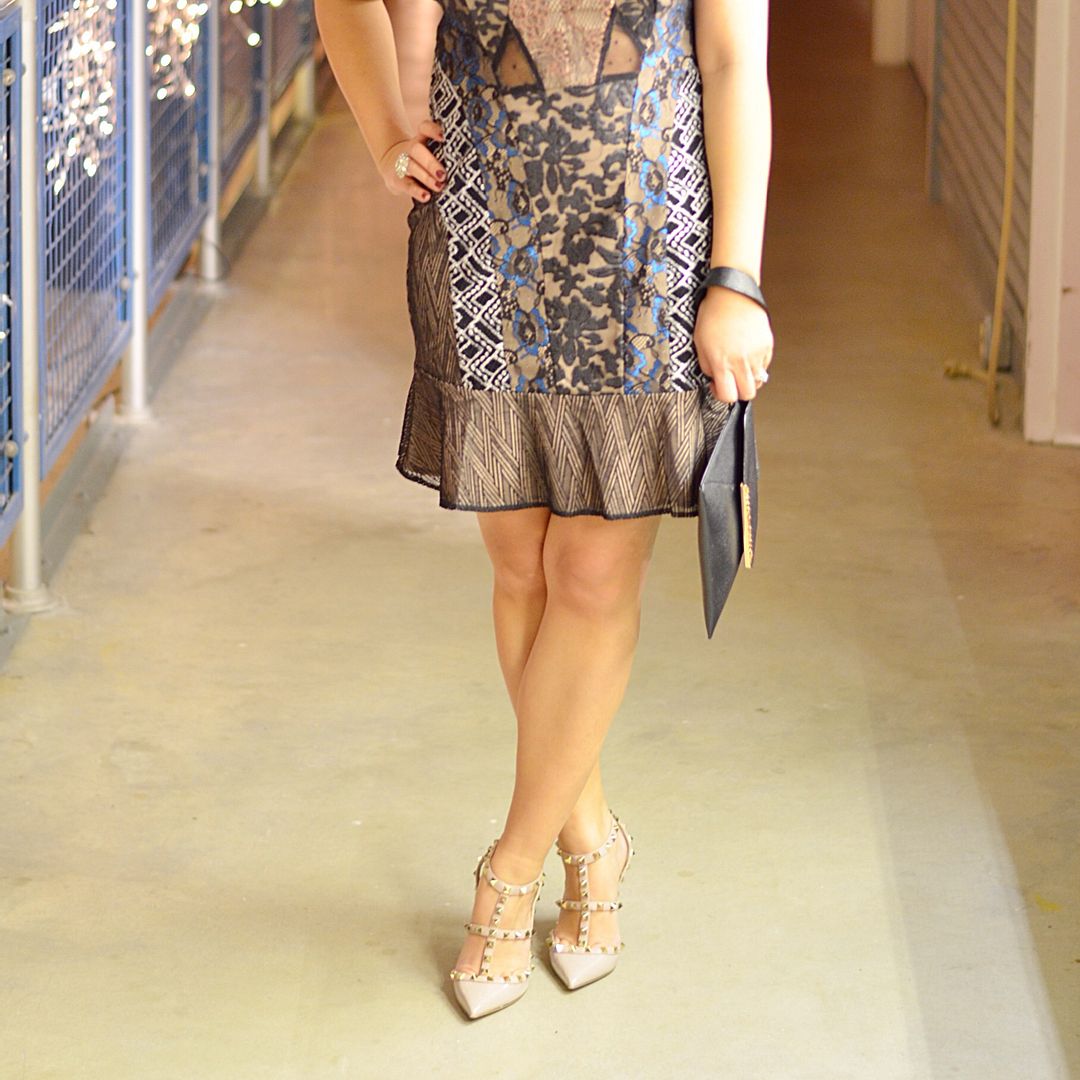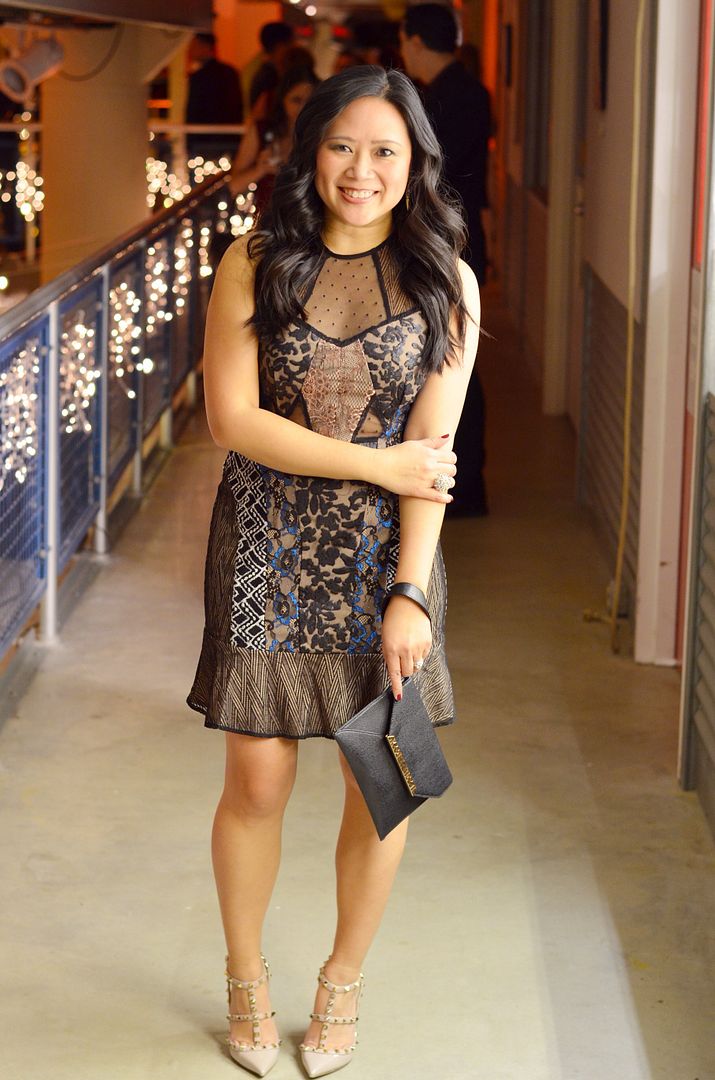 Surprisingly this is the first wedding we have been to all year. I was excited to get all dolled up! This is the event that I was
dress shopping
for with
Jenna
. Lucky for me, we found this dress at our very first stop, and was only one of three dresses I even tried on. Love when that happens!
I thought it was seasonally perfect for the occasion and could not resist the patchwork-like mix of textures and patterns. It is definitely a unique piece, which is definitely what I was looking for as I feel like a lot of cocktail type dresses out there right now all look similar. I am a bit high waisted/ have a short torso, so I did have to get the straps taken up a little bit (for free, thanks to Nordstrom), but outside of that, the dress fit perfect.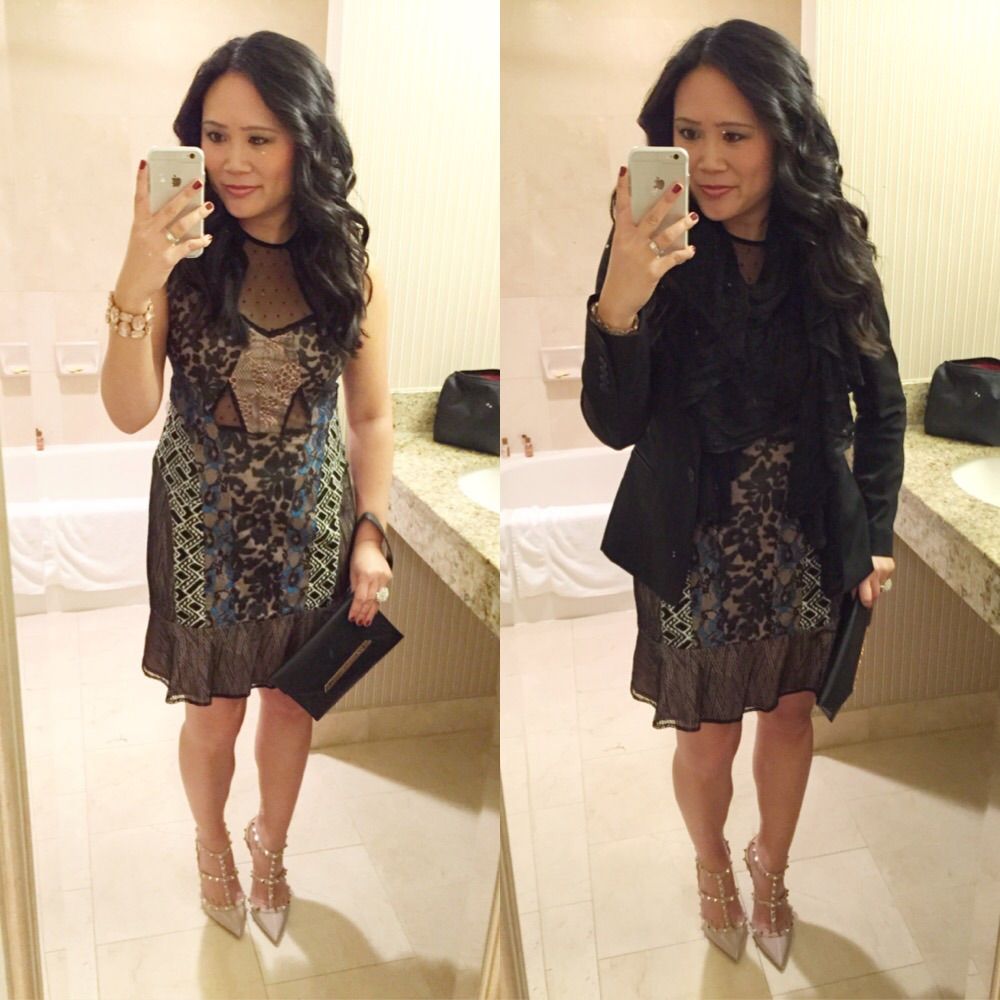 Here's a selfie view, which I am sharing since I didn't get proper photos of my "outerwear." We took a cab from the hotel to the venue, so I only had to survive in the cold from the curb to the front door. I wasn't sure if I would be cold inside with the sleeveless dress, so I wore a blazer and also brought a wrap, which I simply wore as a scarf for the commute. The temperature inside was actually quite comfortable, so my blazer and wrap ended up with coat check.
For accessories - I did have a bracelet on, which you can see in the selfie, but it snagged on my hair once and on the scarf twice by the time we got there, so I ended up just taking it off. I would have been mortified if it snagged my dress!! This wristlet is new from Stella and Dot, and what's even more awesome than its rose gold detailing is that the strap detaches and can be worn as a wrap bracelet.
Speaking of wrap -- that's a wrap for this post! Hope everyone's short week goes by quickly! Think of me as I'm flying to our neighbors up north!

SHOP THE LOOK: