This outfit was 10000% inspired by Noelle in her post here. We're wearing the exact same sweater leggings that I wish were still available for you guys because they're so soft and comfortable! I loved the predominantly dark outfit paired with the cognac booties! I picked up this cardigan with some Christmas money over the holidays and am just now getting to wear it. But, hey, it's in my capsule now so you will be seeing it again over the next few weeks!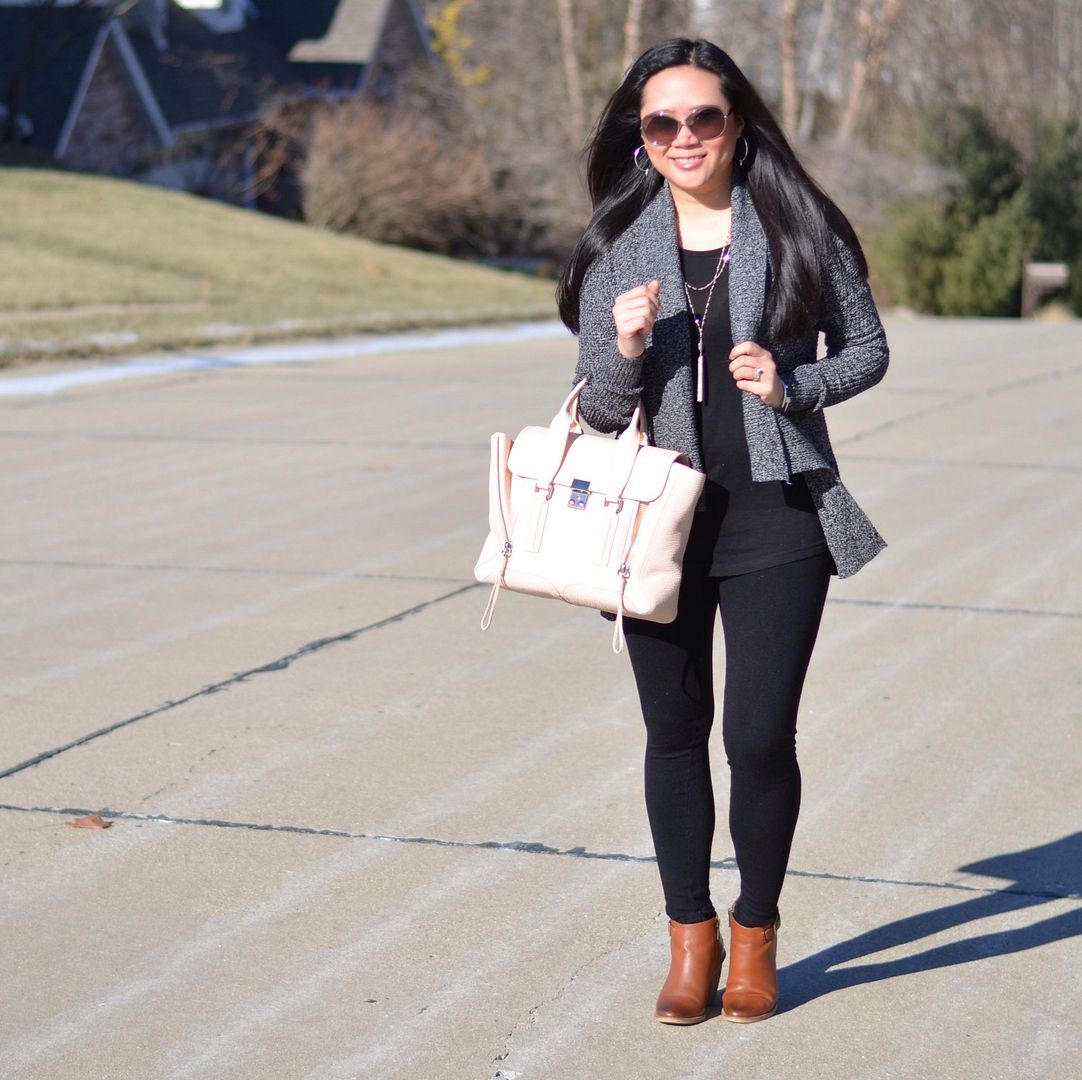 So, one random blogging resolution of mine this year was to take more blog photos "zoomed out" so that they can easily be cropped to a square without cutting off my outfit/body. I like my Instagram feed to look consistent, and I was hating all the photos that had extra white space because I was force-fitting them to be squares.
Left: Before | Right: After
I know, such a random little thing to bother me, but I like consistency! Anyway, I tell you this because I told my husband about this goal so he can adjust his photographing as required. The problem is, I ended up with a batch of photos where I look so far away in all of them! I've cropped them for this post, but feel like I lose a lot of the crispness and detail that way vs me just filling the frame like normal. Since there is no ability to zoom with a 50mm lens, this means I will have to physically move closer to and farther from the camera for each outfit to get the shots I need for the blog and Instagram. Oh the struggles of a fashion blogger.

SHOP THE LOOK: