This is the last installment of my collaboration with TCL Boutique and CS Gems! And yes, I saved the best for last, as I am beyond obsessed with these
adorable shorts. That's not to say the other two aren't as fun - you can catch yourself up here and here. I wasn't sure how I felt about the soft short trend, but I immediately fell in love with these because of the color, the pattern, and the cute lace trim. I ended up wearing my own top with it since it was a perfect match, and I immediately wanted to see how it would look with one of my many chambrays. I styled it this way on Instagram: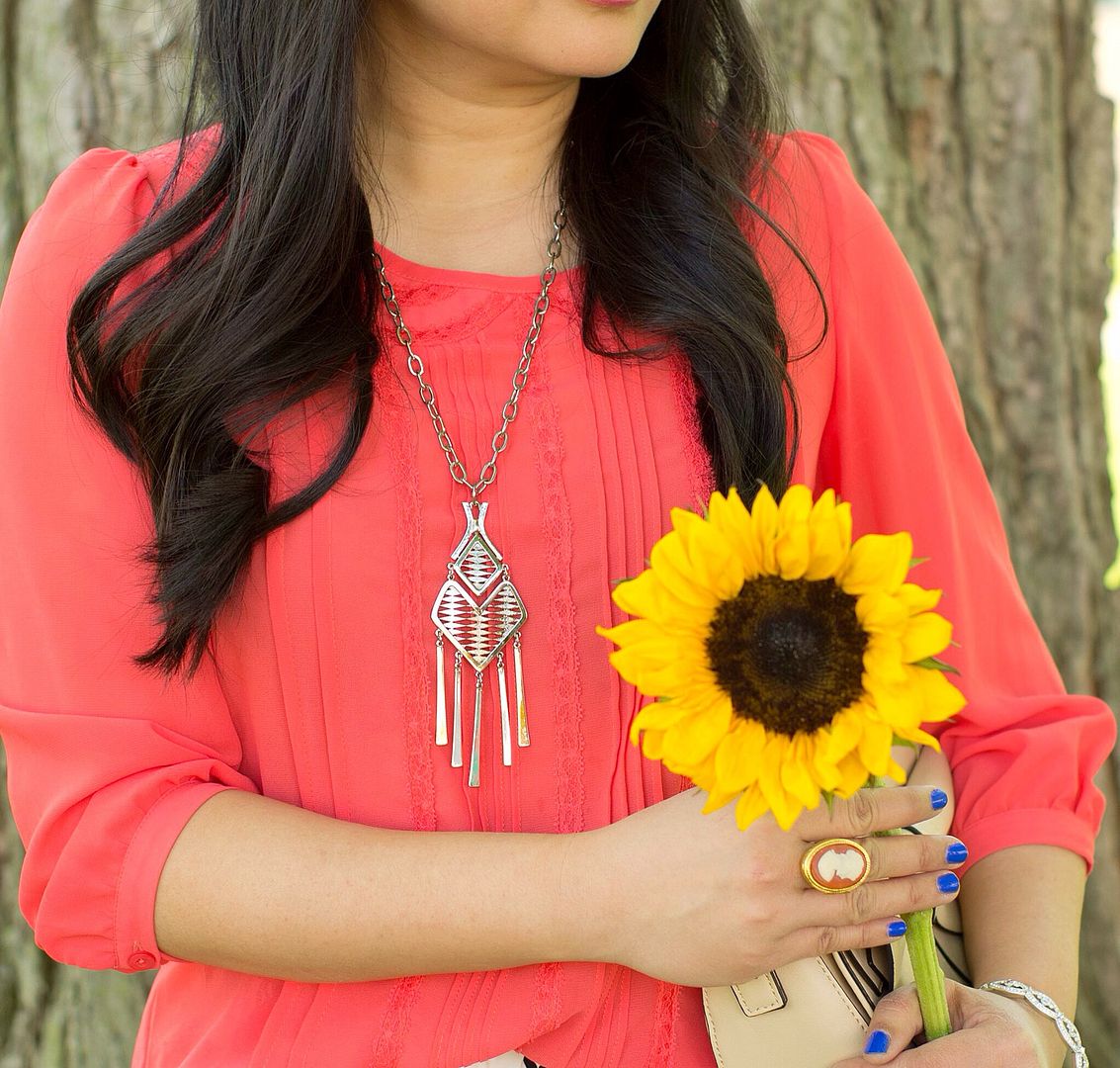 I chose this necklace
(exact
here
) because the tribal inspired design balanced the look and complemented the boldness of the shorts quite nicely. I really could have gone with either silver or gold jewelry with this, and since I couldn't quite decide, I grabbed this cameo ring
(exact
here
)
for good measure. It's a locket also, and anything with a dual purpose makes me swoon. Plus, there's just something about the cameo design that automatically makes me love it. It's adjustable also, which is an added bonus because rings are always too big for me!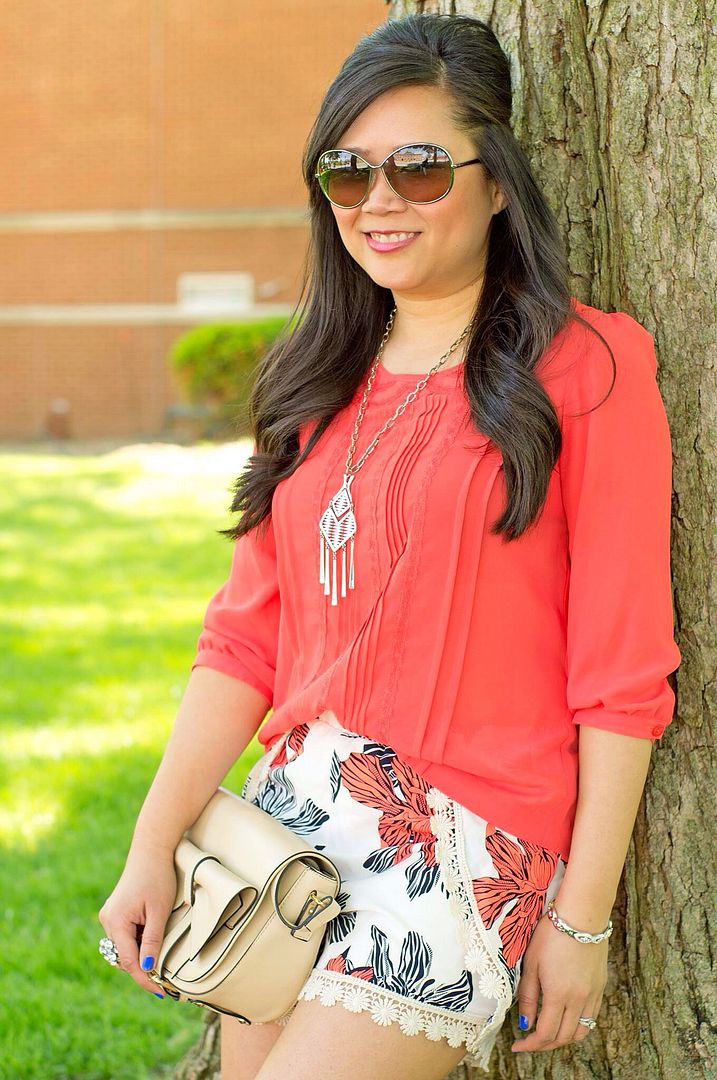 It's so fun to have lots of eyes on you as you're taking photos. I love the husband as my photographer, and am super grateful, but I know he's really just going through the motions and doesn't always catch if my hair is out of place or my muffin top is showing! This picture is of Carrie (the "C" in CS Gems) and Jenna making some adjustments as I casually hold onto my sunflower for dear life.
If you're more of a golden girl vs. silver, this short pendant necklace is gorgeous - exact here. And so affordable! I think the gals at TCL Boutique were feeling like Carrie and Stacy are practically giving their pieces away based on how beautiful but low priced they are! It's truly hard for me not to buy every single piece! Be sure to stop by the CS Gems blog today as they're doing a little Q&A with yours truly! While you're there, why not do a bit of shopping?
Use code CARYLEE15 for 15% off!
NOTE: These posts were sponsored by TCL Boutique and CS Gems, but all opinions expressed are my own.

SHOP THE LOOK: