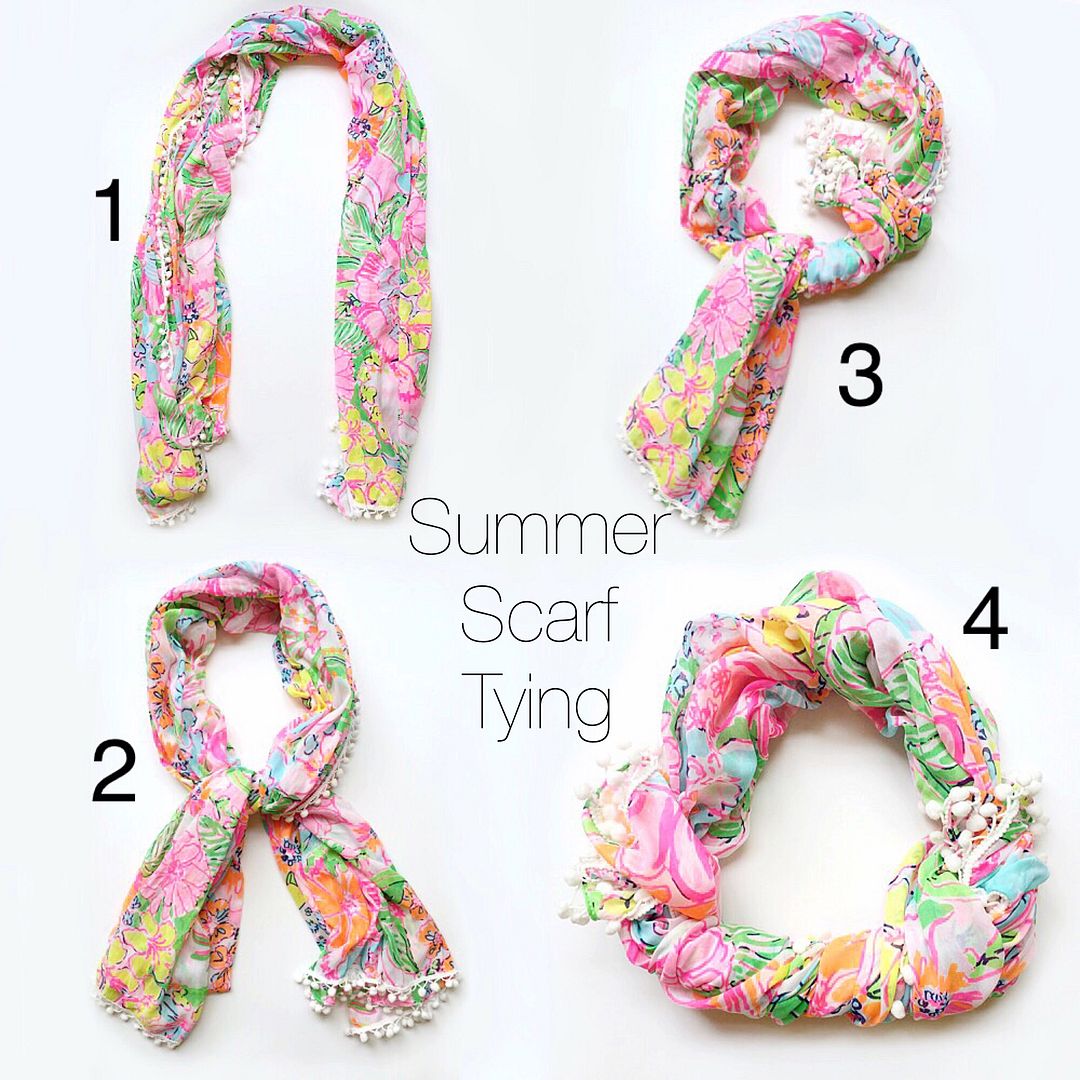 Step 1: Lay the scarf over your shoulders, centered on your neck.
Step 2: Single knot it at the length you want it to hit at your bust.
Step 3: Take each loose end and wrap the scarf on itself, upwards towards your neck.
Step 4: Knot each end to keep them in place.
Ever since I've bought my two Lilly Pullitzer for Target scarves, I've been wondering how to wear them so they're summer appropriate. I love the idea of wearing them as a wrap or sarong on the beach, but that's not really practical for real life, right? So, I decided to tie it into more of a chunky necklace. It's clearly more for decoration than for warmth, and is definitely more lightweight this way than having it wrapped several times around your neck. I tried it for the first time over the weekend here, and was excited to do the same with this scarf.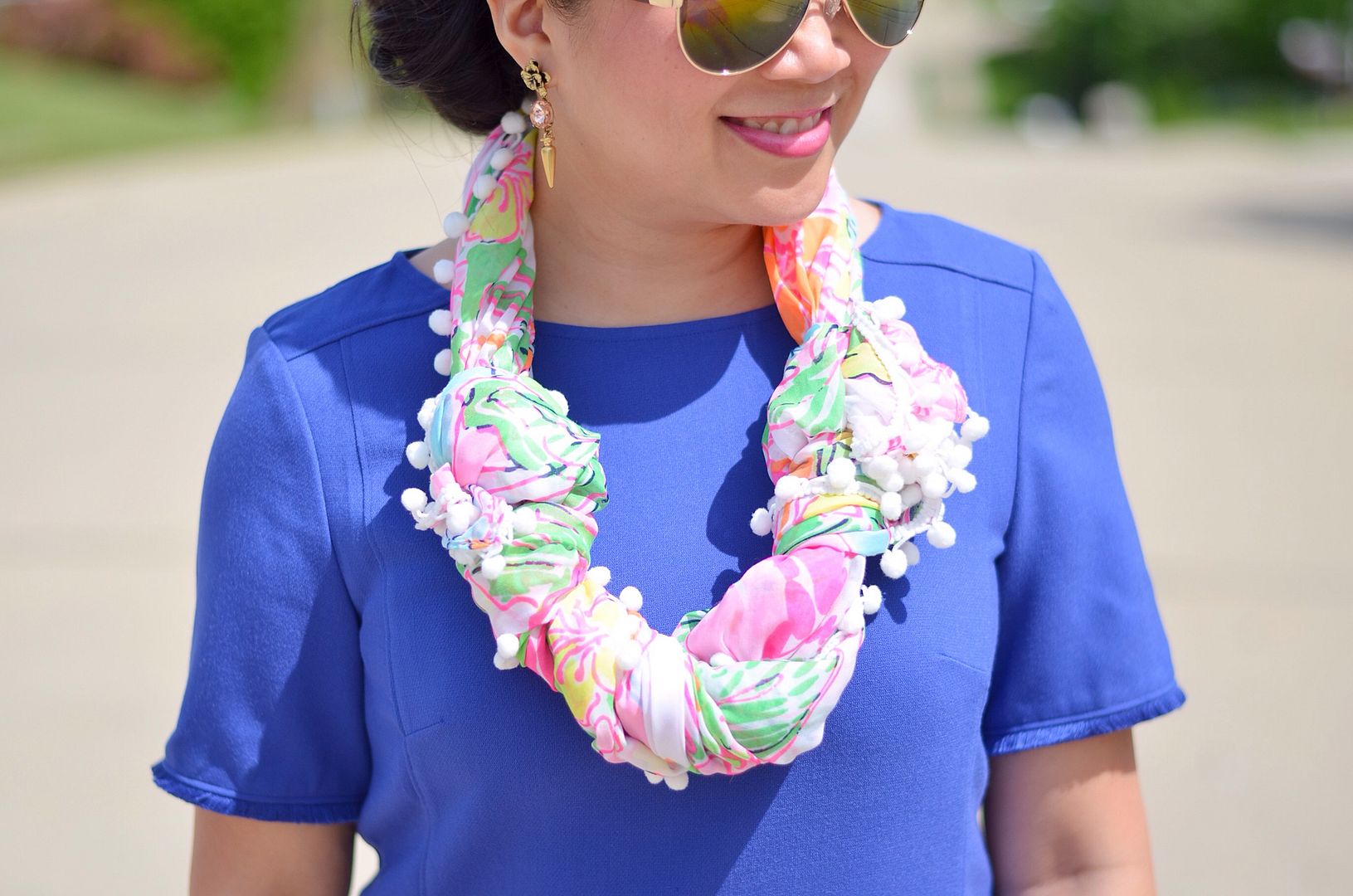 This dress is a recent LOFT acquisition during one of the recent sales. I'm loving it! I don't wear my dresses enough, and this one is perfect because it's basically a blank canvas to layer and accessorize. The silhouette makes it extremely versatile and classic, and the little fringe details at the pockets and sleeves make it special. Can you tell I've been obsessed with blues lately?!

SHOP THE LOOK: