It's hard not to dress the part of the holiday, especially when you're a fashion blogger and red, white, and blue are everywhere! I was going to come up with something super creative for the holiday, but I feel like the times that I do this, I end up looking ridiculous (like here and here.) Ok, I'm going to go ahead and put a padlock on that vault. *shivers* One thing I've learned over the couple years blogging is that I suck as an artsy, nonchalant poser. My traditional front view photos with some detail shots are way less awkward and distracting!
This year, I just wanted to keep it simple, and I was so excited that my favorite baseball tee was clean again (let's just say, it's been awhile…) because it creates the perfect all-American outfit, especially when you throw in some red Chuck Taylors to finish it off.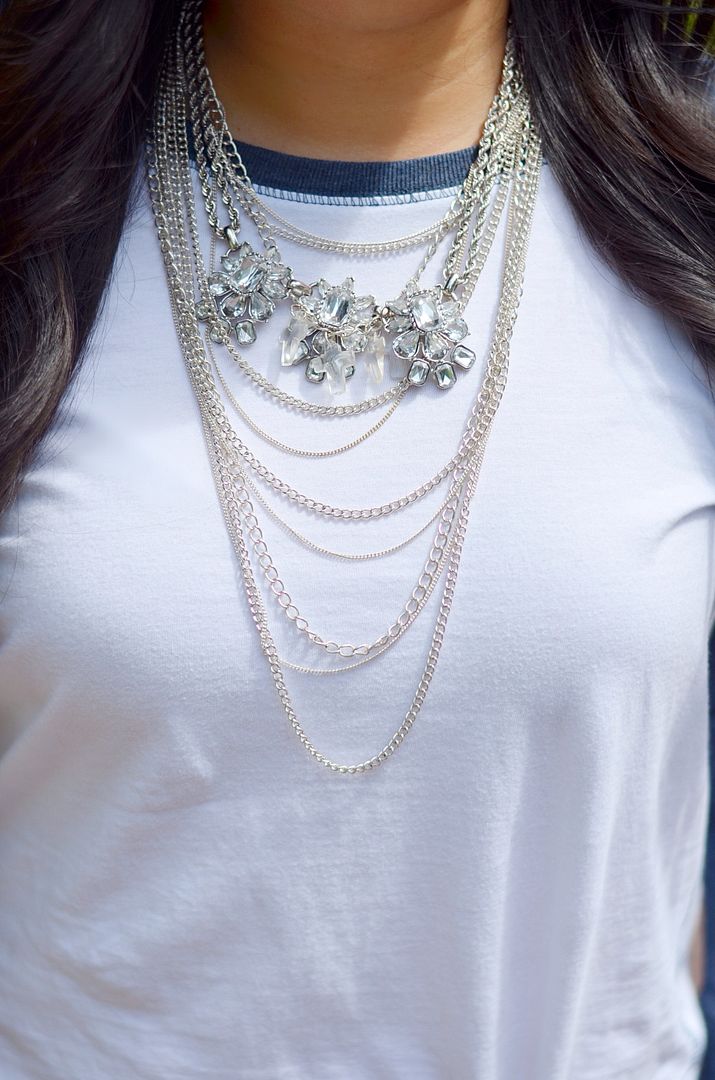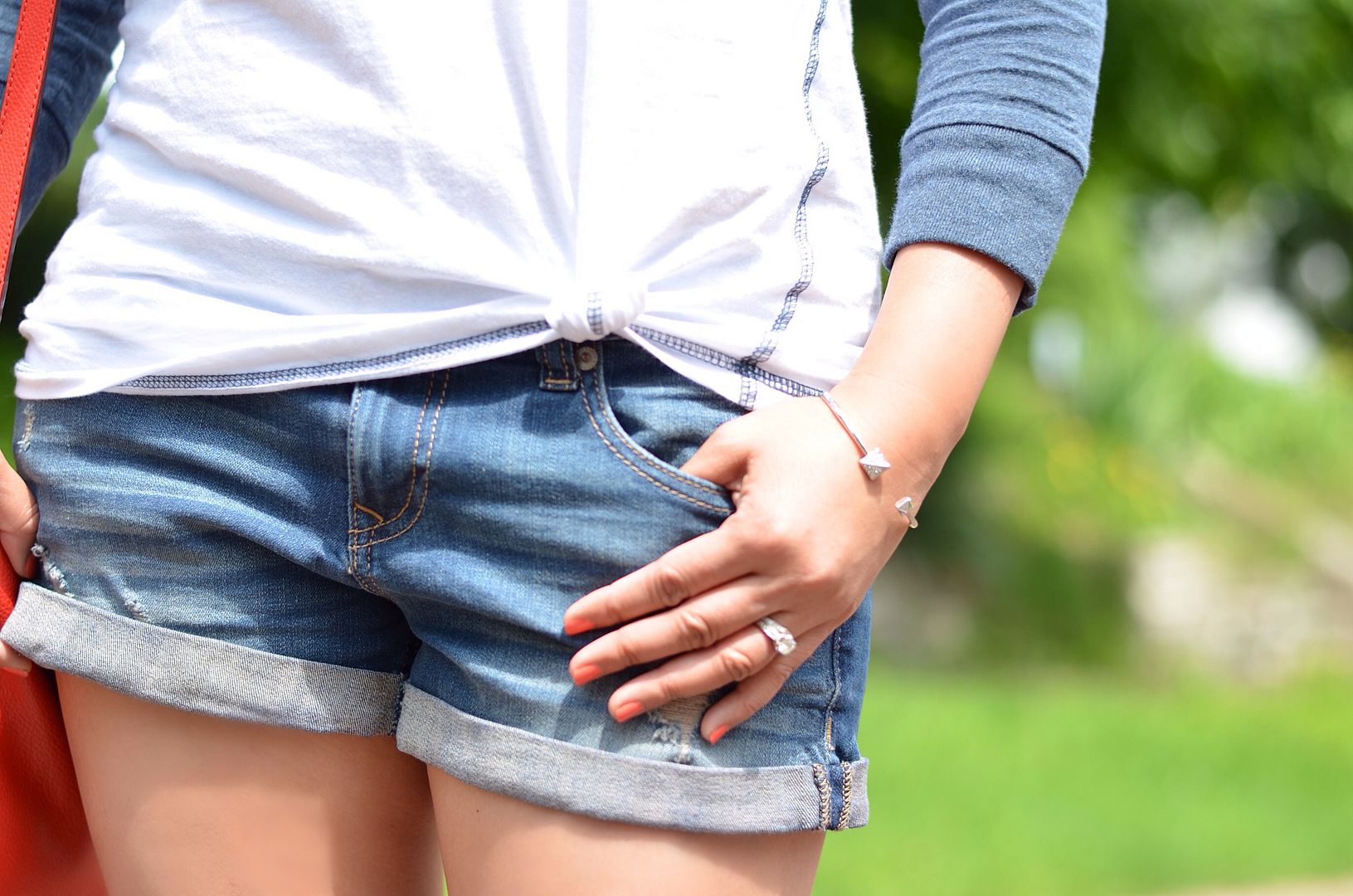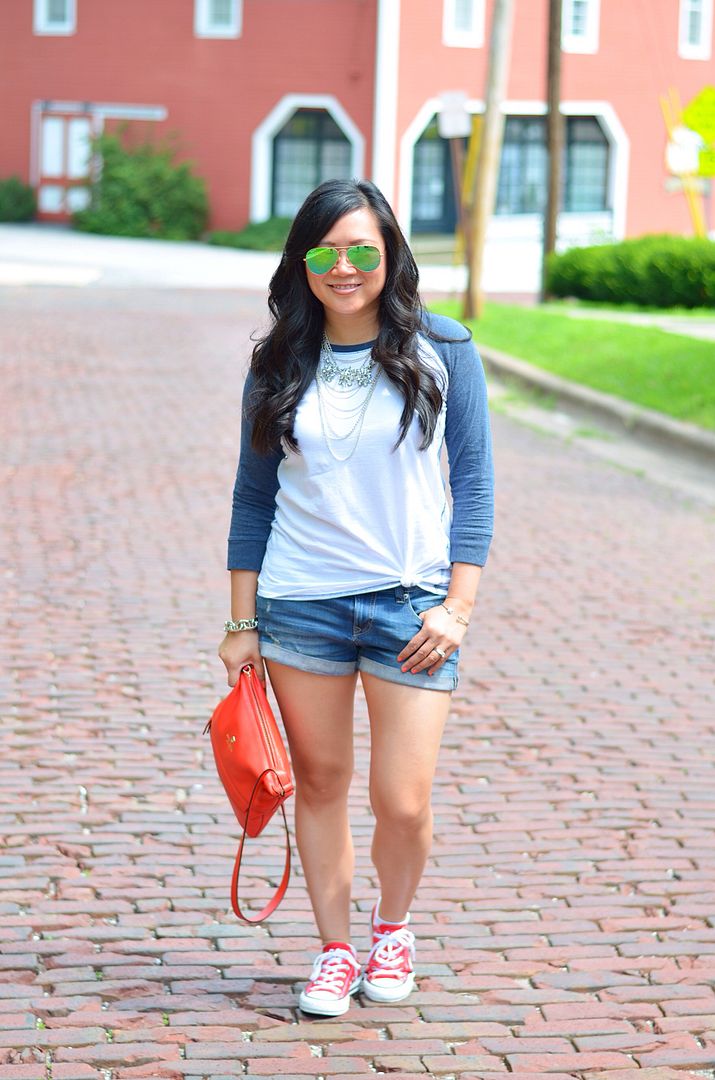 If this is too casual for you, you can pull the idea of color blocking from my look and translate it into something a little less sporty. I definitely felt less costume-y by doing pops of color and sparkle verses grabbing actual starred and striped pieces. I pulled items to build this inspirational outfit below from Farfetch as part of a 4th of July blogger style challenge!
I always love to look back to see what I was doing this time last year. Ironically, I was wearing these exact shorts here - they're my favorite then, and they still are now! I was also already talking about the Nordstrom anniversary sale that week, and if you follow me on Snapchat (carylee07), you know I never ended up getting my catalog! The anniversary sale is a big deal in my world! I refuse to google what is in the catalog because I want to experience it for myself with my sticky notes and pen and without my opinions or wants being skewed by what everyone else is lusting after! So, if you have your catalog and your wish list ready, *lalalalalalalalala* I'm not listening!
Hope everyone has a great short week! I'm super excited for a long weekend!!!

SHOP THE LOOK: